The Grammy Awards opened with a somber "Hello" from Adele. But Beyoncé had another song to sing — one that represents what Black America has reckoned with for centuries.
Despite coming into this year's ceremony as the heavy favorite, the expectant mother of twins lost Album of the Year, the prize instead going to the British chanteuse whose vocal style is admittedly rooted in the black traditions of R&B and Soul music.
It was as clear as day, at the end of music's "biggest night," that Adele knew how the album-film "Lemonade" made her "black friends" feel, even though she came under criticism for not understanding just how much this work meant to black people collectively.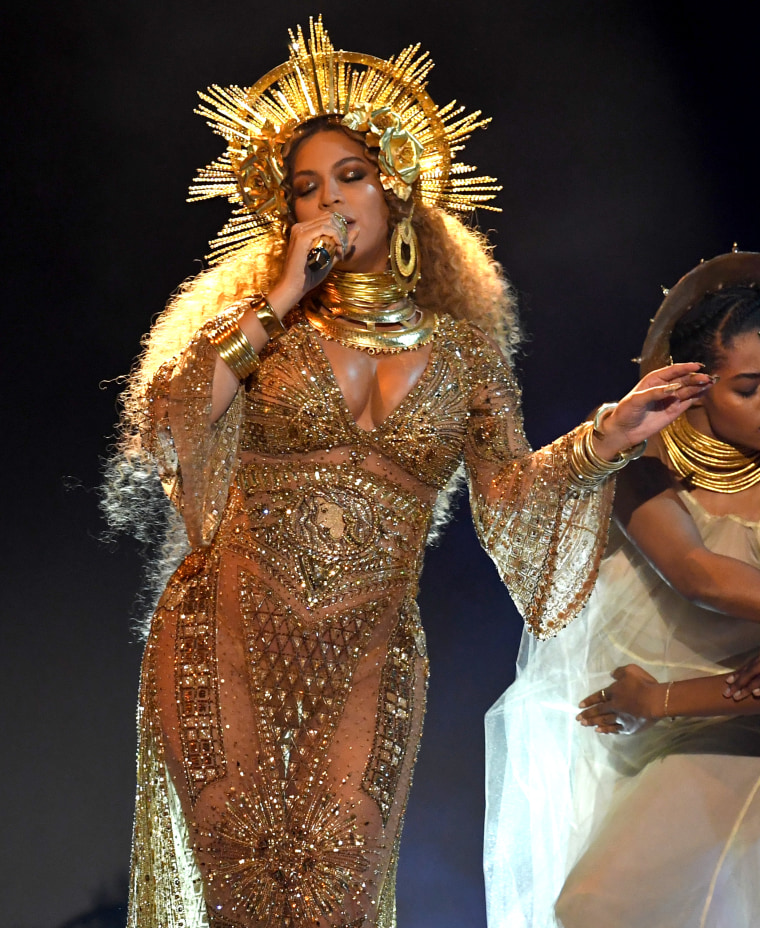 But regardless of how many awards she would win during an extremely competitive year, Beyoncé found a way of affirming and loving herself. She did so unapologetically for the world to see. After all, the crowns of black folk, as James Baldwin once wrote, were already bought and paid for. All Beyonce had to do was put it on.
And she did.
During her performance and first acceptance speech of the evening, Beyoncé lifted her golden voice. In doing so, she lifted up the spirits of Americans of all stripes, all while centering her artistic imagery in blackness.
This approach isn't anything new. Black artists have used their music to espouse activism, survival, and triumph for decades. From the coded Underground Railroad song "Follow the Drinking Gourd," to Donny Hathaway's "Someday We'll All Be Free," the black musical aesthetic has transformed pain and peril into a sweet symphony.
Related: Adele: A Little Piece of Me Died When Beyoncé Didn't Win Grammy
And as the ages-old idiom goes: When you're served lemons, you make lemonade anyhow.
Beyonce dared to express her grievances with a nation that has exploited and plundered the labor, creativity, and even the bodies of Black people—especially Black women. It's a throughline that characterizes the struggles of slavery, segregation, and the ongoing systemic racism that has often rained on the freedoms and liberties of people of color.
The expectant mother of twins dared to advocate for a break of those chains of bondage, just as a broken shackle and chain rests at the foot of that grand statuesque figure harbored in New York City.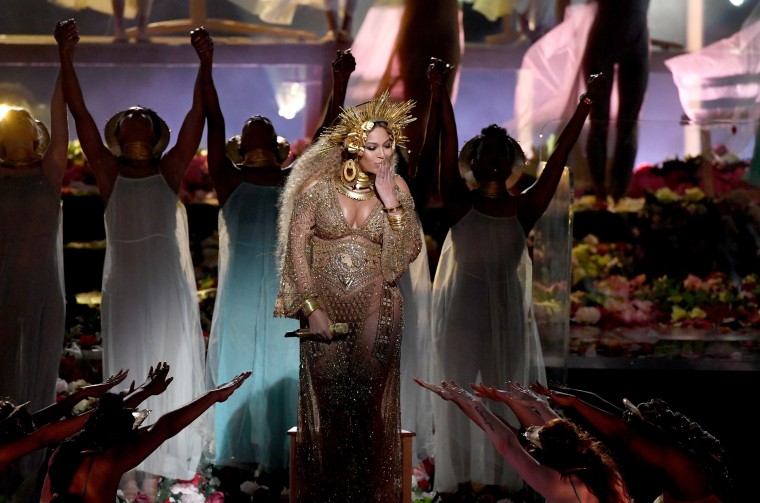 "Do you remember being born? Are you thankful for the hips that cracked? The deep velvet of your mother, of her mother and of her mother?" she said during the performance. "You look nothing like your mother. You look everything like your mother. You desperately want to look like her. How to wear your mother's lipstick. You must wear it like she wears disappointment on her face. Your mother is a woman, and women like her cannot be contained."
Perhaps that explains why — during her first two appearances on stage — Beyoncé chose to symbolize both Lady Liberty and the Black Madonna, drenched in gold, with beds upon beds of roses at her feet.
She invoked the imagery of the Last Supper, and presided over an all-female mass, levitating before them as though she were ascending into glory.
She began by asking, gently but firmly, "Where is the love?"
Opening her performance with "Love Drought," Beyoncé sang not only about the power of black families to overcome the struggles within their households, but she also reminded the public of just how much more powerful they are when they love their neighbors as much as they love themselves. She told a story of rebuilding and reconstruction following a longstanding dry spell for Black America.
She then segued into "Sandcastles," which speaks of fragile foundations in relationships while offering a potential roadmap towards rebuilding on more solid grounding. It's a story about Reconstruction—both in relationships, and in American racial history.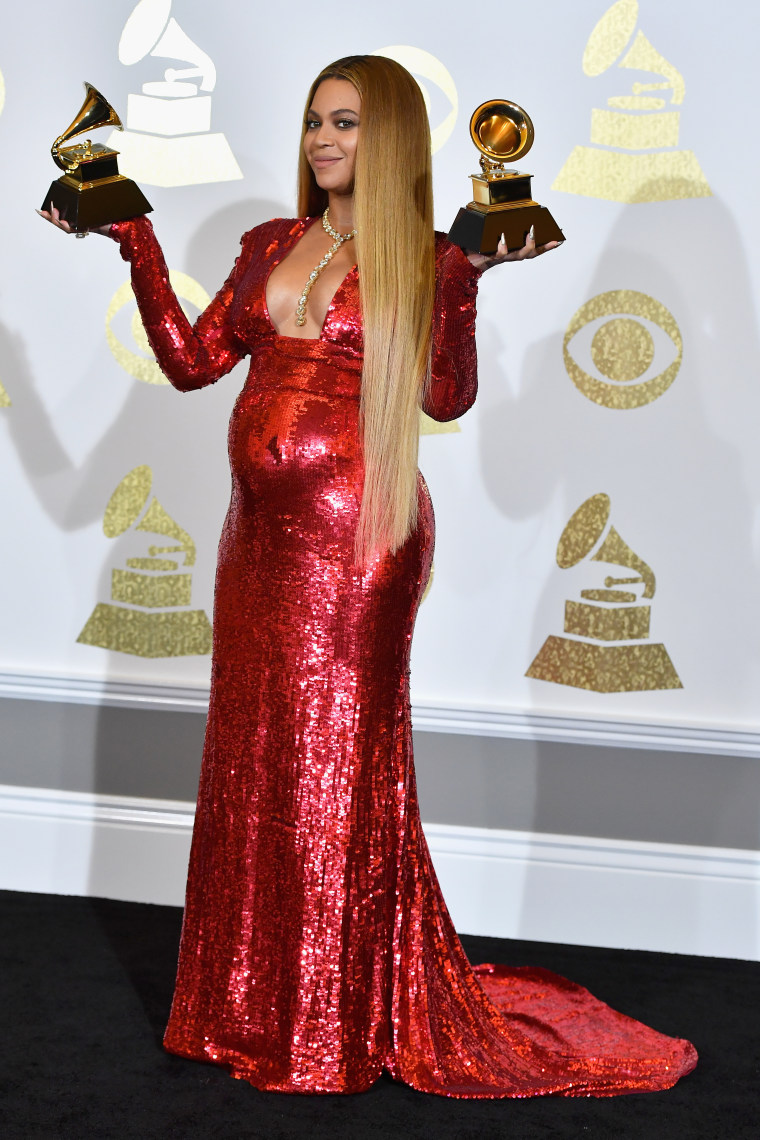 Reconstruction itself was another broken promise, one mired by the emergence of the Ku Klux Klan and a bevy of laws that ushered in white supremacy and institutional racism, the existence of which still runs up and through local, state and federal government bodies.
Beyonce's performance, however somber, represented a constructive critique of a nation that she appears to love. As Baldwin also wrote, "I love America more than any other country in the world and, exactly for this reason, I insist on the right to criticize her perpetually."
And so moments after singing, as she accepted her award for Best Urban Contemporary Album, Beyonce stepped to the mic as a golden Black Madonna. It arguably harkens back to "The Color Purple," and Celie's response to Sophia's challenge for her to resist any submission to patriarchy and male domination, including domestic abuse and assault.
Related: OpEd: Beyoncé, Babies and Birthing the Revolution
"It's gon' be over soon, heaven lasts always," Celie said.
Indeed, depending on one's faith beliefs—and Christianity is the preeminent one in Black communities—heaven awaits and welcomes those who bear good fruits during their time on Earth.
And so in jettisoning the symbolism of Lady Liberty during the speech, perhaps Beyoncé was reminding people that freedom isn't just something waiting on the other side of life on Earth. Rather, this planet could feel more and more like heaven, assuming there's progress made on racial and other divisions that keep some people in chains while others bask in unfettered freedom.
She invoked the imagery of the Last Supper, and presided over an all-female mass, levitating before them as though she were ascending into glory.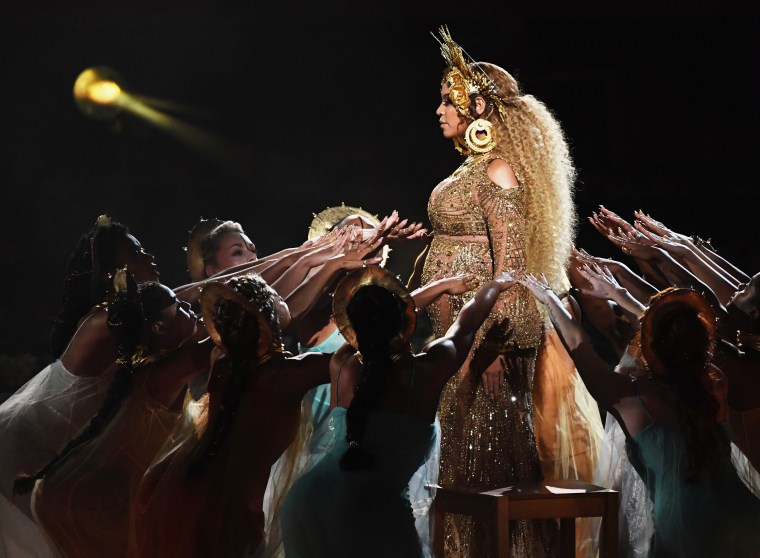 "We all experience pain and loss and often we become inaudible. My intention for the film and album was to create a body of work that would give a voice to our pain, our struggles, our darkness, and our history. To confront issues that makes us uncomfortable," Beyoncé said as she accepted her award for Best Urban Contemporary Album for "Lemonade."
She continued, highlighting why black joy and black history matters, especially during Black History Month and even during the entire year.
"It is important to me to show images to my children that reflect their beauty so they can grow up in a world where they look in the mirror, first to their own families then as well the news, the Super Bowl, the White House, and the Grammys and see themselves and have no doubt that they are beautiful, intelligent, and capable. This is something I want for every child of every race, and I feel it's vital that we learn from our past and recognize our tendencies to repeat our mistakes."
Beyonce's symbolism affirmed the pure beauty of Blackness, in front of and in spite of a country that often tells black people that they're worthless.
Related: Grammys Deliver on Promise of a Politically Charged Show
As Grammy-winning jazz musician Esperanza Spalding once sang — a song that appeared on former first lady Michelle Obama's "Girl Power" playlist on Spotify — black people are golden, baby. Black gold with diamond soul.
And regardless of how many awards she won during an extremely competitive year, it was also her way of affirming and loving herself, unapologetically for the world to see.