First Lady Michelle Obama on Thursday lauded NASA's "human computers" the African American women who labored in a basement carefully calculating the figures that would ultimately help propel the U.S. ahead in the space race against Russia during the Cold War.
The first lady, who has pushed to get more young women and girls of color involved in STEM (Science, Technology, Engineering and Mathematics), told the gathering of students, who watched a screening of "Hidden Figures", that the black female scientists and mathematicians featured in the film couldn't even drink from the same water fountain or use the same bathroom as many of their colleagues.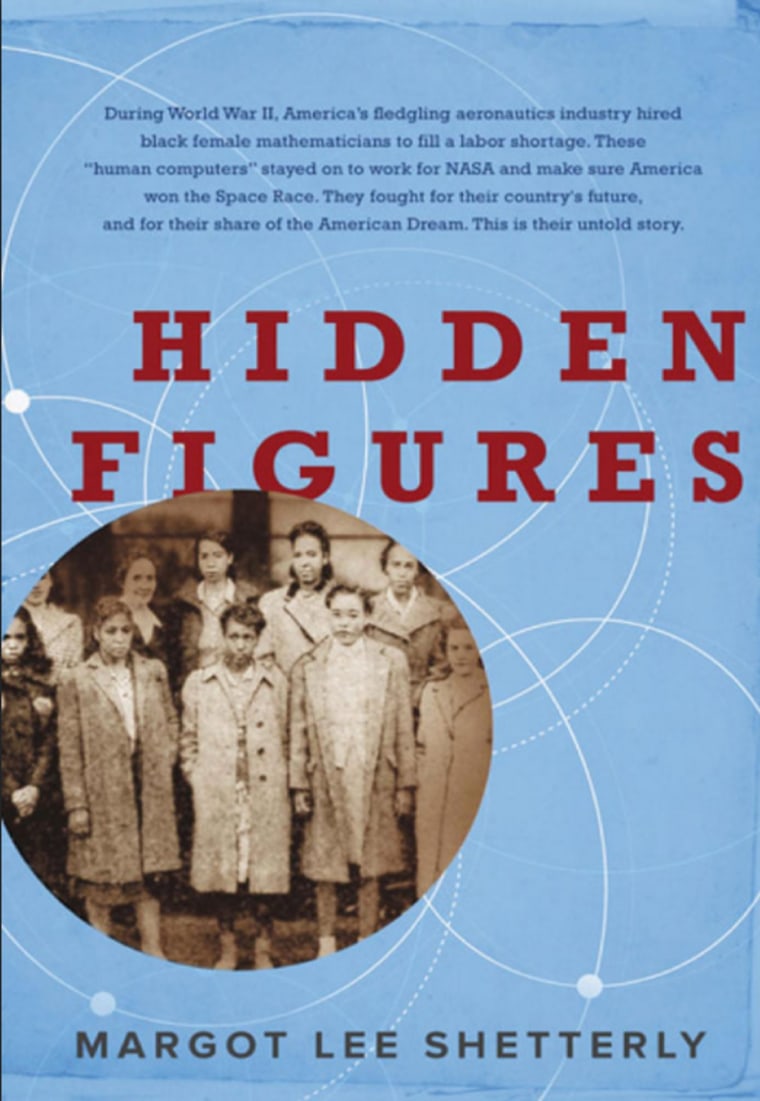 But their diligence and precision in factoring exactly what it would take to successfully land a man on the moon changed a nation's destiny and sparked the imaginations of future generations.
"You don't come up with the right answer if everyone at the table looks the same and thinks the same and has the same experience — you never come up with the best answer," Obama told the students.
"What the United States did, what NASA did, what these amazing women did was they got to work," she said. "They just did the work. We sought out the very best minds in math and engineering at the time, people with diverse perspectives who could think in ways that no one had ever thought before. People like many of you in this room."
At a time when women were encouraged to stay home and black women were encouraged to clean homes, Katherine Johnson and a small team of black female mathematicians made history by working at NASA.
The film "Hidden Figures" chronicles the women's work in a segregated department at the Langley Research Center as they furiously calculate the projections for Project Mercury and the 1969 Apollo 11 mission that allowed the U.S. to beat the Russians during the "Space Race" and land first on the moon.
The calculations helped former U.S. astronaut John Glenn to successfully orbit the earth.
"He was a good guy, period. But I learned something about him that I didn't know and that made him much more of an American heron to me," Octavia Spencer, an Academy Award-winning actress who plays Dorothy Vaughan, told MSNBC. "He did something that was unpopular at the time, he put his life in the hands of this African-American woman. If her numbers didn't match up, he wasn't going to go. If the numbers matched up, of course he went."
In her home in Hampton Roads, Virginia, Katherine Johnson, the former NASA mathematician and protagonist of the film recalls Glenn asking her to double-check the computers flight path calculations, which ended up being correct.
"He knew that if I had done it, it was right," Johnson told NBC News.
Johnson says math is a "piece of cake" for her and more girls should give it a try.
"It's not hard. A lot of girls say they don't like math because their mother didn't like math. And that's where it starts from. She doesn't have anything to do with this," Johnson said. "It's just a part of your life."
Last year, Johnson was awarded the Presidential Medal of Freedom for her work as a "pioneer who broke the barriers of race and gender."
Taraji P. Henson, who plays Johnson, says the film is an opportunity to show there are no color barriers on the mind.
"I think that's the overall message of this story. When we put aside our differences as humans that's when we're able to move the human race forward, because at the end of the day we're all humans," Henson said. "A mind doesn't have a color. When it comes to calculating numbers, I don't care what color you are. I don't care who you sleep with at night can you find the math?"
In one scene, the women had to walk 30-45 minutes to the other side of the research center to use the restroom. Janelle Monae, a singer and actress who plays Mary Jackson, said the movie is an inspiration that women can overcome regardless of their differences.
"What's so inspiring about this film and these women is they didn't allow those obstacles to deter them and stop them from their dreams," Monae said.
"Yes, we were dealing with racism. We were dealing with sexism. We were dealing with classism. When NASA and all the men and women put all those isms to bed and buried them all that is when they achieved the extraordinary together," Monae said. "They all realized that at the end of the day we all bleed the same color."