ATLANTA — For Stephen Talley, an avid sports fan, the Democratic presidential debate on Wednesday was almost on par with the Super Bowl.
"But better," he said.
The event was overwhelming for many African Americans in attendance, Talley said, "because this meant more."
Talley grew up in metro Atlanta but lives in suburban Jacksonville, Florida, and made the five-hour drive to his hometown to attend the debate. His emotions, he said, were different from when he made the same trek in February for the Super Bowl at Mercedes Benz Stadium.
"Football is great, but it's a game," Talley, 59, said. "And, really, I don't like politics more than football. But the debate was on another level of importance, bigger than the Super Bowl for me to attend — and all the black people here — because this happened at Tyler Perry Studios."
"A black man in the Deep South built something that hosted the presidential debate," Talley said. "That's pretty awesome."
Talley's sentiments were shared by many of the African Americans at the debate, who made up more than half of the estimated 1,000 people in attendance in Soundstage 1, named after Oprah Winfrey.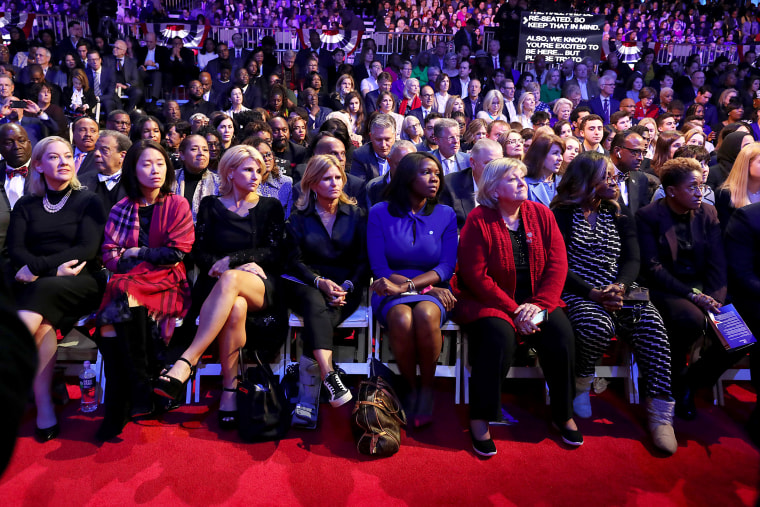 Perry, from New Orleans, went from once being homeless and living in his car to overseeing an entertainment empire, writing, producing and starring in scores of films and television series, bringing him an estimated net worth of $650 million. His rolling complex in southwest Atlanta resembles a college campus, 330 acres at the former Fort McPherson Army Base. There are a dozen soundstages named after black actors who influenced him, like Denzel Washington, Cicely Tyson, Halle Berry, Whoopi Goldberg, Will Smith, Spike Lee and others.
There is a replica of the White House on the property, as well as a classic antebellum house, a church, a prison yard, courtrooms, a diner, a farm and more. It's larger than any studio in Hollywood.
Atlanta Mayor Keisha Lance Bottoms lobbied effectively for her city to host the debate in the 2020 presidential battleground state of Georgia. The magnitude of the occasion was not lost on attendees.
"It's a full circle moment for African Americans," said Christine Beatty, host of a local political television talk show, "She Speaks Live." "To have the Democratic debate for the highest office in the land on a former Confederate Army base now owned by an African American speaks to certain dreams being realized. But it also speaks to the need for the Democratic Party to acknowledge our significance. They need the black vote to win."
Rep. John Lewis, a Democrat from Georgia, the civil rights leader who was one of Martin Luther King Jr.'s lieutenants, told NBCBLK on Wednesday night: "This place, Tyler Perry's place, tends to dramatize what can happen when you have resourcefulness. The guy came here with a car, not a house, homeless. And now he has built this unbelievable institution where candidates for the presidency debated. It's a special thing for this brother to build this and host something so important in the South."
Dozens of people set up outside the prodigious gates of the compound to catch a glimpse of the candidates and to highlight their cause, such as immigration, sex trafficking and homelessness, among others. Those with tickets lined up hours before the first question to angle for the closest seats.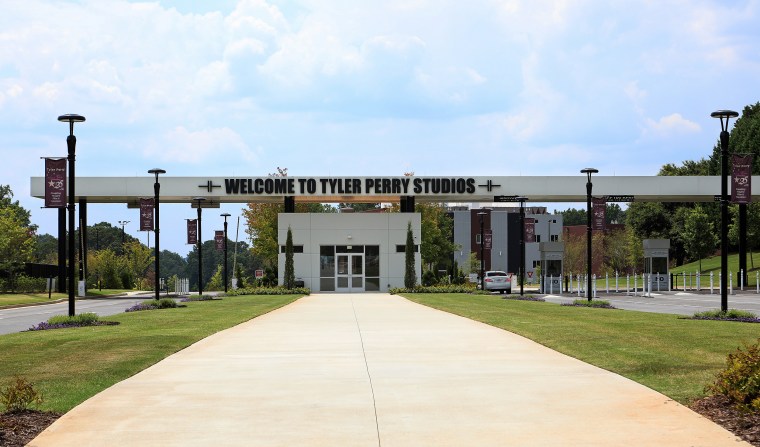 "It felt like something special was going on in there," Tawana Smith-Harrison, 33, of Atlanta, said. "It was different to be there and see Corey Booker and Kamala Harris represent us as they did. There were many highlights for me, but one was when Kamala pointed out that Democrats take the black woman's vote for granted. I applauded. Loudly. It's the truth. Feeling the energy in the building is something I will never forget.
Another highlight for many in the crowd was when Booker chided former Vice President Joe Biden for his stance on legalizing marijuana, saying, "The war on drugs has been a war on black and brown people."
Booker and Harris both said the party needs to stop taking the black vote for granted and directly address issues that matter to African Americans.
"It's been a journey for me," Smith-Harrison said. "Not that long ago I was not so interested in politics. Barack Obama changed that. So to be at Tyler Perry Studios watching the debates …
"Well, I won't say it's a watershed moment for black people. But it's not a small thing, either."