Barber shops and beauty salons aren't just small businesses in the black community; they are metaphorical street corners or town plazas. Customers visit both to get their hairstyled or cut but also for the therapeutic experience: They chat with the stylist behind the chair about what's going on in their lives, they hear about other regular customers — and they may even catch up on a little gossip.
Many of these shops across the country are closed as a result of the coronavirus pandemic and has meant shutting off the valve that leads to the heart of many black communities.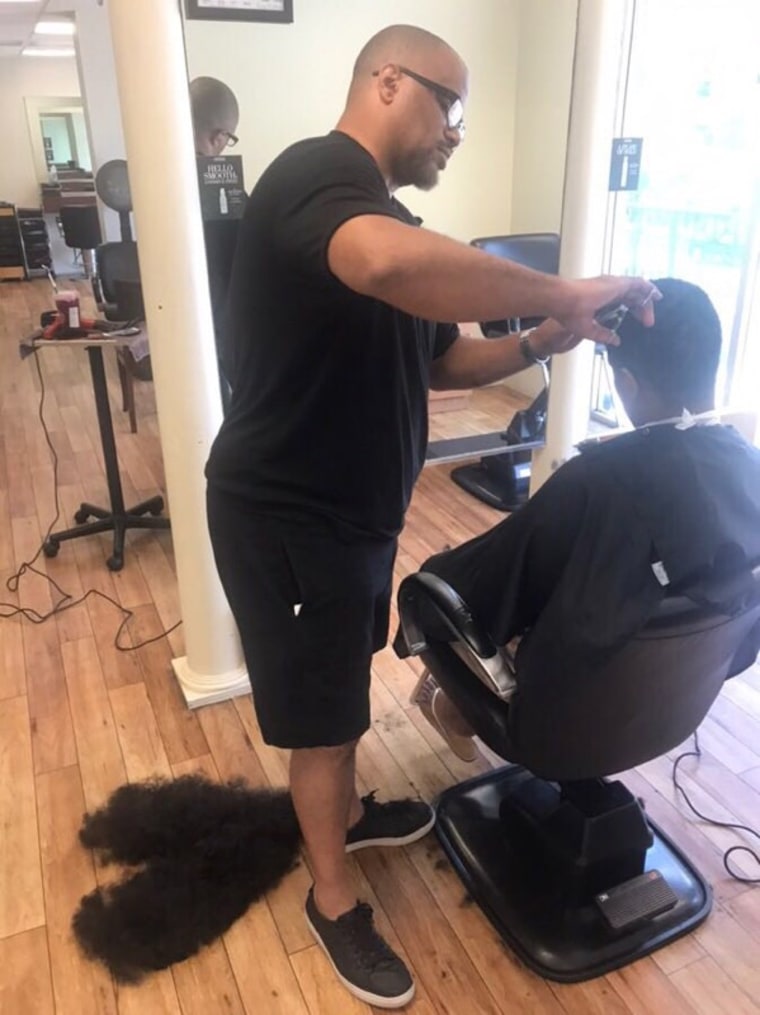 "A salon is truly a meeting place. People come and get balanced. They hear news, talk politics, and gossip," said Bruce Johnson, owner of Avatar Salon and Wellness Spa in Silver Spring, Maryland. "They talk to you about everything."
"We are social people who rely on socializing," he said. "It's hard to imagine a year and a half--or who knows how long — without salons and barber shops."
Avatar's clientele includes civic and corporate leaders, politicians and political appointees.
"Relationships are built there," said longtime client Lisa Osborne Ross, the chief operating officer for Edelman U.S., a public relations and marketing firm, and president of its Washington office. "It should be called Bruce's place. He has assembled a multigenerational group of women connected by six degrees of separation."
"I have watched women have parents diagnosed, go through care giving and grieving and when it's your time, you have a group of women you've watched survive, so you know you will, too," said Ross. "Business gets conducted there. I remember once I needed Donna Brazile to do something and Bruce navigated that for me. I remember Condoleezza Rice would come in with Secret Service. ... She talked to my daughter about what she was going to study in college."
"When my mother died and my son came home from school looking like something not presentable, Bruce cut his hair and got him together," she recalled. "What would be terrible is if we lose our outlets that help us maintain our sanity."
For decades, throughout the black community, barber shops and beauty salons have become safe havens where cultural conversations take place. And there's an age-old adage: What is said at the shop, stays at the shop. And the stylist with the clippers or the blow dryer can be trusted with sensitive marital or health secrets.
For many black men in particular, barber shops are safe spaces to discuss critical issues that directly impact their lives: racial profiling, the shootings of unarmed black men by police, racial discrimination in the workplace and President Donald Trump's perceived racial insensitivity.
Some barber shops and salons remain closed because they are not deemed essential businesses. Keith Jones can't wait for his barber shop to reopen.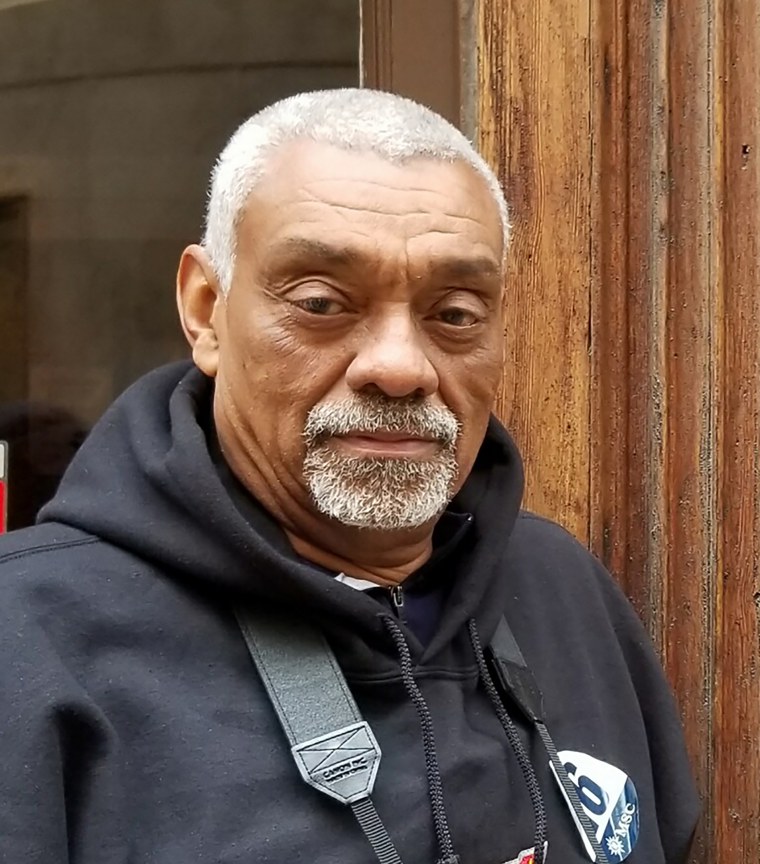 Jones is a member of the Thursday evening crew that meets at Freeman's House of Styles in Washington, D.C., where he has been getting his hair cut for some 23 years.
"There are nine of us," said Jones, a computer technician at The Washington Post. "At the end of the day, after everyone has gotten a haircut, somebody might get a six-pack, a bottle of liquor or wine and we'll sit and kick back and talk trash."
"We celebrate each person's birthday. We bring food, wine or whatever," Jones said. "We break bread and meet — anything from fried chicken, pizza, or barbecue. One guy, Frank, makes some of the best potato salad I've ever had, and greens.
"We talk politics, life, sports, anything," said Jones, who said the men have attended family funerals, too. "If it's urgent, one of them will call the others."
Jones misses the camaraderie. Because all of his friends are black men over 60 and fall into the vulnerable category for coronavirus, he said his friends check on one another regularly.
While most of the nation's citizens are still under stay-at-home orders, some states, such as Georgia, are slowly beginning to re-open. This week, for example, some barber shops and hair salons in Georgia are already open for business. But for many black men across the country, getting haircuts in their favorite neighborhood barber shops will have to wait a bit longer.
Herbert Freeman, the owner of Freeman's House of Styles in Washington, is semiretired after being associated with the shop for over 50 years.
"I have customers whose parents brought them in," Freeman said, "and now they bring their grandchildren."
"When you are the barber you know everybody and everybody knows you," said Kevin Bowens, a community activist and the owner of H-Rod Fine Cuts in North Miami, Florida. His shop has six barber chairs and a beautician station. On his last Saturday the shop was open before the city ordered shops closed, he cut "25 to 30 heads.
"Seven people came with gloves on and two wore masks," he said.
He spent time educating people about the coronavirus.
Bowens heard some people joking about the pandemic. "People said, 'I drank that rusty water from the water hose when I was growing up, so I'm immune.' But I think some people try to laugh to not get overwhelmed and scared."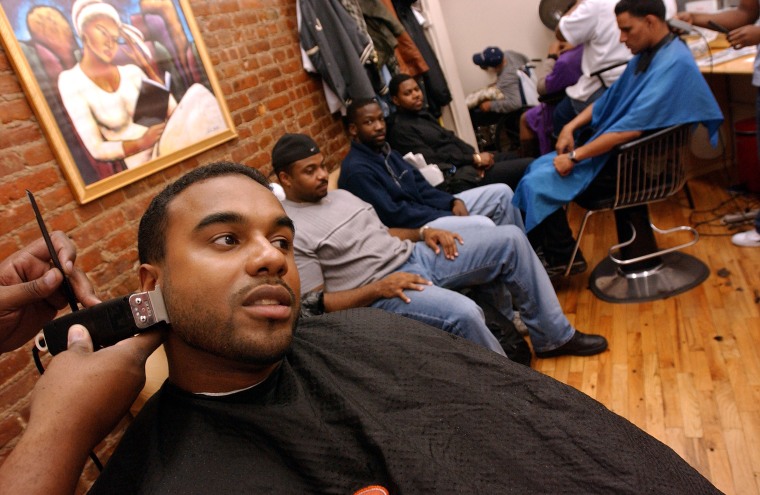 But the signs of closure came slowly as weeks passed, first in a reduction of the number of people who could gather together.
Lorraine Savage tried to keep Lorraine's Too Unisex Hair Salon in North Philadelphia open as long as she could, concerned about income for her stylists.
"We kept wiping down things and washing our hands, but you can't keep a distance when people are in your chair." she said.
Finally, the last barber shop and beauty salon conversations were over. Twists done, ends flipped, hair cut, weaves dyed, extensions tightened. Shops and salons were ordered shut, not considered "essential" by the government.
"We are stressed and we can't go to those places that maintain our sanity — beauty shops, barber shops, athletic competitions, church," Lisa Ross said, sighing. "But I'm an eternal optimist. Things will be different, but if we make them, they can be better."