Three times in one day, Anthony Gibson was asked by a white person what he was doing sitting by a pond in his neighborhood in Newnan, Georgia. 
"Another white person came and bothered me while I'm fishing," Gibson said in a July 11 TikTok post for his TikTok account @fishingbay2ga.
Gibson, who is Black and documents his experiences fishing for catfish, carp, crappies and other fish on the social platform, said he has started videotaping every time one of the white residents in his 200-home development, Springwater Plantation, confronts him, asking for his address and questioning whether he should be there. He told NBC News that he soon learned he wasn't the only Black resident of the community to be confronted by white neighbors.
In the July 11 video, Gibson sat with two Black female friends when a white resident named Tanya Petty told him that the lake was for "residents only," and that she would take down his license plate to report him to local authorities. 
By the end of the day, Gibson said he and his friends were approached a total of four times that day by residents asking him if he lived in the community.
"I literally wanted people to see what people like me have to go through when they live in a nice neighborhood," Gibson told NBC News about recording the confrontations, "and people don't think that they live there."
Shortly after the video was posted, Gibson said he learned online that Petty had been fired from her job as a massage therapist at Sea Glass Therapy, an emotional wellness center. The business's owner, Jennifer Yaeger, declined to comment to NBC News on the matter. The wellness center announced that Petty had been fired on a since-deleted social media post.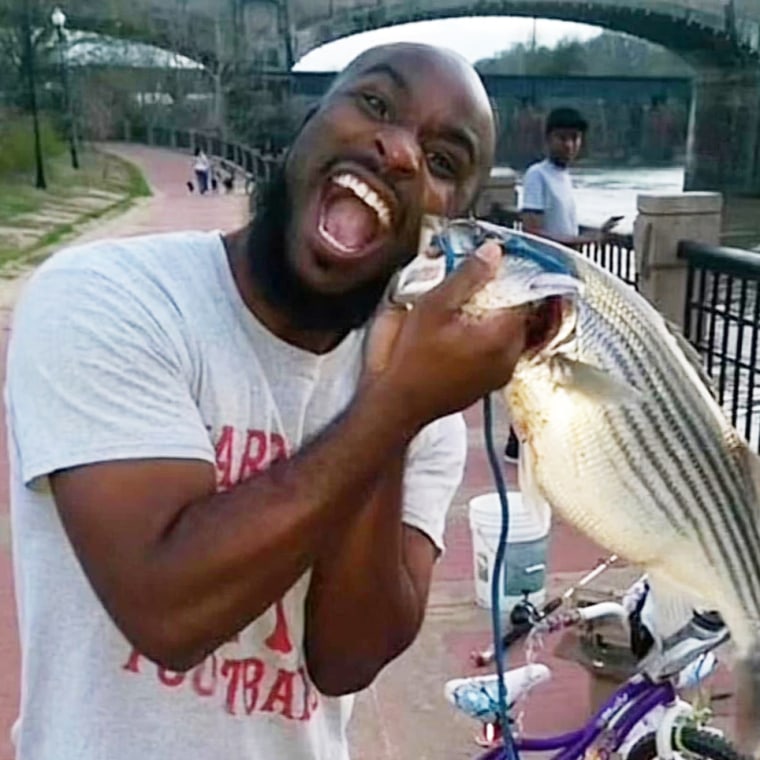 Gibson, an actor, said the harassment began about a year ago. He was sitting at the lake with a friend who is white, and nearby were two white men whom he didn't know. One of the men  approached Gibson and asked him to provide his address. When Gibson declined, the man called the police. Although he remained calm, Gibson said he "probably was the most upset I've ever been."
"I'm telling the police, 'Why are you bothering me?'" Gibson said. "I said, 'I can't believe that you're bothering me this much and all I'm doing is fishing.' I'm not smoking. I'm not drinking. I'm not partying. I'm not making loud noise. I'm not loitering. But you asked me all of these questions."
Two other white men fishing nearby told Gibson that they had been fishing at the pond for seven years and had never been questioned, even though they didn't live in the community. Since then, Gibson started capturing all incidents on camera.
According to the Springwater Plantation's homeowners association, fishing with a permit is allowed at the private community's lake. Gibson frequently fishes for food and said he has a permit to fish in the state of Georgia.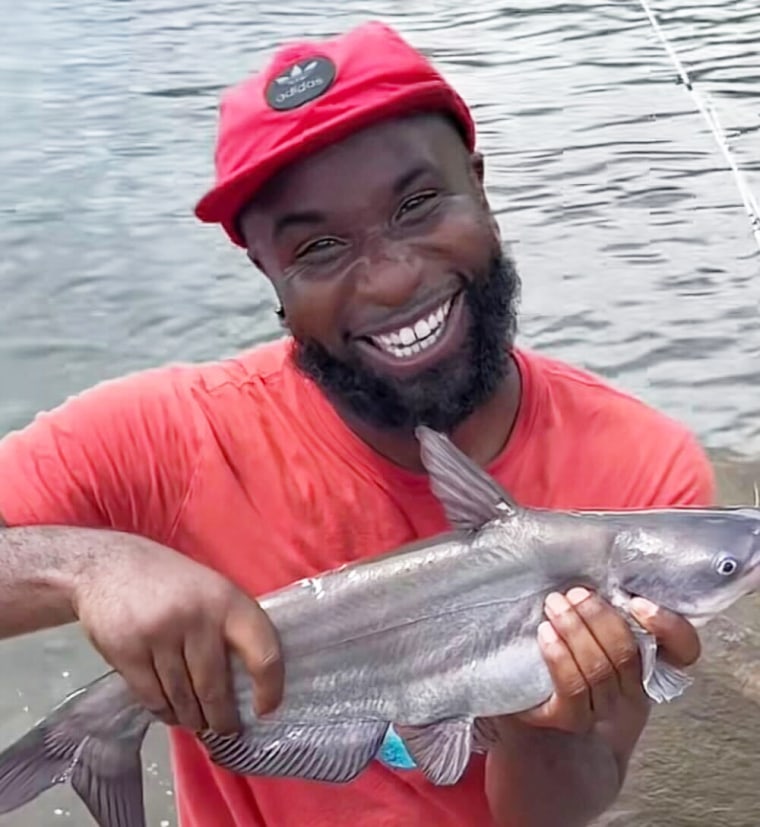 "Literally every single time I went fishing, someone bothered me," Gibson said, adding that young white community members, and other Black residents, usually leave him alone. "That's the only reason why I turned the camera on." 
Other Black residents have told Gibson about the harassment they've faced there. A retired Army veteran told Gibson that a bag of dog feces was left at his front door after he asked a white woman to stop letting her dog poop in his yard. On TikTok, Gibson posted other Black neighbors talking about being accosted in their own community, including one man who has lived in Springwater Plantation since 2001 and said that he's "always been messed with." In another TikTok Gibson posted, another man said that residents also questioned if he lived in the development while fishing.
In Gibson's case, he said, neighbors who confront him often resort to calling the police. He surmises that if he wasn't recording the incidents, they "could have been worse." He tries to remain calm when interacting with officers, because when "you call the police on a Black man, there's already some suspicion."
Gibson moved to the community in 2021 with family members. As he and his family searched for a home, one of his requirements was being able to fish nearby. 
While Gibson said he's personally unintimidated, the confrontations make him concerned for the safety of his family, including his nephew, who, at age 10, is around the same age Gibson was when his uncle taught him how to fish.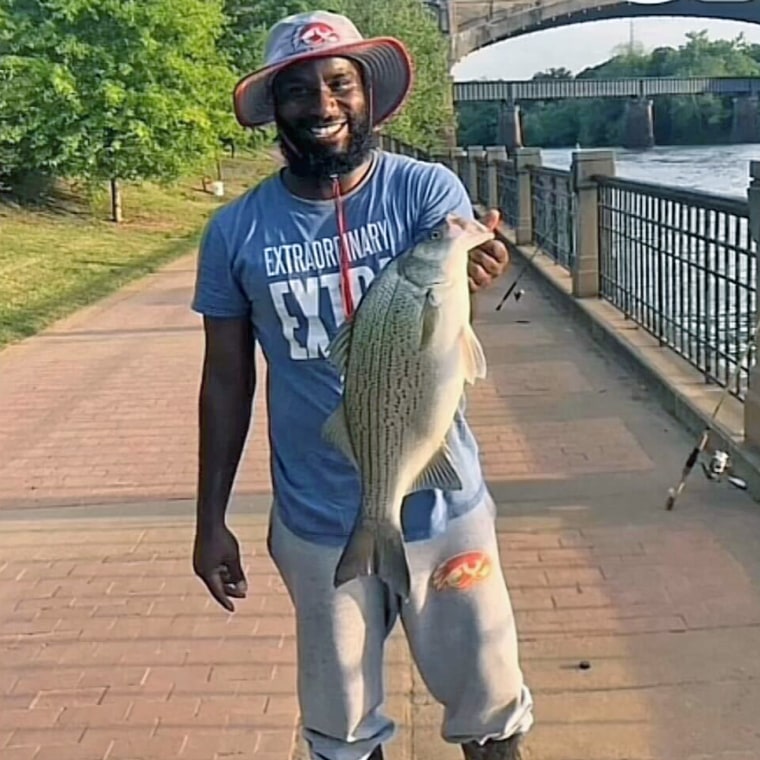 "I want to go fishing with him," Gibson said about his nephew, who frequently visits and also loves to fish. "I want him to go out and go fishing and feel comfortable. He's small. He's young. … I don't want someone to come there and bother him like that."
After his confrontation with Petty went viral, Gibson said Thomas Drolet, president of Springwater Plantation's board of directors, asked him to release another video saying the encounter had been a "misunderstanding." The reason cited by Drolet, Gibson said, was that Petty needed her job back to pay her "big mortgage." 
"We live in the same neighborhood," Gibson said. "I'm not going to help her get her job back. She still hasn't apologized to me. I haven't seen her since."
Drolet denied asking Gibson to make a video labeling the situation a misunderstanding. But he did say that he asked Gibson to stop posting TikTok videos about it.
Petty did not immediately respond to requests for comment. 
Drolet said the homeowners association has two signs that identify two sections of the lakeshore as private property, but that there is "legitimate confusion" around the subdivision because people don't recognize that the area is private property and often use it for fishing or recreation. 
Drolet said that on the day Petty approached Gibson, she saw two parked cars with license plates from Texas and a Georgia license plate from Clayton County, which is about 35 miles away from Springwater Plantation. Gibson told NBC News that the cars belonged to his friends who were visiting. Drolet also said Gibson refused to answer Petty's question about living in the community, which Drolet said was a "legitimate concern."
Drolet said he had also received three letters from Black residents who said that he wasn't handling this situation well.
Drolet said he also spoke with one of Gibson's family members to indicate which parts of the lake were off-limits for fishing. During the meeting, Drolet said Gibson appeared and told him that "doesn't really matter" and that that area of the lake has always been a place to fish and gaze. 
While Drolet described Springwater Plantation as a "racially diversified community," he admitted that an "element of racism in which we view other people" is present there. He also said the community views the incident as "an internal issue that we need to solve ourselves." 
Since posting his videos, Gibson said he received an apology from one white resident who had confronted him, and who said that the majority of the calls the community makes to the police are on Black people.
Gibson said he plans to buy a GoPro camera so he can keep recording his interactions at the lake. He also said the confrontations have made him feel "extremely uncomfortable" living in the neighborhood, to the point where he doesn't want to fish. 
"I'm not afraid of anybody," Gibson said. "But do I want to get out of this house and go fishing and do any of that stuff around here anymore? Hell to the no."