For Blessin Giraldo, a member of the step team at the Baltimore Leadership School for Young Women, stepping is more than a dance – it's a language.
"We just stepping, we making music with our bodies," Giraldo says in "Step," a new documentary that follows members of the step team at the all-girls public charter school.
The documentary, which is drawing overwhelmingly positive reviews, offers an intimate portrait of three of the team's nearly two dozen members: Blessin Giraldo, Cori Grangier, and Tayla Solomon.
The film shows the three working to earn both competitive titles and college admission. The three are at once bold, brilliant, and beaming. Their stories both motivational and moving.
The filmmaker responsible for the project, Amanda Lipitz, was moved to tell a story about these girls as competitive steppers, college applicants, and blossoming young women.
The time in which they found themselves filming was itself incredibly interesting.
"We were filming when Freddie Gray was killed. I watched my hometown burn on television," Lipitz said. "I feel that his death, a horrific tragedy made these young women and their families even more empowered to tell their stories and gave them the courage and the strength to be so raw and open."
Lipitz said it gave them all of them the strength to change the conversation and to "show a pocket of joy and hope embodied by these young women, their families, and the school."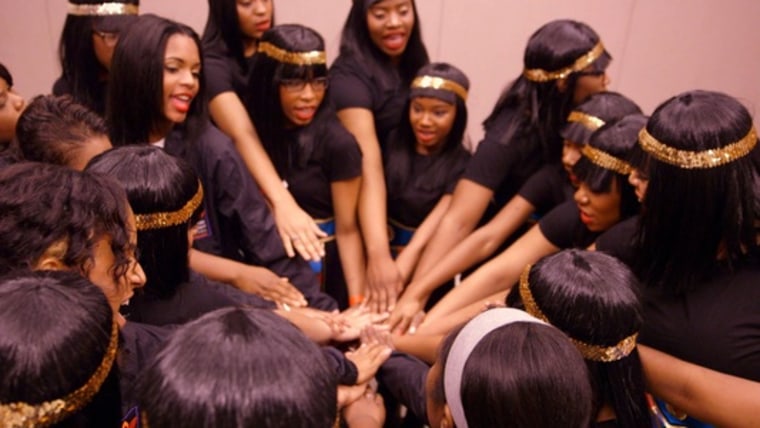 Stepper Tayla Solomon agreed wholeheartedly, "When you think of Baltimore, you tell someone you're from Baltimore. They go, 'Oh is it like 'The Wire'? Now when you say you're from Baltimore people will go 'Step' and 'The Wire,' two great things that portray both sides of Baltimore."
Many film and television stories centering on coming of age in Black America have focused on Black men or were told through the eyes of Black boys. Now it's the girls' time to show what it is like to be young, Black, and female growing up in one of America's most well-known cities.
"The movie does a pretty good job of telling a coming of age story," said Cori Grangier.
What you will undoubtedly see in the film is young woman coming to understand their race, gender, socioeconomic status, educational background, and beliefs, and how each of those things affects their place of their world. Each identifier is one that that any young adult grapples with and at some point comes to understand.
Related: This Mom Wrote a Book to Help Keep Black Boys Alive
Each of the girls also attributes their success thus far to faith, family, and a foundation contributed to by the educators who helped teach, coach, and counsel them.
The shared goal of ending high school on a positive note and going on to college was aided by their step coach Gari McIntyre and their college counselor Paula Dofat. McIntyre led the girls through their regular competitions and Dofat kept each girl on task during the college application process.
Dofat says that the care, attention, time and effort she devoted to her students is the same that many educators give to their students.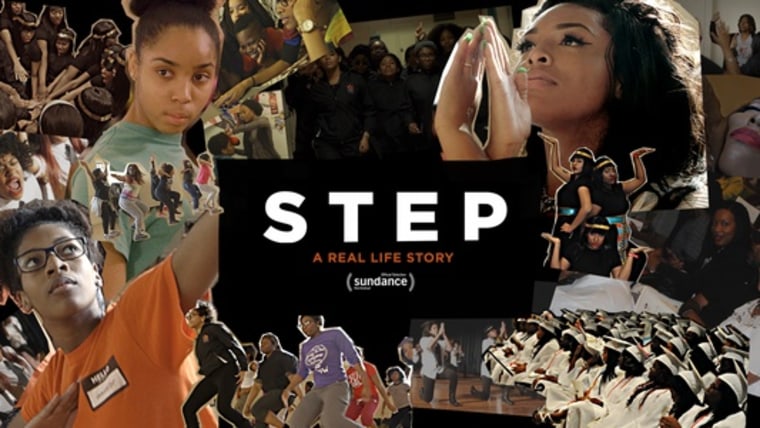 "I want people to see that this is definitely an ode to the unsung heroism of educators all over who do what I do, and do more than I do, on a daily basis," she said. "They will never ever be in front of camera, or anyone begging to pat them on the back. I want them to understand that this is a tribute to them."
As for Lipitz she sees the film as another example of the movement to empower and uplift Black women and girls.
"I think that the world is just really truly waking up to 'Black Girl Magic' and the fact that it is everywhere. It is not hard to capture because it's everywhere you look. I think letting young women no matter what color they are, be who they are, let them chart their own path, let them have the personalities they want to have, let them do their hair and makeup how they want to. Let them express themselves the way they need to. I really think that, that is what is so important."