Nicole Avant recalls the first time she realized her father, Clarence, was somebody.
"Don Cornelius was interviewing him on 'Soul Train.' I was really young, but I remember being in the living room, on the floor watching, and I couldn't believe that my dad was on television. It didn't matter even what he did. He must be somebody so important and so powerful because he's on television," Avant told NBC News.
Oddly, it was one of the few times Clarence Alexander Avant, the subject and star of the Netflix original documentary "The Black Godfather," would be out front and in the limelight. His notoriety flows not from being famous, but from a career spent in the backrooms and boardrooms where real power is found.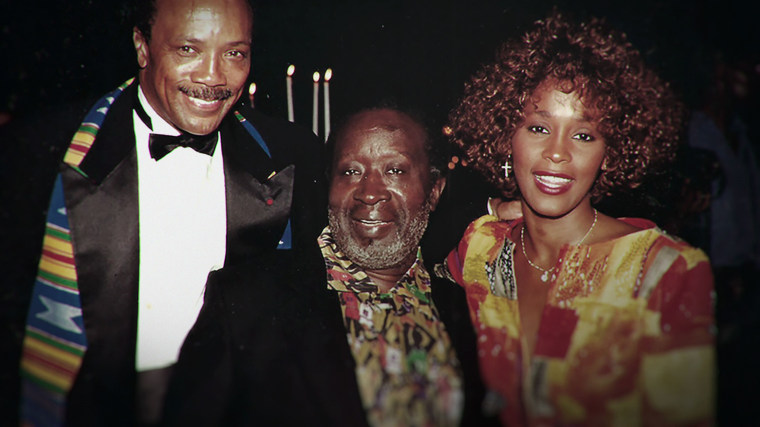 In the last 60 years, if there was a deal that involved black music talent, black culture or civil rights, Avant, now 88, was either the genesis, in the room, or on the conference call when it all went down.
"One of the things that he understands is that there are different kinds of power," former President Barack Obama, who is one of the many well-known names featured in the film, said. "There's the power that needs the spotlight, but there is also the power that comes from being behind the scenes."
Added former President Bill Clinton, "His advice per word is worth more than anyone I ever dealt with."
Reggie Hudlin, director of the documentary, said that what captivated him about Avant was that he is a "hidden figure" who has played a crucial role in American history for decades.
"He's a black man who has converted black artistic excellence into leverage for economic success and political clout," Hudlin told NBC News. "Now he's a role model to a whole new generation who aspire to his level of achievement – not just in business, but in philanthropy as well."
The journey of Avant from a son of the segregated South, who never went beyond the ninth grade, to the corridors of cultural and political power is testament to an indomitable will and the magic of what some dismiss as a soft skill — the building and maintaining of relationships.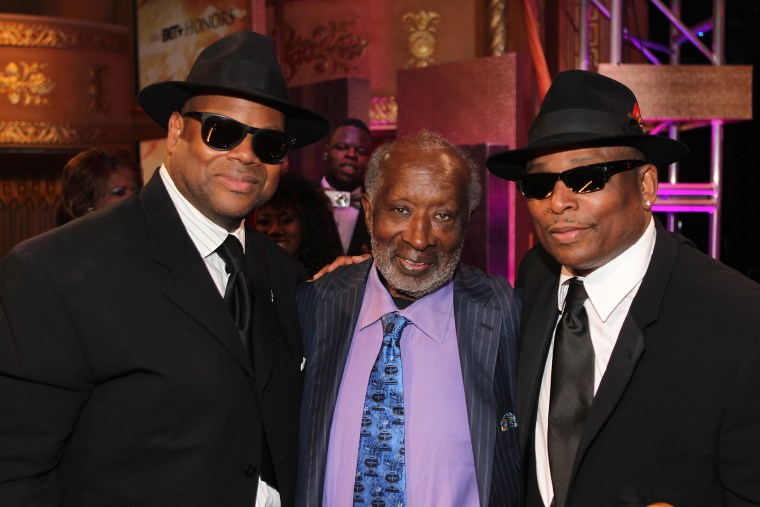 The documentary looks at Avant's long-term association with Joe Glaser, Louis Armstrong's career-long manager and a man connected to underworld figures, such as Al Capone, who helped launch Avant's own career. At times in the film, Avant, who is known to curse intensely, tries to come across as cold and steely eyed: "Life begins with a number and ends with a number," he says adamantly. "What did Tina Turner say? 'What's love got to do with it?' What's f------ love got to do with it?"
Well, love actually has everything to do with Avant's story. The connective thread throughout the film that binds every story from each celebrity, music giant, boardroom mogul and political heavyweight is the love they have for Avant. "It was love at first sight," says music legend Quincy Jones, Avant's BFF and godfather to Avant's children. "Love and respect. He has no BS in him."
Nicole Avant, who also serves as the film's producer, notes that " … yes, a lot of people have said that it's a love letter to my father, but for me it was so much more than that. This movie was a love letter to everybody who came before me in my family, outside of my family, everybody who marched with me and marched in the streets carrying the signs that say 'I Am a Man.' I made this movie for Dr. King; I made this movie for Andrew Young; I made this movie for Cicely Tyson. This is a love letter from me to my culture."
And the culture doesn't move forward without Clarence Avant. He launched, helped launched and/or elevated the careers of singer Bill Withers, the unparalleled organist Jimmy Smith, the song-writing duo Jimmy Jam and Terry Lewis, and Janet Jackson among many over two generations. He made them rich and famous, and the film does well to have all these figures weigh in. But the most poignant moments are when someone speaks about not how much coin he put in their pocket, but what he meant to them in their hour of crisis.
The chairman and CEO of Sony/ATV Music Publishing, Jon Platt, chokes up about what Avant said to him when his marriage was on the brink and how it turned him and it around. A visible shaken P. Diddy doesn't even want to contemplate a world without Avant. And Clinton, then facing impeachment and entertaining thoughts of resignation, said Avant simply looked at him and said, "Don't even think about it!"
"I love the idea that he is known as kind of the guy with the umbrella," said Nicole, who served as ambassador to the Bahamas under Obama. "All of us need somebody in our lives with an umbrella with a true word or a kind word or a harsh word to get us back on track. I think because my father had mentors, thank God, in the very beginning like Joe Glaser. If Joe Glaser didn't mentor my father and teach him the world and take time to open doors for him, we definitely would not be having this conversation."
The film also proves the adage that behind every great or successful man is an even greater and stronger woman. Avant's rock was and still is the former Jacqueline "Jackie" Alberta Gray, a one-time Ebony Fashion Fair model and a steadfast philanthropist.
"Well, they've been married for 52 years, and my mom is really the one who brought to my father and our family the love and passion and importance of the arts and culture and entertainment," Nicole said. "While my father was in it, making all the deals, my mother was the one who gave me, for example, my love of literature, my love of filmmaking, my love of storytelling."
"Her bringing that energy and her passion for the arts kind of kept my dad balanced," she added. "She's the umbrella in his life."
It has not all been blue skies and sunshine for Avant. He has had more than one George Bailey moment and like the character in "It's a Wonderful Life," his friends rallied around him to keep him afloat. Understanding how her father has been blessed, Nicole wants viewers to be cognizant of their responsibility.
"You must share your blessing and be responsible with your blessing by passing it along," she said.