Actor and Golden Globes presenter Niecy Nash called out the "Black Girl Magic" during the awards ceremony Tuesday night.
Four Black performers — Quinta Brunson, Angela Bassett, Zendaya and Tyler James Williams — snagged awards, with Brunson's show, "Abbott Elementary," also winning for best television series, musical or comedy.
"We're just going to keep the Black Girl Magic going," Nash said as she gave Brunson her award for best actress in a TV comedy series for her performance in "Abbott Elementary."
In accepting the award for best television series, Brunson commended her cast and actors Henry Winkler and Seth Rogen for inspiring her.
"I'm gonna pull it together to say we made this show because we love comedy, we love TV," she said. "During a very tough time in this country, I'm so grateful 'Abbott Elementary' can make people laugh."
In addition to Brunson's wins, Bassett won best supporting actress in a motion picture for her role as Queen Ramonda in Marvel's "Black Panther: Wakanda Forever."
It is Bassett's second Golden Globe win. She won her first in 1994 for her role as Tina Turner in "What's Love Got to Do With It."
In her acceptance speech, Bassett paid tribute to the late Chadwick Boseman, who played T'Challa alongside her in the first "Black Panther" film.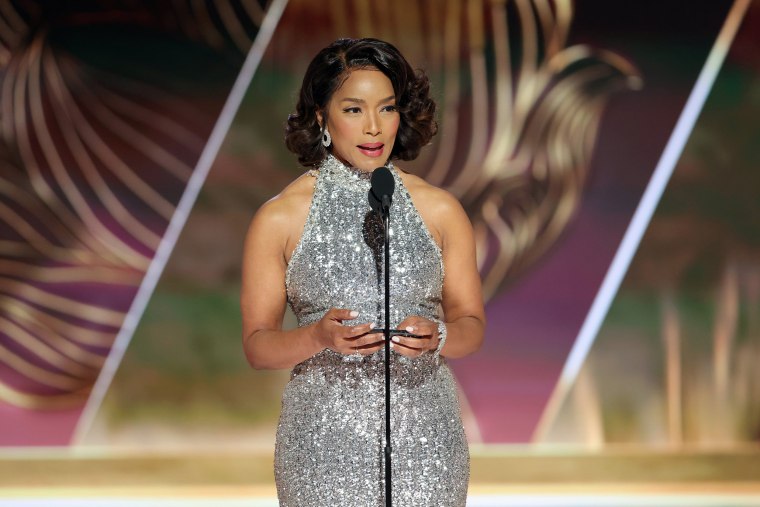 Tyler James Williams, Brunson's castmate on "Abbott Elementary," won best supporting actor in a TV comedy series for his portrayal of a public school educator.
"I pray this is a win for Gregory Eddie and for his story and stories like his, that we understand his story is just as important as all the other stories that have to be told out here," Williams said.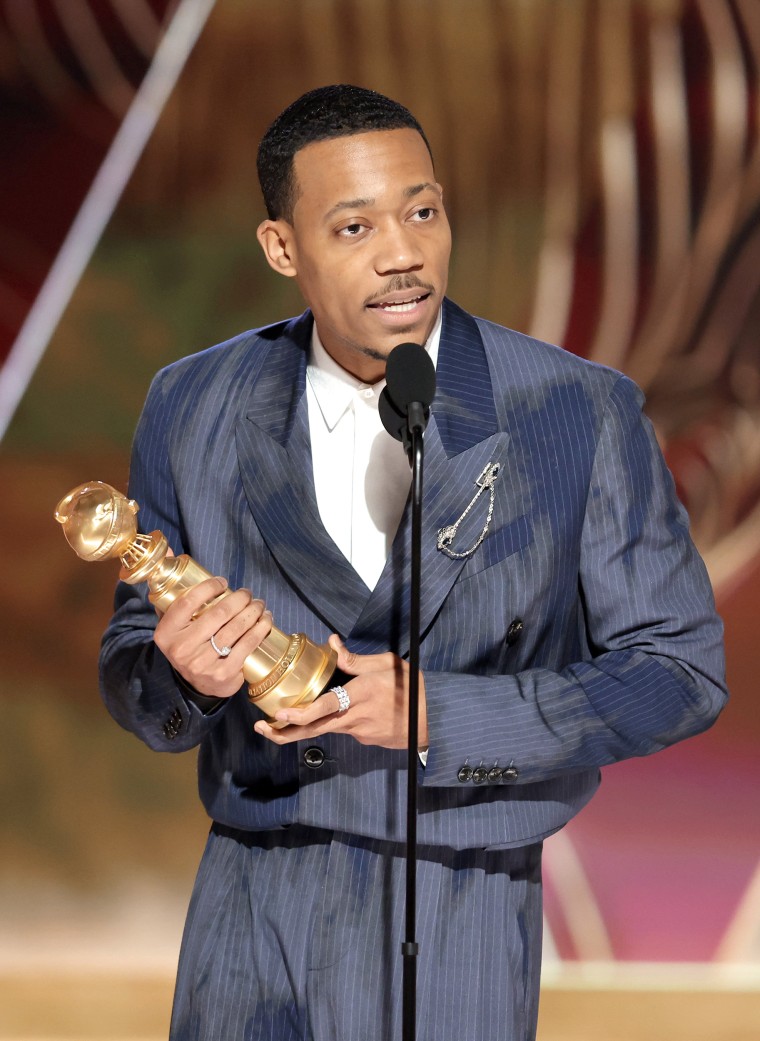 Later in the show, Zendaya won the award for best actress in a TV drama series for her gripping performance as Rue in the HBO show "Euphoria." She was unable to attend, and the presenters accepted the award on her behalf.
Brunson, Zendaya and Williams are all first-time Golden Globes nominees and winners.
Toward the end of the night, comedian Tracy Morgan presented actor Eddie Murphy with the Cecil B. DeMille Award, honoring the work he has done throughout his career. Morgan joked about the things they had in common, including being from Brooklyn, and ribbed Murphy about having 10 children.
"This is very nice," Murphy said after he received the award honoring his 46 years in show business.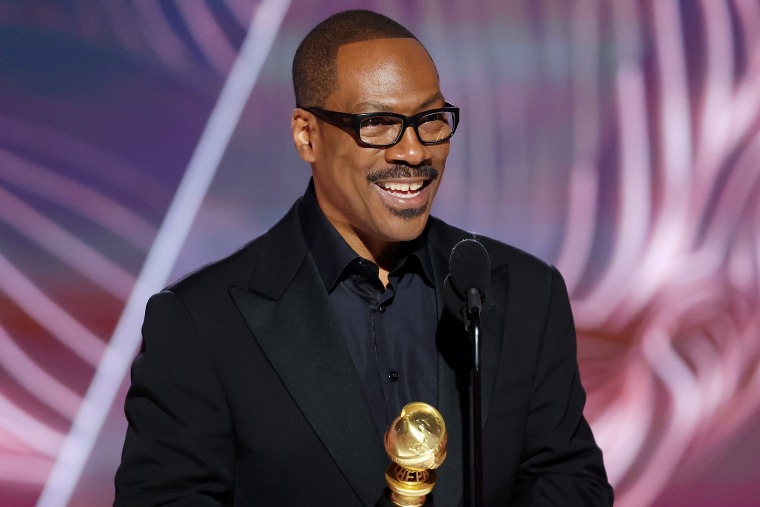 In a relatively brief acceptance speech, Murphy thanked his children for their love, support and inspiration, as well as his agents. In a serious tone, he went on saying that there is "a definitive blueprint" for up-and-coming performers to achieve success in the industry.
But his words were just the preamble to a juicy punch line: "All you have to do is: pay taxes, mind your business and keep Will Smith's wife's name out of your [expletive] mouth," he said.
This year's host, comedian Jerrod Carmichael, referred in his opening monologue to criticism that the Hollywood Foreign Press Association, the organization that puts on the event, lacked diversity.
The press "did not have a single Black member until George Floyd died," Carmichael said in his monologue. "I'm here because I'm Black."
He said he was having tea at home when he got the phone call to host the Golden Globes. "I was invited to be the Black face of a white organization," Carmichael said.
The Los Angeles Times detailed allegations of ethical lapses in the association and a lack of diversity among its members in a 2021 exposé that got widespread attention in the entertainment industry.
The Golden Globes awards show made its television comeback Tuesday after NBC opted not to air the 2022 ceremony in the wake the criticism. (NBCUniversal is the parent company of NBC and NBC News.)
In September, the association announced its expansion of the voting body to 200 members, who are 52% female and 51.5% "racially and ethnically diverse." NBC also confirmed that month that the Globes would be broadcast on the network again in the new year.
After he joked about taking the hosting gig for $500,000 without knowing the changes the organization has made since last year, Carmichael said he took the job because he wanted to be in a room of people he admires.
"This industry deserves nights like these."