It's nearing 7 p.m. in the Financial District, one of the most southern parts of Manhattan and home to the New York Stock Exchange and the Federal Reserve of New York. The air is cool and crisp as fall signals its arrival. Suited up traders and office workers rush to retire for the evening. The crowds thin as tourists meander capturing end-of-day shots of some of the city's most historic sites including City Hall and the iconic Charging Bull.
As many are wrapping up their day, Kamau Ware is preparing for his interactive tour, Caesar's Rebellion, part of the three narratives included in The Black Gotham Experience. Armed with his iPhone, portable projector and well-worn tour binder, the artist, historian is ready to give a history lesson that is often overlooked-- the story of free blacks during 17th century New York.
A small crowd gathers around him at the steps of The National Museum of the American Indian as he begins the journey. In his pocket are carefully wrapped oyster shells and character cards that will help participants draw a physical connection to the characters they are about to virtually meet.
"This is our story. The Black Gotham Experience begins in 1600's with blacks actually paving Broadway."
For Ware, this project began several years ago and connects to when he first landed in New York City. The aspiring artist hoped to feed his passion for the arts — a love he pursued as young child growing up in Pittsburgh.
His first impression of the city that launched the careers of great artists like Gordon Parks and Jean Paul Basquiat was significant, "The art scene is vibrant and layered here. You need to be in a place where you can do everything. This is this that place. You are not the only person doing everything. I began to be more of a consumer [of art] and that was refreshing."
His first gig was a storyteller/educator with New York City's Tenement Museum. He led hundreds of tourists and students through the city's extensive history—marked by rich stories of immigrants that landed there generations ago.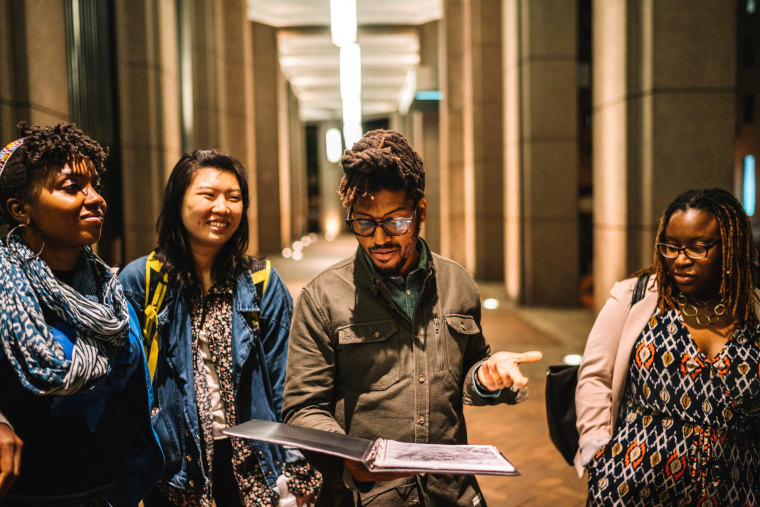 Sharing tales of human triumph through the lens of the Irish, German, Jewish and Italian immigrants. Ware understood the value of these stories and he built a solid repertoire of European immigrant history, but something was missing.
Closing a tour in 2008, a young black girl asked, "Where were the Black people?"
Ware had to uncover that answer.
It took an incredible amount of research and hours pouring over historical texts and documentation, but the young historian uncovered something profound. "Black Gotham narrates the black presence and experience in New York City," shares Ware. "This is our story. The Black Gotham Experience begins in 1600's with blacks actually paving Broadway. The time when black men were physically laying the foundation for the city of New York. From 1643-1712, there was a free black community—domestic workers, entrepreneurs and oyster men."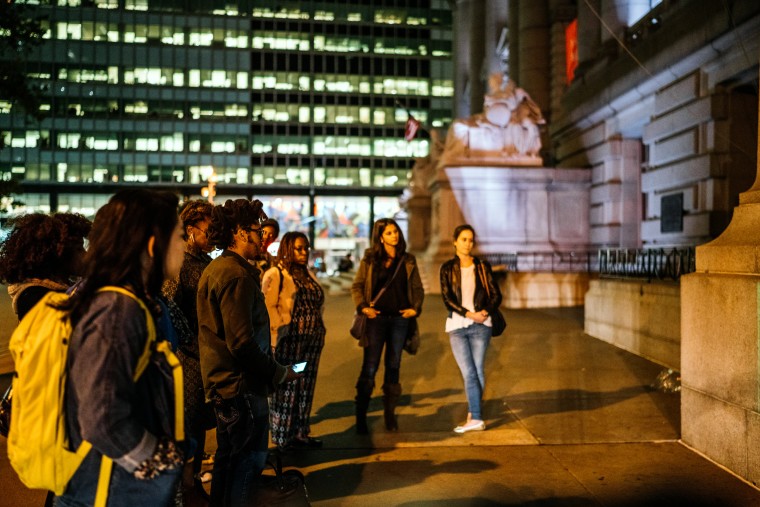 "It is older than the United States. I wanted people to know that black people were here before Harlem. What about their names? We're talking about thousands of people and they are relevant. They built the foundation of New York."
Initially, when the three-part tour first launched in 2010, the reception was lukewarm, "Things didn't bite. At $20 per ticket, the tour was not making the money. So I did more photography work and Black Gotham was idle."
RELATED: Sixteen Must Reads by Black Authors for 2016
His wife Lesley, also an artist and working in corporate America, at the time, and the couple's schedules were growing hectic, "My research landed me with a lot of information. It was almost too much to be condensed into one project or tour. So I thought what if I did a graphic novel - it could be entertaining, beautiful and represent all of my loves- photography, entrepreneurship and history? Everyone can participate."
That's exactly what Ware did. Last year, he launched a Kickstarter campaign to support the production of his first book Other Side of Wall Street, part of The Black Gotham Experience graphic novel collection including Caesar's Rebellion, and Citizen and Hope.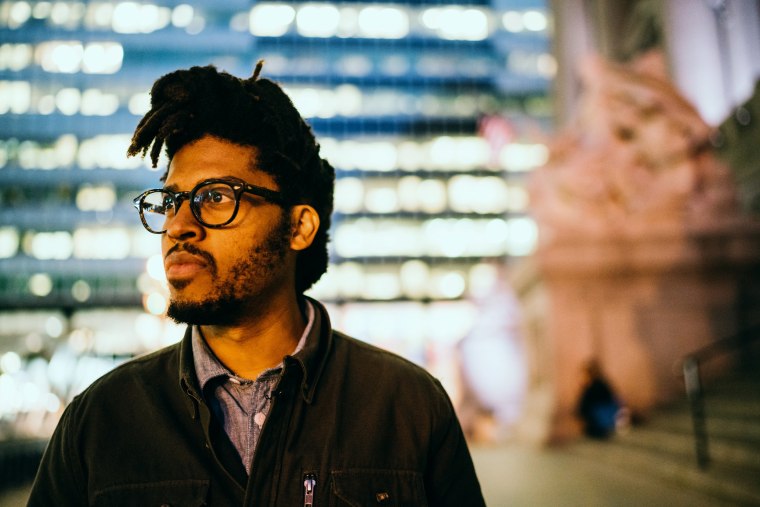 Fully backed, the Wares and their team work from their Red Hook studio in Brooklyn researching and designing the visual stories of characters for each story. Lesley serves as costume director for the project and Tann Parker who plays 'Catalina' and designed both of her character's dresses. The completed project is set for release in 2016.
The tours have relaunched and the public is expressing profound interest in this piece of American history.
As the group takes their final paces on the worn cobblestone streets of lower Manhattan some of the most prolific history is covered during the 90-minute tour, detailing the intersection of blacks from West Africa and the Caribbean with the Dutch and the British. A story that goes unknown by many, and that is what Kamau Ware is attempting to change.