This is Part III of 'Black & Green,' an NBCBLK series exploring different aspects of African American presence and lack thereof in the legal marijuana industry. In this part, NBCBLK takes a look at an industry initiative to draw more people of color to the business. Read the rest of the series here:
Part I: Six Reasons African Americans Aren't Breaking Into Cannabis Industry
Part II: Capitalizing On Cannabis: Meet Colorado's Black 'Potrepreneurs'
Part IV: Despite Legalization, Blacks 'Just Saying No' to Marijuana Industry
It's Saturday morning at an "entrepreneurship retreat" at a hotel in Aurora, Colorado, just outside Denver – well, that's what the sign in the lobby reads anyway.
The word "marijuana" is conspicuously absent from the marquee.
Audience members stare intently as Charles Adams saunters up to the podium. The lights don't dim, but it feels like they should, as hip-hop beats begin thumping through the speakers. The sound fills up the conference room, set up like a typical business event: pitchers filled with ice water rest atop the rows of long narrow tables, set alongside freebie notepads and pens ready for impromptu note taking. Carafes of coffee and baskets of blueberry muffins sit on a table in the rear of the room, as the attendees dressed in a mix of suits and business casual attire, await the conclusion of his dramatic opening.
On cue rapper Eminem's voice comes in, loud and bold over the guitar lick. A few people bob their heads.
Look, if you had one shot, or one opportunity
To seize everything you ever wanted
One moment
Would you capture it or just let it slip?
Yo!
As the opening lyrics to "Lose Yourself" fade down, Adams' demeanor is intense and his look serious, as he poses Eminem's question to the nearly two-dozen people in the audience – about a handful of the two dozen there are African American.
Adams was among a half dozen speakers who presented at the Marijuana Investment & Private Retreat (MIPR) in Aurora, just outside Denver, in late March. It was the first of what organizers hope will be a series of weekend conferences aimed at providing "reliable investment advice" about the highs and lows of marijuana stocks – stocks publicly traded by marijuana companies. Speakers ranged from Colorado's first African American dispensary owner to a certified financial analyst whose company consults investors about the top marijuana companies.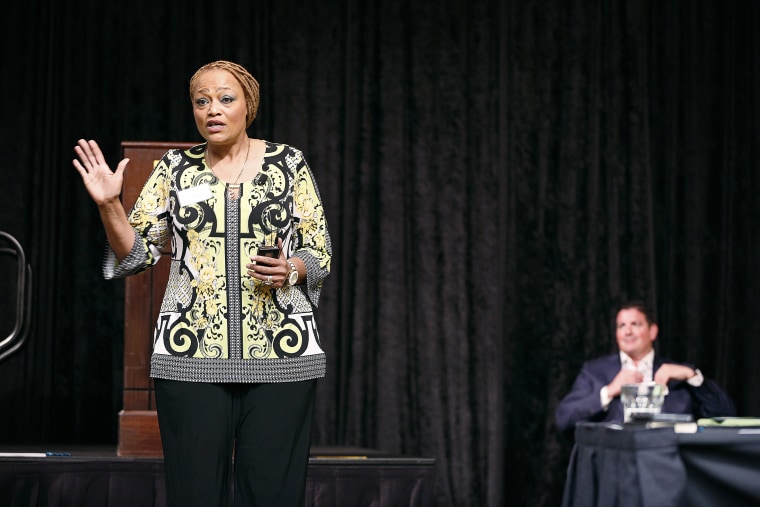 Adams' wife, Khadijah, co-founded MIPR with her best friend and business partner Betty Perrodin. The Adams' marijuana stock portfolio has ballooned to 1.5 million shares since they relocated to Colorado just more than a year ago. They want others, especially people of color, to enjoy similar success.
"Marijuana is legal, it's legalized here in Colorado and I firmly believe that it will be legal on the federal level between two and five years [from now]," says Khadijah Adams, who relocated with her husband from Sugar Land, Texas a year ago to capitalize on Colorado's green rush. "And that being said African Americans and minorities must take advantage of the opportunity of positioning themselves right now, early on."
Stock market investments are just one of the vast financial opportunities that have exploded in Colorado since the voter approved constitutional amendment legalizing recreational marijuana went into effect just over a year ago. Entrepreneurial opportunities abound, industry observers say, with the emergence of dispensaries, grow houses, edibles companies and other cannabis-related products and services.
We need CFOs, HR departments, office equipment – what all businesses need. There's just tremendous opportunity here for anyone with an entrepreneurial spirit.
The exact number of recreational shops and medical dispensaries actually selling marijuana in Colorado is hard to pin down, but according to the state's Marijuana Enforcement Division's annual report, as of December 2014 the state had issued 833 recreational licenses, 322 of which were referred to as "retail," "adult-use" or "21-plus."
The state also issued 1,416 medical licenses; just more than 500 were for medical marijuana dispensaries. Along with a burgeoning demand for cannabis specific goods and services, the presence of these companies has also increased the need for traditional business support services.
"We need CFOs, HR departments, office equipment – what all businesses need," says Duncan Cameron, chief production officer for Good Chemistry dispensary, which has two locations in metro Denver. "There's just tremendous opportunity here for anyone with an entrepreneurial spirit. There's always going to be that push [for cannabis-related companies] to find workers who are skilled enough – and also comfortable enough – to work in the marijuana industry."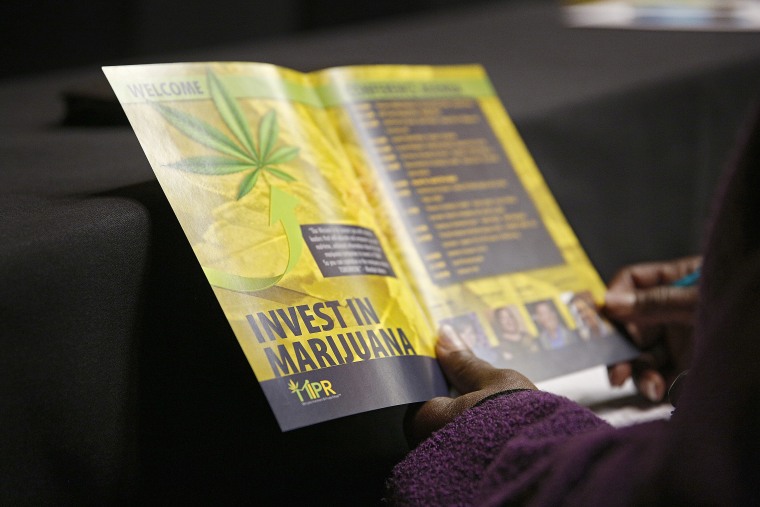 Cameron, who is biracial but identifies as African American, says a negative stigma and widespread lack of knowledge has kept many blacks from pursuing work in the industry. It's a trend he says needs to change.
Lakisha Jenkins, president of the California branch of the National Cannabis Industry Association agrees. Currently, three other states—Alaska, Oregon, and Washington—and the District of Columbia have legalized recreational marijuana. Washington state has allowed the sale of recreational marijuana since June 1, 2014. Oregon and Alaska are slated to begin in 2016. Coupled with the fact that medical marijuana is legal in 23 states plus D.C., Jenkins says black and brown people should be frantically searching for ways to monetize the marijuana boom.
"You don't necessarily have to be a dispensary owner; it's a multibillion-dollar industry; your time and talents can be utilized in so many ways," says Jenkins of the NCIA, a Washington D.C.-based non-profit organization that is the largest cannabis trade association in the U.S. and the only organization representing state-sanctioned cannabis-related businesses at the federal level.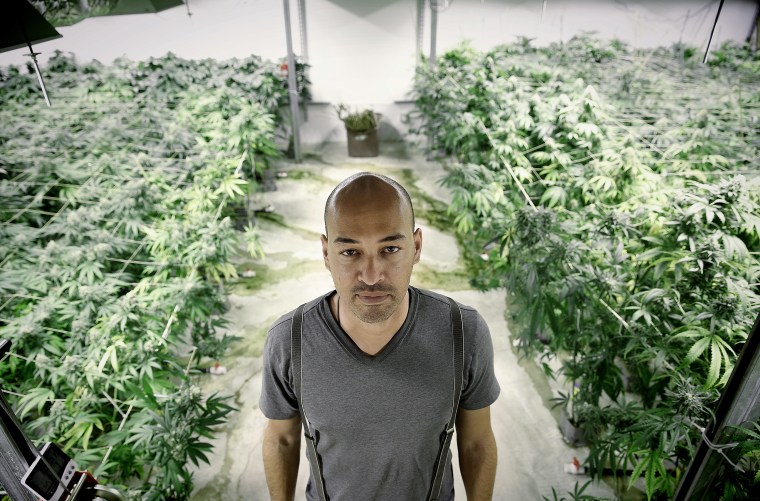 If sales numbers are any indication, she's right. Since the first recreational marijuana dispensaries officially opened in Colorado in January 2014, getting high has proven profitable in the rocky mountain state with sales topping $700 million in its first year. Not to be outdone, in January of this year alone, the Colorado Department of Revenue reported an estimated $36.4 million of recreational marijuana sold, compared to $14.69 million in the same month in 2014.
In its second year, Colorado's green industry remains profitable, powerful and mostly white. Some of that can be attributed purely to demographics, as Colorado (and most of the handful of other states that have recently legalized recreational marijuana) does not have a large black population. Blacks comprise only four percent of the state; conversely Colorado's Latino population is 21 percent.
Industry experts also say that high start-up costs and intensive government regulation, combined with the negative stigma, has kept many African Americans from cashing in on cannabis. Starting a marijuana business, for example, can run well into the hundreds of thousands and millions of dollars; and that's not including the required licensing and critical security costs.
Denver resident Chris Pender who has worked at UPS for the past 15 years, says he's been saving up money and researching the industry trying to figure how to break in. He's still deciding whether owning a dispensary, investing in marijuana stocks or buying into a well-established existing cannabis business is his best option. He's convinced that whatever he decides will likely be a worthwhile endeavor.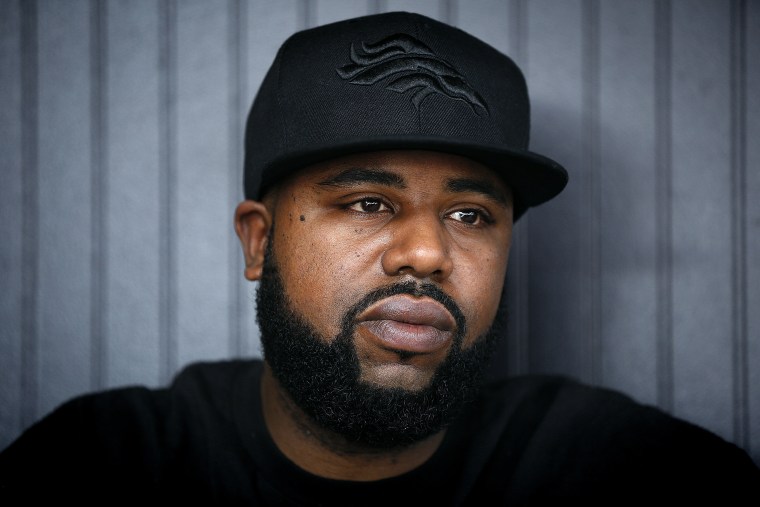 "It's new and I feel like it's a lot of financial opportunities," he says of the industry. "And there is not a lot of African American representation, so I think that there needs to be more."
In 2008 Wanda James and her husband Scott Durrah became the first African Americans in the state to own a dispensary; two years later they sold it and became the first to own an edibles business, Simply Pure Medicated Edibles. James says while acquiring enough capital is definitely a hurdle, it is one that driven entrepreneurs of color can overcome.
"It costs money to open up a dental office or a law firm," she says. "So whatever it is that you are talking about when it comes to business, you are going to be required to find the right partnerships, the right financiers, or the right credit to be able to finance your business. Cannabis is no different."
James says anybody who wants to be involved with the marijuana market has to be motivated to find the right support as in any other industry. "To sit back and say, 'woe is me, I can't get it done;' means that you are not ready to be an entrepreneur," she asserts.
Tess Robbins travelled from the San Francisco Bay area to attend the MIPR conference, in hopes of learning about ways to expand the existing marijuana stock portfolio she began five years ago. Robbins says like any investment experience it's been a roller coaster ride, but one she believes will end on a high note.
"This is just another way to secure my future," says Robbins, a Navy vet. "In March of last year I had made seven times my [investment] money back."
African Americans and minorities must take advantage of the opportunity of positioning themselves right now, early on.
At least one industry organization is taking steps to address the lack of representation. In March, the NCIA convened a committee dedicated to bringing together a mix of industry folks to figure out ways to lure more people of color to the industry. They're scheduled to meet again in D.C. later this month to brainstorm ways to help increase racial diversity. "We're looking to have greater economic participation," says Jenkins, who is on the committee. "We want communities of color to see it as a viable option and to encourage people [within those communities] to do their homework and figure out ways to participate."
MIPR speaker Tripp Keber, CEO of Dixie Brands Incorporated, a Denver-based manufacturer of cannabis-infused products, says along with entrepreneurship opportunities the cannabis industry has also opened up a wide array of employment options.
"These are taxpaying jobs; these are jobs that are going to pay taxes," contends Keber. "These are businesses that are going to generate revenue for the state like the state of Colorado. It's important to note that [as Colorado voters were promised] $40 million of those sales tax revenues are going to be invested in public education institutions. These are schools that are going to be built in communities across the state of Colorado in both poor, middle class and affluent communities, and will ultimately fuel the next generation of cannabis entrepreneurs."
Continues Keber: "I think [this industry] represents a massive, massive opportunity, not only here in the State of Colorado, but in 49 other states that could, eventually, offer some form of access to this powerful plant."
Pender says he's paying attention. He expects to dip into the pot industry in some form or fashion by 2016 at the latest. He hopes others who look like him will follow suit too.
"I see great things in the future," he says. "I think it's going to be the new big thing for our generation."