Ninety years ago, Carter G. Woodson founded Black History Week to coincide with the birthdays of Abraham Lincoln (Feb. 12) and Frederick Douglass (Feb. 14). Woodson's intention was for African American's accomplishments to be heralded. For the nation's bicentennial in 1976, President Ford expanded the week to a month. So Happy Black History Month.
Here's a roundup of events and celebrations from coast to coast:
Albuquerque, New Mexico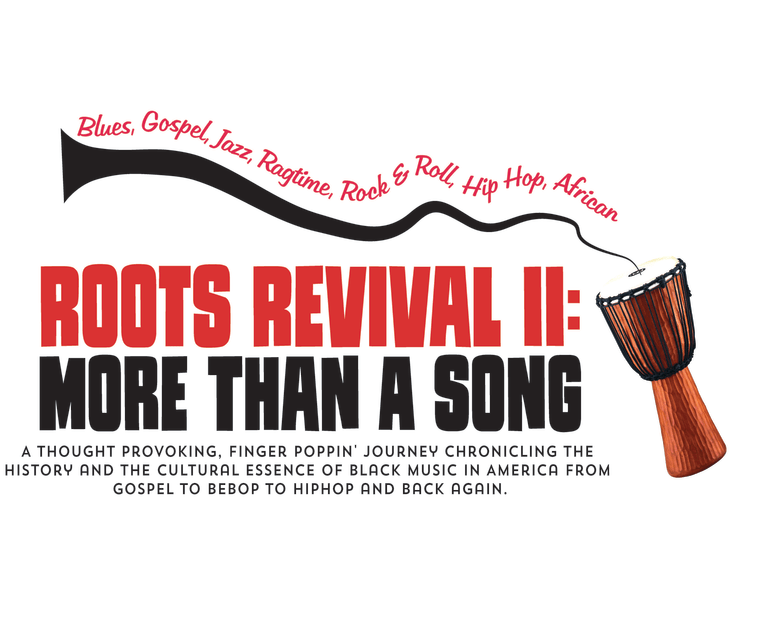 Feb. 4-6: African American Performing Arts Center Roots Revival II: More Than Just A Song pays tribute to black music in the Americas, linking it back to its original West African influences. Featuring a multigenerational cast, including singer actress Cathryn McGill, founder/director of New Mexico's Black History Organizing Committee.
Atlanta
Sat. Feb. 6, Thu. Feb. 11 & Tue. Feb. 23: Host guided African-American Walking Tours of Oakland Cemetery. Free. For more information, contact Marcy Breffle at mbreffle@oaklandcemetery.com
Sat., Feb. 27, Noon. Black History Month Parade, Sweet Auburn District Downtown. Begins at the King Center National Park; post-parade ceremony in Woodruff Park.
Chicago
Throughout February. DuSable Museum of African American History: 'Freedom, Resistance & the Journey Towards Equality' takes visitors on a journey through the black experience pausing at key milestones: Transatlantic Slave Trade; chattel slave system in the Americas; Emancipation; Reconstruction; the Great Migration; the Jim Crow era; Civil Rights and Black Power Movements; and on to the election of President Obama.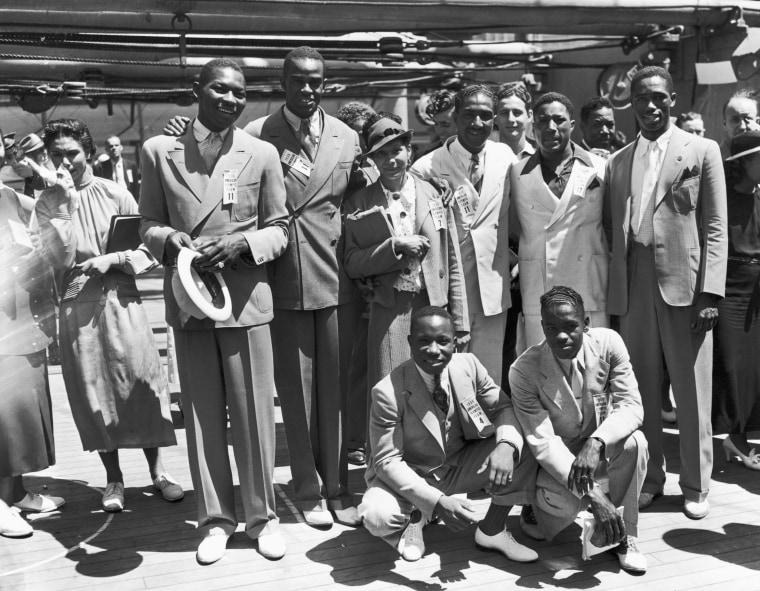 Fri. Feb. 26, 7 p.m. DuSable: Screening of "Olympic Pride, American Prejudice", a documentary in progress about the 19 black Olympians who went to the 1936 Olympics in Nazi Germany. The filmmakers are scheduled to attend, along with narrator Blair Underwood.
Cleveland
Fri., Feb. 19 and 26 1 p.m. Rock and Roll Hall of Fame (RRHF) one-hour program on the lives and music of 1970's biggest stars, including Stevie Wonder, Aretha Franklin, and The O'Jays.
Wed. Feb. 24, 7 p.m. RRHF interview with Raheim (Guy Todd Williams), emcee from Grandmaster Flash and the Furious Five—the first hip-hop group inducted into the RRHF (2007). Before a live audience and available via live stream at www.rockhall.com.
Fri. Feb. 26, 7 p.m. RRHF: Screening of "808: The Movie", a documentary that chronicles the untold story of how the Roland TR-808 Drum Machine changed the course of music history. Pharrell, Afrika Bambaataa, and Questlove are interviewed in the film. Watch the trailer here.
Los Angeles
Sat. Feb. 6 —Prop Making Workshop. California African American Museum (CAAM) with artists Lynn Rossi and Nichelle Evans (currently featured at the museum). Participants will create a prop of the North Star, which Harriet Tubman and untold numbers of enslaved followed to freedom. All materials provided.
Sun. Feb. 7 / Sat Feb. 20—CAAM Lectures: 1) African American Politicians During Reconstruction (1863–1875), when blacks, including thousands of former slaves, participated "in the political, economic, and social life of the South," with some serving in the US Senate and House of Representatives. 2) United States Presidents Who Owned Slaves, looking at the eight Commanders-in-Chief who owned slaves during their presidencies as they and the country "grappled with the moral questions surrounding" the institution.
Through Feb. 21. "Fly" at the Pasadena Playhouse. Fresh from off-Broadway, this play by Trey Ellis and Ricardo Khan, Tony Award-winning co-founder of Crossroads Theatre Company, tells the story of four brave young men who became the first black aviators in US history. From training to combat to the triumphs, these brave Tuskegee Airmen fought for freedom abroad and at home.
Miami
Thurs.-Sun. Feb. 18-21 Ankara Miami's African Fashion Week, Florida's largest runway show featuring up-and-coming as well as established designers from the African Diaspora.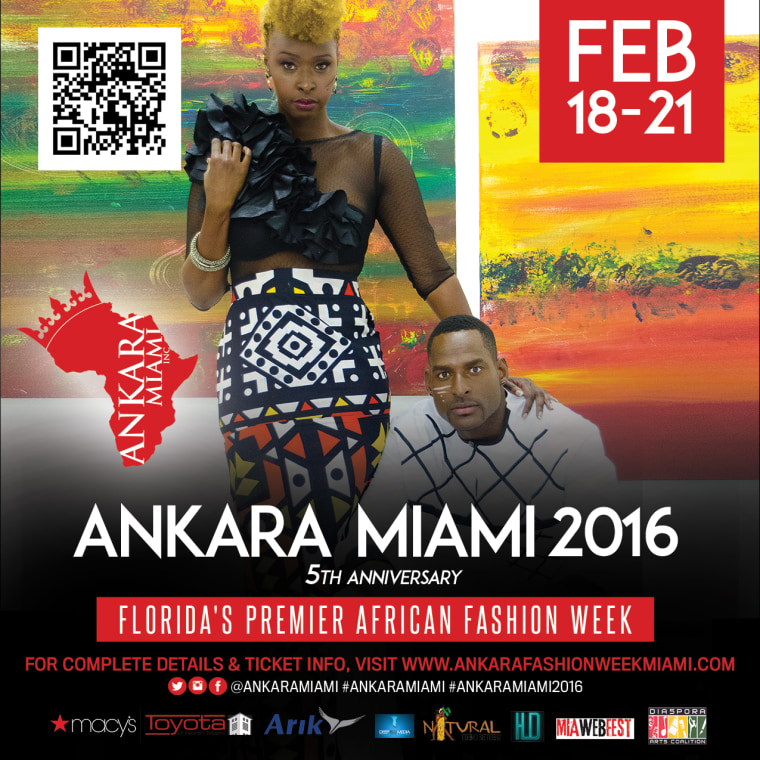 Natchez, Mississippi
Fri. Feb. 12, 5:30 p.m. Natchez Museum of African American History and Culture is hosting its inaugural Natchez Hip Hop Summit. The celebratory evening will consist of tributes to hip hop music, recognition of local artists, and a discussion on the current state of hip hop in relation to issues of racial identity. The opening reception and meet and greet will be followed by a panel discussion. Panelists will include: B-Down, Jamal McCullen, Mr. D-Meezy, Alderman Tony Fields, Koretta Kobain, Ashley Bell, Jarita King, Kristina Jacobs, Alderwoman Joyce Arceneaux Mathis and Bishop Robert Cole.
New York City
Tues. Feb. 9, 6:30 p.m. Schomburg Center for Research in Black Culture features Visually Speaking: The Timeless Art of Kamoinge Created over the past five decades by Kamoinge, a pioneering African-American photographic collective.
Discussion and display of more than 280 photos interspersed with insights and thoughts from the group's 30 members, including acclaimed photographers Anthony Barboza, Ming Smith, Herb Robinson, and more. Curated by noted photographer Terrence Jennings. Book signing to follow.
Thu. Feb. 25, 7 p.m. Schomburg. Theatrical premiere of Dapline!, choreographic collaboration between LaMont Hamilton and André M. Zachery, from the former's Five on the Black Hand Side Project. Subject is the historic symbolic origins of the ritual handshake, "the DAP," a conduit for black identity and solidarity since the late 1960s.