The U.S. has been officially recognizing Black History Month for 40 years, but it remains a contentious subject among both black and white Americans.
Some whites have pushed back with calls for a "Whiteness History Month," and the occasion now produces regular headlines reflecting cultural ignorance or cynicism when it comes to black history. There have been documentaries and columns dedicated to why the concept is flawed and antiquated. And most recently, Fox News personality Stacey Dash said that it should be abolished, while making a larger argument about how race-specific organizations are counter to American values.
Arguably, the debate around Black History Month really began in earnest 10 years ago when Oscar-winning actor Morgan Freeman indignantly told "60 Minutes" co-host Mike Wallace, "I don't want a Black History Month. Black history is American history."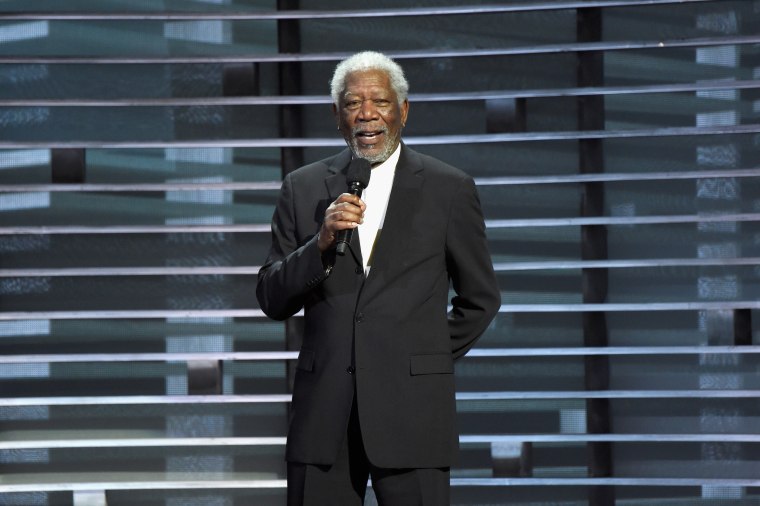 Since then, Black History Month has endured. And while nearly everyone agrees that black history should be recognized year-round, what is unclear is whether it would be part of U.S. school curricula or our nation's consciousness if it weren't for the annual commemoration.
"It's kind of tragic, Black History Month is only something black people pay attention to," MSNBC contributor and author Joy-Ann Reid said on Friday. Still, she argued our nation "shouldn't abandon it just because we haven't perfected it."
RELATED: 'Disappointed': Lupita Nyong'o Speaks Out About Oscar Diversity
Reid argues that while proponents of post-racialism argue that everyone's history should be celebrated together, in a world where children's textbooks portray slavery as idyllic and the Academy of Motion Picture Arts and Sciences chooses to ignore minority achievement in acting for the second year in a row, Black History Month still serves a purpose.
It has for Caitlin Dennehy, an eight-year veteran educator based in New Jersey, who teaches a predominately black class of middle school students with developmental disabilities and autism. In her experience, Black History Month has provided a useful break from textbooks that largely focus on "dead white males," and she told MSNBC it has been "useful in introducing conversations about where history has brought us and how we see racial dynamics in our community today."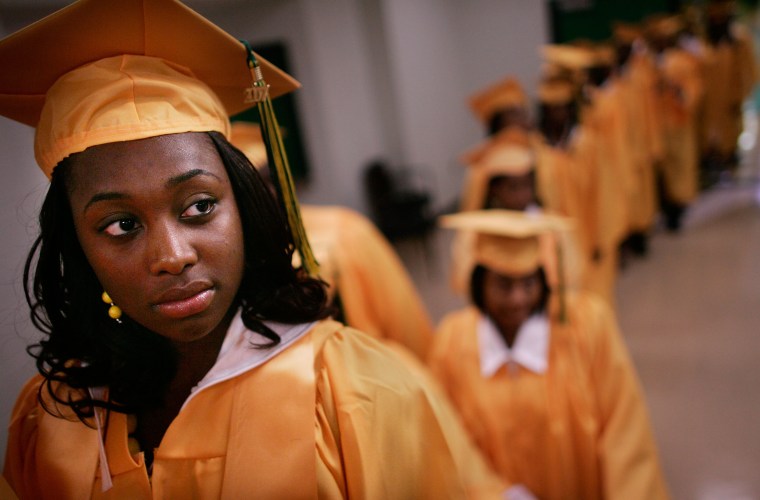 "I don't think black role models are as predominant as they should be [in curricula]," she said. "It would be great if textbooks weren't so black and white, no pun intended."
Dennehy admits she feels a "little awkward" sometimes as a white person teaching black students about their own history. But she believes her students appreciate the cultural exchange. She typically begins by introducing her students to the story of Ruby Bridges, the first African-American to integrate an all-white elementary school in Louisiana, instead of first focusing on more well-known Black History Month heroes.
"I like the Ruby Bridges story because it pushes them outside their comfort zone, because they realize children were attacked, too," she said. "I try to open it up to them a little bit to see where they want to take it." Dennehy believes that the resistance of U.S. educators to incorporating more black history in their lesson plans may stem from the fact that "our country doesn't always address its shortcomings."
"They often say that history is told from the perspective of the conquerors, and this is a mindset we must overcome," freelance journalist and commentator David A. Love told MSNBC on Thursday. "You can't free yourself when history is taught from the perspective of others and not your own. The teaching of history is important in order to empower people, to set things straight."
"Black History Month was established nearly a century ago by historian Carter G. Woodson for the simple reason that African-Americans were systematically whitewashed out of American history – that is, the integral role they played in every aspect of American life and development," added author and political analyst
Earl Ofari Hutchinson
in a statement to MSNBC.
But for some white Americans, Black History Month is yet another example of special-interest pandering. Why should African-Americans get a month dedicated expressly to their history, some argue, while others appear to have taken offense at the notion of being forced to identify with a culture that isn't their own. Last year, parents alleged that teachers at one D.C.-based charter school were fired simply for trying to incorporate black history into their lesson plans.
I don't think black role models are as predominant as they should be [in curricula].
On the other hand, for some African-Americans there is bitterness that Black History Month has in their minds become a commercialized bit of national tokenism. Celebrated figures like Martin Luther King Jr. and Rosa Parks are trotted out amid feel-good history lessons for the duration of a month, then returned to mothballs once March rolls around. It doesn't help the perception of cultural ghettoization that February is the shortest month of the year or typically the coldest.
Of course, students of color are routinely expected to co-opt and study European history and white cultural heroes as if they were their own. And what is lost on some African-Americans is the fact that February was chosen by Woodson in part because both civil rights icon Frederick Douglass and the Great Emancipator, Abraham Lincoln, were born that month.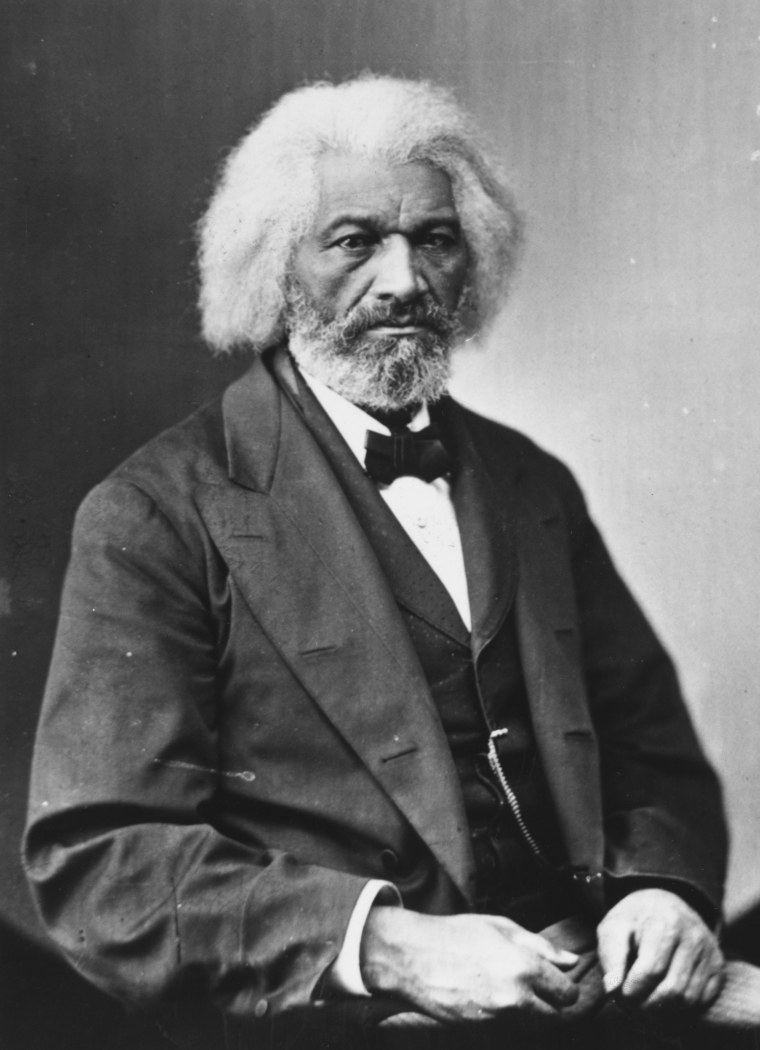 "It's true that it has become just sort of this rote thing," said Reid. "It's kind of like what's starting to happen with Martin Luther King Day – black people have a parade and white people go to a sale." She believes that there needs to be a concerted effort on the part of African-Americans to make Black History Month more effective and productive – perhaps by utilizing the attention it garners to produce more creative endeavors that highlight diversity and black excellence – but she also thinks they can't do it alone.
"There is no point in Black History Month if only black people care about it," she said.
This article originally appeared on MSNBC.COM