Muslim hairdresser Yomi Mohammed, an immigrant from Nigeria living in Paris, wasn't caught up in the deadly terrorist attacks in the French capital, but he knows firsthand what it means to be under siege in his adopted country.
"There was an attack on us before the terrorists hit, now we are more afraid of the police and what may happen," says Mohammed.
What is making Mohammed "afraid" is the pronouncement from French president Francois Hollande that France is now at "war" with ISIS, the radical jihadist group that has claimed responsibility for the six coordinated attacks that killed 129 people in Paris and left 350 injured after targeting a stadium, concert hall, cafes and restaurants.
Mohammed and many other African immigrants in France already live in the shadows because they are marginalized by race, ethnicity, religion, class and culture. This is Hollande's "war," they say. But for these immigrants, it brings a fear that it will mean more of the same—living and surviving in neighborhoods heavily surveilled by police.
France's recent terrorist attacks have escalated scrutiny of the country's immigrant populations. Among them, fear is mounting as the government prepares to tighten its grip. They wonder whether their communities will be buried under the stigma associated with being seen as threatening, dangerous places that harbor illegal immigrants.
The fears and worry of immigrants like Mohammed aren't without reason, says Allison Blakely, a professor of History Emeritus at Boston University who has studied the African diaspora in Europe. In recent days, Blakely has watched events in Paris unfold and followed the concerns of France's Muslim leaders.
"There is no doubt," Blakely says, "that the minority communities in France, especially those that conspicuously appear non-European by appearance, name, and religion, feel further at risk in the wake of the horrendous massacre in Paris."
A day after the terrorist attacks, President Hollande introduced legislation that would extend France's state of emergency for three months, giving authorities greater power to conduct searches and hold people under house arrest, among other investigative tactics.
These kinds of powers give pause to immigrants like Mohammed, 29, who lives and works in Chateau Rouge, a vibrant area in a neighborhood known as Little Africa because of its high concentration of African diaspora immigrants. Mohammed works as a barber and a stylist in a hair salon just up the street from a busy subway line in Paris' 18th arrondissement (or district).
African people and Muslims already felt "attacked" in France because of stereotypes that stigmatize them as being outsiders.
In the past, a heavy police presence has been a fixture in Little Africa. They are frequently on the lookout for les sans papiers, or people without papers, illegal immigrants. African and Muslim people are frequently stopped, questioned, searched and snagged on the streets. Those without proper credentials are jailed and sent back to their native countries.
The largely immigrant communities already deal with surveillance, social exclusion, and suspicion, says T. Denean Sharpley-Whiting, Gertrude Conaway Vanderbilt Distinguished Professor of French and director of African American Diaspora Studies at Vanderbilt University in Nashville, Tenn. "No matter the cause, public opinion will tend to support greater restrictions in terms of mobility and access as well as discrimination against [Paris'] marginalized communities."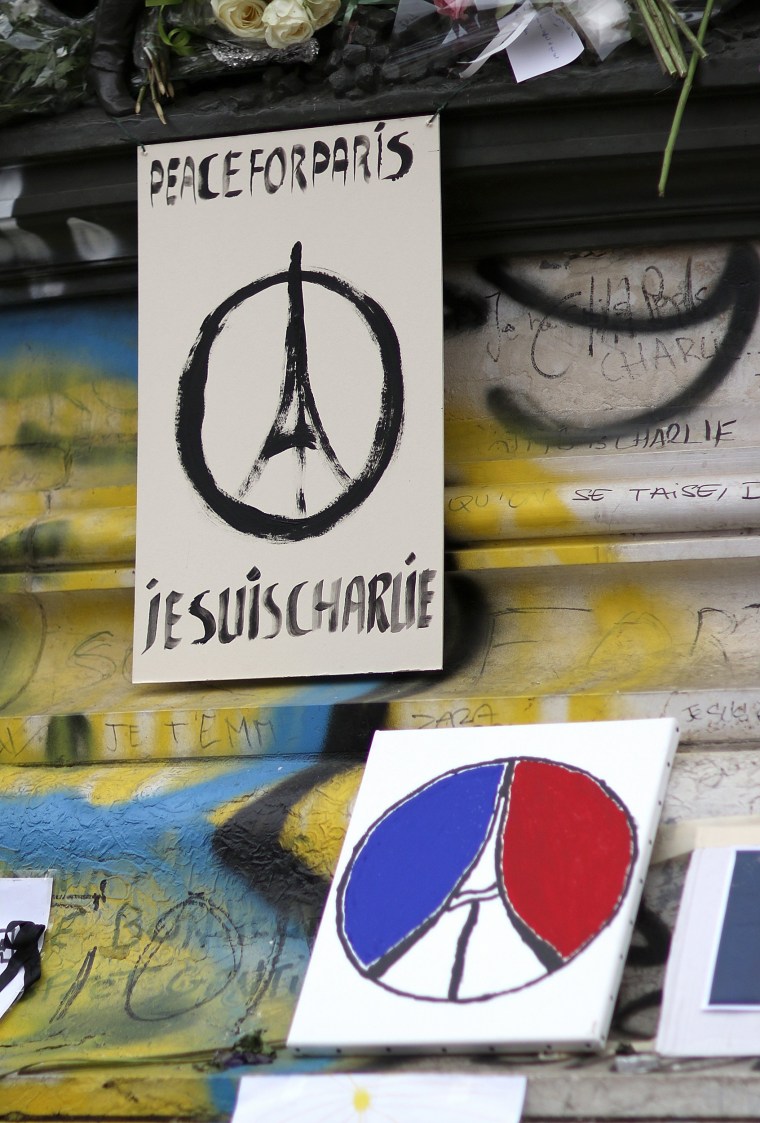 Mohammed is from Nigeria and came to France a few years ago to try to make a better life for himself and to work. He and other immigrants and Muslims felt "bad" over the killings and hoped that the terrorism would stop.
However, he says that African people and Muslims already felt "attacked" in France because of stereotypes that stigmatize them as being outsiders. Mohammed says he felt that the terrorist killings would further stigmatize them.
Concerns are compounded, though, for African immigrants who are also Muslim—they feel that they will be in the bull's eye of assaults by conservative policies and racist acts. France has a Muslim population of around 8 percent, the largest in Western Europe.
Furthermore, says Sharpley-Whiting, terms like sleeper cells, don't help because Europe naturally tends to make people more suspicious of their differently-worshipping and differently-looking neighbors who live in city districts and the so-called banlieue, or troubled suburban districts, that are highly populated by the minority groups in France.
RELATED: Traveling Noir: Seeking a Better Life in Paris's 'Little Africa'
Race-based statistics are illegal in France, but it is estimated that there are 5 million French Blacks and 7 million Arabs, who together total about 19 percent of mainland France's 63 million people. Most are descendants of former French colonies in Algeria, Morocco, Tunisia, and sub-Saharan Africa or former inhabitants of the French islands of Martinique and Guadeloupe.
According to Blakely, there is a growing discourse that slams Islamic fundamentalism. The leader of the far-right National Front Party, Marine Le Pen, has been warning of the dangers and risks of Islamic fundamentalism for a decade. French Prime Minister Manuel Valls has told the National Assembly that radical Islamism is an enemy of France.
This kind of rhetoric drives anti-Muslim sentiments. A March 2013 report from the Paris-based National Consultative Commission of Human Rights offers such evidence. The report found that racist, anti-Semitic and anti-Muslim acts and threats in France increased by 23 percent in 2012.
Though Muslim leaders in France have condemned the terror attacks and the rise of ISIS, the swift and broad reaction of Hollande has many Muslims concerned, says Prof. Blakely.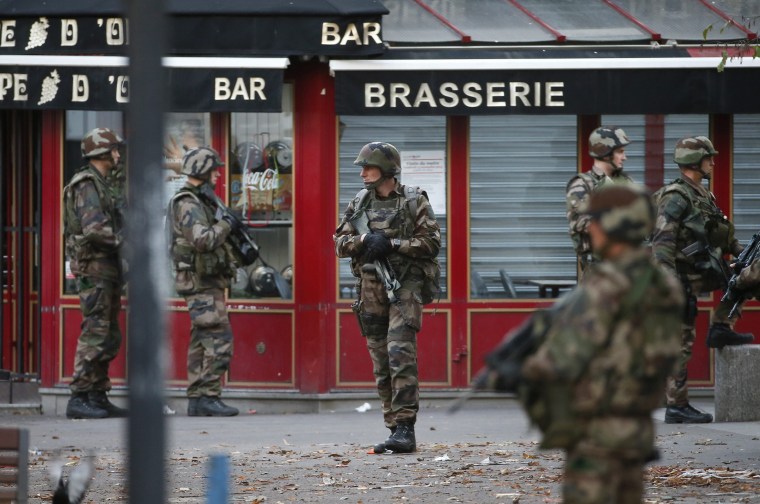 In one night following the attacks, for example, French authorities conducted 118 searches, took 25 people into custody and confiscated 34 weapons, the French Interior Ministry reported.
A couple of days after the terror attacks, French authorities launched an early morning raid in the Paris suburb of Saint-Denis that lead to the arrest of seven people. A suicide bomber blew herself up and a police sniper killed a second terror suspect during the siege.
With many of the raids that have occurred in recent days in France, Belgium and elsewhere in Europe, scores of heavily armed police – plainclothes detectives, special operation forces – have swept into communities following leads on suspects. Saint-Denis is an ethnically mixed neighborhood, home to many French and a community where unemployment is at 18.2 percent, according to France's national statistics agency.
Although there was a slight rise in Islamophobia after the "Charlie Hebdo" attacks in January, Blakely suggests that the Hollande government is actually trying to avoid encouraging such bias.
"President Hollande recognizes that branding and attacking the entire Muslim community will only serve to create more turmoil in France," says Blakely, "and would give the terrorists precisely what they are hoping to achieve. I also think the general French public – apart from the extreme rightists represented by the National Front Party – will take into account the fact that the victims of this latest attack represented around 20 religious, racial, and ethnic categories."
Mohammed, the immigrant from Nigeria, said that Muslims already felt unsafe and ill at ease in France. The recent Paris killings, they hope, would not exacerbate those feelings.