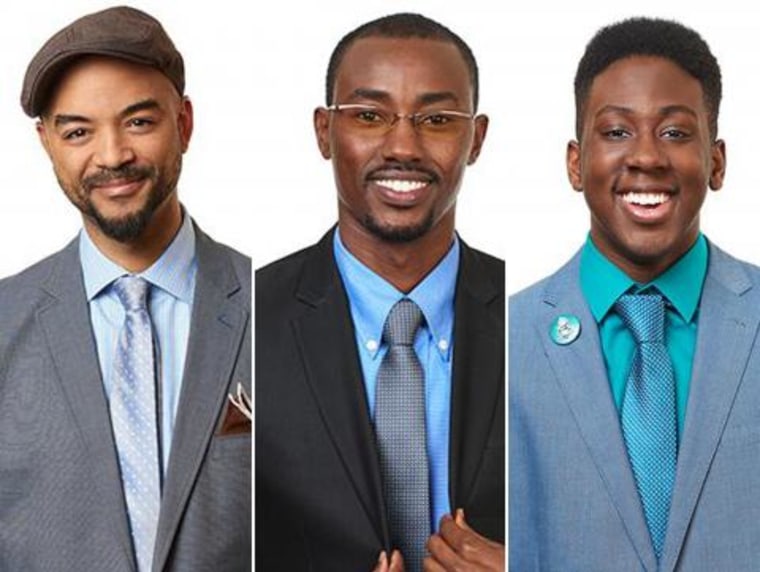 The Black Male Achievement Fellows of 2016 are all about embracing their commitments and legacy through social change. As entrepreneurs of Echoing Green, a global non-profit, they are striving to improve the lives for people of color in various forms. The organization looks for pioneering leaders and innovators and gives them access to funds, grants, and strategic support.
The fellows were selected based on their drive and determination to change the status quo. There are 54 Black Male Achievement Fellows. Here's a look at what some of them are doing to make the world a better place.
---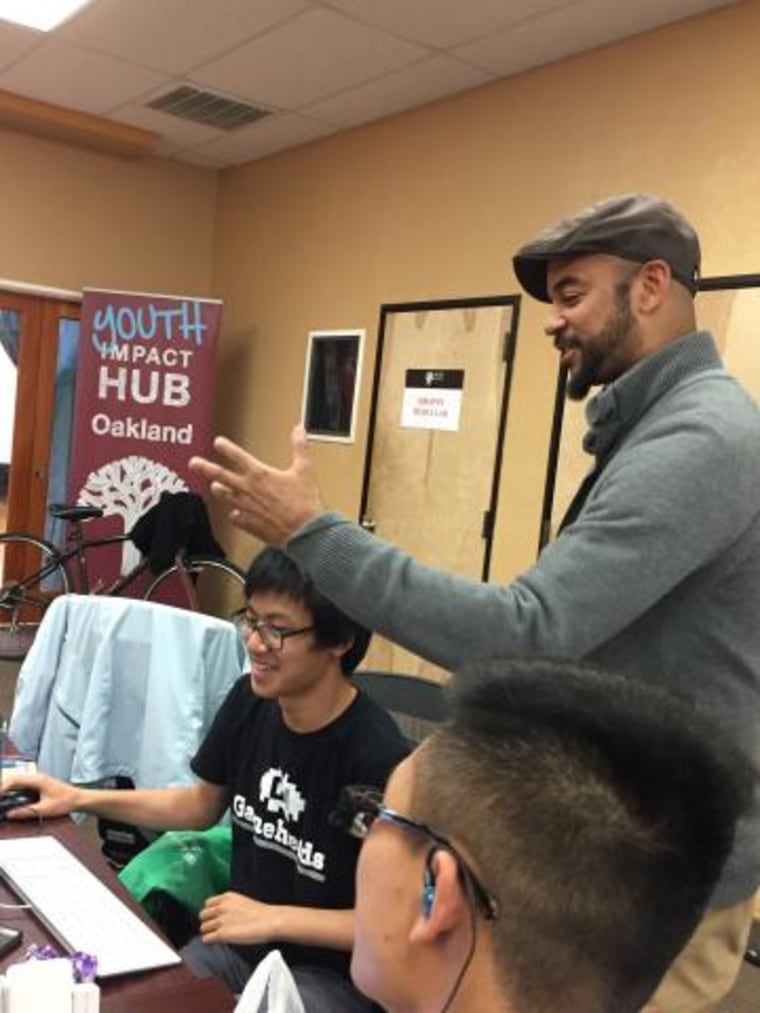 Born and raised in San Francisco, Damon Packwood earned his degree in Multimedia Technology and started his career as a tech writer. As his interest grew for video game journalism, he became aware of the lack of diversity in the industry. That's when he decided to teach web design to students of color.
"When I first started teaching, I came to realize I wasn't teaching technology in a way that was exciting to students," Packwood said. Most of them were not even paying attention. Instead, they were playing video games.
"When I saw the students playing games, I started to teach game design and when I did that, their retention went over the roof and engagement was close to 100%," Packwood said. The native San Franciscan conducted research on how students engage in technology and learned that music, social media, and video games were the three biggest components.
"Interactivity is the language of our generation, similar to how hip-hop and rap was mine, and for my parents, it was jazz and blues. So video games is their culture."
Gameheads was created for students from ages 16-24 to learn about video game design and development. Through the one-year program, they learn how to create, code, and design computer games. They also build skills in a variety of forms such as visual art, creative writing, programming, and animation. "This is an actual class every Saturday for six hours and my team starts by teaching the theory of video games, its history, and an introduction to the different approaches," Packwood said. The program is free and Packwood and his team select students who demonstrate passion for science, tech, engineering, art and math.
The games are all developed and played on Mac computers. "During the week, we are always conversing where I provide articles for them to read and teach them about trends in the video game industry," said Packwood.
He encourages his students to focus on their confidence, work ethic, family values, community and cultural identity. It also gives them the opportunity to share something personal. "I always tell them that the creative ideas you have and things you know more than anybody else are the things that are personal to you."
RELATED: Empowering Black Lives, One Step at a Time
One of his students created a game that shares his experience with grief, where two people in the game play through a shared dream and try to overcome the loss of a friend who passed away. Another student is working on a game that relates to his experience coming from Mexico to the U.S.
Packwood and his team use Unity, a software game engine to teach the students and HTML. "Our students think like tech entrepreneurs, they don't think of themselves as tech workers, which is what is unique about this program," Packwood said.
"Interactivity is the language of our generation, similar to how hip-hop and rap was mine, and for my parents, it was jazz and blues. So video games is their culture," said Packwood. "Gameheads has a family environment so we want students who can bring something of value to the community."
---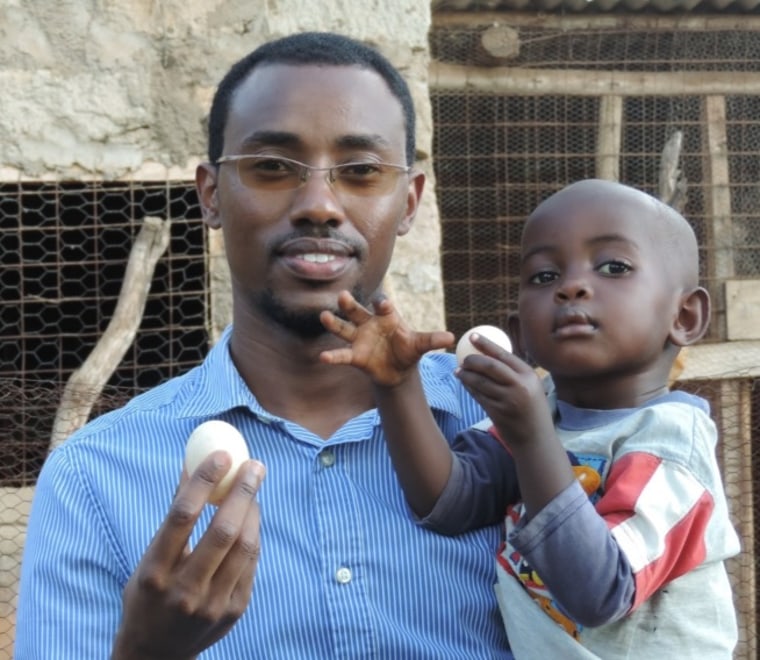 Matt Dickson, Eggpreneur Initiative
Matt Dickson always wanted to give back to his community in his native country, Kenya. The poverty crisis, child malnutrition, and lack of employment opportunities for women, left him determined to find a sustainable solution.
He started Eggpreneur, a social organization in remote Kenyan communities that build sustainable egg farming ventures.
"My goal in this long-term project is to equip families in rural Kenya to solve their own problems using social and entrepreneurial models," said Dickson. By introducing eggs to the Kenyan market, he believes he is improving children's health and engaging community practices.
"Eggs can solve a lot of social problems in the community," explained Dickson. Eggs symbolize the beginning of entrepreneurship and sustainability and as a result, it's the start of something new that can offer protein and vitamins to baby growth.
Eggpreneur has a team of mentors who train Kenyan women over the course of a month, twice a week to grow and develop eggs. Once training is completed, they are given a practicum to gain hands-on experience to feed the chicks and pullets.
"My goal in this long-term project is to equip families in rural Kenya to solve their own problems using social and entrepreneurial models."
"We, as Eggpreneurs, get the chicks from one of the biggest hatcheries supply in Kenya and when we get them, we raise them for six months and when they are ready to lay eggs, that's when they get distributed to the mothers," Dickson said. "By starting this, I see a lot of growth and acceptability in the community."
During training, mentors teach the mothers how to properly feed and raise chickens and manage their household budgets. They also give tips on providing healthy lifestyles to the mothers for their children's health and lessons on biosecurity measures. "Most of the women do not have a bank account so they have to know how to control and measure their budget once they start earning income," Dickson said. They are paid by production and are not allowed to sell the eggs to people or markets.
RELATED: Zoe Wong Wants to Reduce Food Waste with 'Cerplus'
The mothers are given 150 pullets to raise and each day they are raised and collected, the mothers are given two percent of the eggs for their home consumption. For the rest, they bring them to the Eggpreneur Center. That's where they get packaged and cleaned for distribution to local markets and a restaurant known to its community. The mothers have a guaranteed market. "One of the biggest challenges for small scale farmers in Kenya is the access to market, but with Eggpreneur we bring that market and make it come to life," Dickson said.
Dickson said there are a lot of problems in the world today, one of them being poverty. "Why should Americans or Canadians care about this? Well, this project is a homegrown idea. By doing this, we are reducing anarchy, terrorism, and refugees."
"My passion and drive is to see change and to see Africa growing and solving its own problems," said Dickson. "I want to build opportunities for people, see sustainability, and end third world poverty."
---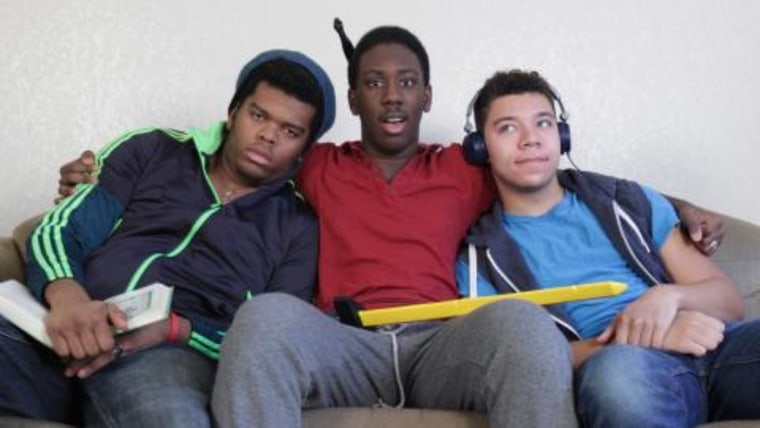 Tony Weaver Jr., Weird Enough Productions
Tony Weaver Jr. started Weird Enough Productions because he wanted to see more positive media representations for people of color. His team produces multimedia content and teaches media literacy to different communities.
"We are targeting minority groups who look at the media and don't see themselves represented and those who are afraid to be themselves because they don't want to be judged," the Atlanta native said. "Being weird is a good thing. It fights racism and moves us away from discriminatory images the media creates for us."
He started the company while he was a college student with his colleagues who felt the need to attack stereotypical portrayals of minority groups. Shortly after the Michael Brown shooting, Weaver believes the media portrayed negative images of Brown, indicating he was a thug, and that's when he decided to do something to counteract that negativity.
"Being weird is a good thing. It fights racism and moves us away from discriminatory images the media creates for us."
Weaver said negative portrayals of certain groups are always going to exist, but if a community comes together, they can change that negativity into something positive and meaningful. As the company grows, Weaver and his team hope to extend his reach to communities other than Atlanta.
"Right now, we are focusing on making a strong positive impact for the Atlanta area because we are headquartered there," Weaver said. Recent projects the team worked on include topics on police brutality and homophobia.
"Purple Pants," is one of them, a story about an African American male who likes the color purple and finds a pair of purple pants in a store. But the pair is for women. He buys them anyways because he feels pants should not have a label, but experiences homophobia as he walks around wearing them. Another project is called "Shades and Hues: The 21st Century Black Experience." The film series examines institutionalized racism encountered by African Americans.
RELATED: Zoe Wong Wants to Reduce Food Waste with 'Cerplus'
All films are posted on YouTube. The company has a diverse group of talent that contribute in creating the digital content. They also reach out to public, private schools, and community centers and host seminars that teach students about media literacy. "We are taking control of our narrative by being in front of the camera, behind the camera, and behind the desk," Weaver said. "We are not waiting for people to give us permission, instead we are accepting the stories we have to tell that are important and we don't need nobody's permission to tell it."
"Running this company is a moment of personal growth for me," Weaver said. He encourages people to love themselves because it can help other people develop self-love and escape from preconceived notions that tell them what they should or should not be. "We appeal to a mass audience because we manage to make diversity organic just like it is in the real world."