The Black Male Achievement Fellowship is an innovative opportunity for dedicated and empowering leaders who strive to improve the lives of black males in the United States. The fellowship helps male individuals of color succeed and is one of three distinct programs of Echoing Green.
Fellows of the program are social entrepreneurs who run organizations and companies all across the country and aim to solve the barriers black male populations encounter. Areas of focus include education, family, work initiatives related to fatherhood, community building, leadership development, supportive wage work opportunities, college preparatory programs, and racial equality.
Cheryl Dorsey, President and CEO of Echoing Green, is an accomplished pioneer in the social entrepreneurship movement. Growing up Baltimore City, Dorsey learned about the value of education from her parents and what it means to go above and beyond in her community.
"Working to bridge different communities – with similar aspirations but very different opportunities – is what keeps me motivated to make our world a better place," the president proudly declared.
Throughout her professional journey, Dorsey attended medical school and became a pediatrician, working with children from disadvantaged communities. She served as a White House Fellow in the Clinton administration, supported her work on a pay equity initiative for women, and in part, received numerous awards for her commitment to public service.
"What motivates me the most are the fellows who have diverse experiences and come from all corners of the globe. These individuals are smart, dedicated, passionate, and ready to risk it all to impact the world in a positive way," said Dorsey. "As a community, we must keep interrogating ourselves and looking critically at our society if we want to live in a just society for today, tomorrow, and in the future."
History shows that even problems that are solved can reemerge decades later. What others see as trouble and decay, the fellows see value and promise.
Below are the 2015 Black Male Achievement Fellows:
Collette Flanagan, Mothers Against Police Brutality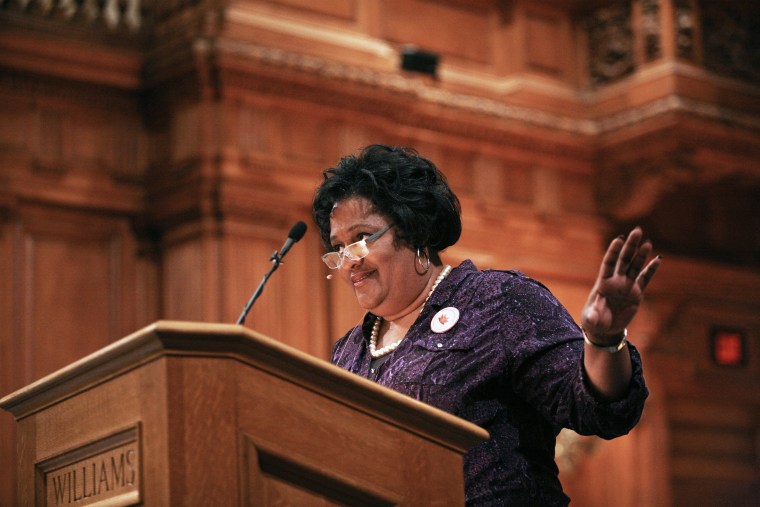 Collette Flanagan founded a multicultural and passionate network of mothers, as a result of her son Clinton Allen's tragedy by a Dallas police officer in March 2013.
Mothers Against Police Brutality seeks to put an end to the killing of unarmed black men by law enforcement agencies, support families who have lost loved ones to police violence, and restore trust between the police and the community.
"Policies and procedures in our law on deadly force need to be clearly defined," said Flanagan. She shares the idea that the organization plans to go into all police departments across the nation and ensure that training is effectively exercised and political leaders are doing what they can to protect all citizens.
"When you meet mother after mother who has the same story of being disfranchised from their son, that's how you know there needs to be a change in systematic racism and murder against black boys," said Flanagan.
---
Oluwatoyin Ayanfodun, Tomorrow's Leaders NYC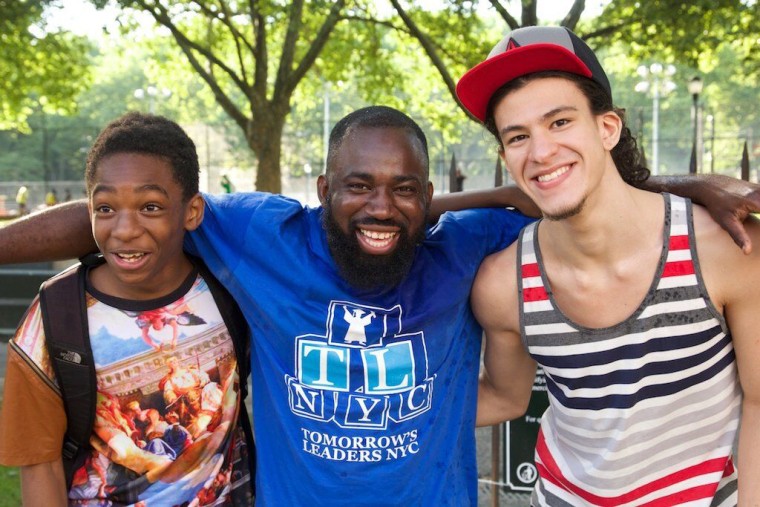 Tomorrow's Leaders NYC reaches out to over age middle school students with support services and training that is essential for leadership personality, interpersonal communication, and critical thinking. Fostering academic, social, and emotional support, establishing a culture of coming together, improving skills in reading and math, and building confidence among the students through community service are key elements the organization aims to strengthen.
"Most of the students we work with come from broken homes and many schools lack the resources they need to benefit these students," said Oluwatoyin Ayanfodun, Founder of TLNYC.
As a result of previous school failures, many students feel hopeless, but the organization helps to restore their unity with the teachers and schools.
When the organization reaches out to schools, they strive to work closely with the Department of Education and other agencies and consequently identify what schools have the highest amount of over-aged students. Once identified, partnerships are then made to ensure students are given the best quality of care and education.
Ayanfodun believes the primary reason why most students get left back is because most of them are raised by a single parent. In addition, they are not presented with proper services and support that meet their needs.
---
James Monteiro, Prison Initiative Bridge Program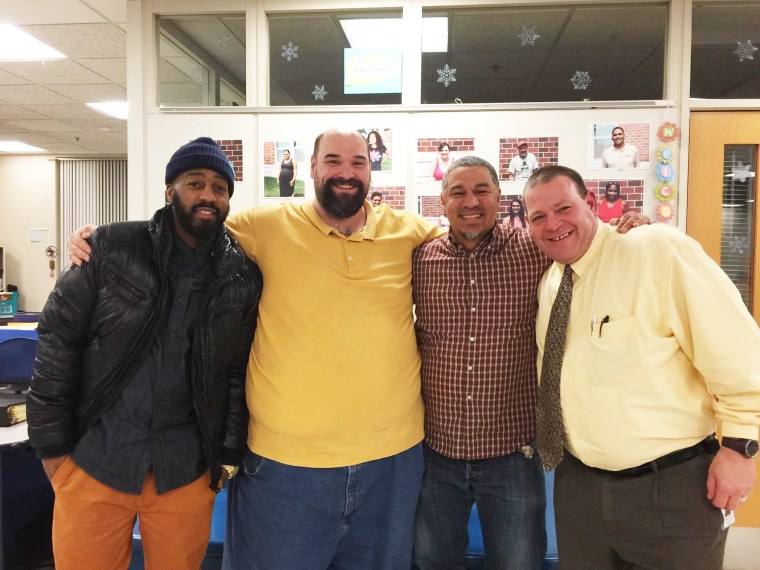 James Monteiro, founder and director of the Prison Initiative Bridge Program, is a fellow who desires to improve the graduation rate in secondary education among individuals who are incarcerated. Prior to release, the program offers a six-month program that helps the learners earn their bachelor's degree.
By creating degree pathways and partnerships that are embedded within support systems, individuals are given the opportunity to enhance their learning career by gaining employment as taxpayers and creating a positive influence for their communities.
To solve the problem with the number of black males incarcerated, Monteiro believes society needs to heal the previous generation because they are the ones who impact the youth today. "When brothers and sisters who are educated get released, they automatically take responsibility not only for themselves and for their children, but also for the community they live in," said Monteiro.
One of the key components Monteiro thinks that can put an end to black male imprisonment is education. "I believe education gives people the ability to transform and change lives. We need to give people opportunity and access," said Monteiro.
---
Nedra Ginwright & Carvell Wallace, Flourish Agenda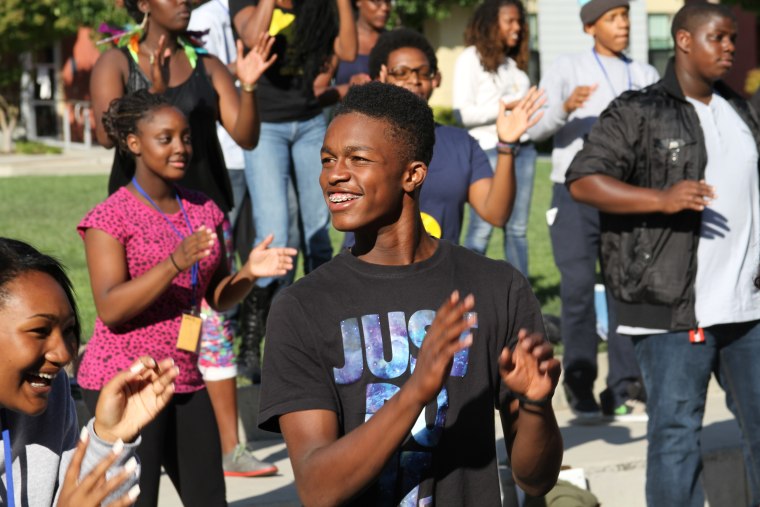 Flourish Agenda reaches out to black youth in schools and community organizations to help overcome racial trauma and provide tools that are necessary for success. The social enterprise is comprised of program designers, technology experts, educators, activists, and program specialists.
When children of color experience the tools that the organization offers such as healing, social and emotional learning, and self-discipline, they will be able to gain a sense of belonging and create a positive impact in their neighborhoods.
Serving as Chief Flourish Officer of the enterprise, Nedra Ginwright has spent twenty-five years of her life educating and working closely with the urban community. She knows the effects racism has on the spiritual, emotional, and social health of children. "The organization seeks to give opportunities to young African Americans for individual change and community change. We want to create pathways for young people to flourish," said Ginwright.
Carvell Wallace, Flourish Co-Founder, strives to foster the social development for young children by giving them access to technology programs, one of them which include Vibosity, a mobile application that allows kids to assess their own personal, social, and emotional growth.
---
Jonathan Johnson, Rooted School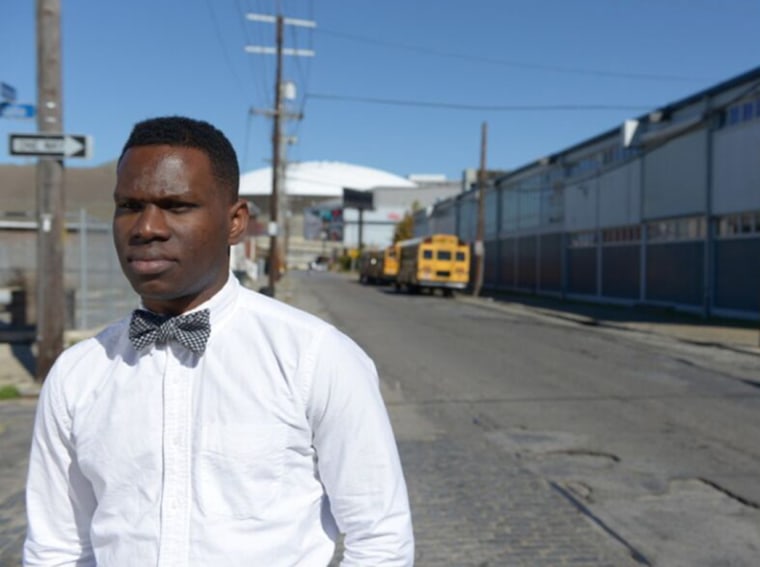 Rooted School Founder and Chief Executive Officer Jonathan Johnson has such a profound passion for helping students prepare for college. He delivers an educational experience for young learners that close the gap between what schools teach and the skills needed for future jobs.
Johnson tells the story of a fellow eighth-grade student of his, Ricky Summers, who was murdered. After witnessing and hearing about the murder, Johnson became inspired to launch a school of his own where students can grow professionally, mentally, and emotionally. "Education enables our country to fulfill its promise to citizens that need it the most," Johnson said.
Rooted School is an independent state-owned charter organization. "The school is working to expand their network in New Orleans and beyond to help prepare students for their most rigorous career options that will lead to financial freedom," said Johnson. As a college preparatory institution, Johnson reaches out to companies that are local to design curriculum and provide entry level job opportunities for students when they graduate from high school.
To learn more about other 2015 Black Male Achievement Fellows, click here.