Jason Scott Jones said he loved Spiderman and emulated him growing up. The superhero he admired was white, but Jones never questioned what was missing as a kid.
"I didn't realize that I wasn't seeing superheroes who looked like me, and it didn't bother me at the time," Jones told NBC News, "until I got to Milestone Media and learned that there was a whole community of black kids into comics, just like me. Besides black characters, there were also black illustrators, writers, editors and colorists behind the scenes who created my favorite comics that I had no idea existed."
Jones, an illustrator and writer who previously worked at DC Comics, had to overcome barriers during a time when publishers believed that comics featuring black characters wouldn't sell. DC and Marvel Comics are finally breaking that stigma — and the proof is in the numbers.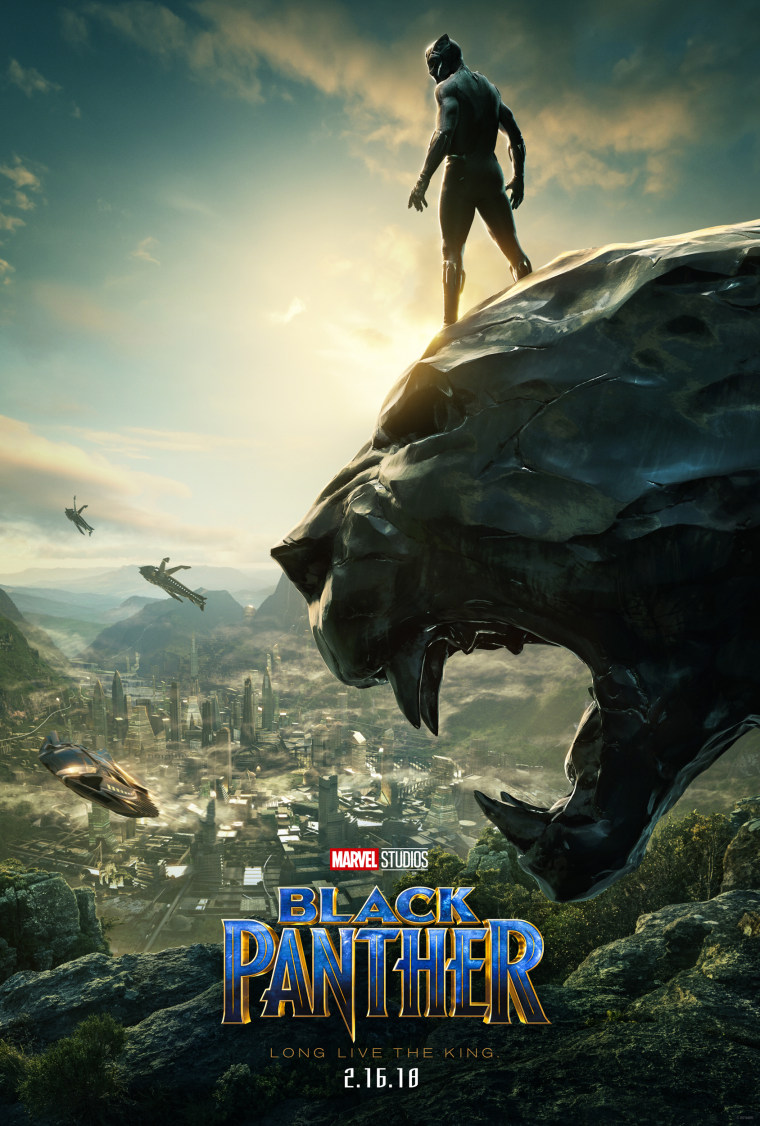 With the highly-anticipated "Black Panther" movie already breaking pre-sale records and expected to shatter box office records, some say movie producers will definitely be in a hurry to recruit talented people of color.
"Have your resumes ready because after this Friday, job openings for diverse creators will be opening everywhere," Karama Horne joked during an NBC Universal Black Employee Network panel discussion Tuesday evening. Horne is a self-proclaimed "Black Nerd" for comics, anime, movies and tech.
According to a 2016 analysis by author and self-proclaimed comic book historian Tim Hanley, only 6 percent of credits at Marvel comics were black, while 70.1 percent of credits were white. The proportions are roughly the same at DC Comics and Image Comics, publisher of "The Walking Dead" and "Witchblade".
The superhero Black Panther was created by writer/editor Stan Lee and writer/artist Jack Kirby. There were only two white main characters in the film: Klaw and Everett.
"This angered people," said Micheline Hess, creator and author of "Malice in Ovenland." "But they don't realize that that it's been like that for us our entire lives."
Hess said she and other comic fanatics did not have black superheroes to look up to when they were growing up because the only time comics included black characters were when they were depicted as villains.
"There is no problem with the villain being black, for example Killmonger in "Black Panther," but they can't only be the villain," said Shawn Martinbrough, a critically-acclaimed creator and artist who worked on projects including "Black Panther" and "Captain America."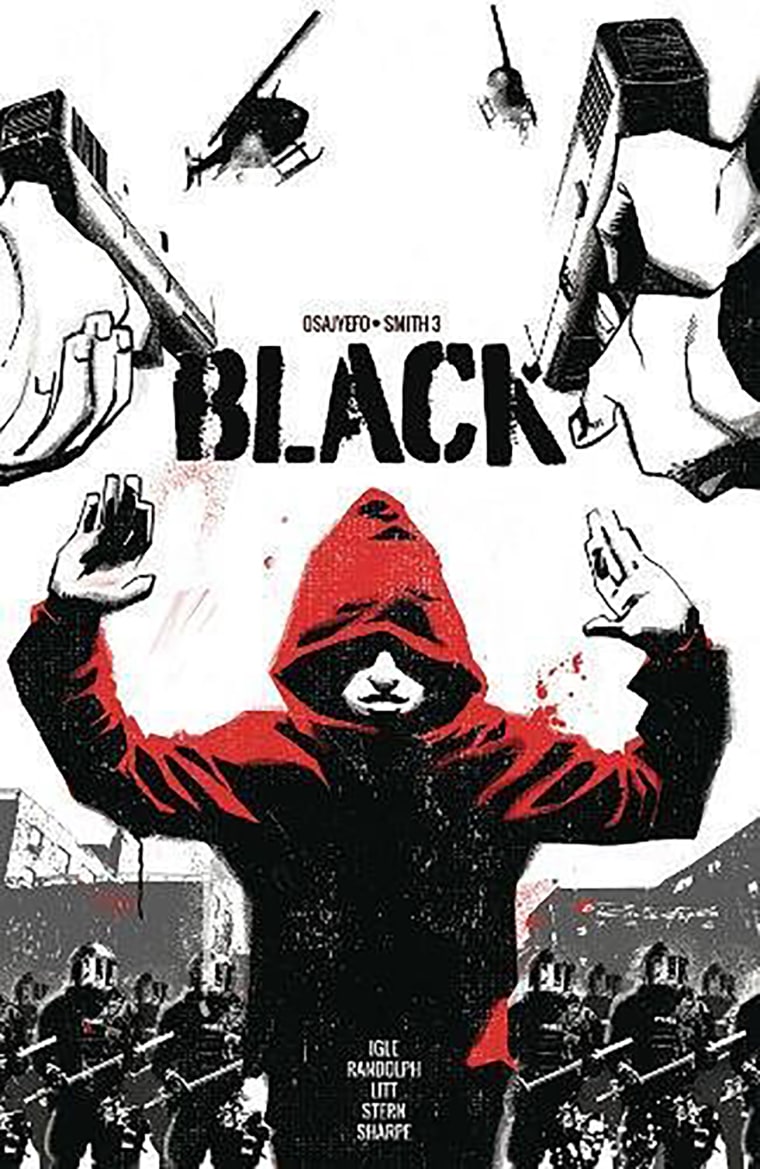 Kwanza Osajyefo, creator and author of the comic book "Black", explained to NBC News that it is important in media to carry all blackness and show diversity of political opinion by setting up an antagonist.
Jones echoed this sentiment.
"Villains have ideals too, but it's the full picture of humanity we have to show. It includes the facet of who we are [imperfect] as human beings," he said.
Khary Randolph, a renown black comic book artist and cover illustrator of "Black," said that several people are involved in the multi-step process of creating a comic character. In some situations, the race of the character is pre-determined by the writers and editors, but other times, it is completely up to the illustrator to visualize what the character will look like, as long as it stays within description guidelines and matches the script.
"I take this opportunity to challenge writers and editors — by giving them a race or physical trait they weren't expecting," said Randolph. "We've been socially conditioned to illustrate characters as white, simply by default. We have to unlearn this."
We've been socially conditioned to illustrate characters as white, simply by default. We have to unlearn this." - Khary Randolph
Since creators in the comic industry are not always people of color, readers may find it controversial when non-ethnic writers and illustrators create ethnic characters.
Martinbrough believes cultural awareness is important when it comes to comic writing.
"If a white guy wants to tell a story about a black character, I applaud them," he said. "The audience's response will tell it all if someone messes up."
Osaiyefo agreed.
"Do your research as a writer and the ethnicity of the writer or illustrator matters less if you've done the work, because it will reflect in your characters," he said. "However, don't just throw in black characters to create inclusion, that's painting by numbers. Do it when you're ready."
With social media and the explosive growth of digital platforms, some comic artists claim that it's easier than ever to gain exposure and capture an audience through one's work. "Movement to digital is a good thing for comics because one can showcase his or her work and receive immediate feedback," Jamal Igle, creator of "Molly Danger" and interior illustrator of "Black," told NBC News.
Igle explained that comics outside of mainstream DC and Marvel often have a hard time reaching mainstream audiences.
"If 'Black Panther' didn't have Marvel as a resource attached to it, it wouldn't have been this big," Igle said. "'Black Panther's' success is a good thing for all diverse comic artists. It was a defining moment because it acted like a gateway drug for viewers. With the large platform they had for the movie, Hollywood now wants more of this. They will dig deeper and snatch up properties."
...Don't just throw in black characters to create inclusion, that's painting by numbers. Do it when you're ready." - Kwanza Osajyefo
Although there are a growing number of black artists and illustrators, Martinbrough said there is still a need to promote more black writers and editors.
"This is important because they make a lot of the decisions and with their perspective, they can figure out what's more authentic," Martinbrough said.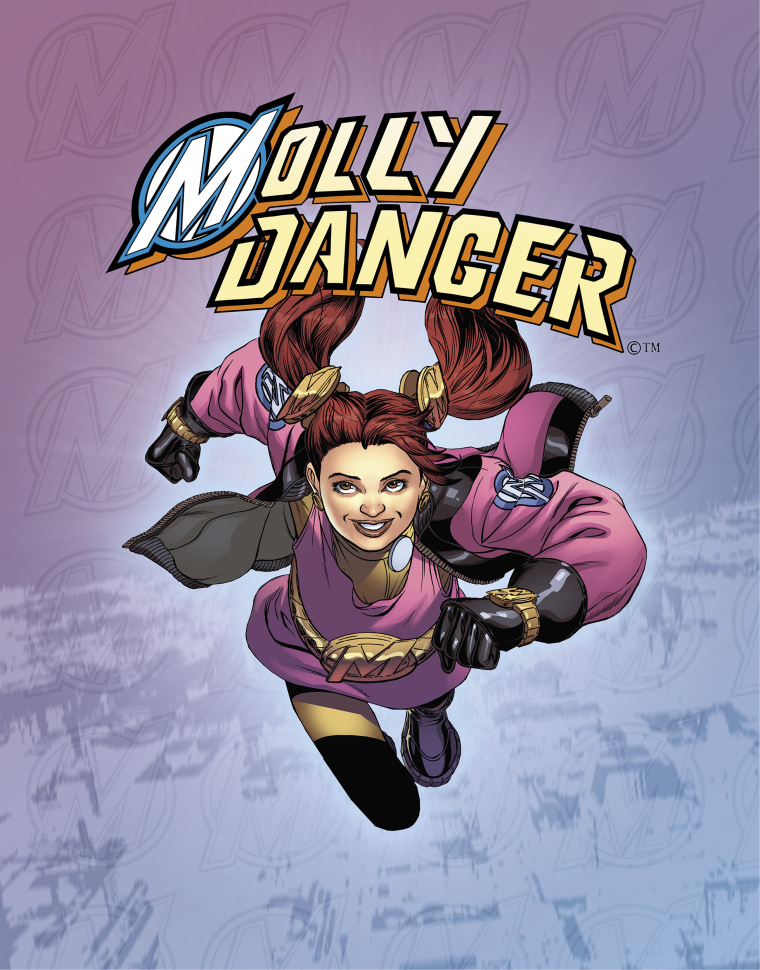 Hess said the comic industry also needs to work on improving gender, LGBTQ and minority racial diversity.
"There are very few women in a male-dominated space. There's a lot of progress that can still be made."