Jesse J. Holland, author of "The Black Panther: Who Is The Black Panther?," has a lot in common with the titular meta-human of the Marvel Comics universe he chronicled in the book.
Like T'Challa Udaku, the character who rules the futuristic African nation of Wakanda and also fights evil villains as a superhero, the Holly Springs, Mississippi, native does double duty as a journalist for an international newswire service.
Based on the 2005 comic run by Reginald Hudlin and John Romita Jr., Holland's take on the story is a richly layered, fleshed out prose adaptation of the story of warrior king T'Challa a.k.a. Black Panther, who finds himself in a battle against an army led by the man who killed his father.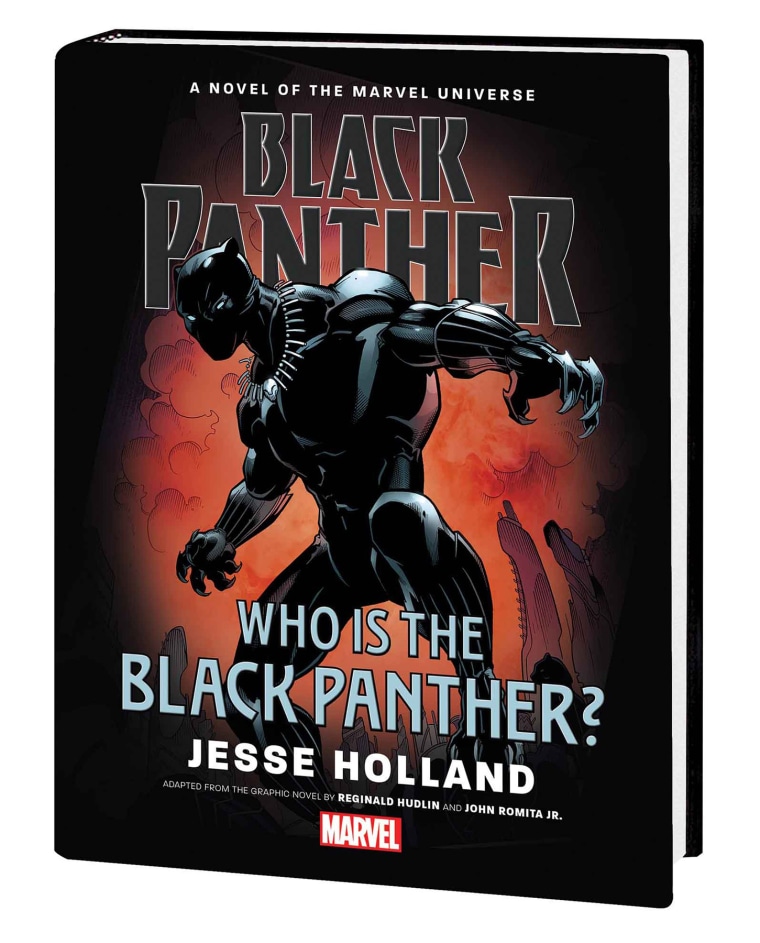 The author's hardcover page-turner offers readers a more in-depth view of the narrative, which hits the big screen Feb.16 by way of the Ryan Coogler-helmed star-studded spectacle starring Chadwick Boseman, Michael B. Jordan, Danai Gurira, Angela Bassett and Academy Award winners Luptio Nyong'o and Forest Whitaker.
"The Black Panther: Who Is The Black Panther?" goes a little further than what is traditionally known as a "novelization" — in which a writer is commissioned in tandem with the film production company to expand on a script in more of a literary form. Holland relied heavily on Hudlin's source material but brought more of his flair to form. He revealed his manuscript, which took six months to complete, was 90,000 words.
"I had to do more research on real African traditions, real African words," he explained. "The most of the history is already laid out there in the comic books. You just have to put it all together into one coherent story."
"Being a Black Panther fan, I didn't have to do much research," he added. "I just had to re-read the stuff I already had. Having been a fan of the character gave me a leg up … No one had to explain [anything] to me, because I already knew them."
Before tackling the history-making masked crusader as a subject, the married father of two penned the much heralded tomes "Black Men Built The Capitol: Discovering African American History In and Around Washington, D.C." and "The Invisibles: The Untold Story of African American Slavery Inside The White House."
The latter title led him to the gig that would ultimately be a dream project, a book in the Star Wars franchise.
"It's just one of those amazing things that happens," Holland said, explaining how an editor at Lucas Films reached out to him after reading "The Invisibles."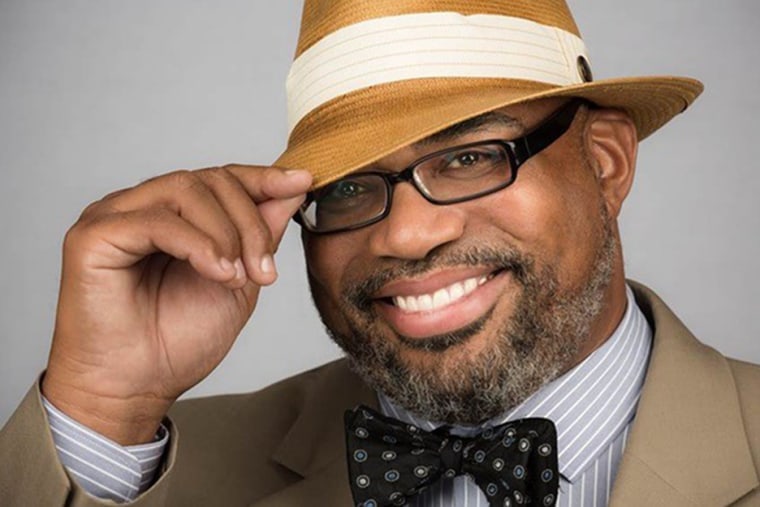 "She called me and said, 'Well, I know you have an interest in history. We have this new character in a 'Star Wars' movie called Finn, and we need someone to write a history for him. So, I got the commission to write a book called 'Star Wars: A Force Awakens, Finn's Story,'" Holland said. "The book details the first Star Wars movie with Finn in it, from his point of view and gives a little information about his background."
He had a similar stroke of good fortune with Marvel pertaining to "Black Panther." And it helped that Holland was an avid comic fan since childhood.
With knowledge of his background in history, an editor at Marvel reached out to Holland and offered him the job to write "The Black Panther: Who Is The Black Panther?" — which he readily accepted.
Before being thrust into the outer dimensions of science fiction fare, the scribe toiled as a White House, Supreme Court and Congressional reporter for the Associated Press since 1994. He currently works for the newswire service reporting on race and ethnicity.
His mother's profession as an English teacher inspired his career path.
"I think I got the writing bug from her, because I started working at my town newspaper, 'The South Reporter' in Holly Springs, Mississippi, covering my high school," he shared. "When I went to school at the University of Mississippi, I went ahead and majored in journalism and English, and I've been working as a journalist ever since."
An alumni of Baltimore's Goucher College, Holland received a master of fine arts degree in creative nonfiction. His dual roles as a sci-fi writer and a hard-issue journalist may not be one and the same, but they are not mutually exclusive. He said one does inform the other.
"One of the things that I have learned throughout this process is that the world has such rich stories that haven't been told yet," he said. "One of the things that writing these books does for me is it reminds me when I go to work every day that what we do as journalists is that we tell stories. We bring the hidden to light. Just like the "Black Panther" movie and this novel does, they're bringing the character to light that some people knew about, and some people appreciated, but now through this novel and the movie, the entire world gets to know about it."
"It just reminds me of how important journalism is in bringing stories to people who may not know about it," he added. "So, it just reminds me of how important our jobs are and how lucky we are as journalists to be able to do it."