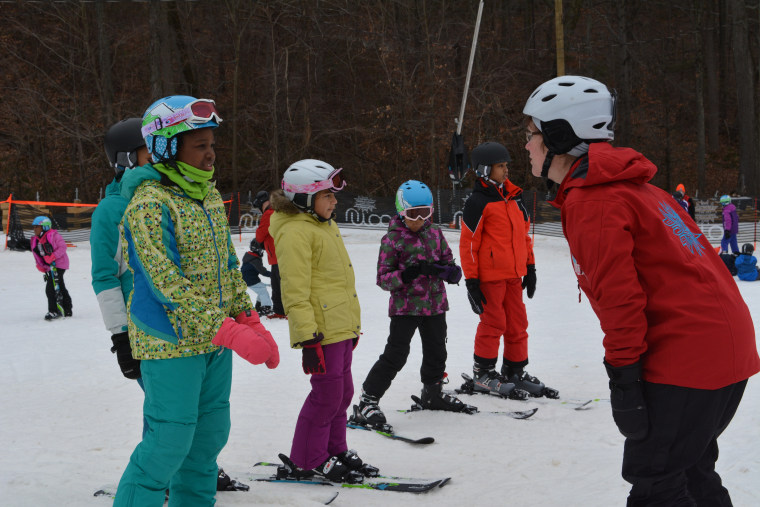 For the past seven years, Schone Malliet has been on a mission to help children of color engage and compete in winter sports.
Born and raised in the projects in the Bronx, New York, Malliet was not introduced to skiing until he was an adult. "I was in the Marine Corps, as a pilot, when I happened to be introduced with another squadron mate in Park City, [Utah]," Malliet shared.
In 2010, Schone Malliet co-founded the National Winter Sports Education Foundation (NWSEF) to help improve the life, health and fitness of youth through winter activity. Their goal is to get 100,000 children involved in winter sports.
Related: OpEd: Does the Revolution Begin with a Free Black Child?
Though his first experience on skis was not favorable as he didn't have the proper equipment, he stayed in the sport after being introduced to The 4 Seasons West Ski Club, which is part of the largest organized ski organization in North America, the National Brotherhood of Skiers. He joined the club while he was living in Los Angeles.
Though the stereotype is that there are not many African Americans involved in skiing, "Interesting enough [the National Brotherhood of Skiers] is African American. Because of the social nature of it, I stayed with the sport and also got involved in coaching those athletes or young kids who wanted to compete," said Malliet.
Since then, Malliet and the NWSEF has helped a number of organizations across the country build programming that allows urban children in under resourced areas to become involved in skiing, snowboarding, and more at little or no cost. While building these partnerships, Malliet and his team were presented with an opportunity to renovate an abandoned ski center and open their own training facility. After intense fundraising and restoration of the space, the team was able to complete the renovation of Hidden Valley, which is now the National Winter Activity Center in Vernon, New Jersey.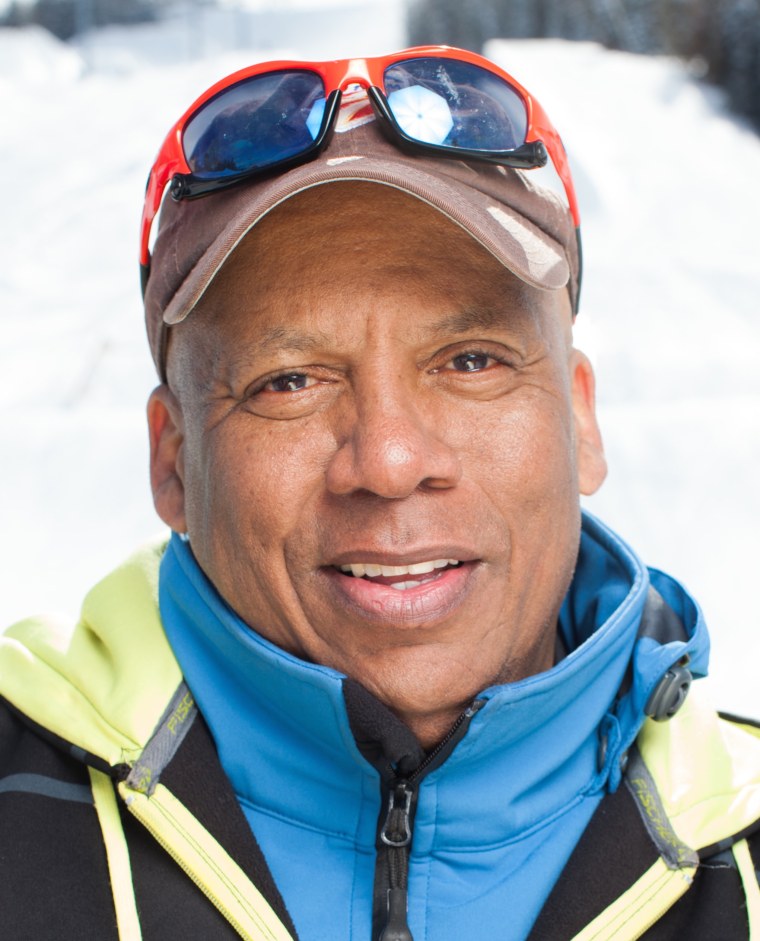 "Most of this came out of our involvement in competitive winter sports in the US. We had the intention of not only giving youth the opportunity to [improve] their health, but to also pursue the sport and be fans of it," Malliet said. Over the past two years, the center has helped over 1,000 students get involved at no cost, and wants to expand to serving 7,000 students per year.
"We expect 85 percent of the kids continue from year to year," Malliet said. "We've seen extraordinary progress where kids have gone from 'never ever' [participating in winter sports] to being confident and coming back to master those skills."
Related: Defying Black Stereotypes on Bravo's New Reality Show, 'Apres Ski'
Once students learn the skills necessary to participate, they are also given an opportunity to compete. "We give every participant the chance to see how good they are and whether they want to compete recreationally for fun, in schools or even in an organized league," Malliet shared.
The NWAC is looking to take this model across the country and continue to work with students that may lack the resources, but are able to learn, get fit and have fun.
All equipment, instruction and healthy meals are provided to the students at no cost. Though not easy to raise the $20 million that the NWSEF has so far, everyone involved is passionate about increasing the awareness and access to winter sports.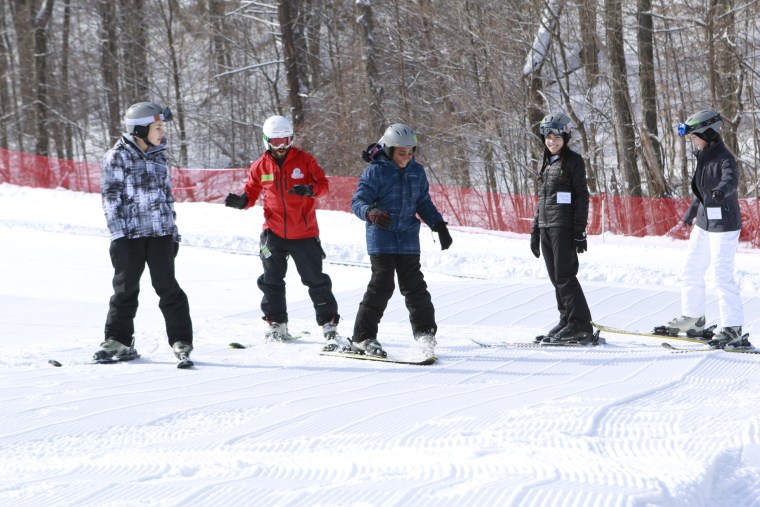 "The key is, the NWAC is a movement. We have the passion of all of the stakeholders to ensure that not only can we make it run, but make it sustainable." Malliet said. "We all internalize and enjoy being a part of its growth."
Malliet gets inspiration from the youth they serve. Under the their flagship program "Elev8" they teach winter sports but also leadership skills that students can apply at any level.
"As a product of the South Bronx I haven't been able to get this far without people being supportive and engaging me. When you give [children] the opportunity to try new things, you remove boundaries from them."