Omarosa Manigault, former Clinton staffer-turned reality TV star-turned Donald Trump campaign surrogate, is now the new Director of African American Outreach for the GOP presidential nominee.
"I am the director of African American outreach for Donald Trump. I am proud to serve in that role. It happened this week. It's really an extension of the work that the Coalition has already been doing. I'm very happy to take up that cause for Donald Trump," Manigault said on the first day of the Republican National Convention during an interview with MSNBC's Craig Melvin on Monday.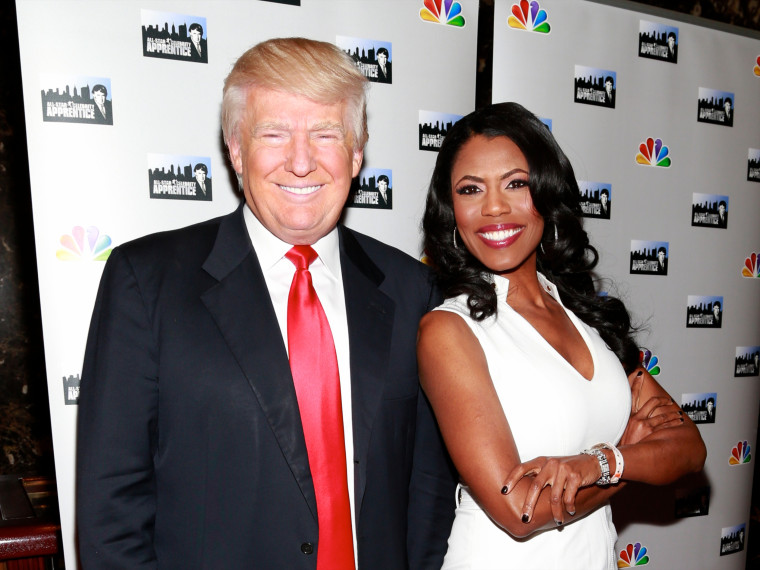 There has been no official announcement by the Trump campaign. Maingault did not respond to an e-mail and in-person attempt by NBC BLK to speak with her on the appointment.
RELATED: 21-Year-Old Leah LeVell is RNC's Newest African American Hire
For the past six months, Manigault has served as a board member on the National Diversity Coalition for Trump headed Bruce LeVell, an African American businessman based in Georgia.
Black Republicans hailed the move as the right choice.
"I've only had an opportunity to talk to her a few times but I am very pleased. I think she's done a good job," Dr. Ben Carson told NBCBLK as he departed an event in downtown Cleveland featuring his wife Candy.
"Omarosa has always been the director. She's the most high profile. She has made the sacrifice. Her character and integrity have been assassinated by media — especially Black media," prominent African American Republican and media owner Armstrong Williams told NBCBLK on July 19.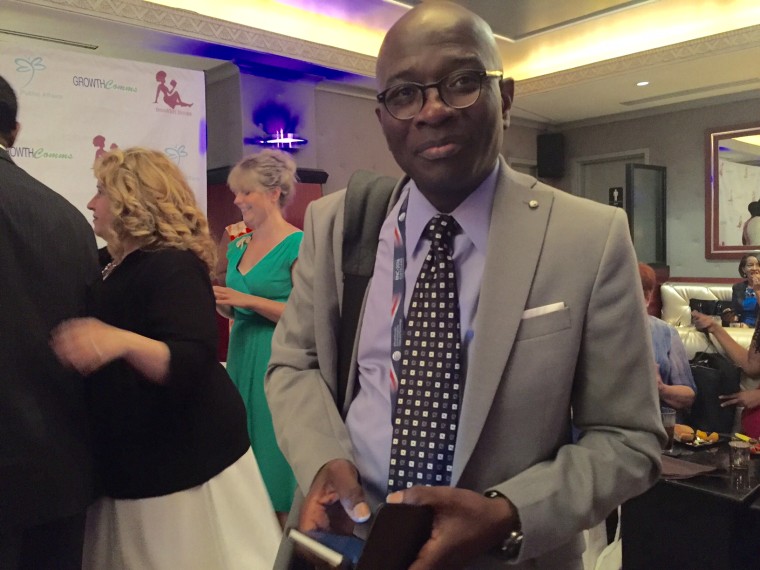 "She's known Donald Trump since the days of The Apprentice and he was very supportive of her after the show when she had some very difficult moments he has been a mentor and a hero to her," Williams continued. "We should be ecstatic that someone like Omarosa is in that position. That level of trust and access and to be in someone's ear — that is power."
Manigault has a tough job ahead.
A recent survey showed Donald Trump polling at zero with African American voters in Ohio and Pennsylvania — two key swing states he needs to win on November 8. Hillary Clinton won the support of African American voters overwhelmingly over Sen. Bernie Sanders, I-Vermont, during the primary season.
RELATED: Donald Trump Gets 0% Support From Black Voters in Ohio, Pennsylvania
"I think that it's a good idea to have a Black Democrat supporting Donald Trump publicly. If the campaign confirms that she is the new Director of Black Outreach I think she will have a big task ahead of her. She's going to need a lot of help and a lot of support because this role is more political, this role is more strategic and this role is more grassroots," Paris Dennard, an African American Republican told NBCBLK.
Recent voter registration records list Manigault's party affiliation as "undeclared".
Dennard said he hoped the Trump campaign includes Manigault in conversations about policies that impact African Americans.
"The positive thing is that Donald Trump does have a message for the Black community if they can put together something from a policy standpoint — because he has a message — I hope she will be a part of that formulation," Dennard said.