Michael Guynn, a social worker in Los Angeles, would show up at a foster family's home unannounced to make sure that the house was clean and livable and that a child was being fed and going to school.
Kevin Holder, an emergency services clinician, would meet police officers at the jail in Richmond, Virginia, to interview and observe a person picked up and suspected of suffering from a mental health crisis.
And Charla Lauth would sit with a woman who has experienced domestic violence, hold her hand, help her fill out the necessary hospital forms and take her clothing for DNA tests. Then she would give the woman new clothes.
That was before the coronavirus pandemic.
With physical contact limited because of COVID-19, Guynn now calls unannounced and views homes through an iPad. Holder talks to clients by iPad and then questions officers.
It's a social worker's new normal — and it's troubling.
"I don't feel when someone goes through something traumatic a simple phone call is sufficient," said Lauth, who for now may talk to an abused woman by phone.
But these are critical adjustments they say all social workers are facing. What is unique for African Americans, they say, is that black social workers must also deal with stress fueled by the disproportionate impact COVID-19 is having on their community.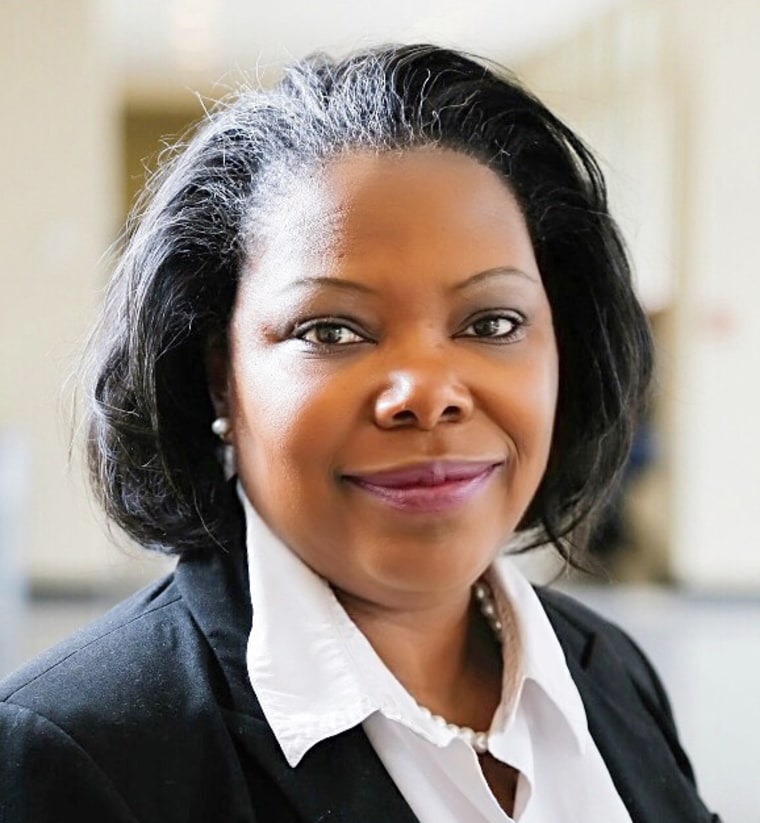 "We are now at high risk while also being the helpers. We can become our clients so quickly," said Dr. Tanya Smith Brice, a national relations co-chair of the National Association of Black Social Workers, or NABSW.
The Centers for Disease Control and Prevention released data that says 30 percent of COVID-19 patients are African American, even though black people make up about 13 percent of the country's population.
For black social workers, racial inequality in health care is a major concern.
"The big issue that black social workers are having to contend with is the devastation happening in our communities," said Brice, who is dean of the College of Professional Studies at Bowie State University in Bowie, Maryland.
"The fact that we can't get tested while we know our communities are the most devastated does not make sense," Brice said. "An important part of our role as black social workers is to be advocates — and in this case to advocate for more testing in our own communities."
Brice said the public generally thinks of social workers only as helpers, case workers, therapists and counselors. But she emphasized that a major focus of the training of any social worker is policy and advocacy.
"We have to put pressure on our local governments to protect our workers and to protect our community," Brice said. "That is done by a number of means — reaching out — which we can't do now, so calling offices of mayors, city councils and the state legislature. We have to galvanize our communities to speak out."
The NABSW is drawing up a policy statement with demands and recommended actions, which will be released around mid-May, she said, adding that one demand will surely be that agencies provide personal protective equipment for every social worker.
Guynn, a veteran social worker and president of the Los Angeles chapter of the NABSW, said: "The L.A. Department of Children and Family Services responded the best they could, but there were some hiccups protecting workers in the field., This virus is scary. We were named essential and had to quickly modify in-person contacts. How do you go out — even with masks and gloves — and maintain 6 feet of distance from someone?"
Guynn said that to help his chapter's social workers cope with stress, he will hold the first "weekly virtual human circle, a healing circle" for black social workers, early next month.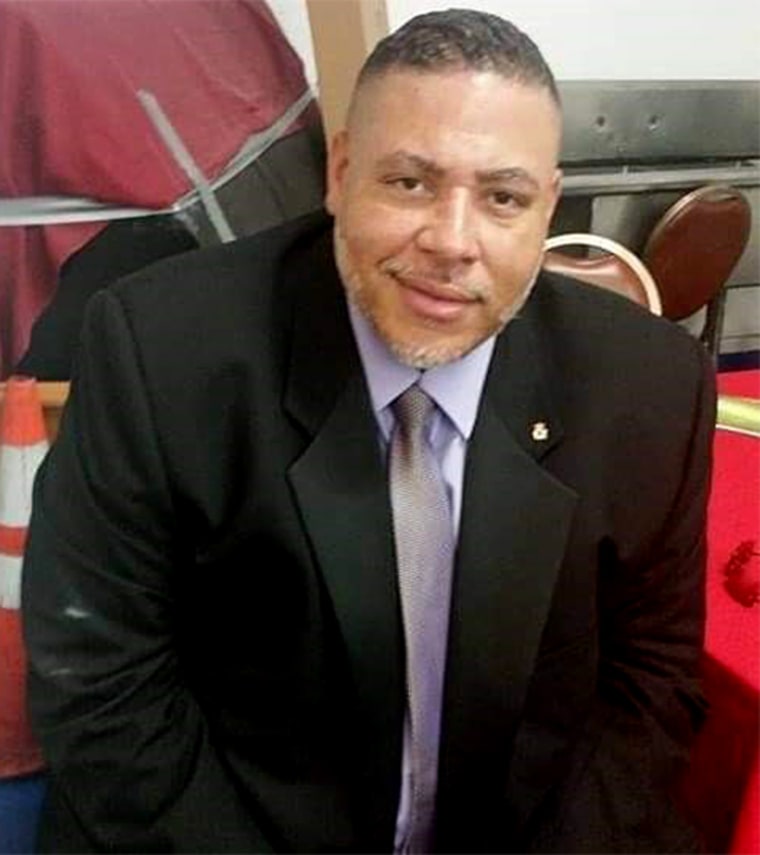 "I want us to come out of this better than when we started, before the pandemic — maybe be stronger and more connected when this is over," Guynn said. "It's frustrating that we have always known and seen the inequities in health services, but then this pandemic comes and suddenly we hear, 'Oh, we have inequities.'"
His peers now generally do their work using iPads, following up with clients virtually instead of making physical visits.
"Tele-counseling at least allows a chance for dialogue," said Guynn, who noted that most of his clients have free, government-issued smartphones.
Holder, also a social worker, finds that most of his clients also own smartphones or have sufficient technology to communicate with him.
"But I would say that while technology is an adequate substitute, it can't replicate face-to-face contact, being in the environment and being able to talk to them to gain perspective from observation, and going back and forth in conversation," said Holder, who also has a private practice as a psychotherapist.
"I work in emergency services for a local mental health service. Our assessments occur at police stations, jails, juvenile detention centers," Holder said. "For the most part, we are still able to do those assessments, but by using tablets and telehealth conferencing. The facility also has the technology, so we can do an assessment.
"Still, there's nothing like full observation, being able to read the nonverbal messages — eyes getting bigger, a person shifting in their seat. My situation is different than what a lot of social workers face. After I conduct that evaluation, then I can turn to the other professional who is in the room with the client and ask other questions."
But Brice of Bowie State University said her clients don't always have access to technology.
"That has a serious impact on our ability to prepare our students to engage in the helping process," said Brice, who also oversees studies taken by undergraduate students who will become social workers. The school has had to find new internships for seniors working at agencies that couldn't switch to telehealth services.
"A major piece of the process was 'how do you end a helping relationship with a client?' We were not prepared for virtual social work. This has not been a seamless process," she said.
No one can say yet what the impact of virtual communication versus physical communication will be on the lives of their clients. Holder worries about people who can't drop by his mental health agency and sit and talk to someone when they are experiencing a mental health crisis. He is sure some of his clients don't have the intellectual ability to navigate virtual communication.
"This will further compound their mental health issues and maybe push them deeper into isolation," he said. "This is not a majority of people, but there are some suffering."
These social workers point out that they are categorized as "essential," even though people don't think of them when they think of medical professionals, especially doctors and nurses on the front line, who they agree deserve all the credit they receive.
"We are essential workers making very little money, but we can't afford to stay home," Brice said. "We're taking this [virus] in to our families every day."
Holder agreed.
"We're a couple of paychecks ourselves from being unemployed, unable to keep food on the table and lights on, not unlike a lot of Americans who are our clients," Holder said. "Often we go into social work because we want to help people. We feel like a lighthouse in a dark and stormy sea, but now that dark and stormy sea includes our families."