With the Oscars not so white this year, it's not too early to look to next year and one film already getting Academy Award buzz is Mudbound.
The feature about two families, one white one black, living in Mississippi in the 1940's, is directed by Dee Rees and stars Mary J. Blige, Straight Outta Compton's Jason Mitchell and Stranger Things' Rob Morgan, among others. The movie premiered at the Sundance Film Festival 2017 to standing ovations, rave reviews, a fierce bidding war and a tweet from 13th director and Oscar nominee Ava DuVernay. "Marvelous director Dee Rees and her talented cast shining bright and happy at @SundanceFest with her newest film #Mudbound. Congrats to all!," tweeted DuVernay.
Rees saw success at Sundance in 2011 with Pariah and an Emmy nomination in 2015 for Bessie. However, Mudbound firmly secures her place in Hollywood. Rees not only is the film's director but co-wrote the script with Virgil Williams, from the bestselling book by Hillary Jordan.
While Mudbound is set in the racial divide of the 1940's, it could not be more timely with the fight for civil rights going on now in the U.S. During an IndieWire panel Rees said, "We can either choose to continue to suppress our own history as a country and not acknowledge it and not look at it or we can witness it."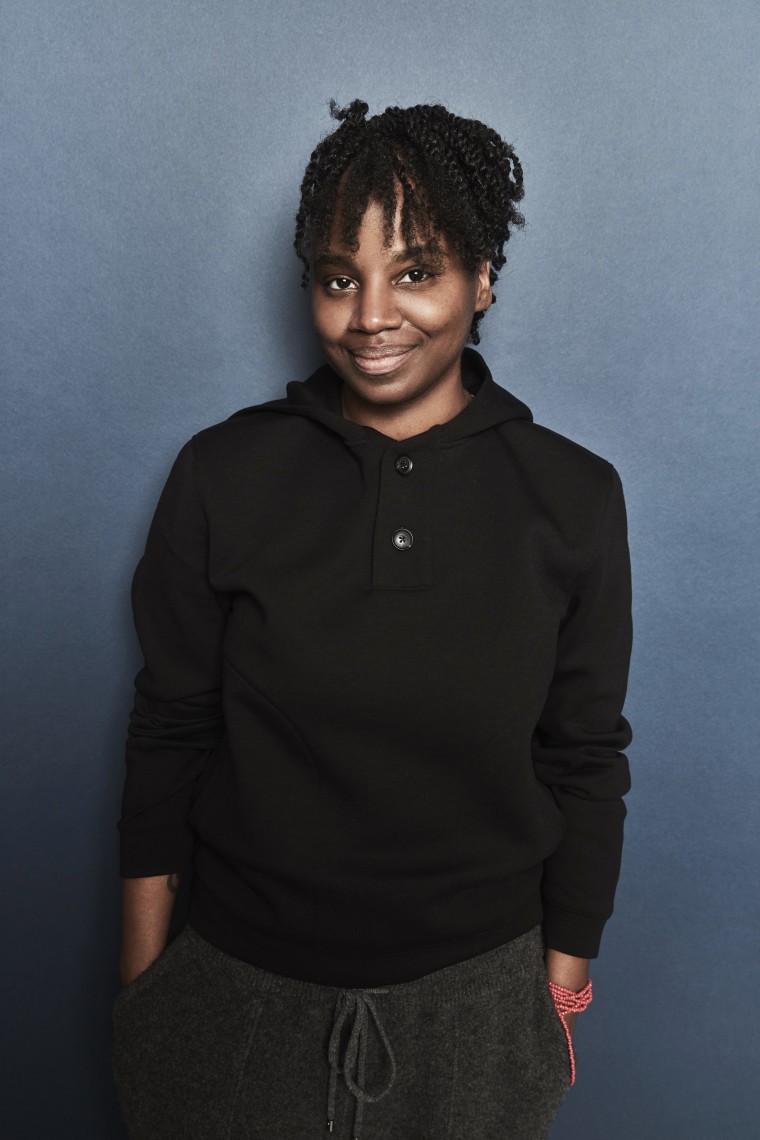 Rees points out that her grandmother was the daughter of sharecroppers, so she is not too far removed from the Jim Crow South.
RELATED: Jay Z Hits Sundance With Docu-Series on Kalief Browder Tragedy
In Mudbound, Rees gives Jason Mitchell the opportunity to make the jump from Eazy-E to Ronsel Jackson, the son of a sharecropper who goes off to fight in WWII and comes back a man who realizes the war at home is an even harder fight to win.
Mitchell said at the panel discussion that he wanted to give the film's audience a character that was a stand-up Black man. "As a Black man I feel like it's important to stand for something, especially when you have a character that never puts his head down, that never walks away from a fight that's all about the American dream as a Black man," said Mitchell.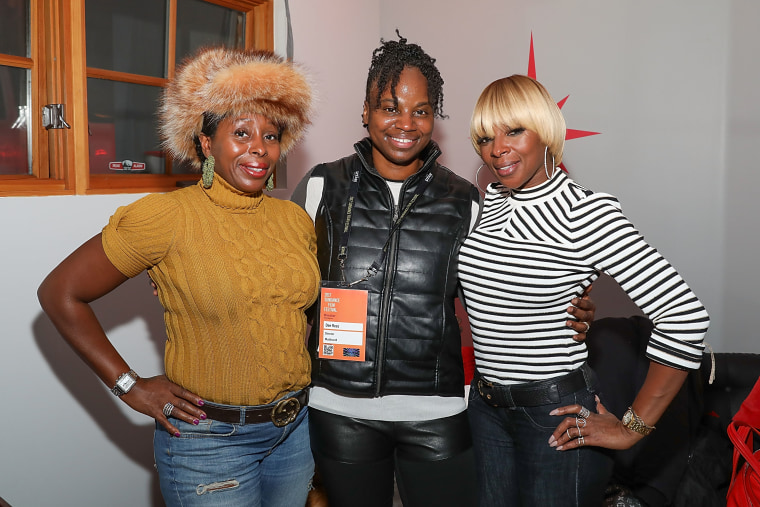 Rees also gives Mary J. Blige a chance to shine on screen in a way we have never seen her before. She plays Ronsel's mother, Florence Jackson, the matriarch of the family who works in the fields and leaves her own children to take care of a white woman's kids. "I was able to relive what all my ancestors lived and understand what they lived...I saw basically every woman that raised me and basically every woman in my ancestry. So it was beautiful for me to have them possess me the way they did at times that's what the script did for me I was able to understand what they lived," said Blige.
Rob Morgan says once he found out Rees was spearheading the project, he knew it was in good hands. He plays Blige's husband, Hap Jackson, the patriarch of the family. Morgan says it gave him a chance to honor men like his grandfather and great-grandfather on screen.
"It was dialogue that showed a strong, vulnerable, responsible, caring loving black man and he was dark skinned, because we really don't get a lot of that," said Morgan.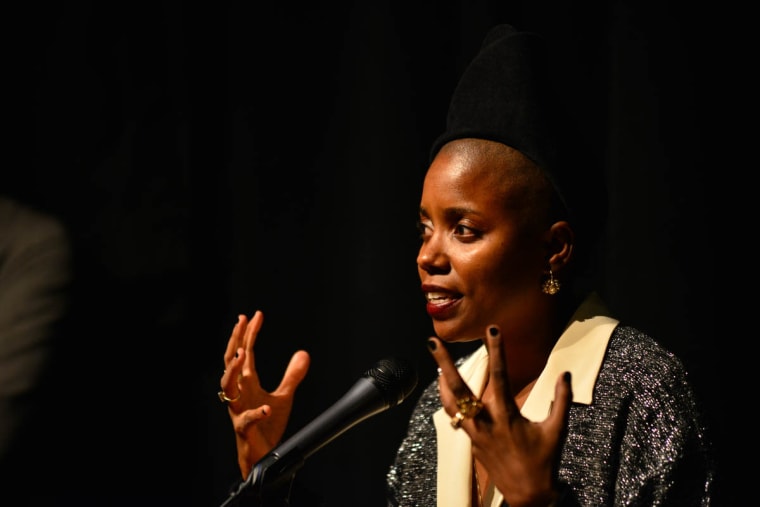 Other black girl magic at Sundance includes Janicza Bravo, who won the Short Film Jury Prize in 2013 for Gregory Goes Boom and was back this year with her first feature, Lemon. Bravo directed the film about a man who watches his life unravel after he is left by his blind girlfriend and co-wrote the script with husband Brett Gelman.
He stars in the movie along with a cast that includes Nia Long, who told NBCBLK that Bravo "is amazing, she's smart, her eye is fearless, she has a very different perspective of the world and she makes no apologies and I love that about her."
It's interesting to note that Lemon was edited by Joi McMillon, who is up for an Oscar as co-editor of Moonlight.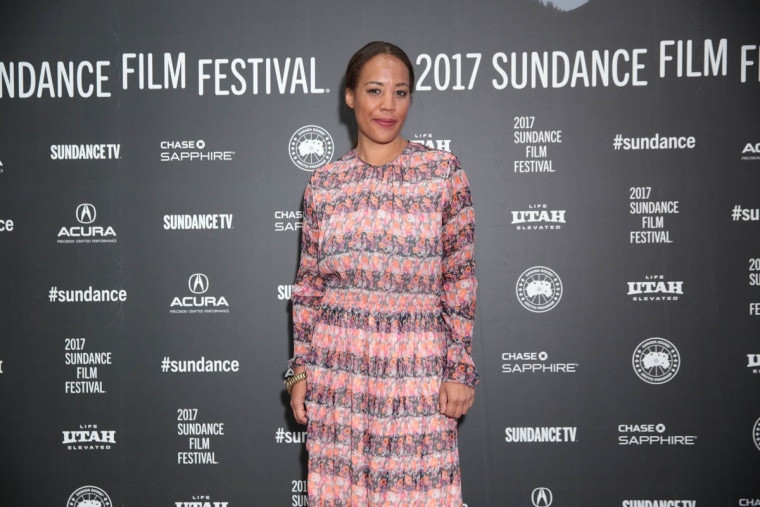 Maggie Betts scored a mid-seven-figure worldwide rights deal from Sony Pictures Classics for her film Novitiate, according to published reports. Betts was not just the director, she wrote the script and was one of the producers of the film about a young girl becoming a nun during Vatican reforms of the church in the 1960's.
While Viola Davis is riding high with an Oscar nomination for her role in Fences, she is also basking in a little Sundance glory. A short film that she was an executive producer on was well received at the festival. Davis has a vision for BlackHollywoodd and that includes producing films that spotlight black actors and directors.
Marshall Tyler's NIGHT SHIFT zooms in on one man's last chance to change his life, it stars Tunde Adebimpe from the band TV On The Radio. In a statement Davis said, "Marshall has such a unique voice and, with JuVee (her production company), we're always looking for ways to support the next wave of up-and-coming artists and filmmakers like him."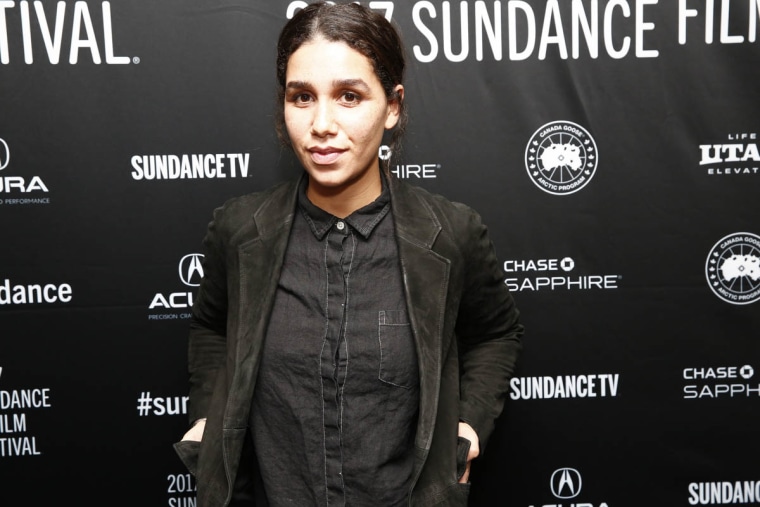 Another black female director who scored at Sundance is Garrett Bradley. She won the Short Film Jury Award: Non-fiction for Alone. The New York Times Op-Doc was produced by Dolly Turner of The Blackhouse and Lauren Domino. The short film looks at mass incarceration's effect on a single mother in New Orleans, including how it shapes today's black American family.
RELATED: Black Filmmakers Take on Sundance Film Festival
Bradley tells NBCBLK that winning is bigger that just her, "I'm really thankful we got the opportunity to make this film so that we can expand the perception of what healthy love is and what the black family structure in America means."
She sees this as a way to broaden the conversation surrounding black love and marriage. You can see Alone for free on the New York Times Op-Doc website starting on Valentine's Day.