Ron Stallworth remembers when his police chief ordered him to destroy files from a recently completed undercover investigation.
Stallworth, the first black police detective and officer in Colorado Springs' history, didn't listen.
The files and his experience infiltrating the Ku Klux Klan in the late 1970s became the basis for his 2014 memoir: "Black Klansman."
With the help of a white colleague on the force, Stallworth not only infiltrated the hate group, he prevented multiple cross burnings and tried to expose Klan members who held positions of power in the community.
Spike Lee's new film "BlacKkKlansman," which opened in theaters Friday, tells Stallworth's wild but true tale.
"Oh my God, I can't believe this really happened," actor John David Washington told NBC News when asked of his reaction to Stallworth's book.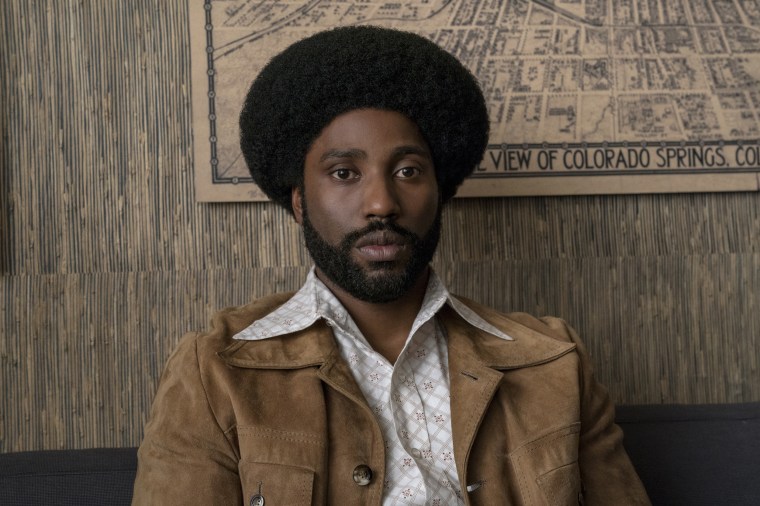 Washington, who portrays Stallworth in the movie, said the trailblazing police detective's story is what America needs to hear in order to "bridge gaps" between people of different backgrounds.
"This film - the language that's being used is how hate sounds," Washington said. "This is the vernacular of hate."
"BlacKkKlansman's" release intentionally coincides with the one year anniversary of the white supremacist rallies in Charlottesville, Virginia. An Ohio man who attended the 'Unite the Right' rallies was recently charged with murder and 30 hate crimes for allegedly driving a vehicle into a crowd of counterprotesters.
The vehicle melee resulted in the death of 32-year-old Heather Heyer and dozens of injuries. Charlottesville plays a prominent role in the film's conclusion, where Lee draws parallels between Klan marches of the past and references the reported popularity President Trump enjoys among white supremacist groups.
"We did not want [BlacKkKlansman] to just be a period piece," Spike Lee told NBC News. "We wanted people to see that a lot of this stuff is not new. It's been recycled, maybe different packaging."
Lee said his latest movie comes at a time he believes is more "dangerous" than when he released his film "Do The Right Thing," (1989) which also touched on racial themes and overcoming prejudice.
"This was homegrown American terrorism that has been rejuvenated by this guy in the White House," Lee said of the events in Charlottesville and Trump's subsequent comments. "[It is] the rise of the right."
On Saturday, President Trump said he condemns "all types of racism" in a tweet marking the Charlottesville anniversary.
It was a tone decidedly different from his "very fine people on both sides" comment from 2017.
Stallworth, who has been a consistent critic of the president, said sought to bring down the Klan in Colorado Springs out of necessity. Responding to a 'want ad' in the classified section of a local newspaper, Stallworth has said he thought responding to the ad in disguise was his chance for him to prevent the Klan's expansion.
Recognizing progress in 2018, he concedes, has been difficult.
"Nearly 40 year later there is yet another resurgence of the Klan" Stallworth said. "What David Duke was preaching in the 70s is being preached now. Nothing's changed, except they've gotten more bold about it."
"BlacKkKlansman" is a dramedy rooted in history but with an added significance to audiences who are used to Lee pushing the envelope. Some critics have hailed the film as a "triumph," praising Lee for "pulling out all the stops" to make his point America should be better than it is.
According to The Hollywood Reporter, the film is tracking to earn around $10 million at the box office, though some experts expect it to out-perform initial estimates.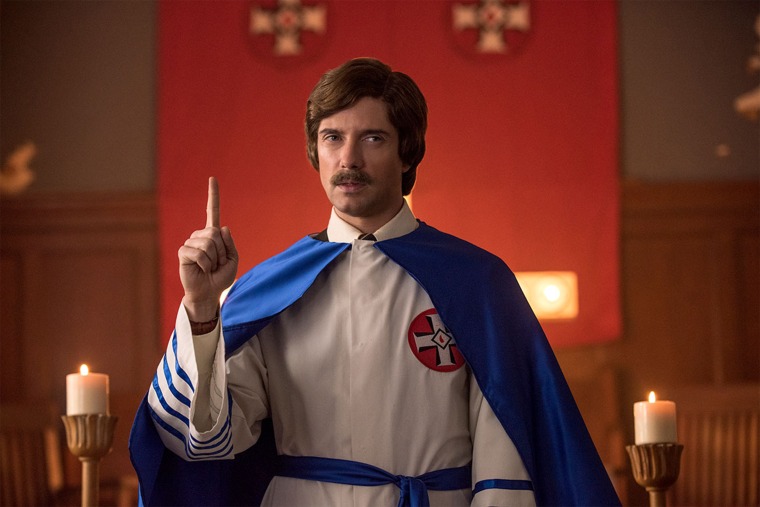 Stallworth tells NBC News working to eradicate hate in 2018 requires courage.
"Be willing to stand up and stomp the hell out of it when it rears its ugly head," Stallworth said.