Blacks who work in corporate America feel marginalized, find it exhausting to be authentic on the job, are often overlooked for promotions, endure subtle racism at work and remain virtually nonexistent in upper management roles, creating an unsettling workplace, according to a study published this week.
At the same time, the African American employees who range from longtime workers nearing retirement to millennials feel pressure to work harder to prove themselves, but have "barriers to advancement that are largely invisible to white professionals," the study found.
The study — Being Black In Corporate America: An Intersectional Exploration — was conducted by the National Opinion Research Center, at the University of Chicago under the auspices of the Center for Talent Innovation, a nonprofit research organization.
And while many will find the results consistent with past analysis, "the data behind this study is important," Pooja Jain-Link, one of the top researchers on the study, released Monday, told NBC News.
Some key findings of the report:
Blacks represent less than 1 percentage point (0.8 percent) of Fortune 500 CEOs. "With blacks making up 10 percent of college graduates, you would think there would be 50 black CEOs. But there are only four," Jain-Link said, referring to Lowe's, TIAA, Merck & Co., and Tapestry.
Only 3.2 percent of executives and senior manager-level employees are African American.
On average, 58 percent of blacks indicated they feel racism on their jobs, with the Midwest having the highest percentage at 79 percent and the Northeast the lowest at 44 percent.
Thirty-eight percent of black millennials say they are considering leaving their jobs to start their own company.
The national survey was conducted online and over the phone in June 2019 among 3,736 respondents (1,398 men, 2,317 women, and 21 who identify as something else; 520 identify as black, 1,783 as white, 549 as Hispanic, 674 as Asian, 135 as two or more races, and 75 as another race or ethnicity) between the ages of 21 and 65 currently employed full time or self-employed in white-collar professions, with at least a bachelor's degree.
It is illustrated by a national map that break down the regions where black professionals feel racism at work.
"The results are a reflection of society and the systemic racism that exists," Jain-Link said. "There is a lot to be done. There has to be a self-audit. Often blacks are asked to solve their own problems. . . If you're not black and you engage in a conversation with somebody who is and they tell you about their experience, listen. Let your defenses go down if a person is talking to you about their experiences, and how the system they live within, the country that we live within, perpetuates racism and prejudice."
Where whites say, "There is too much attention paid to race and racial issues in our country these days," according to the survey, "the subject of race is even more of a 'third rail' at work — preventing the frank exploration it merits, and allowing systems of privilege to remain in place."
"While 65 percent of black professionals say it's harder for black employees to advance," Julia Taylor Kennedy, another researcher on the report, said, "only 16 percent of white professionals agree with that statement. Many white readers don't realize how different the workplace is for black professionals and how much harder it is for them."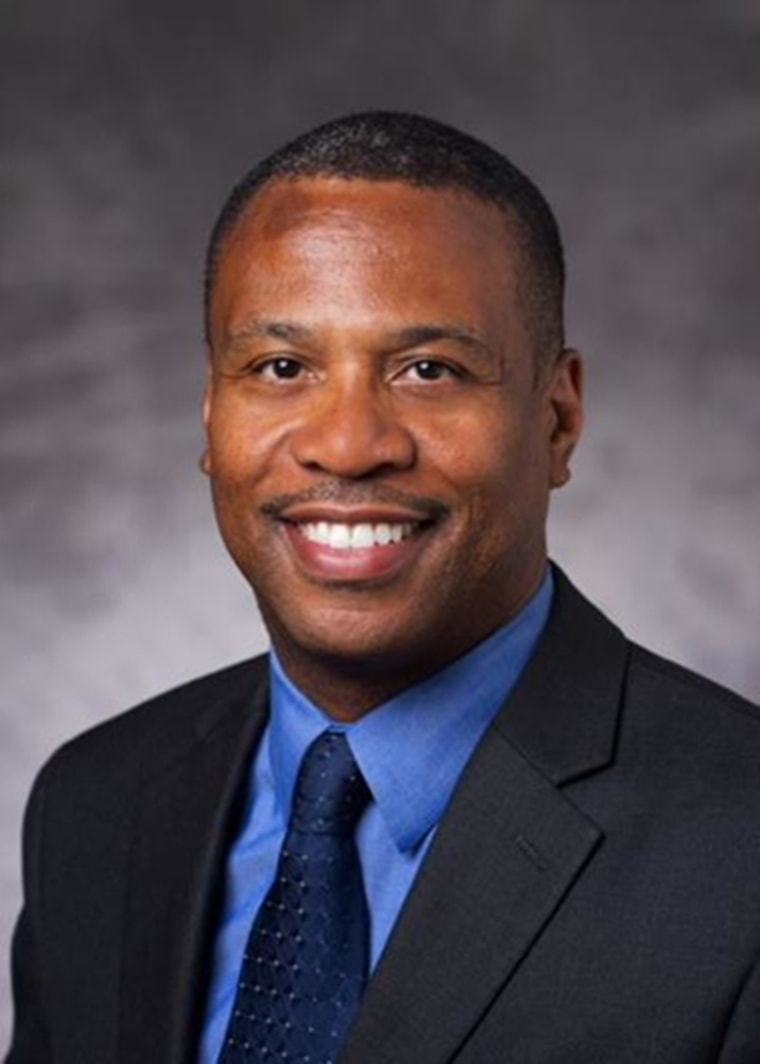 Which is a major part of the problem, according to Joseph B. Hill who served as senior vice president and chief diversity officer at Jefferson Hospital in Philadelphia and in similar roles at Froedhert Health in Milwaukee and the American Cancer Society headquarters in Atlanta.
"It's troubling that no matter how much or how loudly professional blacks share that their experience is challenging simply because of their race," Hill said, "it is often not believed or valued by their white counterparts. And that's where much of the problems lie."
Hill is part of the recently formed D.E.E.P. — Diversity Equity Excellence Practice — a think tank comprised of 12 African American professionals with corporate diversity expertise who work to develop strategies for companies to improve diversity, inclusion, health equity and community engagement.
"It's critical that companies implement comprehensive diversity pipeline programs that consistently funnel black candidates into the workforce," he said. "This study shows that the goal has to be to establish a working environment that advances harmony, equal opportunities and fair promotions. And even at that it will take a long time to eradicate the overall culture of racism in the workplace. But it would be a start."Another area dissected in the report highlights that black employees overwhelmingly believe they have to work harder on the job than nonblacks to advance and that white professionals fail to recognize that.
"As the study points out, black employees believe they aren't viewed as high potentials for leadership positions and they don't see a clear pathway to advance within their organizations," Hill said. "Most of their white counterparts fail to notice the drastic difference in treatment or promotional opportunities."
The study also examines microaggressions at work (everyday brief exchanges that send denigrating messages to people of color), limited allies on senior levels for blacks, millennials' frustrations on the job and white women's unwillingness to help, among other areas.
The study also covers solutions to the issue, which include: Audit (gaining understanding of black employees through interviews, focus groups, surveys, etc.), Awaken (Consider the culture you grew up in, get in touch with your own experiences of "othering," assess your own privilege, check your mindset and motivations and commit to speaking up) and Act (scale the conversation slowly, set the ground rules, get comfortable with being uncomfortable, don't interrupt, generate awareness and empathy).
"I think that intentionality piece is critical," Jain-Link said. "Large employers are more likely to mirror the systemic issues of society at large. Smaller companies can be a bit more countercultural and create that sense of trust and belonging you can't find elsewhere. So, for large companies to create that, they have to put in the work to make that happen."
The full study is available at www.talentinnovation.org.