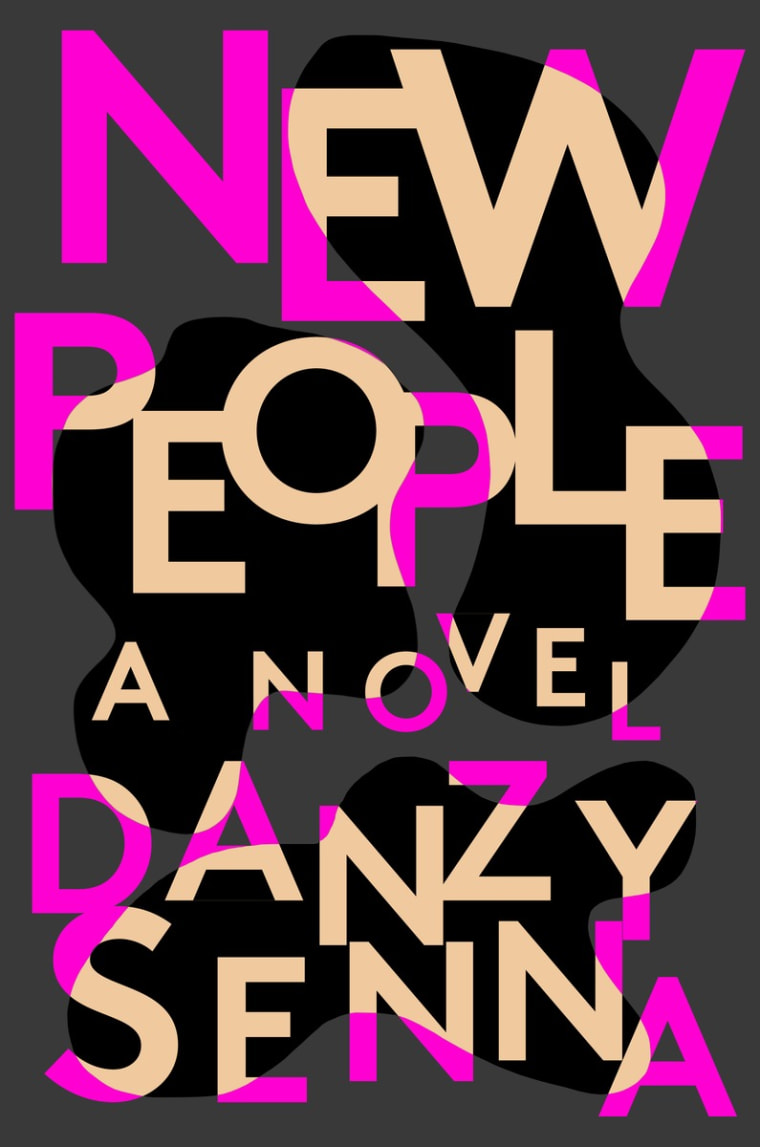 NEW PEOPLE
By Danzy Senna
229 pp. Riverhead Books, $26
The literati have always loved Danzy Senna.
In 1998, the biracial Boston native dazzled literary circles with her debut novel, `Caucasia.' The coming of age tale—which tackled race, class and gender before terms like `intersectionality' entered the mainstream lexicon—nabbed awards, and was hailed an instant classic.
Senna's follow-up novel, `Symptomatic,' (2001) further explored mixed-race characters. Her memoir, `Where Did You Sleep Last Night?: A Personal History,' (2009) and story collection, `You Are Free,' (2011) continued probing identity politics.
Now the scribe is back with her anticipated third novel,`New People.' As with Senna's previous work, it mines the complex themes of race, sex, and class. The tale unfolds through the adventures of Maria, a hip Brooklynite whose enviable lifestyle unravels behind her obsession with a man she barely knows.
The book goes on sale on August 1; soon after, Senna will begin a multi-city national book tour, hitting Martha's Vineyard, Seattle, Brooklyn, Washington D.C., and other locales through November. Senna, a Stanford graduate who holds an MFA in creative writing from University of California, Irvine, resides in Los Angeles with her husband and two young sons.
Tweet us your summer reads with #BLKBookClub and we will share a roundup of reader's picks at the end of the summer.
Senna spoke recently with NBC News; the interview has been edited and condensed.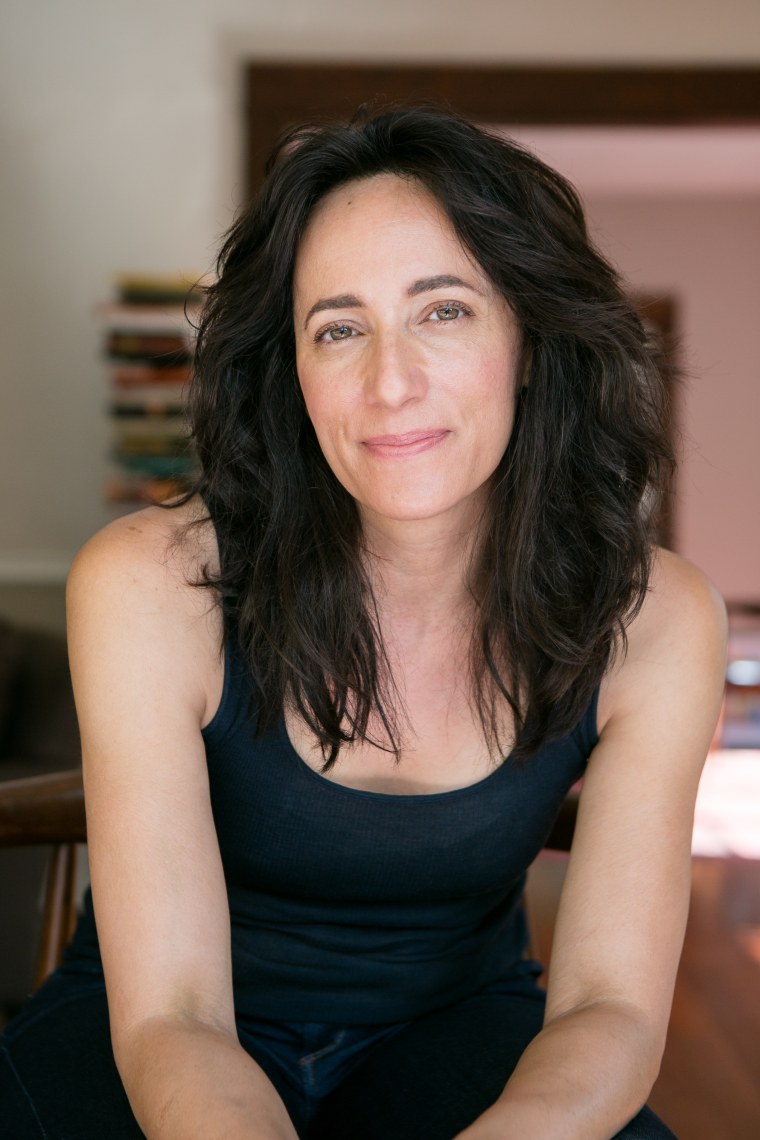 NBC News: Your books—along with essays in Vogue, The New Yorker, and New York Times—have established your voice as required reading. How does that feel?
Senna: This is book number five. I'm happy to be producing new work. I had a little lag, while I was raising my kids. But all of my work is sort of in dialogue with itself. I think of it as a body of work, a lifelong project that feels interconnected. Overlapping themes, different geographical and temporal moments. My obsessions and my passions.
You're biracial—White mom and African American father — and your writing delves frequently into race. Is it a painful topic for you?
So for me, I'm not so much writing about race as I am writing about America. And to me, the American story is one of race, money and class. We do live in a racialized world, and I've spent my whole life in this space. I find it strange when writers don't address it. I'm almost always assumed to be white. I've been privy to a lot of racism and conversations in rooms where I unintentionally disappeared into whiteness. I think there were periods when it was a struggle. But I'm at a place in my life when I'm very clear on who I am, my own story and who I come from.
What do you want readers to take away from New People?
It's up to them what they take away, but I hope they enjoy it and that it challenges them.
---
Below is an excerpt from "New People" published by Riverhead Books, a member of Penguin Group USA (LLC). Copyright © Danzy Senna, 2017.
---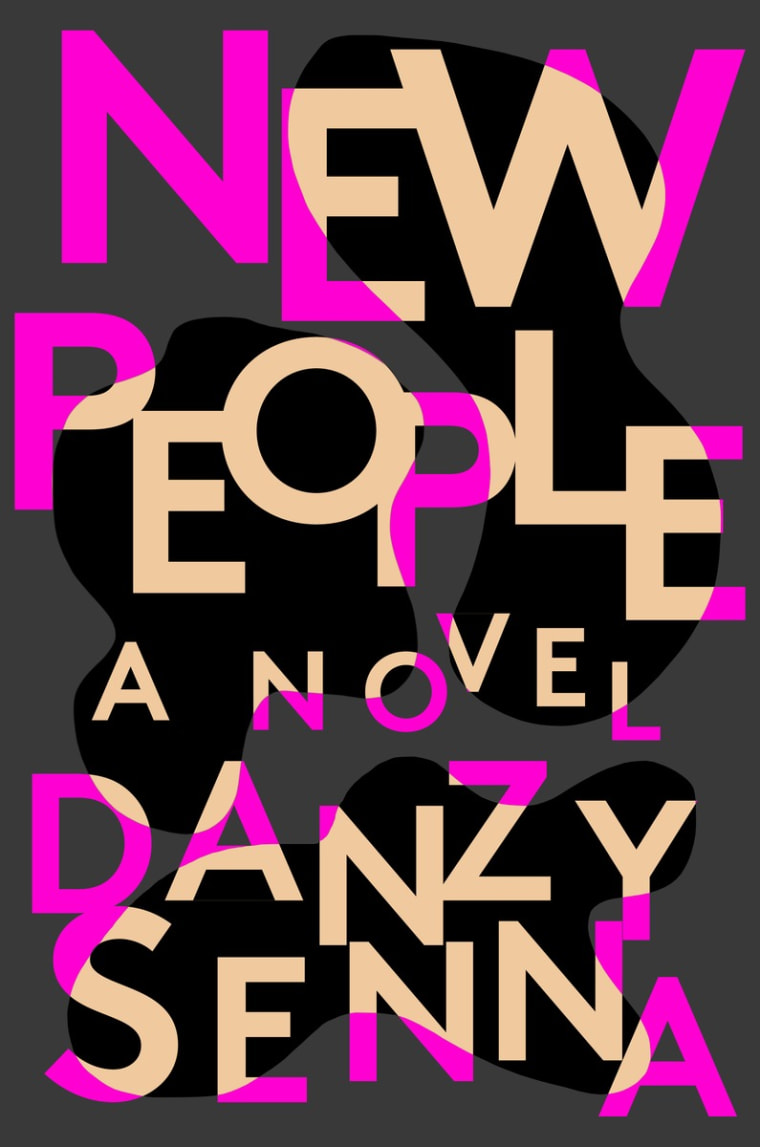 She wasn't expecting to see him here tonight. Now, her face feels warm as she watches him step onto the stage and pick up the microphone. He stands like a teenager, slouched and ambivalent, hands shoved in his pockets, as if he's been forced to appear, forced to read his
poetry before strangers. Maria first met him several months ago—and now, it seems, he is everywhere she looks. Or maybe she is everywhere he looks. Just last week she ran
into him at a restaurant. He was there—sitting at the bar alone, drinking a beer—when she arrived to meet a friend. She stopped to say hello and he said a polite hello back,
frowning as if he couldn't remember her name. Afterward, she sat only half listening to her friend rattle on about work, conscious with every breath of his form at the bar.
In the audience, listening to his voice, she realizes that she has been waiting to see him again. She feels uneasy with this awareness. She keeps her eyes fixed on his sneakers, which are dirty and giant. It is too much to look at his face.
Her fiancé, Khalil, sits beside her. Khalil's sister, Lisa, sits on the other side. They flank her. The audience around her, who moments before were laughing and hooting at the last performer, a girl who swung her long hair from side to side, seems to have gone unusually still, alert, as if at the precipice of some new awareness.
Khalil places a hand on Maria's knee and leans in and whispers, This guy's pretty good. She nods, glancing away from the stage toward the back of the club. It is raining outside. Maria thinks she should tell Khalil she feels sick and wants to go home—because in a way, this is true. But she doesn't. She stays seated, her face turned away toward the exit, and when it's all over, she follows Khalil and Lisa to the front of the club; they both want to say hello. She hangs back, listening to them speak. Lisa is saying something about a line she likes from his penultimate poem. That's the word she uses. Penultimate. Khalil is smiling, nodding in agreement.
The poet looks embarrassed by their praise. He keeps scratching his arm as he stares at the floor.
Maria hovers in the background, her fists clenched in her pockets.
The poet's eyes discover her.
You good? he says.
She nods, chokes out the lie: I'm good.
***
In her dream that night she is sitting on a blue velvet sofa, reading the pages of a friend's novel. She realizes in the dream that it is a perfect story she is reading. She is miserable that she did not write it. She knows she will never write a book like this. She will never write a work of fiction. She is a scholar; she only works with given materials.
She wakes up hot with envy. She has to remind herself that the novel doesn't exist outside of her dream, nor does the friend who wrote it.
Khalil is asleep beside her. There is a ticking sound coming from the kitchen. Maria closes her eyes, thinking of the poet. She remembers his face and the way he stood halfturned
away from the audience. She remembers, with photographic clarity, the slope of his forehead and the small scar cutting through his eyebrow. Warmth and a kind of preemptive grief move through her body.
Khalil looks politely bored in his sleep, as if he's listening to somebody recounting a dream.
Maria is twenty-seven. She is engaged to marry Khalil, who loves her unequivocally. She is the one he has been waiting for his whole life. Maria loves Khalil. She never doubts this. He is the one she needs, the one who can repair her.
They met in college on the other coast years ago, so they have, in a sense, grown up together. It is sometimes hard for Maria to see where one of them ends and the other begins. Their favorite song is Al Green's "Simply Beautiful." Their favorite movies are Sammy and Rosie Get Laid, ChameleonStreet, and Nothin' But a Man. Their favorite novel is
Giovanni's Room. Khalil says they make each other complete. Their skin is the same shade of beige. Together, they look like the end of a story.
They live together in Brooklyn in a neighborhood that is changing. It is November, 1996. Interspersed among the old guard—the Jamaican ladies with their folding chairs, the churchy men in their brown polyester suits—are the ones who have just arrived. It is subtle, this shift, almost imperceptible. When Maria blurs her eyes right it doesn't appear to be happening. They dance together at house parties in the dark. If I ruled the world, they sing, their voices rising
as one, imagine that. I'd free all my sons.
Maria is writing a dissertation. She has been granted a small fellowship to live on in this final year, so she can focus on completion; it isn't enough to foot their bills, but Khalil carries the rest. Khalil works in computers. He makes enough as a part-time technology consultant to support them both. His real passion is the business he and a friend from college are trying to get off the ground. Khalil has explained their plan to Maria—it will be an online community of like-minded souls, modern tribalism at its best. He says it will make them rich someday. He is looking for investors.
Maria spends her days at the social science library on 118th and Amsterdam, poring over materials from a longgone time and place. It is already late fall and she has come to rely on rituals to get her work done. She wears the same peacoat and the same red gauzy scarf. She stops at the same deli and orders the same thing from the burly guy behind the counter, a buttered bialy and a coffee, light and sweet. She keeps the same assortment of snacks in her purse: a bag of salted cashews, a chocolate bar, a bottle of water.
There is a window beside her carrel where she sometimes pauses to watch the cold air sharpening the edges of buildings. She has decided all university campuses are alike—the sense of possibility and stasis. She thinks this too: all graduate students, if you look closely enough, exude the same aura of privilege and poverty.
The photo on Maria's university ID is now four years old. It was taken the year she and Khalil moved here from California. In the picture she looks like a different Maria. It isn't just the golden brown of her skin, and it isn't just her bangs, which hang long over her eyes. It is her smile, crooked and loose, and the expression in her eyes, some barely contained hilarity. She looks preserved in the moment before you burst into laughter. She can no longer remember what was so funny.
Tweet us your summer reads with #BLKBookClub and we will share a roundup of reader's picks at the end of the summer.