Your BLKWRAP Headlines...
I Want to Be Like Mike: According to Forbes magazine, Michael Jordan, the former NBA superstar and business mogul is a newly minted billionaire.
Chris Brown: "STDs aren't the only thing you can catch having unprotected sex. You can catch a person as well," The Talk co-host Aisha Tyler's thoughts regarding singer Chris Brown's 9-month baby bombshell.
Speaking of bombs: have you seen Mrs. West's new do? She's gone platinum. You tell me—who wore it better?

It may still be snowing outside but the gossip popping from Hollywood to Poliwood is smoking hot this week. Happy Friday!
Trend of the Week: #Ferguson
This week Attorney General Eric Holder released the DOJ's report on Ferguson, Missouri. The report found a considerably racially polarized community. Holder referred to a pervasive and corrosive community riddled with excessive use of force and countless constitutional violations.
(And unfortunately, these issues spread far beyond Ferguson.)
Ferguson police had a 50 percent increase in ticketing without a significant decrease in crime. The FPD govern through ticketing and citations rather than actually policing. These violations result in jail time or excessive monetary burden on individuals, some having multiple citations in one signal stop. Now, that we know all this information the real question is will anything change?
Poliwood Round-Up: Trending Topics in the #BlackTwitterverse This Week
Pop Off of the Week
In an interview on CNN, Republican presidential hopeful (read: not-a-snowball's-chance-in-hell), famed surgeon Ben Carson, implanted his foot in his mouth, again. Carson offered his thoughts on people who are gay making a "choice." He said "a lot of people who go into prison go into prison straight—and when they come out, they're gay."
I wish Dr. Carson would stick to operating on patients and not operating under the guise of anti-gay sociologist. The good doctor has since offered an apology via Facebook. My diagnosis? Carson is clearly suffering from delusions of grandeur if he thinks he's moving into the people's house anytime soon. A white house, sure---THE White House? Not so much.
Let this week's countdown commence:
THREE: Billionaire Boys Club
Michael Jordan has broken more records than most people can count and he just added another one to the list—billionaire.
According to Forbes magazine Air Jordan himself is among the 290 newly minted billionaires. How did he go from dribbling balls to counting hundred dollar bills? The Jordan brand for Nike has brought in $2.25B in 2013, which earned him $90M by just breathing.
It wasn't just sneakers that tipped the scales but instead his ownership of the Charlotte Hornets. NBA teams have soared in value since Steve Ballmer, former Microsoft CEO, paid a whopping $2 billion for the Los Angeles Clippers. Now, this is a league we're sure Jordan won't be retiring from anytime soon.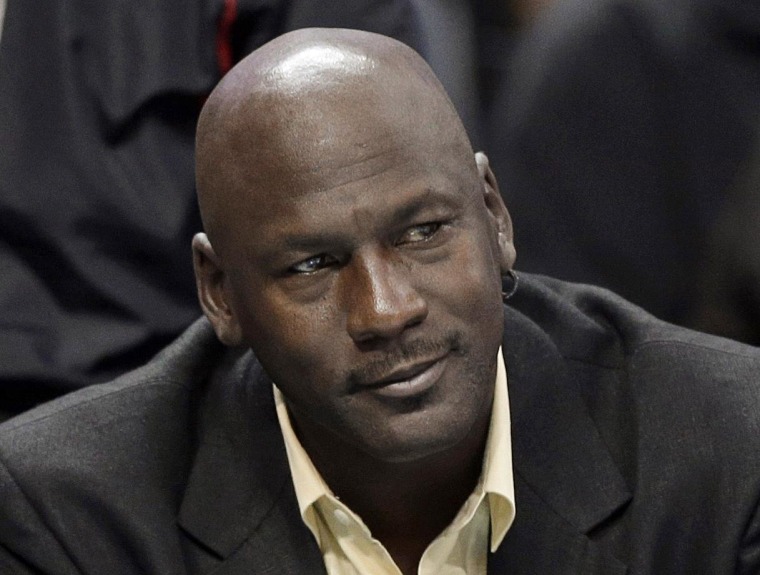 TWO: Baby Mama Drama
As if you needed another reason to roll your eyes at singer Chris Brown's antics. It was announced through a paternity test this week that Brown is father to a 9-month old baby girl named, Royalty. I'm sure that is exactly what 31-year-old model Nia was thinking when she hooked up with Brown. Cha-ching!
Chris, you are a wealthy entertainer, you can catch a lot more than a paternity test practicing unprotected sex. Here's hoping that this new little bundle of joy will be the much needed wake-up call Chris needs to get his life fully back into order. Maybe he can start making headlines for his music and fathering skills, rather than domestic violence and his sheer dismal for authority and you know, rules.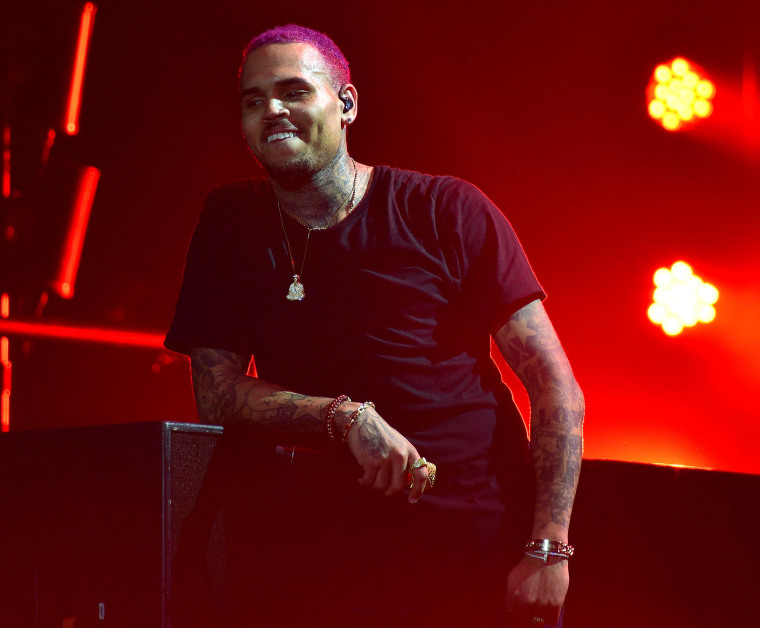 ONE: Holiday Cheer for All
This week Mayor Bill de Blasio announced that NYC public schools would be adding two Muslim holidays to the school calendar, Eid al-Adha and Eid al-Fitr. This is a historic step to as the mayor said, "to respect the diversity of our city."
NYC estimates a Muslim population of anywhere between 600,000 to one million. Which means that 1 in every 10 students in NYC public schools is Muslim, so it only makes sense that these holidays be added to the calendar. The Muslim community has long been caste in poor and unequal light. Mayor de Blasio's actions will go along way to show good faith and healing to community that has been ostracized and undervalued.