Oh the clarity that comes with the glaring heat of a national spotlight—this is what former SAE Member and "tainted gentleman," Levi Pettit has realized. Flanked by black clergy earlier this week, Pettit sought repentance for his disgusting actions of gleefully chanting a racist song on SAE's "date night" bus trip. All that fist pumping and n-word dropping has really taken a toll on Pettit, which is why he finds himself now spending the rest of his life "bringing all races of people together."
Let's take a pause while I slow clap his newfound racial consciousness.
Where is Cookie Lyon when Pettit needs her guidance and broom stick so dearly?
On Saturday Night Live, that's where. Taraji P. Henson will make her debut appearance on SNL April 11th. My hope is that she brings all Empire-Hustle-and-Flow-Benjamin-Button realness to that set. I just sent my faux fur coat to the cleaners in preparation.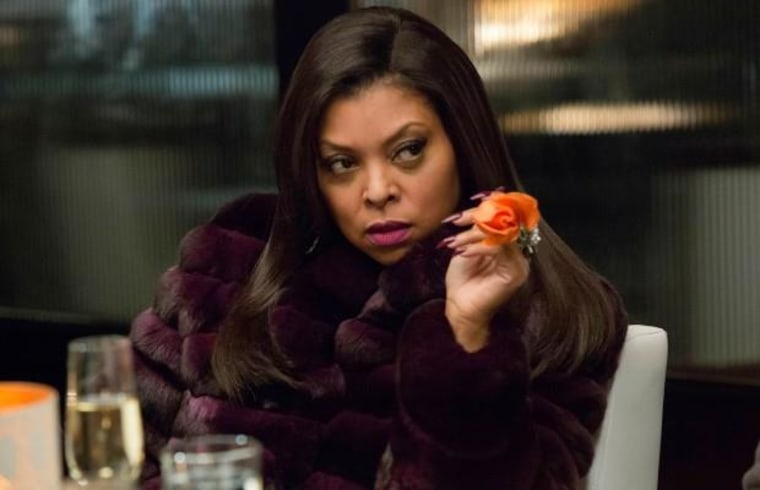 Reverend Dr. Martin Luther King said, "Darkness cannot drive out darkness, only light can do that." This week we lost another bright star in the constellation of equality to suicide, Blake Brockington. Blake, a young black trans activist, soared to national fame when he was elected homecoming king of his high school.
Upon graduation Blake continued his transgender advocacy work at the University of Carolina, Charlotte. It's not enough that we bow our heads in sadness at his untimely death but instead fix the system, which made him feel that there were no other options to pursuing his American right—the pursuit of happiness.
Pop Off of the Week: DEADLINE editor
Ugh, what's with all the "ethnics"? This was the basic thesis of a recent Deadline article penned by editor Nellie Andreeva. Her article begged the question on whether, you know, having too many people of color leading or supporting TV pilots this coming season was "too much a good thing."
Andreeva, eating too much cotton candy can spoil a trip to the amusement park –having a diverse television line-up that reflects America isn't a "fad" or bad food choice, but a necessity if TV wants to remain relevant as our demographics continue to shift. On Thursday, a multi-ethnic coalition consisting of different voices in film and media, released a statement denouncing the article.
Poliwood Round-Up: Trending Topics in the #BlackTwitterverse This Week
When will the reign of black celebrities claiming their "colorlessness" end? Apparently, no time soon. From Pharrell to Raven to Common and more, Black Twitter has grown weary of their antics and thus decided to put them and their "black cards" on notice. Let this be your first and final warning.
THREE: STEM ROCKS
President Obama has been called the "Coder-in-Chief" for the interest he has taken in closing the STEM (science, technology, engineering and math) gap. Not only is POTUS learning how to code, but he is also celebrating the triumphs of young diverse innovators at the White House. The more we invest in STEM in all communities across the country, the more we will get back as a nation.
TWO: Making a Splash!
In a historic victory at the NCAA Division 1 Swimming and Diving Championships, black women defied stereotypes, yet again. In a feat worthy of the history books, University of Stanford teammates Simone Manuel and Lia Neal went gold and silver in the 100 yard-freestyle followed by University of Florida's Natalie Hinds with the bronze. The outstanding sweep wasn't lost on the national governing body of swimming in the US, who sent a celebratory tweet. #BlackGirlsRock #MakingBlackHistory
ONE: Hairstyles on High Alert?
We're all aware of the annoying TSA routine: shoes off, belts off, computer out, body scan. What about an Afro pat down? Or a "sisterlocks" tug? According to the ACLU African American women have been made targets by the TSA for having "extensions or abnormalities." A hair abnormality as defined by the TSA is when they "can't see your scalp" or you know, you don't have pin-straight hair that blows in the wind.
Both the US and CA state law prohibit unreasonable searches. Patting down a Black woman's hair just because seems not only unreasonable, but incredibly disrespectful and racially incompetent. Oh, and black celebrities aren't above the pat down either, Solange's gorgeous Afro has been subjected to this foolishness as well.