It's only entertainment until it stops being entertaining. Well, after months of venom disguised as a presidential campaign, it seems Donald Trump's fifteen minutes have out stayed their welcome.
Outlets from the Washington Post, Huffington Post and the NY Daily News have called it quits regarding their softball euphemistic coverage of the xenophobic and racist candidate.
Dana Milbank of the Washington Post began his op-ed stating plainly: "Let's not mince words: Donald Trump is a bigot and a racist." This was not just his opinion being put out into the ether either—the rest of his piece went on to back up the reasons why these are not just accusations; but based in fact.
Arianna Huffington entitled her piece: A Note to Trump: We are No Longer Entertained. She outlined her eponymous site's decision to cover the candidate in the entertainment section early on because, "Trump's campaign is a sideshow."
However since his recent statements on barring Muslims from entering the United States the site's tone has changed, "Since then Trump's campaign has certainly lived up to that billing. But as today's vicious pronouncement makes abundantly clear, it's also morphed into something else: an ugly and dangerous force in American politics."
It's time for all of us to turnoff the "reality TV" presidential antics and realize just how violent and dangerous Trump's rhetoric has become. How we went from hope to hate in just two election cycles is beyond me—but I'm no longer entertained.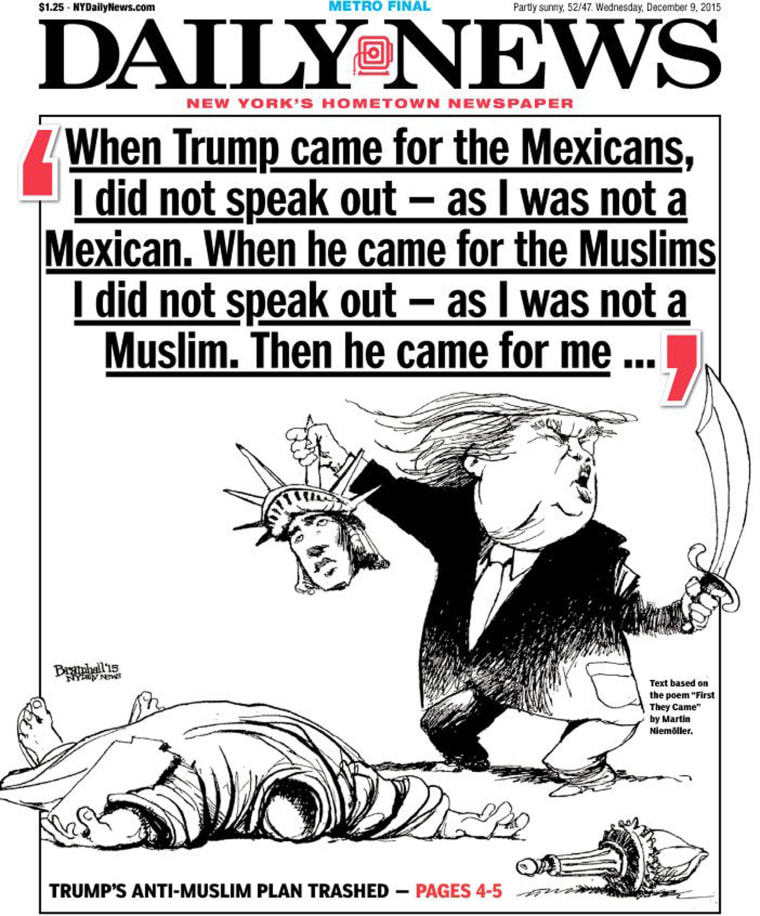 Pop Off the Week: The GOP Establishment vs. Trump
After Donald Trump released a statement this week "calling for a total and complete shutdown of Muslims entering the United States until our country's representatives can figure out what is going on." The GOP decided it was finally no longer appropriate to hold their tongues in the face of Trump's unrelenting xenophobia.
Speaker Paul Ryan, Senate Majority Leader Mitch McConnell and RNC Chairman Reince Priebus spoke out against Trump's statement. Ryan said, "This is not conservatism. Some of our biggest allies in the fight against Islamic terrorism are Muslims." Mitch McConnell called Trump's statement, "inconsistent with American values" and Priebus added in a interview with Washington Examiner, "We need to aggressively take on radical Islamic terrorism but not at the expense of our American values."
Poliwood Round-Up: Trending Topics in the #BlackTwitterverse This Week
Trend of the Week: #FlotusBars
We have received a peek into what post-White House FLOTUS will look like—and it's glorious.
First Lady Michelle Obama teamed up with College Humor and Saturday Night Live comedian Jay Pharaoh, to create a rap song to encourage kids to go to college and she unleashed some serious bars. Can she kick it, yes she can! Flow-Tus in the HOUSE… da White House fa'sheezy!
THREE: SCOTUS and the Case for White Mediocrity
This week the Supreme Court is hearing the case of Abigail Fischer a white college student (who has since graduated from school) claiming that discrimination - not her mediocre grades and extra curricular activities - kept her out of the school of her choice University of Texas at Austin.
Affirmative action has been around since the 1960s when, President John F. Kennedy signed an executive order requiring government contractors to "take affirmative action to ensure that applicants are employed, and employees are treated during employment, without regard to their race, creed, color or national origin."
Gender was added during the Lyndon B. Johnson administration. According to a 2011 Notre Dame study not only is affirmative action work to increase diversity at the college level but also civic engagement. We will see if SCOTUS agrees. What I know for sure is Twitter took Fischer to task with the epic clap back #StayMadAbby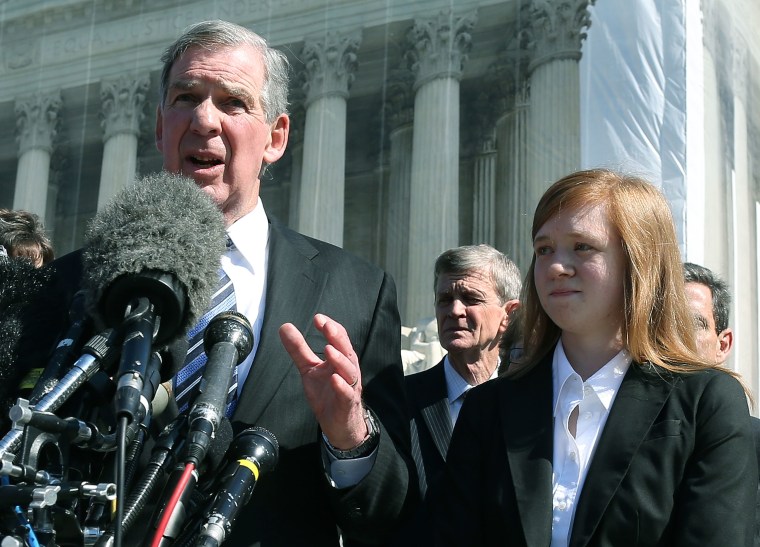 TWO: He Said What?
During the Fischer vs. University of Texas case regarding affirmative action. Justice Scalia unable to hide his racist thoughts any longer said this:
"There are those who contend that it does not benefit African Americans to get them into the University of Texas, where they do not do well, as opposed to having them go to a less- advanced school, a slower-track school, where they do well. One of the briefs pointed out that most of the black scientists in this country don't come from schools like the University of Texas. They come from lesser schools where they do not feel that they're being pushed ahead in classes that are too fast for them ... I'm just not impressed by the fact the University of Texas may have fewer [blacks]. Maybe it ought to have fewer. I don't think it stands to reason that it's a good thing for the University of Texas to admit as many blacks as possible."
Yup, in 2015 a Supreme Court justice said that black people are inherently "slow" and need a less aggressive school track. Wonder how is buddy Justice Thomas took the news?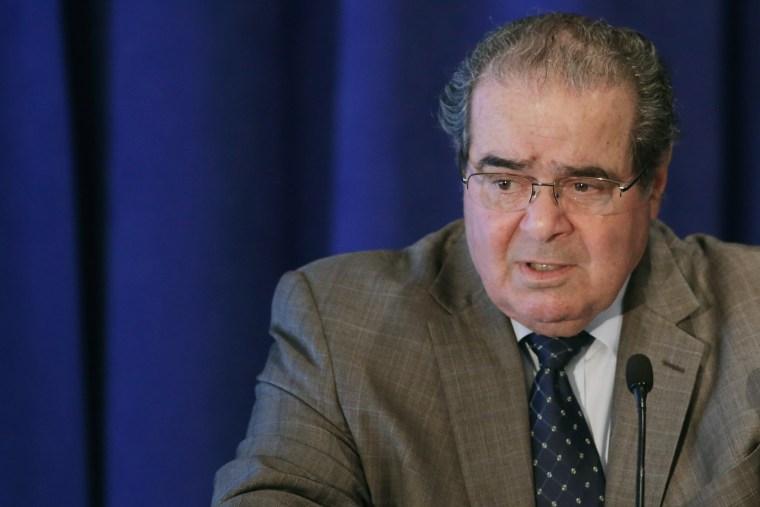 ONE: POTUS and FLOTUS's Best of 2015
In an interview with People magazine for their campaign 2016 special feature, FLOTUS and POTUS dished on their favorite books, movies, songs and more from 2015 and it made everyone's week. When asked what his favorite song from 2015 was the president kept it 100 with his response: Kendrick Lamar's "How Much a Dollar Cost?"
According to the Very Smart Brothas this statement was the "Blackest Thing This Week" and I have to agree. FLOTUS disagreed and said she couldn't get enough of "Uptown Funk" by Bruno Mars. I couldn't get enough of her dance skills to the song! The rest of their list is definitely worth checking out.