There are several phenomenal black women gracing the cover of magazines this fall, most notably, Serena Williams, whose beautiful face graces the cover of New York Magazine.
In an article entitled: The Meaning of Serena, author Claudia Rankin doesn't just layout Serena's remarkable athletic career but also highlights the difference between black and white excellence. She writes: "The notable difference between black excellence and white excellence is white excellence is achieved without having to battle racism. Imagine".
I will go one-step further, white excellence is achieved as every barrier has been removed to ensure their success — and the question I pose is… is that actually excellence? Rankin also asks us to imagine the heights black people could soar to without the weight of racism and discrimination tethered to them like an anchor… imagine indeed.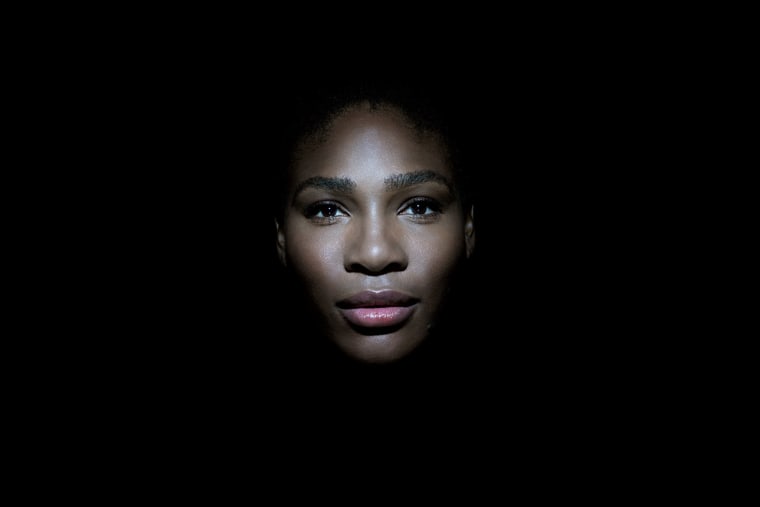 Pop Off of the Week: Donald Trump vs. Jorge Ramos
"Go back to Univision", this is what presidential candidate Donald Trump hissed at revered Latino journalist Jorge Ramos for daring to question him on how he proposes to deport some 11 million undocumented immigrants.
In the heated exchange Trump was dismissive and went so far to have Ramos escorted out of the press conference by his body man. The media is there to pose questions in order to get to some hint of the direction Trump plans to take the country — that is their job.
Yet, that many of Ramos's fellow anchors took to the airwaves to chide him instead of question Trump's antics is incredibly revealing. Trump called a community that Ramos is a part of a bunch of "rapists and murderers", but it's Ramos that needs to show respect?
Poliwood Round-Up: Trending Topics in the #BlackTwitterverse This Week
Trend of the Week: #LaughingWhileBlack
What's better than a book club comprised of black women?
A black women's book club called: Sistah's on the Reading Edge who love books and wine.
The book club recently gathered in Napa, California to take the Wine Train through Napa Valley while they reviewed their latest book. Well, it seems that not only are black bodies in danger in this country but so is black joy.
The 12 women on the train including an 83-year old grandmother was asked to keep their laughter and joy to a minimum because they were "disturbing" other customers. One customer even went so far to say to the women "this isn't a bar".
I'm pretty sure a train whose entire purpose is to keep the vino flowing is in fact a bar — a wine bar— but a bar nonetheless.
The women were then escorted off the train to officers and a waiting van. Since the incident went viral the CEO of the Wine Train has apologized and said they handled the situation "poorly".
You think?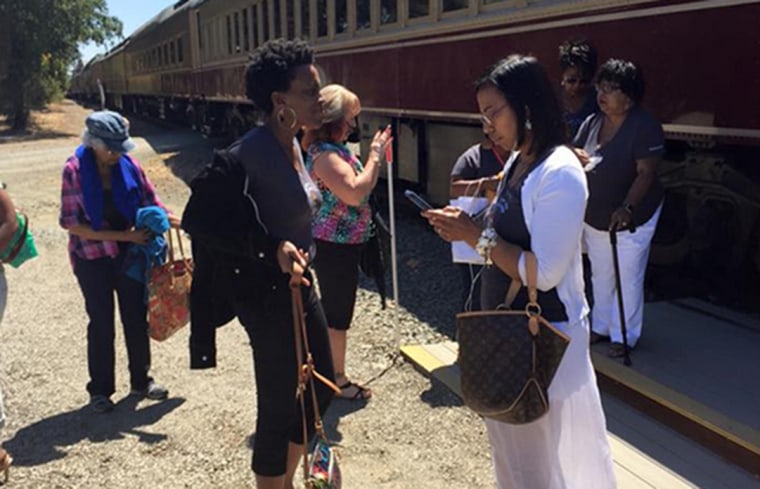 THREE: Tween Leader
Do you remember what you were doing at 10-years old? Were you riding bikes with friends or leading conferences?
Olivia Allen, a fifth grader at Coleridge Taylor Montessori in Louisville, Kentucky has been learning about self-esteem and the changes that young girls go through with puberty. Since there are some girls that don't have people to help them through this evolutionary process to womanhood, she decided to hold a "Confidence Conference".
She invited 8-12 year-old girls to her "I Can Be" conference to encourage them that they can be anything they want. I see great things for this little girl wonder!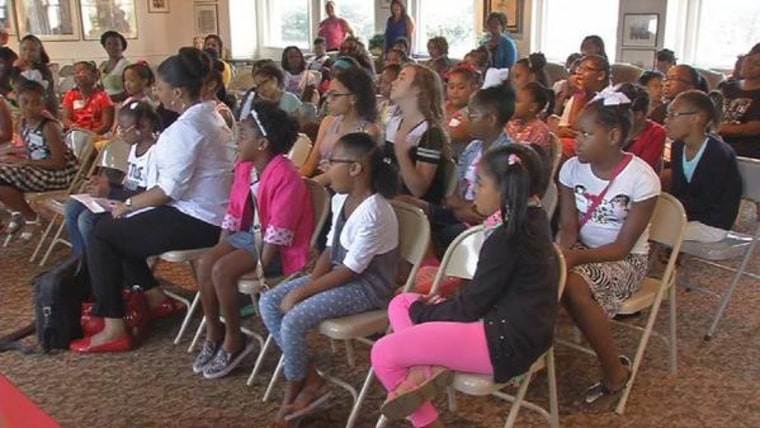 TWO: Road to Justice
Prairie A&M University, the school that hired Sandra Bland, the woman who was found dead in her jail cell after a traffic stop, has found a wonderful way to memorialize her.
The Prairie View City Council voted to rename "University Boulevard" the road that leads to campus, "Sandra Bland Boulevard". Several hundred students and faculty along with Bland's mother and sister walked in solidarity down the road from campus to City Hall for the vote.
Imagine if instead of trying to destroy a victim's character society found ways to uplift the lives of people that institutionalize racism has taken from us? This is what solidarity looks like. #SayHerName #JusticeforSandraBland.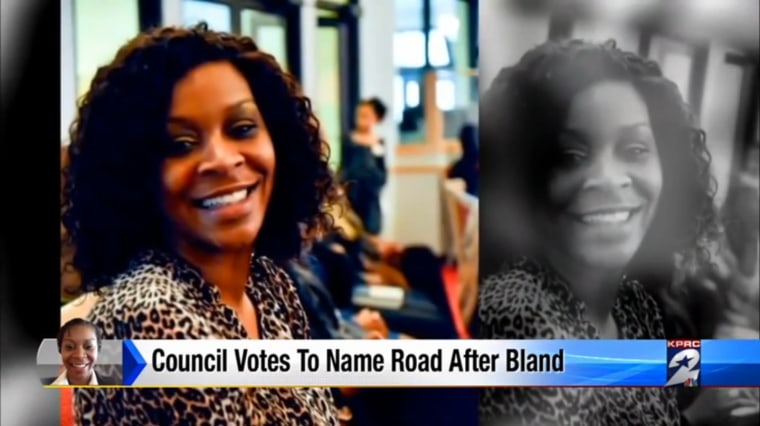 ONE: #BlackTransLiberationTuesday
Since the beginning of the year, 19 transgender women of color have been murdered. That is more murders of transgender women of color that occured in the entire year of 2014.
What we are witnessing right is an epidemic that the #BlackLivesMatter movement is making sure we are all aware of. This week, BLM members and supporters came out to hold a protest for black and brown transgender women whose lives have been taken from them and whose names do not readily come to our lips as their cis-gender black male counterparts.
In an op-ed for the Advocate magazine entitled: All Men Must Remember Their Sisters on #TransLiberationTuesday, authors Preston Mitchum, Aaron Goggans, and Quinn Rallins wrote this:
"The violence committed on black trans women is perpetuated by a culture of transphobia that is deeply woven in our culture. It's been sewn together by our fathers and uncles, who learned from their fathers and uncles. It's stitched together by each song, lyric, and inherited slur that we spew without the slightest idea of the meaning or implications. And because of this verbal abuse, the same trans women who are on the front lines fighting for black liberation have to fight for their own safety within black communities."
We have a lot of work to do towards black liberation and we can start by saying the names of black and brown transgender women whose lives mattered.