We have seen it all this year—from the highest highs to the lowest lows. Remember when the President broke into 'Amazing Grace' at the funeral for State Senator and Senior Pastor Clementa Pinckney after the horrific shootings at the historic Mother Emanuel AME church in Charleston, South Carolina?
What about James Robertson, a Detroit factory worker who walked 21 miles each way to his $10.55 an hour job because he couldn't afford a car or the insurance and the bus system was non-existent?
Then there was the terrible case of Sandra Bland who was pulled over for a traffic stop and then ended up dead three days later in her jail cell.
There have been at least 28 other cases of people of color dying in police custody this year as well, including the high profile killing of Walter Scott and Freddie Gray, as well as the over 20 transgender women of color and the many more that went from human beings to hashtags with the speed of a bullet this year.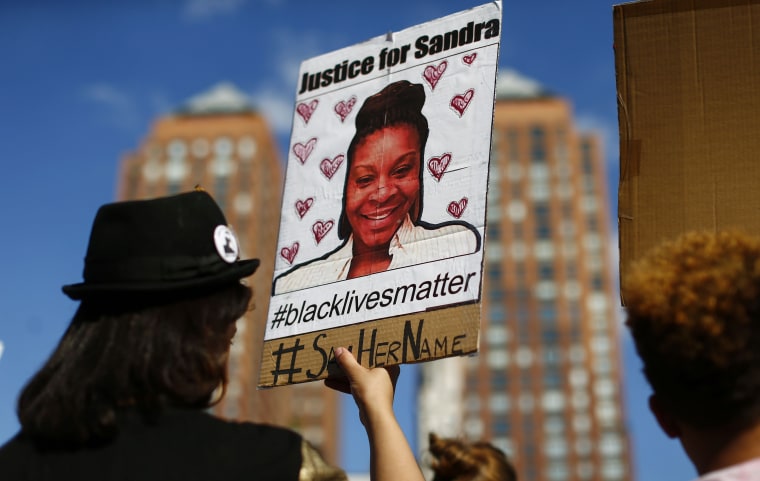 With the rise of the Trump campaign in 2015, we have seen a complete decline in civility and responsibility and an extreme uptick in racism, xenophobia and misogyny.Each New Year ushers in hopefulness and the ability to make a fresh start.
Let us all resolve to not becoming disenchanted with the current state of American politics—allowing the small but loud radical right minority to destroy the progress we've all made.
Here's to 2016 and being better in this year than we were in the last!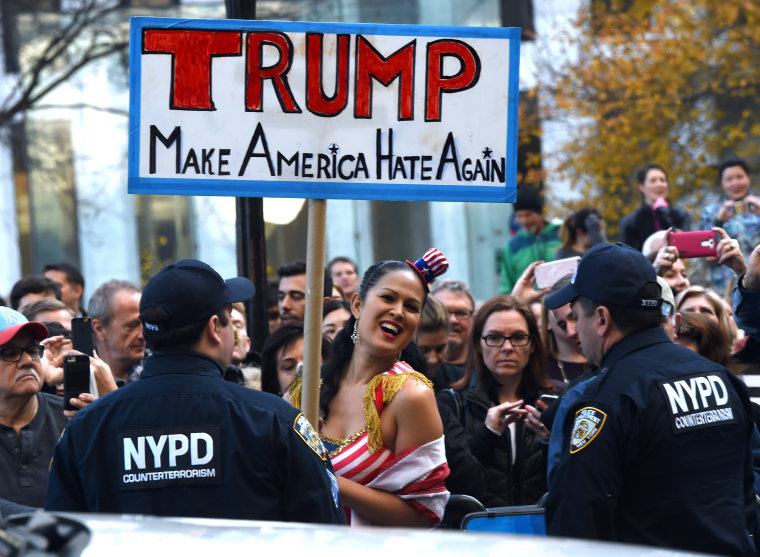 Pop Off of the Year: Black Twitter vs. White Tears
From Star Wars to Abigail Fisher to Idris Elba being "too street" and everywhere in between, some white folks were not too happy with black excellence in 2015.
Remember when Viola Davis gave her amazing Emmy speech quoting Harriet Tubman? Do you also remember the B-list soap star that tried to come for her…Nancy Lee Grahn? Yeah, she was later suspended for her foolishness.
What about Rachel Dolezal? How is it that the only time the media wanted to have a thoughtful conversation about blackness it was with a white woman pretending to be black?
There were not enough buckets or tissues to clean up the white tears spilled this year. As Jay-Z once rhymed, "Let me be great", and as Black Twitter quipped-- you keep being mediocre--#StayMadAbby.
Trend of the Year: #FlotusBars vs. #PopeBars
In my dreams this would be the most epic rap battle of ALL time! Picture it—FLOTUS on the South Lawn with a hologram of the Pope, and the Pope in the middle of Vatican City with a hologram of FLOTUS (it would just be too much with them actually in the same place for the battle) with Timbaland on the beats???? AMAZING!
Black Twitter had a field day with this and aside from all the most important issues from police brutality to education and racism—they also showed their hilarious nature and amazing wit with these two hashtags. Each trending for more than a day!
THREE: The Blackest Album of the Year
Kendrick Lamar's "To Pimp a Butterfly" became an instant classic when he dropped it and is now the most Grammy nominated album by a rapper ever!
It's like he wrote exactly how so many of us had been feeling, including President Obama, who named Lamar's "How Much A Dollar Cost" his favorite song of the year. From "Alright", which became a much needed anthem for the black lives matter movement—to "King Kunta" and more, he challenged us to think about our blackness and what it means to us as opposed to what it means to others.
A high school teacher even turned it into a teachable moment for his students in New Jersey. Thank you Kendrick for reminding me that rap music and black poetry matters.
TWO: The Year of Black Girl Magic
Black women were on FIRE in 2015! With Misty Copeland being named as a principal dancer with the American Ballet, Loretta Lynch being sworn in as the first African American woman Attorney General, Marilyn Mosby taking on the position of Baltimore City's State Attorney, Viola Davis taking home an Emmy for her role as badass Annalise Keating on HTGAWM, Serena Williams being ALL the things, Taraji P. Henson making her character Cookie into a cultural icon, Uzo Aduba winning an Emmy in two separate categories back to back for her role on OITNB, three amazing black women leading the Black Lives Matter movement—Patrisse, Opal and Alicia, Ava DuVernay getting her own Barbie!
Despite all the obstacles in their way and society doing its best to make them invisible—these women and many others soared making this a banner year for #BlackGirlMagic!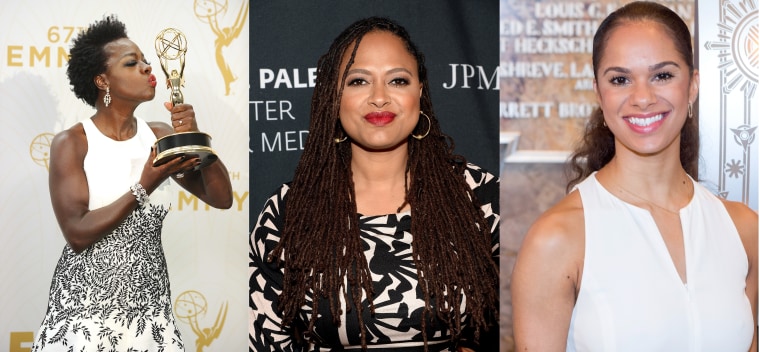 ONE: Two Termz
Not only can the President sing, but he can pop off with the most epic sayings that can blow up the internet as well.
President Obama may be at the tail end of his "I won both of them" second term, but he shows absolutely no signs of slowing down. He looks more like a star athlete in the fourth quarter of the game than a lame duck president.
He has a little more than one year left (which I for one am incredibly sad about), but if this year was any indication he has more things up his sleeve. Keep bringing the FIRE Mr. President all the way to January 2017!