In "Blood Brothers," Randy Roberts and Johnny Smith lift the curtain on the provocative history surrounding Muhammad Ali and Malcolm X's complex bond. Deeply examined and enthrallingly written, the authors explore how both legacies' involvement in the realms of race, politics and religion have coalesced to transform the world since the raging 1960s. Published by Basic Books, the narrative is titled, "Blood Brothers: The Fatal Friendship Between Muhammad Ali and Malcolm X." The following text is an excerpt from the book.
---
Cassius stretched his neck as he watched an honor guard escort Elijah Muhammad, Malcolm, and other officials onto the speaker's platform. Standing amid the awestruck silence, he felt the crowd's reverence for the Messenger. After exchanging the traditional greetings, As-Salaam-Alaikum and Wa-Alaikum-Salaam, Malcolm delivered his opening remarks and defended the Nation's doctrine. "We are not a sect or a cult, nor are we a hate group," he asserted. "We are a group of people who have accepted the Islamic faith and believe that Allah is the Supreme Being."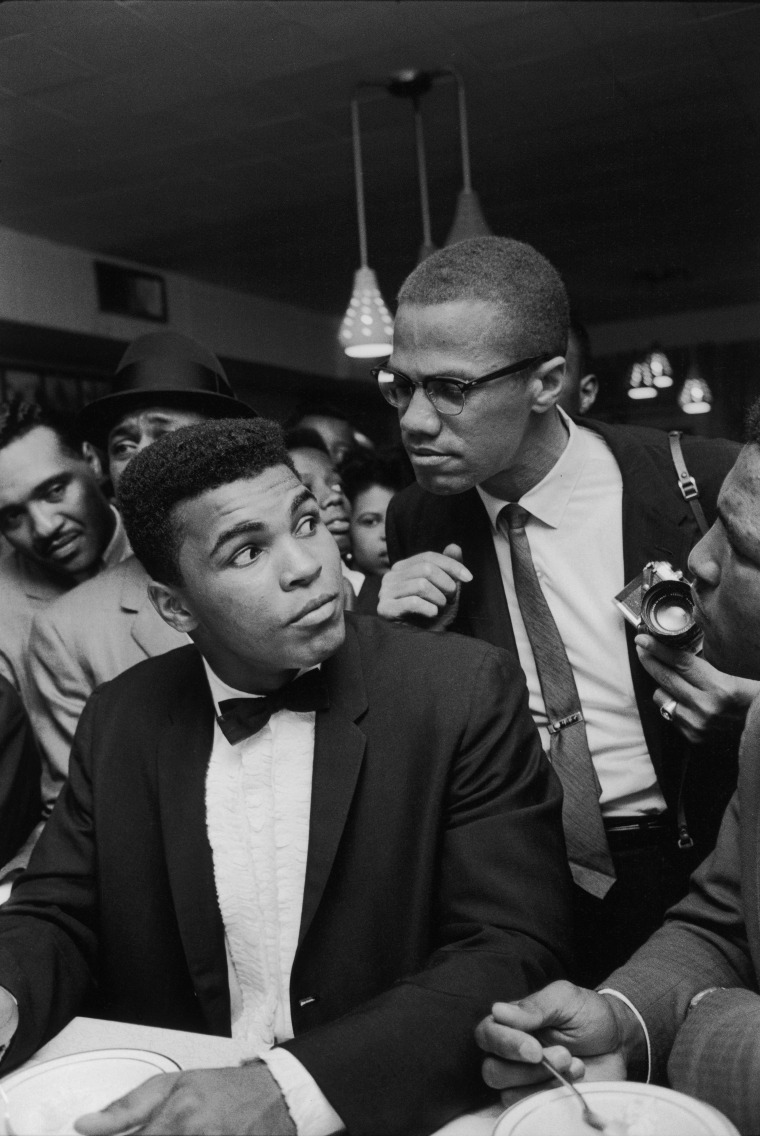 When Malcolm finished, Muhammad, the featured speaker, rose from his large chair, like a royal descending from his throne, and walked over to the lectern. Cassius listened attentively as the slight man with a receding hairline forcefully asserted that the "so-called Negro" had been enslaved for more than four hundred years, echoing what Clay had heard at the Miami mosque. "That is a long time for a master to mistreat you," he said. For two hours, Muhammad zealously preached while Cassius and Rudy sat well back in the crowded arena, "practically leading the applause."
Flanked by twenty to thirty members of the Fruit, Muhammad declared,"The time to rise is now." It was time for black men to renounce the "games of white men," he urged, time to abandon the struggle for integration and turn inward, looking to Allah's Messenger for salvation.Muhammad condemned the Los Angeles police for murdering Ronald Stokes and reminded his parents, the honored guests, that their son did not die in vain. The white man's day of judgment, he promised, would come before long.
Related: Muhammad AlI, 'The Greatest of All Time, Dead at 74
Muhammad demanded a separate state where blacks could live independently from whites. Malcolm sat just a few feet away from him, nodding with approval as he listened. "We must remember that we are two different people and we must be separate. That is the only way out."
The message Clay heard that day jived with what he had learned from his father—keep your distance from white men; they will never treat a black man fairly. It reinforced what he had read in newspapers and magazines and seen on television—images of the mutilated body of Emmett Till, the bombing of Martin Luther King's Montgomery home, and a white mob assaulting black teenagers outside a Little Rock high school.
Photos: Float Like a Butterfly: Muhammad Ali's Life in Pictures
That day in Detroit changed Clay's life. There was something about Malcolm—his swagger, the dazzle in his smile, the way that everyone in the diner watched him—that alerted Cassius that the brother minister, who, in the words of activist Dick Gregory, "spoke like a poor man and walked like a king," possessed an unbridled confidence and an audacity to speak his mind in a way that no else did.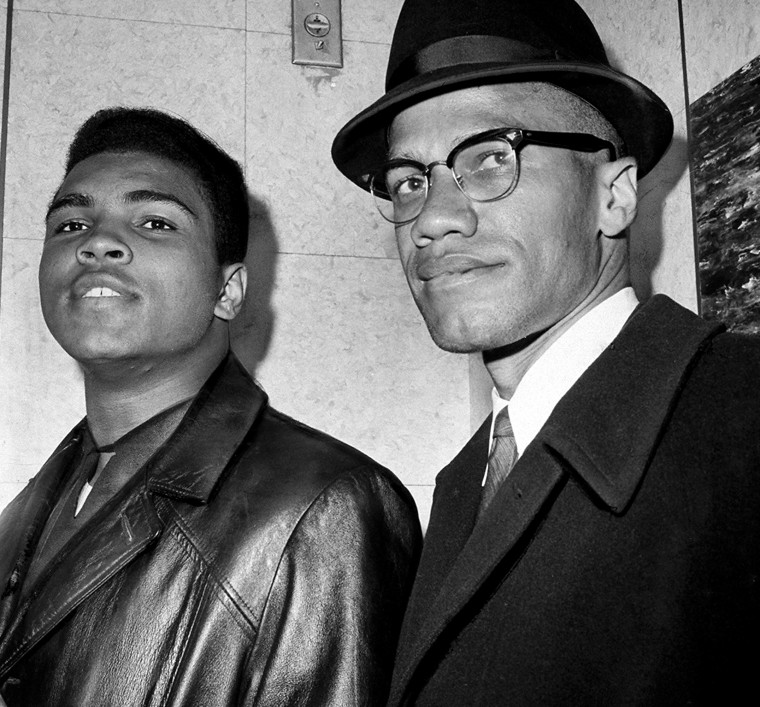 "My first impression of Malcolm X was how could a black man talk about the government and white people and act so bold and not be shot at? How could he say these things? Only God must be protecting him," Clay said later. Malcolm was unlike anyone he had ever met. "He was fearless. That really attracted me."
Malcolm had magnetized Clay, drawing him toward the inner circle of the Nation. He had no idea the effect he had on the young boxer that day in Detroit, but he would soon see him again.
Excerpted from Blood Brothers: The Fatal Friendship Between Muhammad Ali and Malcolm X by Randy Roberts and Johnny Smith (Basic Books, 2016). Republished with permission from Basic Books.