"Bad Hair Does Not Exist!" is a new bilingual book that encourages young Black, Afro-Latino, and multi-racial girls to see themselves, and their hair, as beautiful.
Sulma Arzu-Brown, who calls herself a "Garifuna" woman or Afro-Latino from Honduras, was inspired to write the book after her three-year-old daughter's babysitter commented that little Bella Victoria had "pelo malo," which is a Spanish term for "bad hair."
She knew then that she could either be angry or be a part of the solution, so she chose to write a book.
"The book is a tool of cultural solidarity and a tool of empowerment for all of our little girls," said Arzu-Brown whose daughters are now 4 and 11. "The term 'Bad hair' or 'Pelo Malo' is divisive to both community and family, and can contribute to low self-esteem."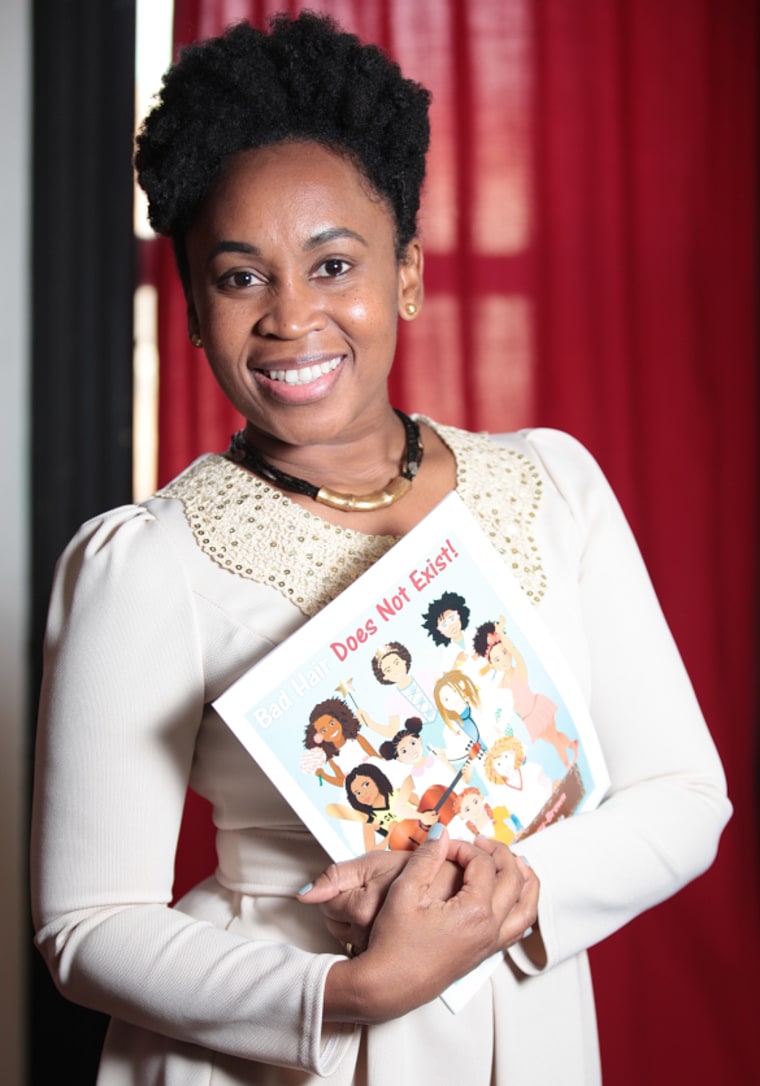 Arzu-Brown said her older daughter, Suleni, began telling her that she wanted straight hair after seeing so many images of girls that don't look like her on TV. She would tell her daughter that her hair was beautiful while at the same time getting her own hair chemically straightened.
"One day I went and cut it all off. I came home and this little girl took a sigh of relief and said, 'Mommy we finally look alike.' I didn't realize what a power of influence I was in my daughter's life until I found out that she struggled to look like me."
One day I went and cut it all off. I came home and this little girl took a sigh of relief and said, 'Mommy we finally look alike.'
For women with kinky-curly hair, sporting a natural hairdo can bring backlash — even within their own cultural communities.
"I walk into a Dominican hair salon and the employees are talking about me. I can hear them talk about my pelo malo," Mirna Martinez-Santiago, 43, and host of The Opinion Talk Show told NBC Latino. "I tell them there is nothing wrong with my hair, and they are shocked that I can understand them. I try to educate people, but the best way to educate people is just by being."
Arzu-Brown hopes to prevent instances like this and hopes that her book will help educate people and promote high self-esteem for girls.
"When the book is in their hands it takes the power away from media and they start to take ownership of the beauty they see in the mirror," said Arzu-Brown.
Arzu–Brown explained that it's not only the Hispanic community that struggles with this issue, but since the book release she has realized other cultures use the term. She is also working to have the book translated into Portuguese so she can reach the Afro-Brazilian community.
"I think it's important to highlight that Latinos and other people of color both share common challenges. I am Black, but I happen to be born in Honduras so I'm also Hispanic. I just wanted to let both communities know that we are one. We deal with the same challenges."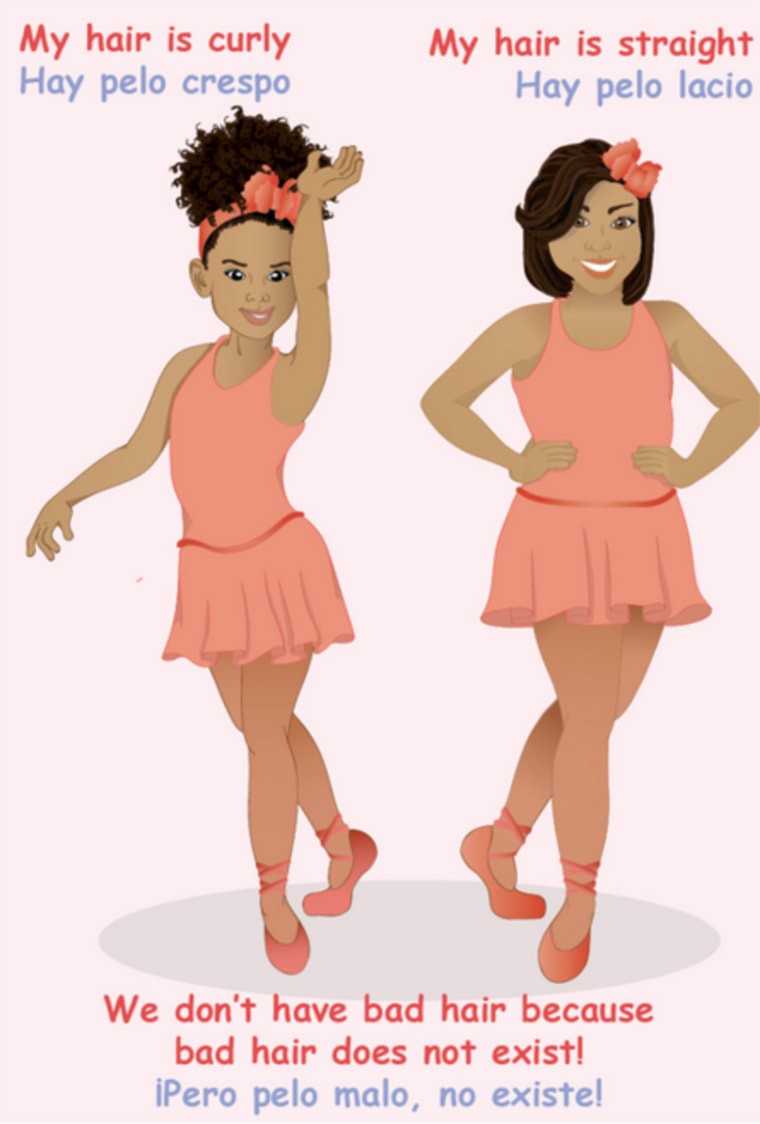 Verizon gave $10,000 to help fund the making of an app for "Bad Hair Does Not Exist" through the StartUp Box, an organization that focuses on growing the tech ecosystem in underserved communities, starting with the South Bronx.
Majora Carter, the founder of StartUp Box, said she got on board when she heard Arzu-Brown's vision and it was a just question of how she could help to "ramp it up."
"It's really important to have the ability [to produce] positive images for young women to feel good about themselves, especially in this country where little girls are valued according to what they look like in spite of many of our best efforts," said Carter. "It's important to say things like 'bad hair doesn't exist' and that everyone is beautiful."
Arzu-Brown's book can be purchased here.