A team of archaeologists in Boston broke ground at a former home of Malcolm X on Tuesday in an effort to unearth more about the murdered activist's life.
Before Rodnell Collins, Malcolm X's nephew and owner of the property at 72 Dale St., renovates and repurposes the property, Boston's city archaeologist Joseph Bagley is getting just one shot to record what lies beneath the surface.
Working side by side with Collins, who lived in the home with his mother and Malcolm X's sister, Ella Collins, provides Bagley with a unique opportunity.
"As archaeologists, we never ever get to turn to the person next to us and be like, 'What's this?'" Bagley said. "It's amazing, it feels like we're almost cheating."
The project began back in December when Collins notified the town that he wanted to do work on the foundation of the house to transform it into a space open to the public for tours. To successfully fix the foundation, however, Bagley said Collins would have to dig up a huge portion of the yard. Doing so would run the risk of destroying archaeological data, so Bagley seized the chance to first bring his team to the property to record and preserve everything they could.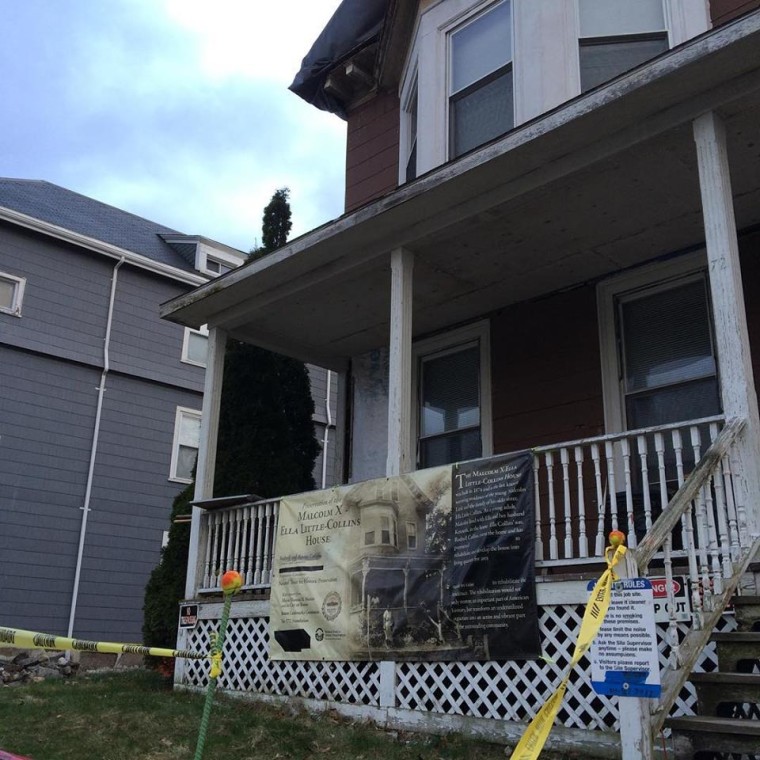 For Collins, the chance to delve deeper into his family's history and share it with others in the community is exciting.
"These are the things I haven't seen since I was a little boy," Collins said, adding that his mother and Uncle Malcolm would have loved the educational opportunity it affords.
Born Malcolm Little in Omaha, Nebraska in 1925, the man at heart of this excavation lived in various foster homes before moving to the Roxbury neighborhood of Boston to live with his older sister, Ella Collins, at the age of 15. The time in Boston proved to be formative for the teenager.
"I didn't know the world contained as many Negroes as I saw thronging downtown Roxbury at night, especially on Saturdays," Malcolm said in "The Autobiography of Malcolm X," as told to Alex Haley. "Neon lights, nightclubs, pool halls, bars, the cars they drove! Restaurants made the streets smell—rich, greasy, down-home black cooking! Jukeboxes blared Erskine Hawkins, Duke Ellington, Cootie Williams, dozens of others."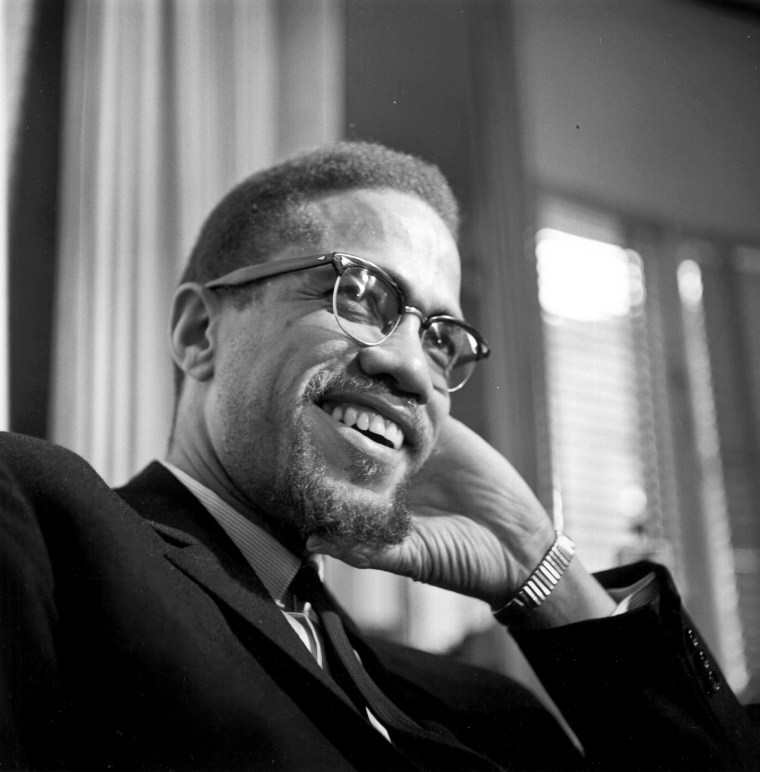 A few years later, Malcolm formed a burglary ring and was imprisoned for larceny when he was 20. While behind bars, he began learning about the Nation of Islam and moved quickly through the ranks of the organization, advocating black nationalism and segregation.
For other people on the archaeological team, it's not necessarily the story of Malcolm X's life that motivates them, but the physical lot itself.
RELATED: Essay: Looking For Clues in Elmina Castle, A Slave Trade House of Horror
John Steinberg, research scientist at the Fiske Center for Archaeological Research at the University of Massachusetts Boston, got involved in the project to apply geophysical techniques to inner city environments, methods involving advanced technologies that are not normally used in places like Boston.
"Generally in the inner city, you just dig. You don't use the technology first," Steinberg said. Because the lot is small and the amount of activity and disturbance is high, the team of geophysicists has to be strong. "The geophysics allows the archaeologists to dig less and learn more."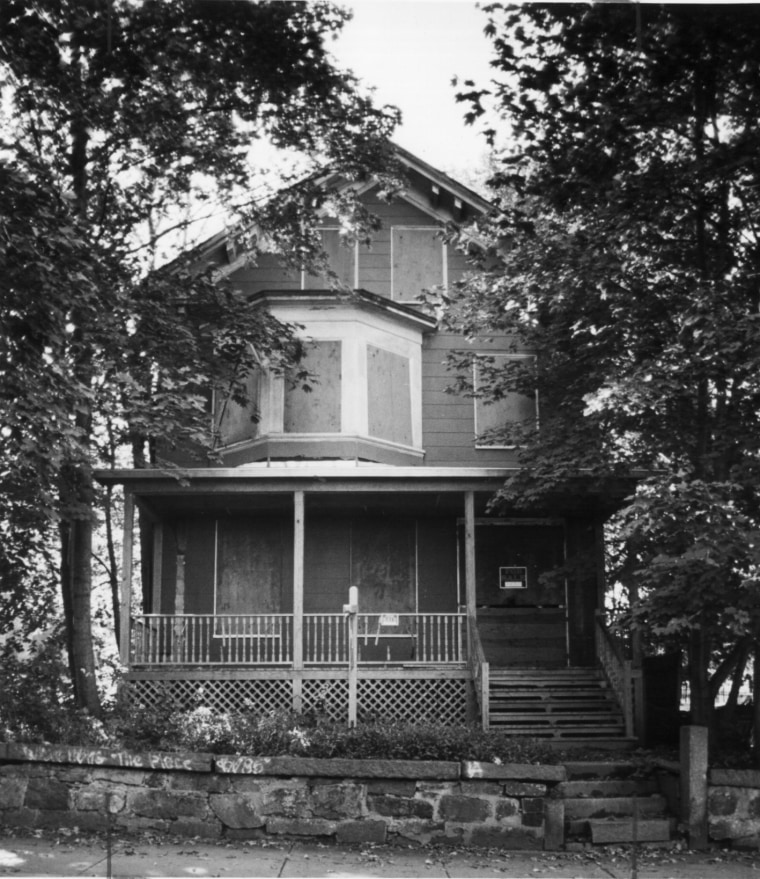 The archaeology team comprises experts from varying specialties, all contributing something different. Even though their interests all collide at Malcolm's old house in Roxbury, they're all taking away different lessons.
As Collins watches archaeologists dust off his family's history, the memories of lessons learned long ago return.
Collins recalled what his mother preached to him and his Uncle Malcolm, including to always be constructive rather than destructive. He remembered being at the very home in Boston as a mischievous small child, stepping on and squashing ants. His mom caught him in the act and asked him to think about what he was doing.
"She said, 'Consider the ants as builders. They're building, they're being constructive. And you come along and you want to destroy something – and for what reason? What are you building?'" he recalled she said. "My mom was always telling me, 'Be a builder, not a destroyer.'"
Bagley said he was amazed they were already finding artifacts after only a few hours of excavating, and memories washed over Collins with every discovery.
To Bagley and his team, it was an old ceramic dish. To Collins, it was something more – this dish was the one that held peach cobbler, that dish was the one his mother saved specially for guests. He recalled asking his mom why that was – that there were dishes they could only use when entertaining company.
"She explained to me…whenever you have guests in your home, you ought to give them the best of everything. Serve them the best of everything," he said. "Those who come here, let them enjoy our home and treat them well."
Following his mother's example, Collins will welcome the team of excavators to the lot in Roxbury over the next two weeks and will be on hand to answer any questions he can. Bagley also invites the public to observe the dig every weekday from 9 a.m. to 5 p.m., March 29 to April 8.