When he arrived in the United States for the first time, Alexandre Keto's first destination wasn't a tourist attraction, but Baltimore, Maryland. Armed with a backpack full of spray paint, the 27-year-old Brazilian graffiti artist wanted to see the neighborhood where Freddie Gray died while in police custody and where several hundred residents took to the streets in protest.
"It was really important for me to be in Baltimore, so I could see with my own eyes," said Keto.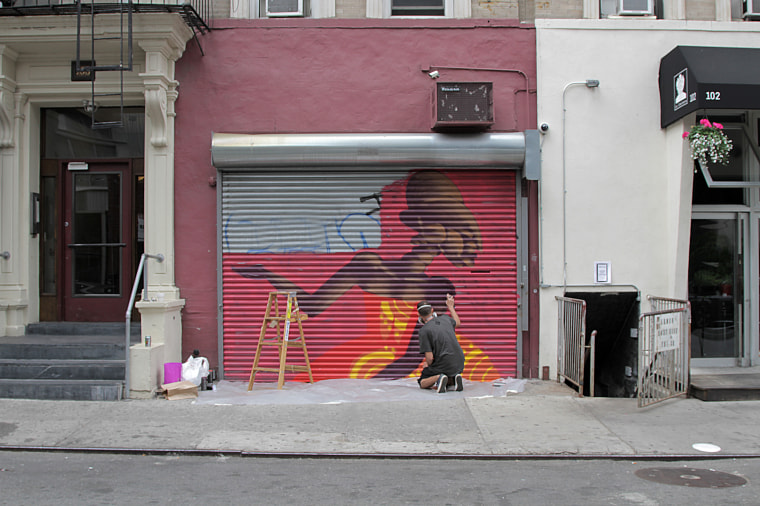 With permission, Keto set about his plan to paint a mural at the intersection of Pennsylvania and Fulton Avenues, two blocks away from where a CVS Pharmacy store was torched during the unrest. Two days, a student workshop, and three murals later, he left the community with a little more beauty and a little more hope.
Keto traveled to neighborhoods beyond Baltimore city limits, taking his work to Queens, Brooklyn, the Bronx, and Newark, New Jersey. He wanted to clear up misconceptions about American life and culture—showing his countrymen that Americans don't all live the easy life, often deal with the same problems as Brazilians.
Keto has quite a following in Brazil, and through his social media and workshops in his home country and abroad, he can communicate the similarities. "The same problems that I found in my neighborhood are the same problems that I saw in Baltimore, that I saw in France, in Germany, in Africa."
Influenced by the Hip Hop movement that had come to São Paulo, Keto began to practice street art 10 years ago, but with a growing sense of social awareness, he realized that his art wasn't reflective of his surroundings. He researched African art and found an innovative way to elevate it's influence on Brazilian culture and to form genuine connections with others. "When I was painting, people would stop by and talk to me, thank me," Keto said.
"Hip Hop was pure and open and non-censored at that time. It allowed us to communicate with youths in other parts of the world to say 'Our story is your story.'"
As masterful as his work is now, Keto is constantly improving and evolving with each new mural. His body of work now stands at over 1,000 pieces in over 12 countries, the United States being the latest addition. From the streets of West Africa to immigrant communities in Europe, his work is truly for the people, with their own faces and histories reflected back to them.
Graffiti art, an element of the Hip Hop movement, continues to make a huge influence on cultures around the world. Rocky Bucano, the president of the Universal Hip Hop Museum, credits its popularity to the fact that it's "the art form of universal struggle."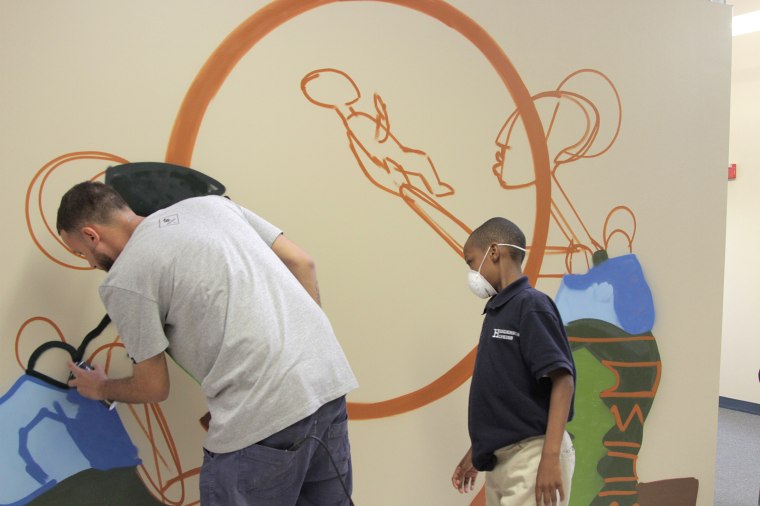 "It's the expression of freedom," Bucano says. "Growing up in poverty, the mindset was a way for the youth to express their frustration, but in a positive way. The kids living overseas, they couldn't really relate to Rock & Roll. It didn't speak to their level of frustration."
He adds, "Hip Hop was pure and open and non-censored at that time. It allowed us to communicate with youths in other parts of the world to say 'Our story is your story.' And they've adapted that story and embraced that culture."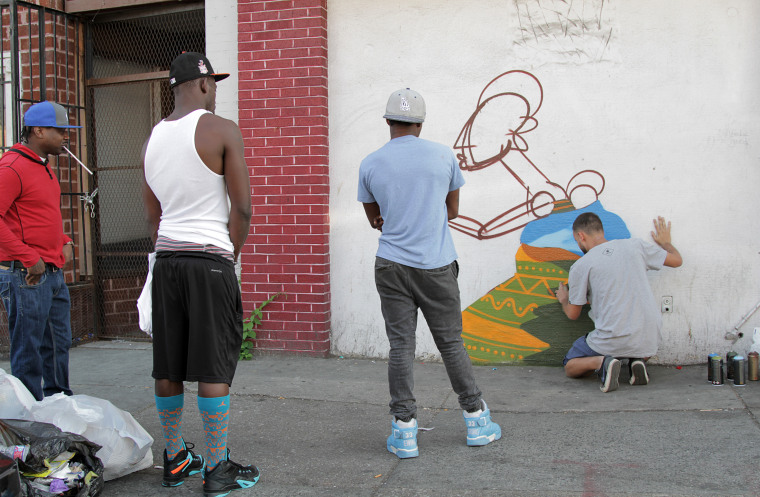 "Here is a young man who wasn't even born when hip hop first started, but somehow through the exposure of the art form… developed his own passion for creative expression. What he is doing is quite different from the traditional graffiti artists, through his use of African culture. But what's great about it is that he has somehow connected graffiti to the origins, I mean the early roots origins, of hip hop culture. Not even origins of where we started here, but the Motherland, in Africa, and kind of connecting the dots. "
In addition to spending long days painting murals, Keto's trip was organized by his US manager Mable Ivory. He spoke at engagements, student workshops, and collaborated with NY artist Spazecraft. But perhaps most memorable for him was going to the South Bronx and meeting the man Keto calls his hero: the founder of Hip Hop, Clive Campbell, most popularly known as DJ Kool Herc. They spoke for a few moments, enough time for Keto to thank the man whose influence continues to endure on a global scale.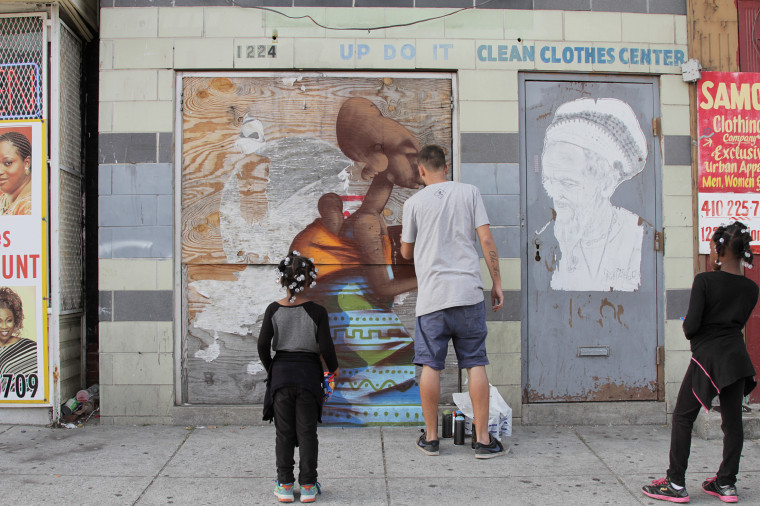 When asked what he hopes to accomplish with his art, Keto says, "Right now, there are kids in [Brazilian slums] with nothing. They have nothing and have nothing to look forward to unless they have inspiration."
Spending his days teaching his craft to school children, whether it's in Dakar, Senegal, or Baltimore, Maryland, "that's all I hope to do," he continued. "Just give them something to aspire to."