Student leaders at Chicago State University are calling on Illinois state lawmakers to put politics aside and agree on a budget that will keep their school open.
"We are in the midst of a budget crisis," said Charles Preston, 25, and a senior at the South Side Chicago institution. "It is a fight we shouldn't have to fight."
Since July 2015, Republican Gov. Bruce Rauner and Democratic leaders in the General Assembly have battled over the state's multimillion-dollar budget. According to reports, Rauner has called for a proposed 31 percent cut to higher education as a means of "cutting waste," but Democrats have fought to keep those cuts to just 6.5 percent. CSU and other publicly funded post-secondary institutions are caught in the middle.
CSU, which has roughly 4,500 students, receives about 30 percent of its budget from the state of Illinois. That number translates to roughly $36 million in state appropriations. The school also receives roughly $5 million in MAP (Monetary Award Program) grants and $1.6 million in state-funded merit scholarships -- from which many of the students of color benefit.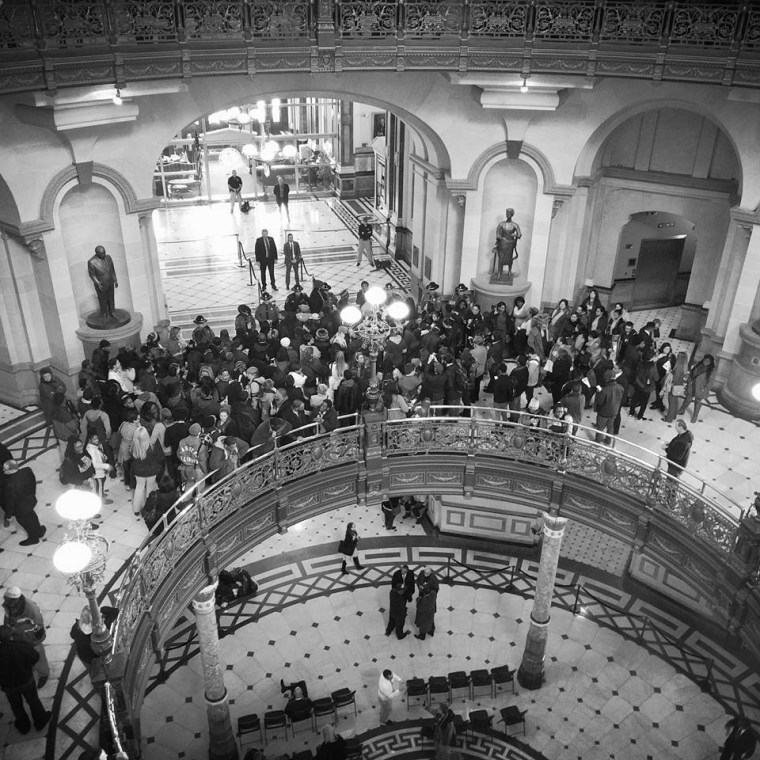 Preston and about a hundred others took their fight to the Illinois statehouse a week after President Obama visited Springfield on the anniversary of his 2008 campaign launch.
Strategically timed to Governor's budget address, faculty and students filled three buses sponsored by the Chicago Urban League and rallied. Their protest began at the Abraham Lincoln monument and then moved inside to the governor's office and general assembly offices.
"Police had barricaded inside the governor's office," Preston said. "We were allowed to protest inside the building, but only outside of the governor's office and General assembly chambers."
Preston says they have been loud, but it's been difficult. Some of his revelations have been difficult to stomach.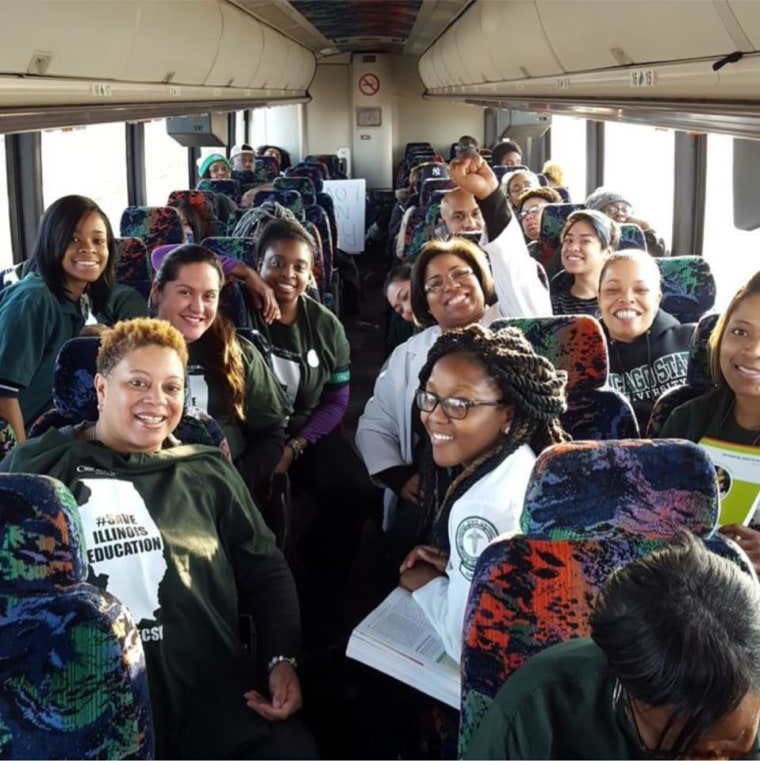 "We are organizing against a certain racism," he told NBCBLK, "And it is difficult, what we are facing especially when you find out the allegiances and how people are more beholding to the politics than the people they are supposed to represent."
Cost cutting measures over the past year and a half have included layoffs of tenured faculty to administrative staff, said Thomas Wogan, spokesman for CSU.
"Right now we are in a very difficult position, a pretty unprecedented situation. If this continues, we will have to do additional layoffs. Absolute and essential spending is the priority," he told NBCBLK. "We do not intend to close. No one has ever closed a public institution in Illinois before."
In a statement to NBCBLK, Catherine Kelly, press secretary for the Illinois Governor's office said temporary solutions have been attempted.
"Chicago State could be funded tomorrow if the Democrats in the legislature supported HB 4539/SB 2349," she said. "That bill would fund MAP grants [to] community colleges and all of Illinois' public universities while giving the Governor the authority to respond to an unbalanced budget by reallocating funds and reducing spending in a number of ways."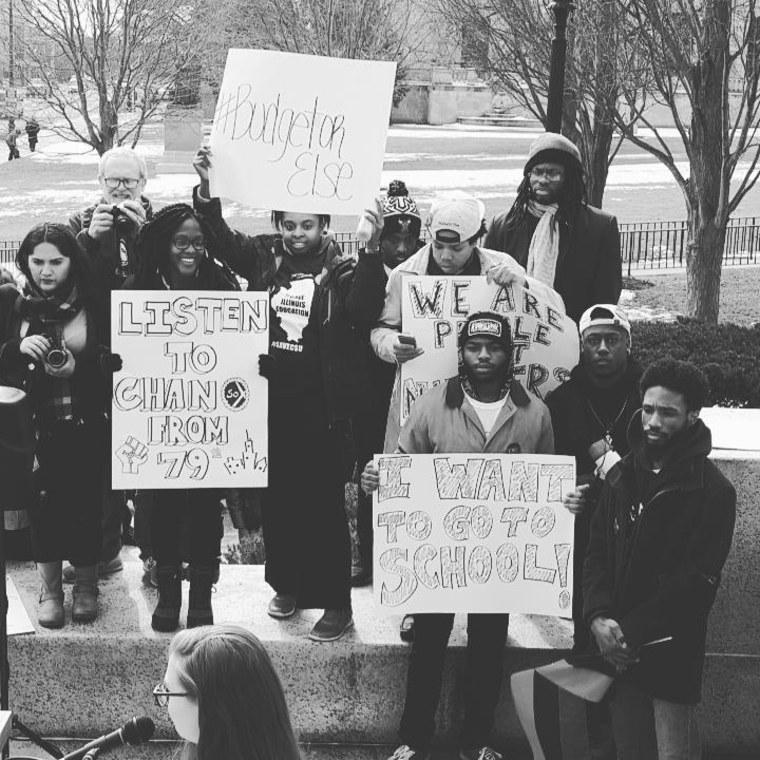 None of that matters to Preston.
"The fact that the Illinois General Assembly cannot provide a budget, it is – there are no words for it," said Preston. "How can you not provide funds for education? You have black leaders, preachers, politicians who support the governor but are saying nothing about CSU. Even our own Alderman has not said a word. At times we cannot think about it too long because we have to organize and make actions."
While he cannot say a lot of good usually comes from a budget crisis, Wogan says the fact that the students have rallied and are working together for a cause as a silver lining to a lousy situation.
"We are really proud of them and trying to support them and give them guidance as appropriate. Our main goal has been to keep them informed of what is happening," Wogan said. "They are on the front lines. The message is theirs."