As consumers invest hours and hours of searching for the best deals on holiday gifts for their loved ones, black business owners are asking consumers to invest that same time and money with them.
'Buying black,' said black business owners, is an investment not just for the businesses, but the entire black community.
"Black business owners have their ear to the street. They pour into the communities in which they reside," Eldredge E. Washington, co-founder of Spendefy, told NBC News. "They play a role in building the communities in which they reside. By supporting them the way we do, we help to empower them."
Washington and his friend Antwon Davis, created Spendefy two years ago to help small black businesses achieve success by providing them with resources needed to be successful.
A lack of resources, said Washington, is at the core of what plagues most communities today, especially the black community.
"Nationwide there are more than 2.6 million black-owned businesses," Davis told NBC News. "But eight out of 10 fail within the first year and a half because of a lack of exposure, a lack of capital, and a lack of business acumen."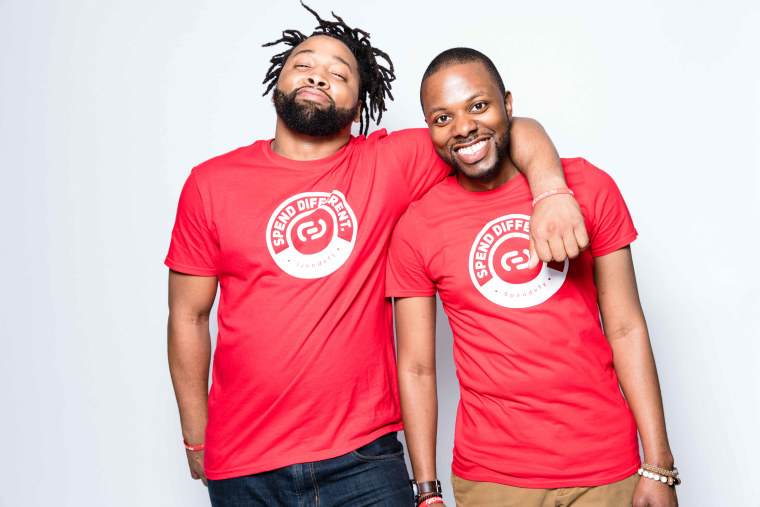 Dubbing it "the Yelp for black businesses," Davis said Spendefy provides small black businesses with much needed exposure.
"Consumers seek products and services regularly, but these businesses do not have the bandwidth or the time available to figure out how to compete as technology changes every single day," he said.
Using the site is simple. All one has to do is log in, search their area, and find the black-owned businesses near them. Businesses can be found by searching location, keyword(s), or category.
For Eric Patrick, CEO and founder of Black Market Exchange, 'Buying Black' is a statement but more than just a mantra within the black community.
"Money can last longer within our community," he told NBC News via email. "Which then can be used for further progression not only of businesses, but income in households to use towards higher education and skills training."
Through Black Market Exchange, Patrick attempts to educate people of color, especially millennials, on best practices of investing. Because most black businesses are not publicly traded companies, he said the best means of supporting them is by being consumers.
"When shopping at black businesses, we should look at our acts of frequenting them as investing with the return being the further progression of people in our community," he said, "As well as a means for them to feed their families and provide their children with more opportunities."
Jay Bobo and Latesha Williams, owners of Cards for All People told NBC News that the business they receive has direct impact; whether it's Grandma Pat, their attorney Kwame, or the cast and crew of their upcoming game show Black Card Revoked.
"We hire local students and especially grandmothers to join our fulfillment team to help meet the demand of our consumers," Williams said via email. "Grandmothers are mature and hard-working. These elders are the backbone of the community — supporting them supports entire families. We're fostering opportunities and growth for future generations."
When shopping at black businesses, we should look at our acts of frequenting them as investing with the return being the further progression of people in our community."
When supporting black businesses, Davis and Washington suggest that consumers should research the business's socially conscious practices.
"We have seen some who are focused on hiring those who have been incarcerated, or focused on creating opportunities for youth in urban communities," Davis said. "There are all of these smaller businesses doing more than providing quality services and products. They are doing good and representing a level of social responsibility in our community."
According to Davis and Washington, most black-owned businesses are clustered near major metropolitan cities. New York is number one with 200,000 black-owned businesses in or around New York City. Chicago is second and Atlanta is third with 80,000. The southeast region has the largest percentage of black-owned businesses overall due to its black population numbers, they add.
The holidays are a peak time of year for Cards for All People, said Bobo and Williams. According to Tristan Walker, CEO and founder of Walker & Company Brands, the company that produces Bevel, the holidays are always a major focus for them.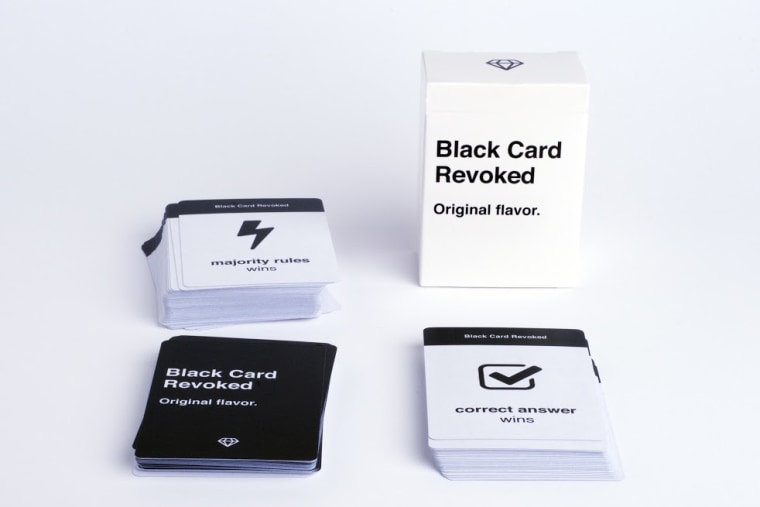 "Our products make thoughtful gifts, whether you're after something for your dad or boyfriend and, now, your wife or mom," he told NBC News. "This holiday season is the first time our women's line is available for purchase online."
However, Washington said, consumers should not limit their support of black businesses to just the holiday season and '"Buying Black' should be something you do 365 days of the year.'"
"If we want to see change in our community, you have to make an effort, go out of our way, and find these businesses," he said, adding that consumers will discover some of the "dopest businesses in America."
Patrick challenges customers to patronize at least one black business a month for a year.
"And see how it changes your outlook on black-owned businesses as well as fosters new relationships," he said. "I've been using the same tax preparer for the past three years. It's helped us not only grow a professional relationship, but also a personal friendship."