During its most recent hearing, the California Reparations Task Force voted to recommend reviving a modern version of the Freedmen's Bureau — an all-encompassing agency created in 1865 to assist previously enslaved Black people — to administer any benefits related to reparations in the state.
The nine-member California task force, impaneled by Gov. Gavin Newsom, has been researching for two years the depth of the harms inflicted by racism in the state and beyond. During a public hearing earlier this month in Sacramento, the task force agreed with Chair Kamilah Moore to recommend a state agency called the Freedom Affairs Agency that would work similarly as the Freedmen's Bureau.
The task force said its recommendations for reparations would include monetary compensation and the installation of programs to address long-standing systemic inequalities. Establishing centralized oversight to these proposals was a top concern to both the task force and the individuals who attended the public hearings. 
"We need these programs you're talking about to be held accountable," a man who had traveled from Hayward, about 90 miles south of Sacramento, said to the task force. "The last thing we need is for this to be a scam and people lining their pockets."
The task force's recommendations will be evaluated by state lawmakers who will propose policies that would have to be passed by the Legislature and signed into law by Newsom.
"We know the Legislature is going to do what it wants," Moore said. "Why shouldn't we go as large as possible?"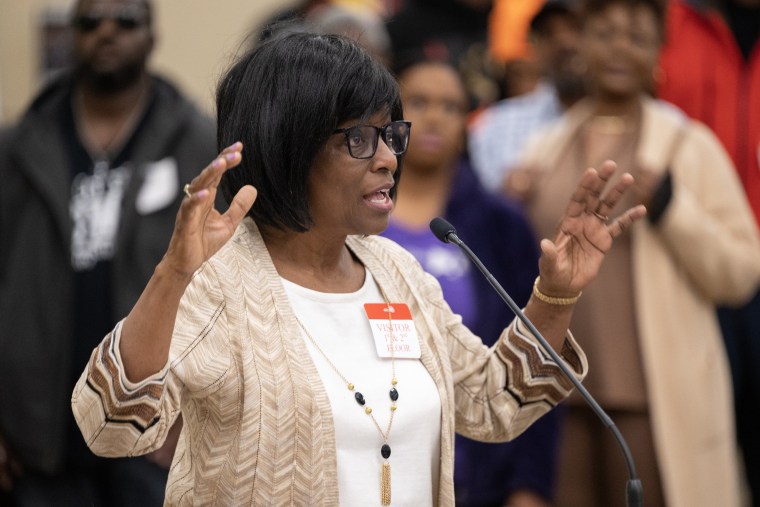 The agency would "provide perpetual special consideration to descendants of American slaves," the chairperson added, with a general counsel, chief financial officer, a communications department, a genealogy arm and a research branch, among other resources. 
What was the Freedman's Bureau?
The short-lived but effective Freedmen's Bureau was established by Congress soon after slavery was abolished in America, and served the 4 million newly freed Black Americans to find clothing, food and shelter, and helped with relocation and medical assistance. The bureau set up offices in 15 cities across the South and in border states, where it founded schools, legalized marriages and oversaw land purchases, among many other services.
For the first three years, its ambition was to aid the formerly enslaved to become self-reliant. It assisted the newly freed in their transition out of slavery by negotiating labor contracts, legalizing marriages and locating lost relatives. It also provided food, housing, education and medical care to more than 4 million people, including poor whites and veterans displaced by war.
Its impact was significant before it was disbanded in 1872 because of funding issues fueled by racial animus. White Southerners, upset that Blacks were granted opportunities to create a stable life, applied so much pressure on the government that it disbanded the agency after just seven years.
The bureau built an enormous database from the periods of slavery to Reconstruction, making it a prized resource for genealogists and historians.
Task members questioned the affordability of the undertaking, saying it would be "extremely expensive to maintain." But Moore responded by saying: "The scope of harm is large, so the scope of the solution should be as large."