SACRAMENTO — A task force set to discuss and issue recommendations about California's debt to the descendants of enslaved people kicked off a two-day public hearing Friday — and it was clear that members and public in attendance were hopeful its impact could reach beyond the state's borders. 
The most populous state in the country is attempting to carve a pathway to reparations through the nine-member group, with a comprehensive set of recommendations expected to be released by July 1.
"This is an historic moment, not only for California, but America at large," said Maureen Simmons, who as an intern for Assembly member Shirley Weber completed research that led to AB 3121 — the bill to create the Reparations Task Force in California. 
While other cities like Evanston, Illinois, and Providence, Rhode Island, have established reparations for slavery and racial terror, Simmons said she is convinced California's Herculean effort will act as a model "that will set the tone for what reparations should look like here across the U.S."
In a 500-page preliminary report issued in June 2022, the California task force outlines wrongs specific not only to the state, but to discrimination and white supremacist policies across the country. As California Assemblyman and task force member Reginald Jones-Sawyer emphasized, "This will be the model for everyone, whether they do it at their local level, state level or when they finally do national reparations."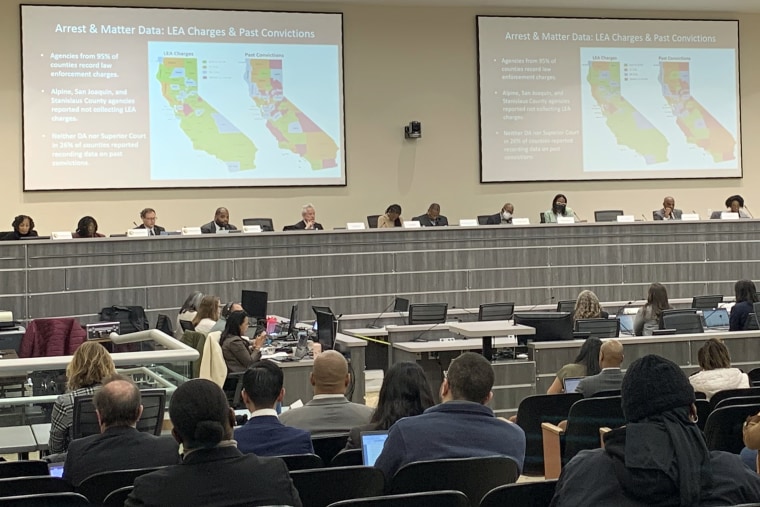 Jones-Sawyer pointed out the unprecedented, "comprehensive evaluation of the harms of chattel slavery and its impacts on African Americans" to be documented in the final report, which he said will include data and research from a host of economists, analysts, historians, educators, genealogists and the California Department of Justice.
"This will be used by others," Jones-Sawyer said. "And the reason ours will hold up is because the foundation of it is based on data, hard core data, suitable data."
The preliminary report that is guiding the work of the California task force covers 12 points of emphasis: enslavement; racial terror; political disenfranchisement; housing segregation; separate and unequal education; racism in environment and infrastructure; pathologizing the Black family; control over creative, cultural and intellectual life; stolen labor and hindered opportunity; an unjust legal system; mental and physical harm and neglect; and the racial wealth gap. 
The task force will recommend measures to address disparities in these areas, Jones-Sawyer said. But most noteworthy, he said, "we will recommend financial compensation. But we're going to make recommendations on many areas that I think will have a longer lasting impact on African American life."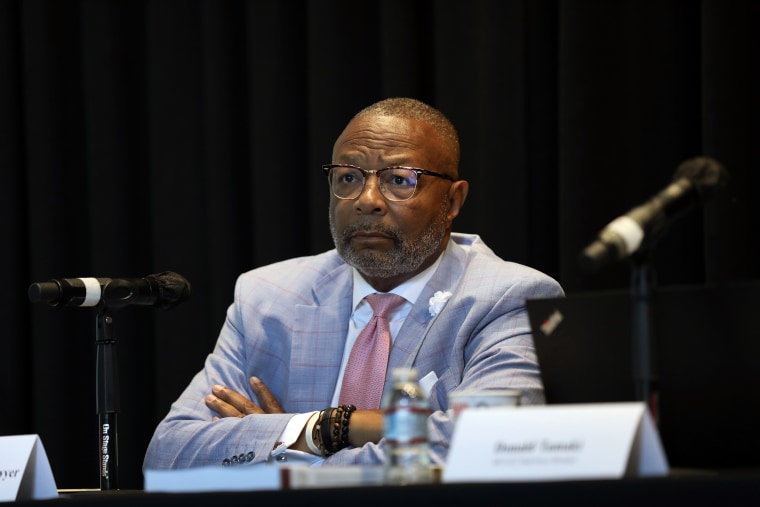 But there are still a few issues that need to be worked out before the task force issues any recommendations. Among them,  determine what are the California residency requirements to receive reparations; establish what were the beginning and end dates connected to the harms inflicted by slavery; who will be compensated, and how financial reparations will be paid and calculated.
"It's a big job, a hard job that, at first, I said, 'No way' about being on the committee," said task force member Cheryl Grills, a professor of clinical psychology at Loyola Marymount University. "But the African in me said, 'I have a duty to do this. There's nothing more revolutionary to do with your life in this moment.' … And so, the downside of it — the vitriol and mean-spiritedness that we endure, especially from Black people, is a different level of hurt and pain. But there's so much more at stake."
Jones-Sawyer said that as an elected official he is accustomed to what he called "Twitter terrorists." But he said he feels sorry for the other task force members. "None of them signed up for that," he said, "and the only thing that really bothered me is when my own people would attack me. That's disheartening, because at the end of the day, I'm trying to do something for all Black people." 
The people's angst was clear at the initial hearing Friday at the auditorium of the California Environmental Protection Agency. With a large media presence and television cameras pointed at them, residents lined up for the opportunity to express their support and concerns — in person and via phone — about the progress and process of the reparations movement. 
The speakers were angry and agitated, hopeful and grateful. But they also were not convinced anything would happen.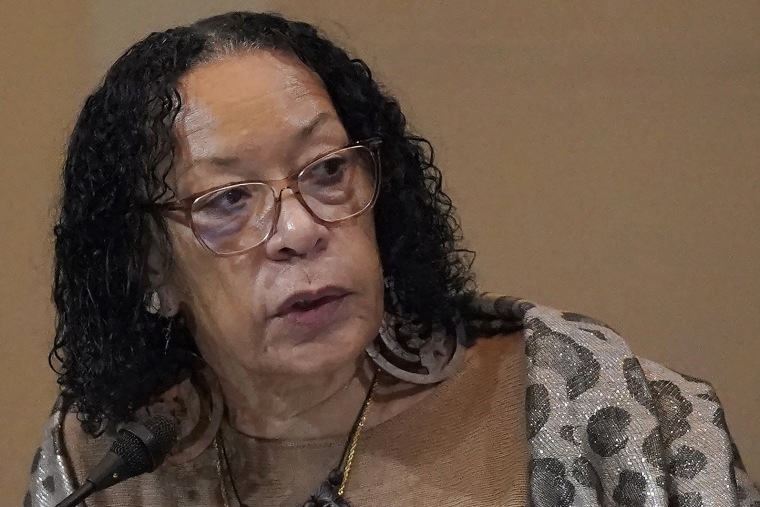 "We're conditioned to believe things won't go our way," said Rhona Washington-Bey, a mother who brought her two small children with her to the hearing. "But these hearings are important for us, the citizens, because it's a way to get things off of our chest. Everyone has their ideas about what should happen, how reparations should happen. Everyone won't be happy. But it's exciting that California is trying." 
"So goes California, so goes the nation," said Henry Williams, 88, who said he had picked cotton in Alabama as a youth.
Simmons, whose work as an intern helped with the formation of the task force, said she has heard from detractors that the quest for reparations is a "futile effort" and "we should just let bygones be bygones." Those thoughts infuriated her and crystalized why the task force's work is critical, she said.
 "How can we let bygones be bygones when the knee of white supremacy is still on the necks of Black Americans choking the very life from us?" Simmons said at the hearing. "How can we let bygones be bygones when American medicine was built on the backs of slaves, yet the descendants of Black slaves have worse health outcomes than their counterparts due to health care disparities. How do we let bygones be bygones when Africans forced in the 400 years of chattel slavery, through kidnapping and fraud, undergirded the economic infrastructure of America, yet the economic wealth gap between the heirs of chattel slavery and whites are a glaring reminder of the injustice caused by oppressive regimes?"
 Although there remains much more work to be done by July, the anticipation is mounting, even for task force members. 
"I'm almost afraid to believe it will happen," Grills said. "But I act as if I believe. We have to act as if it is impossible to fail. So, I'm excited that we actually will move the needle on ensuring that Black people re-enter the circle of humanity, that we receive justice, that we get an opportunity to see ourselves unburdened by lies of white superiority and Black inferiority. And the entire country will benefit from what's happening in California."