The first audiences to see "Loving," a new film about the interracial couple whose marriage propelled them toward a historic Supreme Court decision — are immediately declaring it an Academy Award contender.
The film directed by Jeff Nichols premiered at the Cannes Film Festival Monday night. Many journalists who attended a morning press screening hailed the filmmaker and the performances of actors Ruth Negga and Joel Edgerton.
"Ruth, are you prepared to win the Oscar? Because you will and you deserve it," one reporter declared at a press conference for the film. Another reporter told Edgerton to start working on his Oscar acceptance speech.
"Every human being can relate to loving someone and what would you be willing to do to be together when others are saying you can't."
Negga, an Ethiopian-Irish actress, and Australian-native Edgerton play Mildred and Richard Loving, the Virginia couple who were arrested in 1959 for violating that state's anti-miscegenation law. They pleaded guilty to the charge, but later challenged it in court, a case that eventually reached the Supreme Court as Loving v. Virginia.
In 1967 the Court unanimously ruled in favor of the Lovings, a decision that outlawed bans on interracial marriage.
Nichols called the court case "fascinating" but said he wanted "Loving" to focus on the couple themselves.
"I didn't want to make a courtroom drama. I wanted to make a movie about two people in love and fortunately Mildred and Richard provide the most perfect version of that story," Nichols said. "I truly believe this is one of the most pure love stories of American history."
Nichols said he didn't know much about the Loving case until he saw a 2012 documentary on it — "The Loving Story," directed by Nancy Buirski.
"The trailer [for the documentary] made me cry," he said. "And I sent it to my wife and she wrote me an email back — because I was traveling for work — and she said, 'Listen, I really love you. But if you don't make this movie I'm going to divorce you.' And so that was it. I was in from the beginning."
The director told NBCBLK he felt a special responsibility to the story given the historical importance of the Loving case.
"We need to be talking about these things. These issues are important and I was really pleased to find a story that kind of cuts through the politics of it all and just talks about people," he told NBCBLK. "I think it's an important way to talk about it."
He added the Loving story is particularly relevant today, given the Supreme Court decision last year in Obergefell v. Hodges that granted same-sex couples the right to marry.
"Marriage equality is at the center of this story. It's why they quoted Loving v. Virginia so much in the [Obergefell v. Hodges] court case," Nichols told NBCBLK.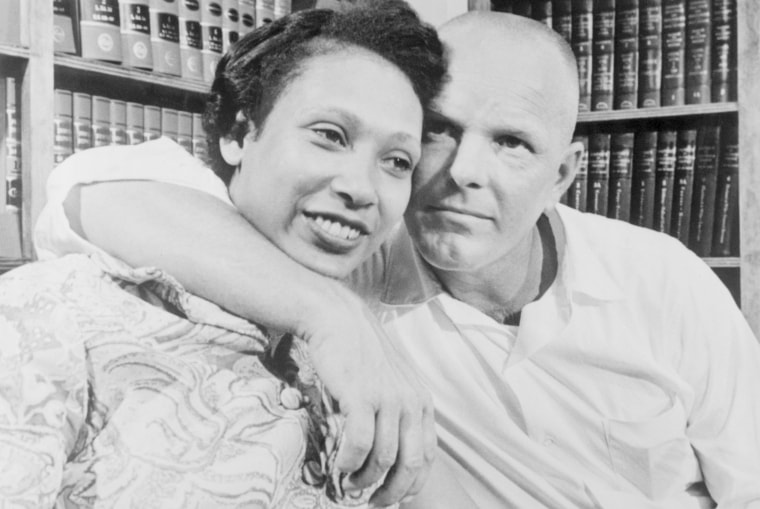 The Lovings are not alive to see this version of their life reach the screen (a 1996 TV movie, "Mr. and Mrs. Loving," starred Lela Rochon and Timothy Hutton in the title roles). Richard Loving was killed by a drunk driver in 1975. His wife Mildred died in 2008. Of the Lovings' three children, only Peggy survives.
"The most terrifying part of this has been showing her the script, showing her the film," Nichols said. The director recalled traveling to see Peggy at her home in Virginia.
RELATED: Old Navy Interracial Ad Resurrects Heated Debate
"She's a very strong woman. And she started flipping through and looking at it [the script]. I couldn't tell if she liked it or not. She hadn't said anything. And she began to cry because she said, 'They're all gone.'"
"It was such a privilege to play Mildred. An incredible woman, just incredible," Negga said at the press conference. "I fell deeply in love with Mildred and Richard and their story. I think we all just wanted to do them justice."
Edgerton echoed that sentiment in conversation with NBCBLK.
"I put a lot of pressure on myself. I know both Ruth and I cared so much about the story. But the luxury was we had footage of Richard and Mildred, [from] the wonderful documentary that Nancy [Buirski] made, and access to the family, lots of footage of them which made it easier then to kind of find our way in."
RELATED: Kerry Washington Confronts Identity Politics in Role as Anita Hill
Actor Alano Miller ("Underground") plays Raymond Green, an African-American man who was Richard Loving's best friend. "You have two men who have very little words with each other but show so much respect and love for each other and have each other's backs," Miller said.
Reached by phone in North Carolina, Miller told NBCBLK what drew him to the project.
"I felt like it was a human story. Every human being can relate to loving someone and what would you be willing to do to be together when others are saying you can't. It's a classic Romeo and Juliet. That to me is just so powerful and it's still right on time," he said. "We're still dealing with these issues of interracial marriage or interracial relationships in the South or even all over the world. Why not do this story? Why not tell it now? It needs to continue to be put out there."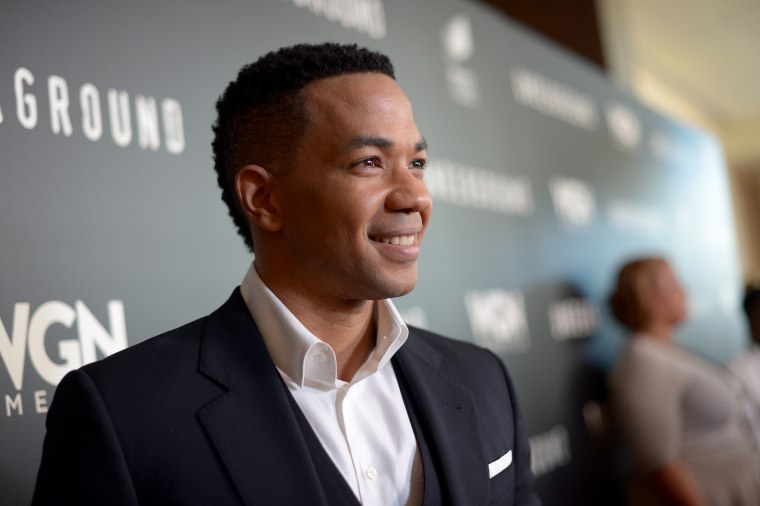 Miller told NBCBLK the Lovings' story holds special importance for African-Americans.
"As an African-American we are always constantly wanting to find our sense in the world, the equality in the world. And so here it is. Here is a moment where there's a couple who is asking for their equality," he said. "I think it is very important in that sense, how important this story is for African Americans to be just seen as human beings and not as a color and don't let that color be the reason why we don't succeed in life or are not afforded certain possibilities in life because of the shade of your skin."
"Loving" is set for an early November release in U.S. theaters, placing it right in the middle of awards season.
Nichols brushed aside Oscar talk. He said his goal was to get viewers to think about the individuals at the center of landmark legal disputes like Loving v. Virginia.
"You can sit in your armchair at home and espouse opinions but they actually affect people. And this is all we want to do. This is why being in a festival like [Cannes] is important, having a company like Focus releasing this film. I just want people to see it. People need to talk about this stuff."
Added Miller, "I just want people to watch it and be inspired by it and be encouraged by it. It's that thing, love conquers all."