"Baltimore: ChangeMakers" will introduce you to some of the individuals who are engaging youth, seeking to improve their neighborhoods block by block, and demanding that their voices be heard in corridors of power. Each one is different but determined in their own unique way to change the paradigm in the city, pushing to help rebuild it one day, one person at a time.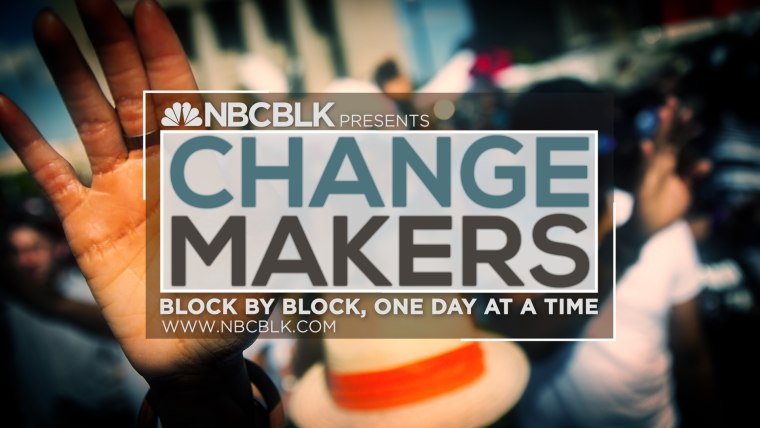 ---
Change Maker: Tawanda Jones
Hashtags: #justicefortyronewest #blacklivesmatter
---
Outside a courthouse in downtown Baltimore, Tawanda Jones and fellow activists are carrying protest signs, while chanting loudly: "We can't stop, won't stop, `til killer cops are in cell blocks!"
Brandishing a bullhorn, Jones appears brave. But later, she sobs while discussing her late brother, Tyrone West, who died following a July 2013 traffic stop by police. "That day, I knew something was wrong. I could feel his pain."
Relatives of West allege that he was brutally beaten by multiple officers and that a stun gun and pepper spray were used to restrain him. Police have countered that the 44-year-old (who was on parole at the time) resisted arrest and had a drug stash.
An official autopsy in December 2013 didn't determine the cause of death, but the medical examiner noted that West was dehydrated from "extreme" temperatures that summer day; the autopsy also noted an underlying heart condition, which his family denies. Baltimore's then-top prosecutor, Gregg Bernstein publicly announced soon-after that the State's Attorney Office investigation found insufficient evidence to criminally charge the officers involved.
"Black people are more than hashtags and body bags." — Tawanda Jones
Mayor Stephanie Rawlings-Blake commissioned an independent police review; published in 2014, it said that officers didn't use excessive force, but made mistakes that led to "chaos." Baltimore's City Council held hearings in 2015 on the matter, and the West family has filed a federal lawsuit.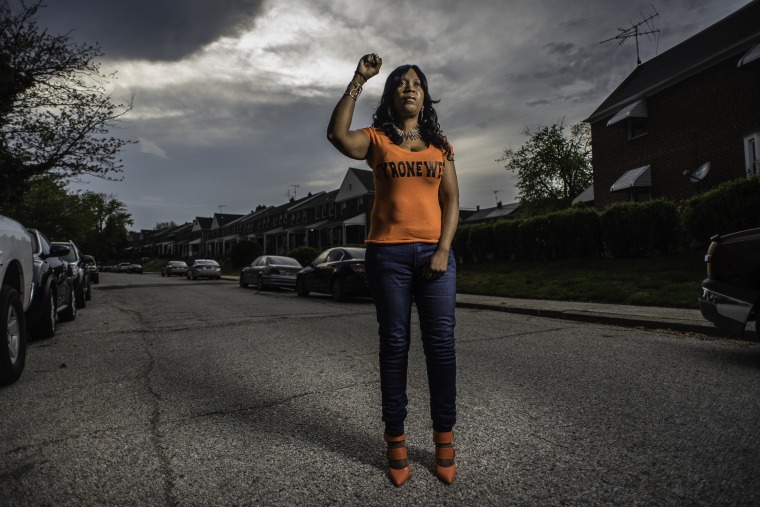 This April, around the same time Baltimore prepared to mark the one-year anniversary of Freddie Gray's police custody death, State's Attorney Marilyn Mosby released a statement about the West case. Acknowledging "the magnitude of the family's grief" and citing "three prior separate investigations," Mosby said there has been "no new evidence or additional information" to merit reopening the case.
Since that time, however, results of a forensic autopsy requested by a lawyer for the West family have been released; Jones said the report concludes that her brother died of suffocation. The family is now seeking to exhume his body for additional answers.
RELATED: ChangeMakers: A Refuge Through Faith, Prayer & Patience
Requests for comment from prosecutors were not answered by press time; police representatives have previously said they cannot speak about the case while litigation is pending.
The West family and their supporters continue to hold weekly `West Wednesday' demonstrations in Baltimore.
"Looking at the high number of African-Americans killed, I'd be remiss not to say `Black Lives Matter," said Jones, 39, a pre-school teacher who says her quest for justice isn't just about her sibling.
"I once thought of police as `Officer Friendly,' but they need to be aboveboard in doing right— not above the law," she said. "Black people are more than hashtags and body bags. I will continue to fight for our lives until the end of time."
Our "Baltimore: Change Makers" series will introduce you to some of the stand-out individuals who are part of a burgeoning movement. Each is determined to help the city rebuild, block by block, person by person, one day at a time. As you read their profiles we hope that you will be inspired to join the conversation and let us know, who are your neighborhood #ChangeMakers? #BaltimoreChangeMakers