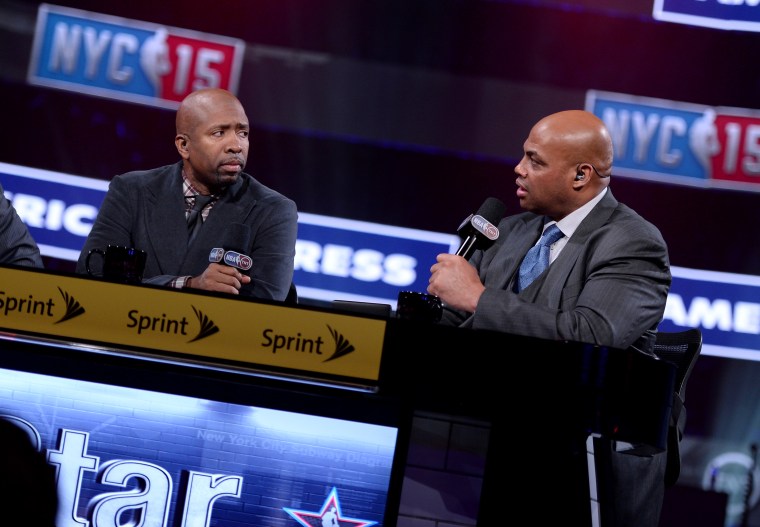 NBA All-Stars Charles Barkley and Kenny Smith have never been shy about sounding off on issues they believe are important and need to be addressed publicly.
As the NBA regular season begins on Tuesday, Barkley, Smith along with fellow Inside the NBA co-hosts Shaquille O'Neal and Ernie Johnson will be host "Open Court: Sports and Society," a one-hour special on race in America.
The special will begin at 5pm ET on TNT, live from Cleveland, prior to the season premiere of their pre-game show, which just accepted honors from the Broadcasting & Cable Hall of Fame. The idea came from Turner Sports, who also announced this summer that they'll be premiering "The Race Card," a series that will follow Barkley as he explores race, class and culture around the country in 2017.
In the past, Barkley has expressed unpopular opinions on police shootings and race, to some people's chagrin, nonetheless, he has said that he does not aim to make the greatest impact with his words, but with his actions, donating millions to help young black men and women pursue a higher education in Alabama, Atlanta and beyond.
When asked about the show at a luncheon in New York City, Barkley told NBCBLK, "It's going well, I'm really excited." Currently slated for six, hour-long episodes, the show will follow Barkley as he travels across the country exploring why the racial divide in America is so significant.
RELATED: Lebron James Supports Colin Kaepernick, Fears for His Own Sons
Barkley spent a day with Muslim men and women and got their perspective on how they are portrayed on television. "It was really cool and enlightening. We started talking about how every time I see a mass shooting I'm saying to myself 'please don't be black,'" Barkley said.
He then found they had the same sentiments: "I said to them, 'Every time you see a bombing what do you think?' and they said they think, 'Please don't be a Muslim.'"
"The biggest problem we have about race is we really don't talk about it until all hell breaks loose, and by then it's too late."
For the series, so far Barkley has interviewed Ice Cube, spoken with professors and different people of African-American, Latin, and Asian descent about stereotypes on television and their perspectives. For instance, he told the Asian Americans he assumed they were all smart and could beat him up in a fight - but they told him they were in fact not all smart and all did not know Karate.
"I'm just trying to open up a positive dialogue. I want people to speak about how they're portrayed," said Barkley, who was born in Alabama in 1963.
Being born the same year in the same state that the Klu Klux Klan bombed the Birmingham church, as the Montgomery bus boycott and that police officers brutalized activists crossing the Edmund Pettus bridge in Selma, he is disappointed they are still talking about the same issues some 50 years later.
He shared, "The biggest problem we have about race is we really don't talk about it until all hell breaks loose, and by then it's too late."
RELATED: How Americans See Race and Racial Relations is Shifting Dramatically
Nonetheless, he, Kenny Smith and Turner Sports are moving toward continuing the dialogue.
Over the summer, Kenny Smith shared his thoughts on how NBA players should invest funds into the community in response to the influx in police killings seen over the past year. He also posted his own 'State of the Union' on his Facebook page sharing statistics and actions players could take to help better their communities.
Three months later, Smith says he still feels the same way. When asked about his call for players to take 10 percent of their salaries and invest in communities, he told NBCBLK, "It's not just one-fold. If you look at the NBA, it's the richest and wealthiest group of African-American men in the world."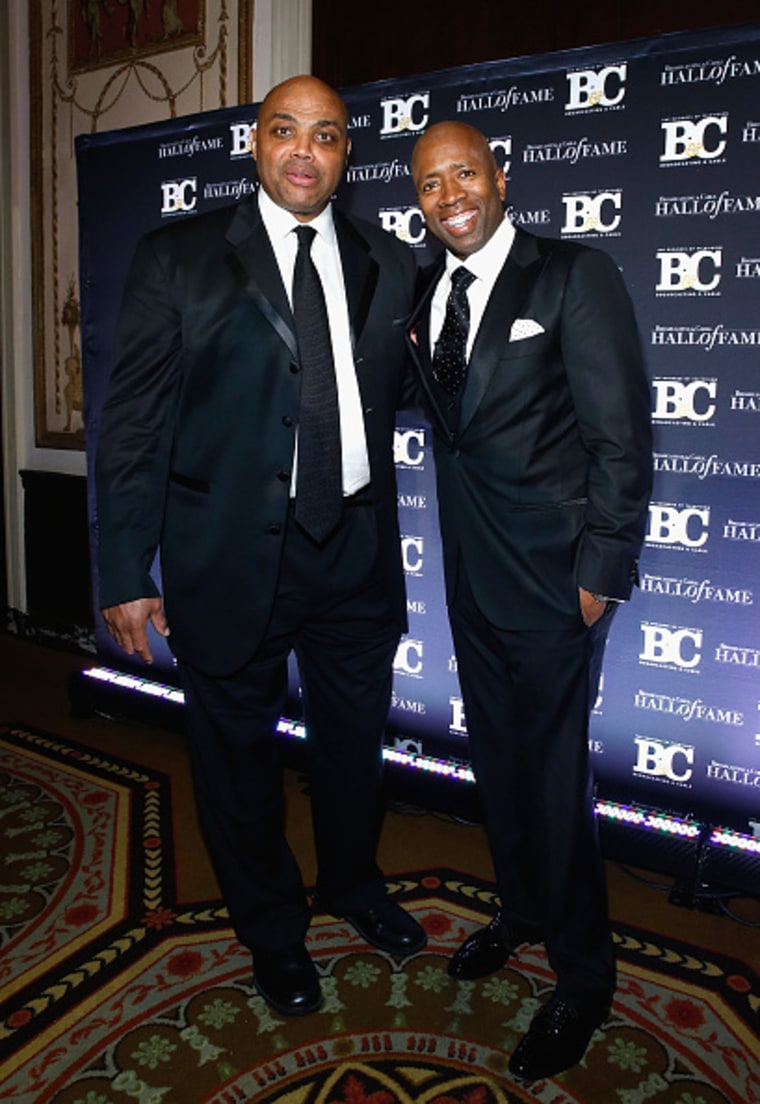 Smith talked about the power those with wealth have in helping the present issues. "To me, a lot of the social issues are about socio-economic issues. I don't think it's a black problem, I think it's a poor problem, specific to us [black people]," he said.
Smith grew up in Queens in New York City, one of the most diverse places in the country. He makes different investments into the community and believes others should as well. "I think it's right not to 'give' but to create opportunities and invest a percentage into those communities that you come from. I don't think they should give their money away, I think they should invest," Smith said, pointing to the
investments that Magic Johnson has made
in communities such as Harlem, with
Starbucks
and his movie theatre, as prime examples.
Smith also believes that investing will make a greater impact than speaking out. "I don't think they have an obligation to talk. That's the deflection they want you to move into and deviate what the issue really is. They want to deflect the issue so now they are like. 'he's not speaking enough.' The issue is, this shouldn't be happening."
Historically, sports professionals have leveraged their platforms to make an impact as it relates to issues in this country that were affecting people in their particular disenfranchised group whether it was race, sexual orientation, or likewise. Though Colin Kaepernick cannot be compared to Jim Brown and Muhammad Ali, he has forced a national conversation that caused people to choose a stance.
Smith commented on Kaepernick's actions, stating, "The funny thing about it is, they say the [athletes] should speak more and the guy who probably moved the needle more in the last 15 years then anyone is Colin [Kaepernick] and he never said a word. He just sat on his knee. Sat down."
Smith continued, "It's not about speaking, it's about being part of an issue that you feel is disproportionately incorrect. We're not saying all these things are one-sided but its disproportionately incorrect."