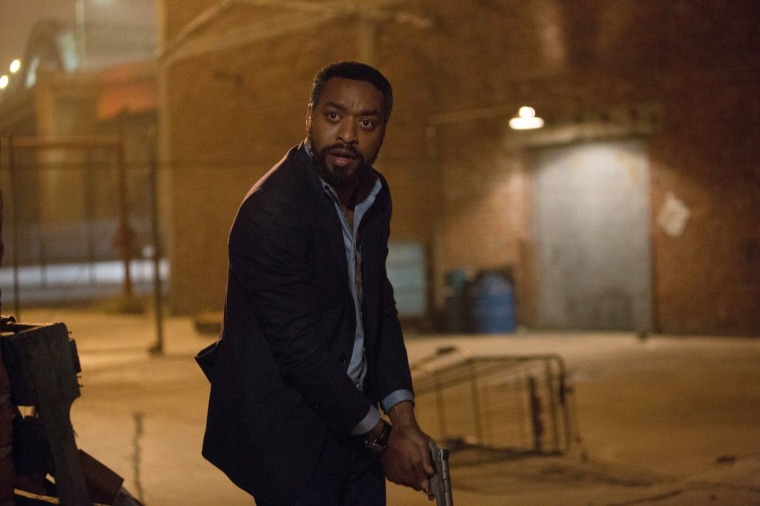 Remaining focused on any task can prove difficult. Keeping that focus for 13 years until you see results could make any normal person shudder.
Chiwetel Ejiofor is no stranger to these life experiences. His new movie "Secret in Their Eyes" tells the story of a tight knit Federal investigative team whose bond is severed after a murder case resonates too close to home.
The "12 Years A Slave" and "The Martian" star recently spoke with NBCBLK contributor Jeff Johnson about obsessions, forbidden love, and diversity in film.
What interested you about this role initially?
Well, I think after my first conversation with Billy Ray. One of the things we were talking about was the idea of obsession; somebody being obsessed with one specific thing for this long period of time and then seeing this person be obsessed over two different time periods was just really fascinating as an idea of what the distinctions would be, what the changes would be, how somebody would evolve and adapt over that time. I think that was the first in for me into the world of the film, and Billy Ray wrote a great script for it!
RELATED: Exhibit Bridges Gap Between Civil Rights & Black Lives Matter Activists
Definitely! Seeing the film, your character Ray seemed VERY determined over the course of 13 years to get to the bottom of this case. Over the course of your life, when was the last time you were that determined to reach a goal or solve a problem?
I think it's the sort of thing that creeps up on you. I mean, if I think of myself 13 years ago I'm still probably obsessed with the same thing! (laughs). Trying to get to the root of the characters, trying to tell stories as an actor, trying to be the best actor you can be on the day, and I'm still engaged with all of those things.
I think that's the thing about Ray, in the movie it doesn't seem like as long of a time as it actually is. It's like he's trying to remove a sound is the only thing he can think of, so then time passes and yet the obsession remains.
It's like "time flies when you're having fun, but also when you're tormented.
Yea, Exactly! I think that's the thing. all you can think of is the pain, you don't think of how much time you've invested in the pain.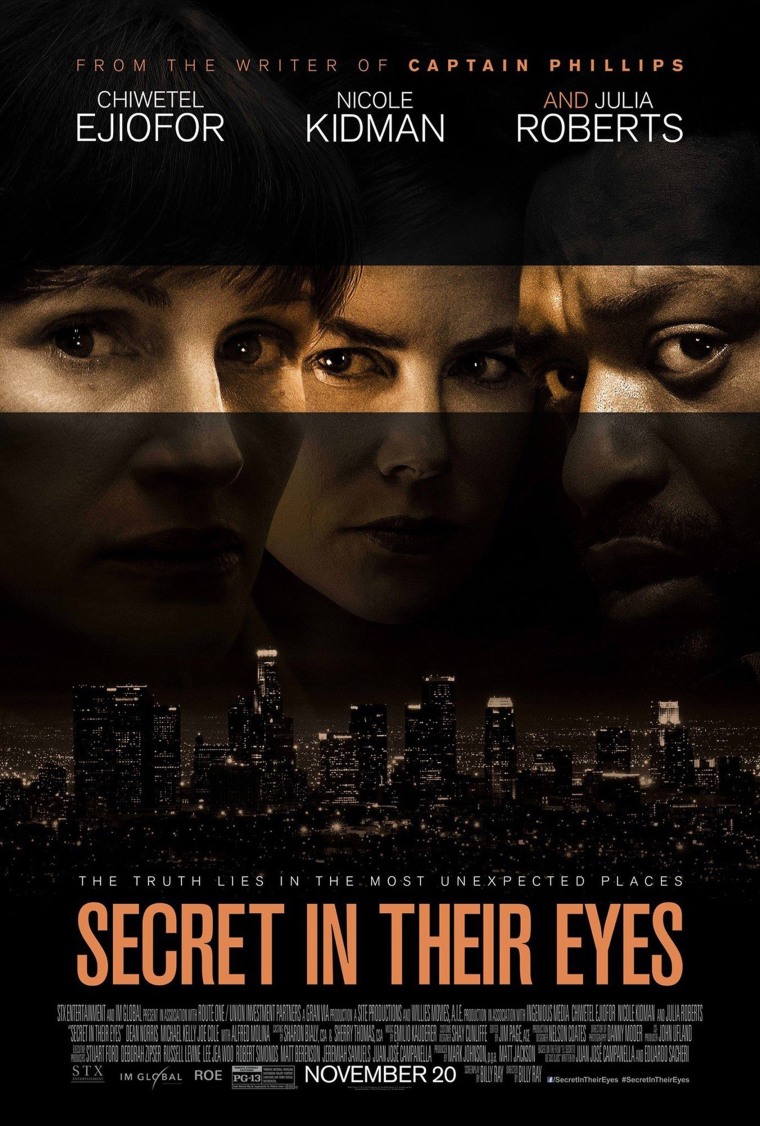 In this film, you work with actors like Julia Roberts, Nicole Kidman, Dean Norris, Michael Kelly; people who've been in major films and television series. Can you talk about how working with a cast that talented boosts the overall performance on screen?
It's amazing to work with -- first of all people like Julia and Nicole it's one of the great privileges of being an actor that you have the best seat in the house! You get up close and personal watching somebody deliver this extraordinary work.
These actresses who are iconic legends in their lifetimes and have been doing it for so long, and doing it at such a high level for so long. So even as an actor just appreciating the craft of these very dynamic and talented people is great and obviously elevates all the people all around it. It's fun to play even if it's dark or intense, it still retains an engaging quality for the actors because the work is at a really great level.
Shakespeare said that being an actor and storyteller is being a brief chronicler of your times. So you want to tell stories that reflect the world that you see when you walk out your door.
Along with the search for Carolyn's (Zoe Graham) killer, Ray also has a clear infatuation with Claire (Nicole Kidman). The only problem is she's engaged. How would you advise someone who has feelings for a love interest that's already in a relationship?
There are so many different ways of finding yourself in an impossible romantic situation (laughs) it sort of happens all the time, but I think everybody has to deal with that experience in their lives. Everybody has to deal with it in their own way. You know, some people would choose ways that might make things a lot more complicated and rarely choose to go away and have another life. It's difficult being in those circumstances. Its part of the life experiences; trying to deal with that specific kind of circumstance is a lot of what life is…(laughs)
"Secret In Their Eyes" is a murder-mystery thriller, and people love to be in suspense and on the edge of their seats. What were some of your favorite murder mystery/thriller films or shows?
That's a great question! I think I would consider this a thriller, the Woody Allen movie "Crimes and Misdemeanors" — I felt like the way the story turns and the twists it takes was really engaging for me, even though with Woody Allen, it takes a lighter comedic touch, but still a really heavy drama underneath.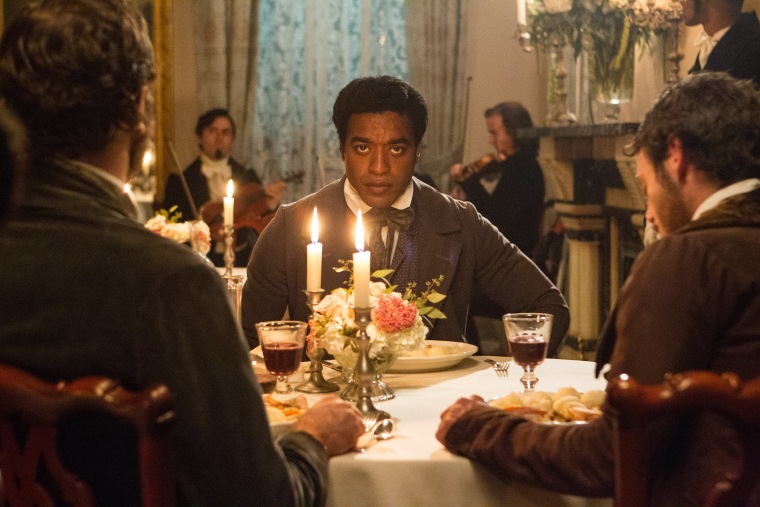 With your Success on "12 Years A Slave," did you find yourself typecast at all in terms of the movies that you were offered. Did that impact how you selected your scripts going forward?
No, Not really. I feel like I've been lucky enough to have a diverse opportunities to make different kind of films, which has really been something that I've been very grateful for. Different genres different movies and different mediums. To be able to do film, to be able to do television and theater. To keep moving between those things and different projects has always been the best part of the experience for me.
I know that you'll be playing the role of Baron Mordo in Dr. Strange next. Can you speak towards the importance in any artform of being more inclusive and true to the current times?
Shakespeare said that being an actor and storyteller is being a brief chronicler of your times. So you want to tell stories that reflect the world that you see when you walk out your door. That's really important. I loved making "The Martian" with Ridley Scott whom I worked with before on "American Gangster," and that film was successful due to the great diversity of cast both ethnically and in terms of gender. That worked great in the film and I think it should be encouraged more. I think it's something that everyone can get something out of, so I'm glad to see Marvel move in that direction.
Give me one reason why everyone should go see Secret in Their Eyes.
I think they'll get a lot out of it. It's an intelligent film, but it's also very engaging and really gripping. The characters are very dynamic and interesting. It's a rare film for that, because it's a dramatic thriller which really engages, so I know they'll enjoy.
"Secret in Their Eyes" opens in theaters nationwide Friday November 20.