Chuck Berry is gone — and Chuck Berry will outlive us all.
It's a simple fact. Eons from now, the rock 'n' roll progenitor, who died March 18 at the age of 90 in his home near St. Louis, will still be heard, perhaps by other intelligent life forms. The scientist Carl Sagan championed the inclusion of Berry's 1958 hit "Johnny B. Goode" on the so-called Golden Record, an archive of human life launched by NASA into interstellar space with the Voyager probes in 1977.
Along with the music of Bach and Beethoven, pygmy song and gamelan, among other selections, there is Berry's chiming anthem to a Louisiana "country boy" who "never ever learned to read or write so well/But he could play a guitar just like a ringing a bell."
The aliens who might one day hear this pocket memoir won't know that Berry's original lyric described Johnny as a "colored boy," but the deep social context is more than evident: an uneducated kid from the wrong side of the tracks masters six strings, and can rightly aspire to see "his name in lights."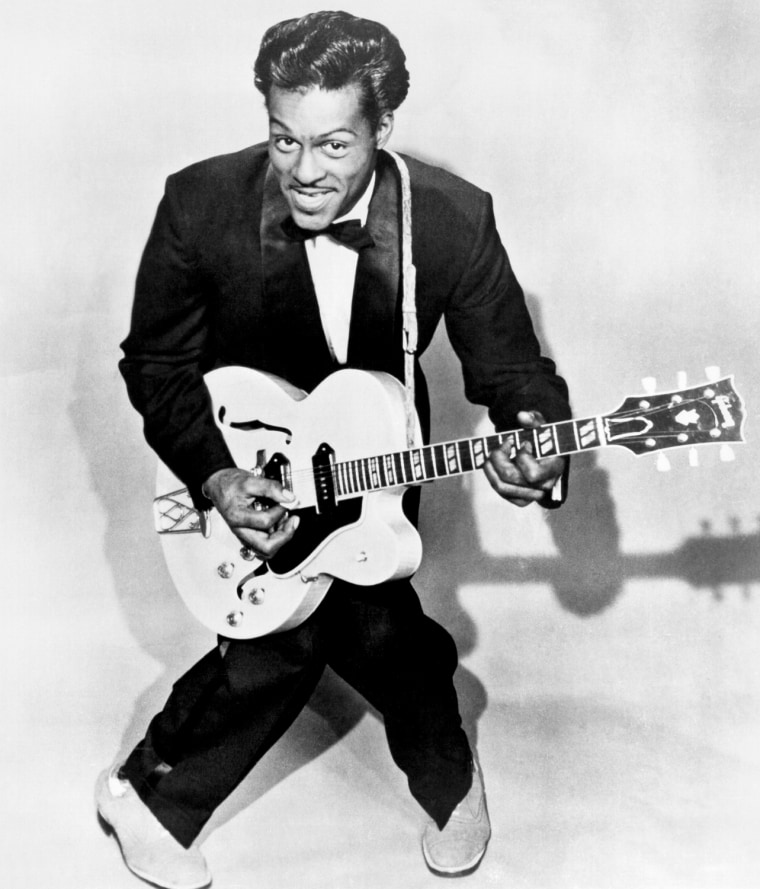 That song, like so many others Berry wrote and recorded in the 1950s and '60s, was an endlessly self-fulfilling mission statement. As Berry told Tom Junod in a 2002 Esquire magazine interview, "It amazes me when I hear people say, 'I want to go out and find out who I am.' I always knew who I was. I was going to be famous if it killed me."
Berry was famous. And sometimes infamous, his career checkered with legal troubles both early and later in life. It did not prove fatal. He outlived many of the artists he influenced, including John Lennon of the Beatles, who once said of him, "If you tried to give rock and roll another name, you might call it 'Chuck Berry'."
That's pretty much on-target. Berry's influence on generations of performers will endure far beyond any fame. In bridging different forms of country music, blues, jazz, rhythm-and-blues and even Latin sounds, the guitarist had a significant hand in creating the new form. He emerged from pianist Johnnie Johnson's trio in 1955 with his breakthrough "Maybellene," an electrified rewiring of a Bob Wills Texas swing tune called "Ida Red." In a similar fashion, the now-iconic opening bars of "Johnny B. Goode" came from a Louis Jordan number, "Ain't That Just Like a Woman."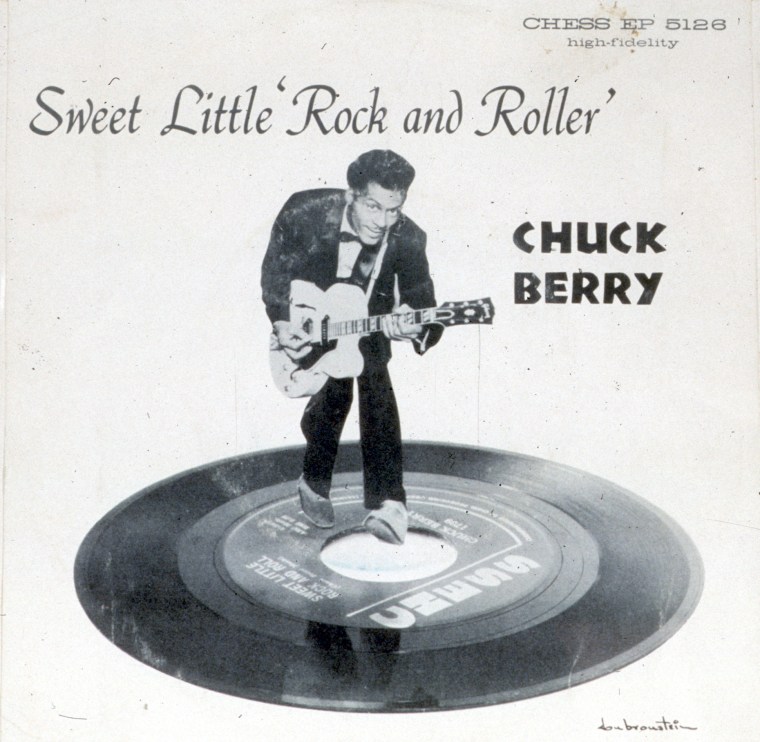 PHOTOS: Chuck Berry, Rock 'n' Roll's First Guitar Hero
Berry's gift wasn't only a knack for borrowing and reframing catchy sources from across the spectrum of American music, he also knew how to make them unforgettable. His songs had the melodic hooks the radio loved, but he spiked them with vivid and startling poetry of his guitar solos, the vigor of his rhythm section — blues legend Willie Dixon whom Berry inducted into the Rock and Roll Hall of Fame, was an anchor — and the narrative detail of his lyrics, which told stories with economy, verve and satisfying dramatic turns.
It's a little too easy to define his subject matter as "cars and girls," staged against the expanding frontiers of Baby Boom America. If Berry's artistry was not as rich and engaged, and his presence not as elemental to everything that followed him, no one would still be singing songs like "Carol" or "Brown Eyed Handsome Man," a slyly coded lyric whose relevance is as current as ever. The first line? "Arrested on charges of unemployment/He was sitting in the witness stand."
Related: Chuck Berry Wasn't the Least Bit Shocked by Punk Rock
Peter Guralnick, the biographer of Elvis Presley, Sam Cooke and Sam Phillips, cites another favorite, from "Nadine," in which the singer jumps off a city bus to chase a girl: "I was pushin' through the crowd trying to get to where she's at/I was campaign shouting like a Southern diplomat." That command of language resonates as strongly as Berry's pealing guitar licks. Bands like the Beach Boys (who turned Berry's "Sweet Little Sixteen" into "Surfin' USA"), the Beatles and the Rolling Stones played his songs and appropriated them into their own, Berry also influenced more supposedly literary pop figures like Bob Dylan.
The 1965 song "Subterranean Homesick Blues," with its rushing cadences and jumble of surreal lyrics, directly emulates Berry's "Too Much Monkey Business," a litany of complaints about modern life. The Dylan song begat Elvis Costello's rapid-fire "Pump It Up," which in turn led to R.E.M.'s "It's the End of the World As We Know It (And I Feel Fine)."
Dylan compared Berry to Shakespeare, but the performer wasn't so sure about the Bard. "Shakespeare did not rhyme most of the time," he told Esquire, "and that's why I do not like him." Like Shakespeare though, Berry will be orbiting pop consciousness for centuries to come.