In preparation for the first election in 50 years without the full protections of the Voting Rights Act of 1965, African American civil rights groups will meet in Atlanta on June 14 to plan vote strategy. The effort is part of the National Coalition on Black Civic Participation's (NCBCP) "unity campaign" that is an "all hands on deck" call to civic engagement groups on voter participation.
The Atlanta meeting will be the first big gathering of younger civil rights groups as well as legacy organizations joining together to create a comprehensive message to get out the Black vote for the November elections. Overall strategy will be focused on states where the Black vote will make a big difference in 2016.
The conveners of the Black vote strategy summit are Melanie Campbell, President of the National Coalition on Black Civic Participation (NCBCP) and Board member Tommy Dortch, Jr.
RELATED: Black Women's Roundtable Hosts 5th Annual Summit
A key question will be whether Black voter turnout can come close to what it has been over the last two cycles with President Obama's name on the ballot. With Donald Trump's ascendancy, there could be another motivating factor in minority voter turnout. Most of the groups involved in the Atlanta meeting must conduct their strategies in a non-partisan way given their 501c status, but everyone is aware of the fact that African American voters are historically more likely to vote for Democrats.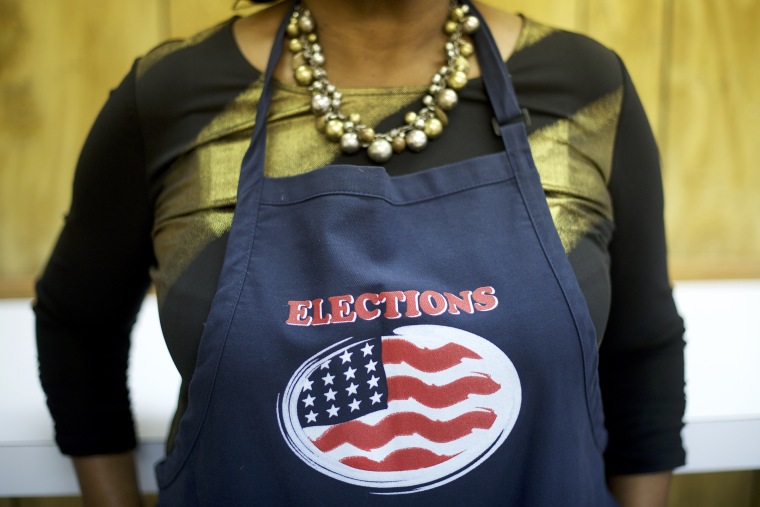 "We're holding this around the youth vote and Black women's vote and youth vote… we need to really be promoting what those issues are and connect those issues to the vote," Campbell told NBCBLK.
In 2008 and 2012, African American women voted at a higher rate than any other group in the electorate with 74 percent of eligible African American women voters casting a ballot according to the Washington Post.
RELATED: The Professors vs. The President: Has Obama Done Enough for African-Americans?
"The Unity Campaign is our way of pulling everyone together to make sure that we can maximize that Black vote," Campbell continued. "We need all the voices to come together around engaging the Black vote. This is the first election since Shelby v. Holder. We really have a lot of messaging that needs to be done."
According to the Brennan Center, seventeen states have enacted new restrictions on voting ahead of November's election. They are Alabama, Arizona, Georgia, Indiana, Kansas, Mississippi, Nebraska, New Hampshire, North Carolina, North Dakota, Ohio, Rhode Island, South Carolina, Tennessee, Texas, Virginia, and Wisconsin.
The organizations expected to attend on June 14 are Black Youth Vote, Color of Change, NAACP, The National Urban League, The National Action Network, The NAACP Legal Defense Fund and 100 Black Men. Individuals expected to play a role range from former U.N. Ambassador and civil rights leader Andy Young to Rev. Barbara Skinner, Chair of the African American Clergy Network, 100 Black Men, Barbara Arnwine, President of the Transformative Justice Coalition, leaders of the "Divine Nine" sororities and fraternities and various church leaders.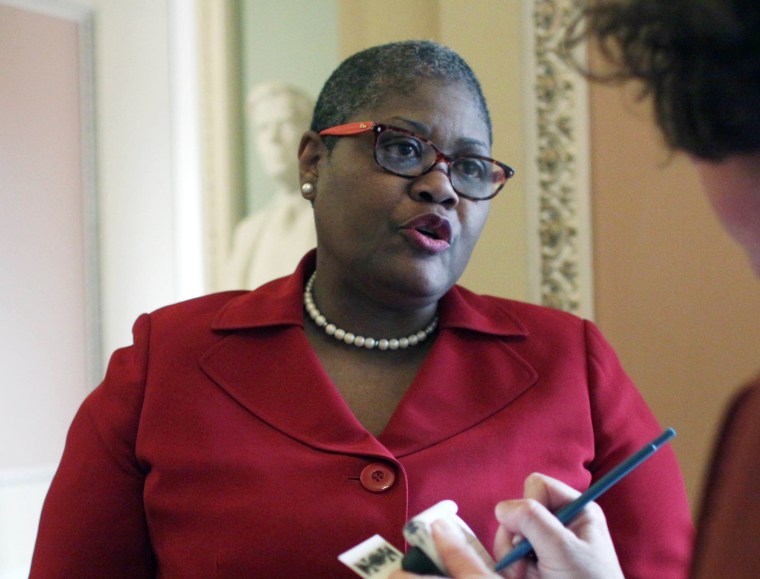 "There is more of a sense of urgency that I've seen in a while to bring us together. There's a lot of chatter out there about what's going to happen and will people come out -- all that will play itself out. The reality is we need to come together so that we have element of knowing what the messaging needs to be on a practical level," Campbell told NBCBLK.
"We have something called register, verify, vote so if people are doing a registration campaign we need to have people verify their registration now over the summer. But we need to do something and do it now. Being able to have millennials all come together around 'what's the millennial message' needs to be done," Campbell added.
With less than 160 days to election day, other "get out the vote" related gatherings are likely to be planned.