Amelia Boynton Robinson, a civil rights activist who helped lead the 1965 "Bloody Sunday" voting rights march and was the first black woman to run for Congress in Alabama, died early Wednesday at age 104, her son Bruce Boynton said.
Boynton Robinson was among those beaten during the march across the Edmund Pettus Bridge in Selma, Alabama, in March 1965 that became known as "Bloody Sunday." State troopers teargased and clubbed marchers as they tried crossing the bridge. A newspaper photo featuring an unconscious Boynton Robinson drew wide attention to the movement.
"The truth of it is that was her entire life. That's what she was completely taken with," Bruce Boynton said of his mother's role in shaping the civil rights movement. "She was a loving person, very supportive — but civil rights was her life."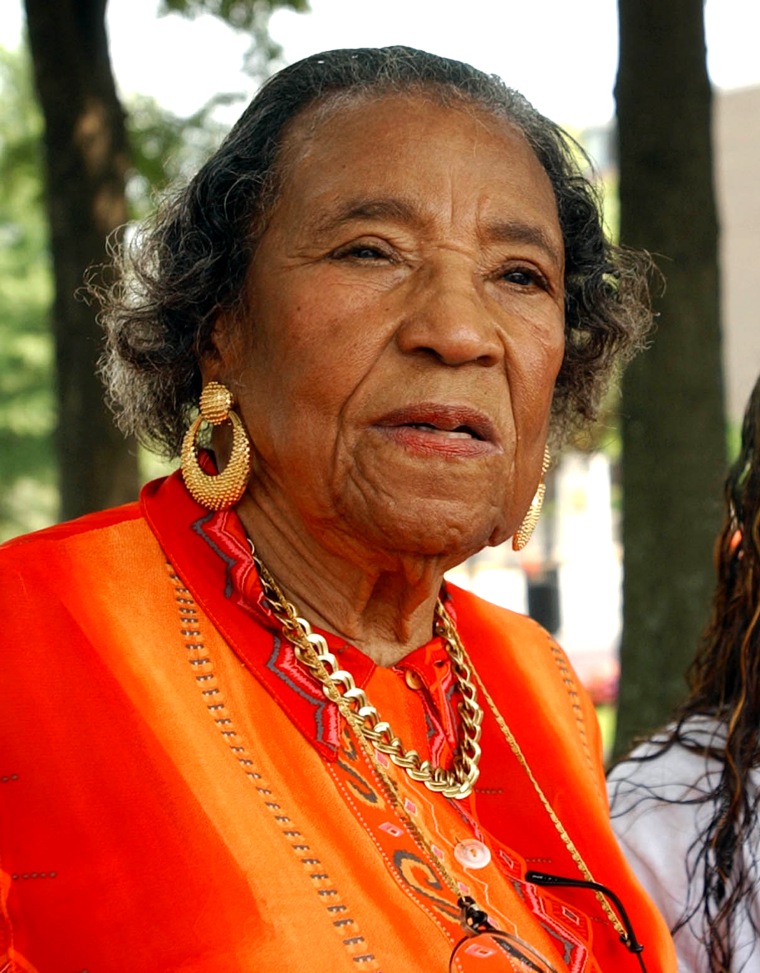 Fifty years after "Bloody Sunday," Barack Obama, the first black president of the United States, held her hand as she was pushed across the bridge in a wheelchair during a commemoration.
"She was as strong, as hopeful, and as indomitable of spirit — as quintessentially American — as I'm sure she was that day 50 years ago," Obama said Wednesday in a written statement. "To honor the legacy of an American hero like Amelia Boynton requires only that we follow her example — that all of us fight to protect everyone's right to vote."
Remembering Selma: Marchers Commemorate 'Bloody Sunday'
Boynton Robinson, hospitalized in July after a stroke, turned 104 on Aug. 18. Her family said in a written statement that she was surrounded by loved ones when she died around 2:20 a.m. at a Montgomery, Alabama hospital.
In January, Boynton Robinson attended the State of the Union address as a special guest of Rep. Terri Sewell, D-Alabama, who said Boynton Robinson's 1964 run for Congress paved the way for her as Alabama's first elected black congresswoman. Boynton was the first black woman to run for Congress in the state and the first Alabama woman to run as a Democrat, according to the Encyclopedia of Alabama.
Sewell said in January that Boynton refused to be intimidated and ultimately saw the impact of her work when the Voting Rights Act of 1965 was signed into law. Boynton Robinson was invited as a guest of honor to attend the signing by President Lyndon B. Johnson.
Lewis, D-Georgia, called Boynton Robinson fearless and said in a written statement that she was one of the civil rights movement's most dependable and tireless leaders.
"I am so glad she lived to see Dr. King lead a march from Selma to Montgomery, that she lived to see the Voting Rights Act signed into law, that she lived to see the amazing transformation our work gave rise to in America," Lewis said.