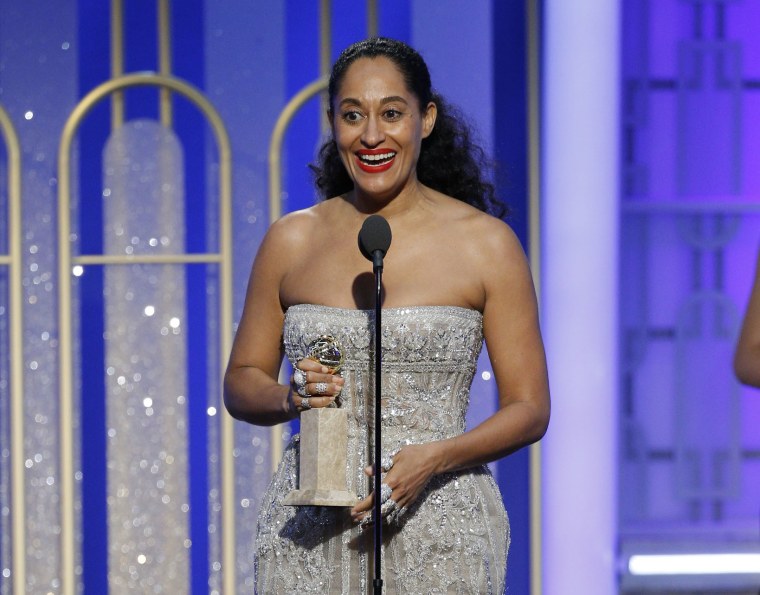 When Tracee Ellis Ross accepted her Golden Globe for Best Actress in a Television Series (Musical or Comedy) — the first black actress to win the category in 35 years — she did so on behalf of those who had been slighted by her industry. "This is for all the women, women of color, and colorful people, whose stories, ideas, thoughts, are not always considered worthy and valid and important," she said. "I want you to know that I see you. We see you."
Ross said it was an honor to "continue expanding the way we are seen and known, and to show the magic and the beauty and the sameness of a story and stories that are outside of where the industry usually looks."
The industry still has work to do, but diversity itself was among the nominees and winners of the 2017 Golden Globes. From historically-based films "Loving" and "Hidden Figures" to bold performances in series like HBO's "Insecure" and FX's "The People v. O.J. Simpson: American Crime Story", this year's nominations boasted diverse talent and stories. In total, eight black actresses and four black actors received nominations, with Ross (ABC's "Black-ish"), Donald Glover (FX's "Atlanta") and Viola Davis ("Fences") taking home awards.
The majority of wins and nominations for performers of color came from television rather than film — reflecting how diversity in television has been improving more rapidly than in theaters, a striking difference that may be further highlighted in the upcoming Academy Award nominations.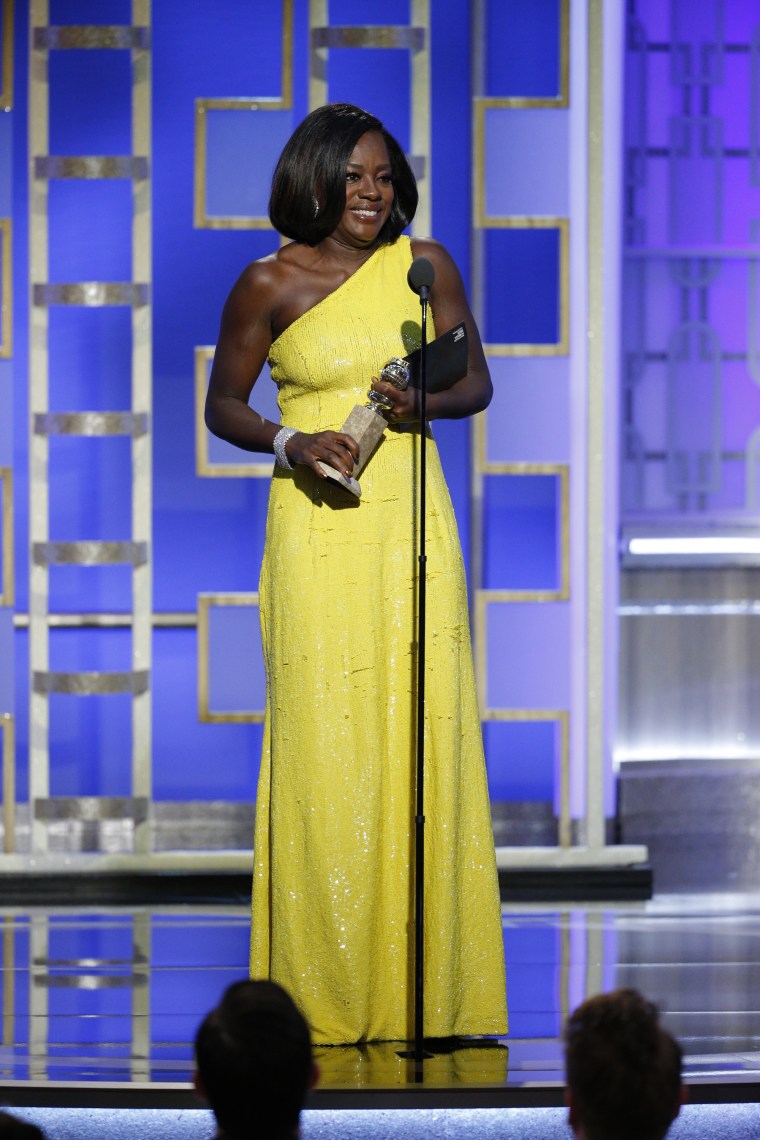 A recent study from the University of Southern California found that only 28.3 percent of all speaking characters were from an ethnic minority and cited an "epidemic of invisibility" in Hollywood storytelling. Only 7 percent of films had a cast that reflected America's ethnic diversity, while 19 percent of broadcast and 13 percent of cable television programs were racially balanced.
RELATED: 5 Biggest Golden Globes Takeaways, From Trump to Oscars Race
"Moonlight" has been a critical favorite this awards season, but the cast and crew had to wait until the end of the night to win Best Picture (Drama), its first and only Golden Globe award. In a post-show interview, writer-director Barry Jenkins told the TODAY Show, "I think all stories deserve to be told, and I think that there are very talented people who are willing to give a voice to them. And when you do that, people respond."
Standing among the all-black cast, actress Janelle Monae added, "I'm just so proud of this American story … that this story is resonating with so many people no matter what race, no matter what sexual orientation."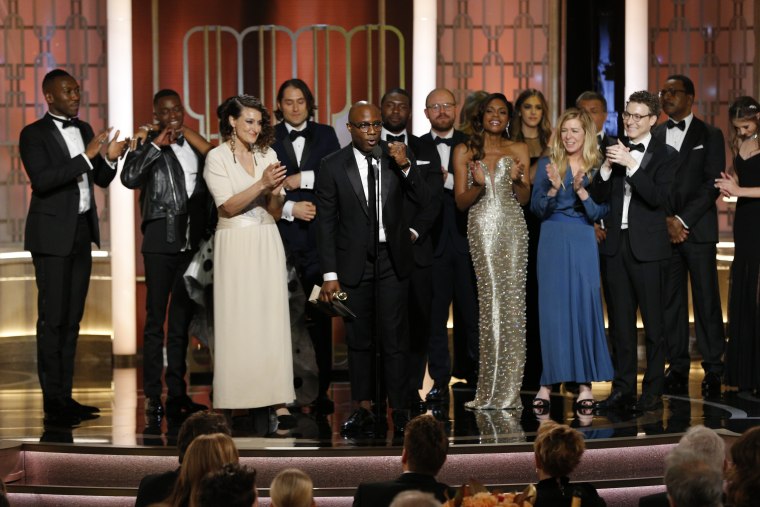 The film will likely face off with La La Land, which won a record seven Golden Globes, for the Best Picture honor at the Oscars. The last film to win Best Drama at the Golden Globes and Best Picture at the Oscars was "12 Years a Slave" in 2014. The last to win Best Comedy/Musical and take the Best Picture title at the Oscars was "The Artist" in 2012.
Meryl Streep's fiery Cecil B. DeMille Award acceptance speech made headlines, Davis responded to a question about Trump backstage. "I will, believe it or not, remove Trump from the equation because I feel it's bigger than him. I believe it is our responsibility to uphold what it is to be an American and what America is about, and the true meaning of what it means to pursue the American dream."
She continued, "I think that America in and of itself has been an affirmation, but I think that we've fallen short a lot because there is no way that we can have anyone in office that is not an extension of our own belief system. So then what does that say about us? And I think that, if you answer that question, I think that that says it all."
Davis's passionate, personal introduction of Streep was a highlight of the evening. Her tribute was not the first time the two stars shared the Golden Globes spotlight — Streep and Davis were nominated for Best Actress and Best Supporting Actress, respectively, in 2009 for "Doubt".
Davis shared how when they worked together, she missed the opportunity to tell her how much she meant to her. "Your impact encouraged me to stay in the line ... You make me proud to be an artist. You make me feel that what I have in me — my body, my face, my age — is enough."
In her speech, Streep said, "An actor's only job is to enter the lives of people who are different from us and let you feel what that feels like, and there were many many many powerful performances this year that did exactly that — breathtaking, compassionate work." With Oscar nominations around the corner, the nation will soon find out if the Academy will recognize such work from artists of color.