In a week filled with gala receptions, embassy brunches and endless parties on the weekend of the annual White House Correspondents Dinner, a new exciting event became a must attend.
The first ever Colour 100: Sheroes in Media Awards Honoring Women of Color in Media at the at the National Press Club took place on the night of April 28 in Washington, D.C.
Three women conceived the first of its kind event, hosts April Ryan, who is the White House Correspondent for Urban American Radio Networks, Melinda Cooke-Vandaveer of Magenta LLC and Scarlette Whyte, Producer at MSNBC's Hardball with Chris Matthews.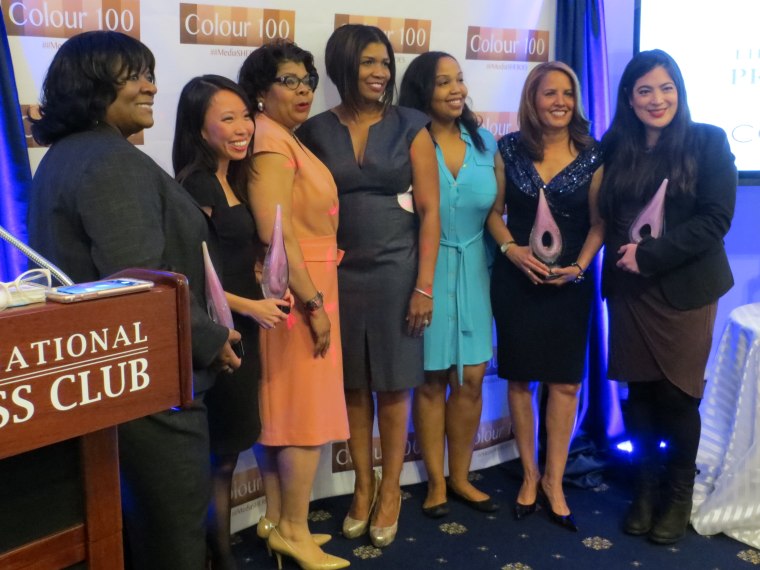 "I'm someone who likes to bring people together — we stand on the shoulders of greatness and there is power in this room," said Ryan at the start of the evening to a room filled with media executives, journalists and communications gurus.
"This is about all of us leveraging our power," Ryan added.
The evening of music and networking featured awards for four women who are having "great careers in TV and journalism." Award recipients were CNN National Correspondent Suzanne Malveaux, Senior Vice President and Executive Editor of MSNBC and NBC News Yvette Miley, Time Magazine correspondent Jay Newton-Small, who is also author of the book "Broad Influence: How Women Are Changing the Way America Works," and Amanda Terkel, the Senior Political Reporter and Politics Managing Editor of the Huffington Post.
"This is awesome… It's nice to see a room full of people who don't always look like all the other people I see working all day," said Terkel as she received her award.
"It is great to see a critical mass of women here. It is awesome and inspiring and amazing," said Newton Small to the audience.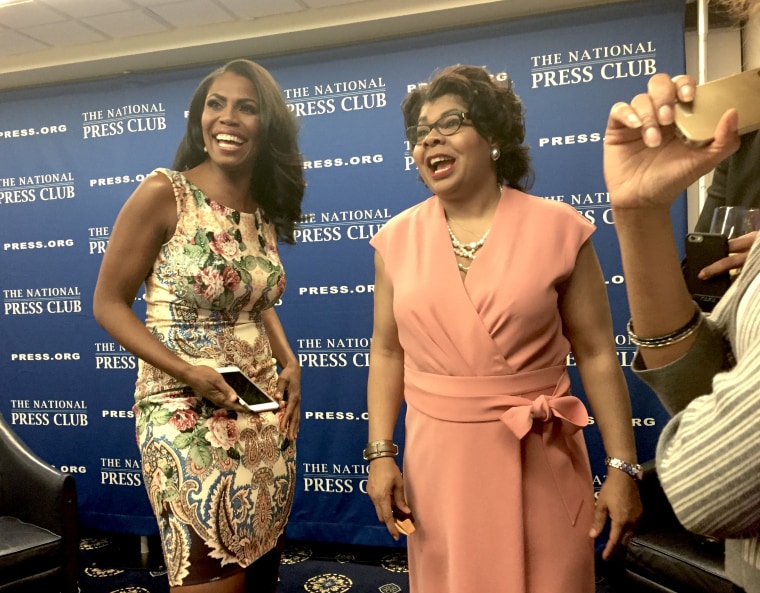 "I may be standing here alone but I didn't get here by myself. Women in different roles do different things. No matter what job you're in be great at it because how you perform will determine what doors open for those coming after you," said Miley.
RELATED: NBCBLK28: Jessica Williams: Seriously Hilarious Feminist
The current President of the 102nd White House Correspondents' Association Carol Lee was in attendance, as was former Chair Christi Parsons of the Wall Street Journal.
Other prominent faces in the crowd at the lively evening reception were Omorosa Manigault, Jazz singer Maysa Leak, Rep. Marcia Fudge (D-Ohio), MSNBC Managing Editor Rashida Jones, Essence Editor in Chief Vanessa De Luca, former ABC News Executive (who is also the granddaughter of Madam C.J. Walker) A'Lelia Bundles, Meet the Press Senior Producer Shawna Thomas, Victoria Christopher Murray for her book "Stand Your Grand," ABC Washington anchor Michelle Marsh, Charrisse Jackson Jordan of the show Real Housewives of Potomac and Cyrene Tankard of the Bravo show Thicker Than Water.
Celebrity Chef Daniel Thomas, who was the head of the United States Senate Executive Dining Room and has served President Obama, prepared the food for the evening.