The commencement speeches of 2017 largely and unsurprisingly had political overtones. Some talked about being the change you want to see, others talked about never giving up hope.
A few speeches strayed away from politics and instead gave career advice, talked about the stark contrast of living through social media and living in the moment, and being grateful for opportunities.
Graduates all across the country welcomed—and sometimes peacefully protested—these speeches.
Below is a look at some of the wisdom that speakers imparted upon the class of 2017.
---
1. Talking About Race Matters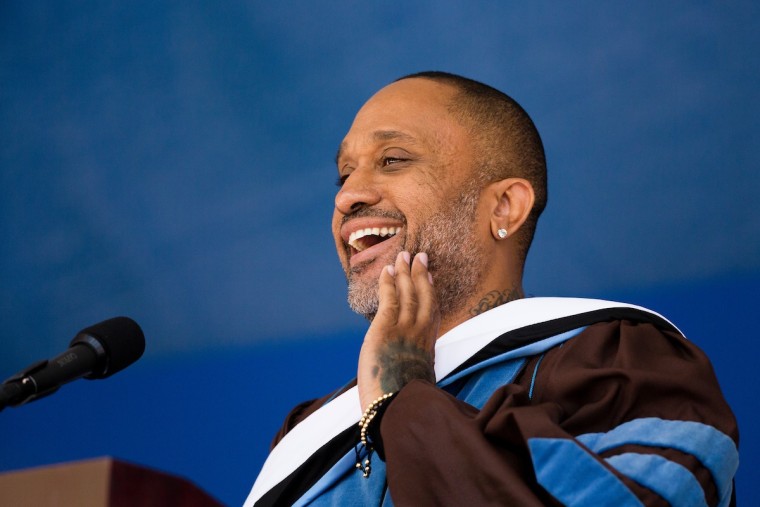 Kenya Barris, Writer, Producer, Creator
Tufts University
"I looked around, and even though we had a Black president, we were seemingly talking about race less than ever. I guess we thought racism and all our other problems were solved. But it wasn't. We just weren't talking about it. And not talking about things made them worse than ever."
---
2. Be an Influencer Outside of Instagram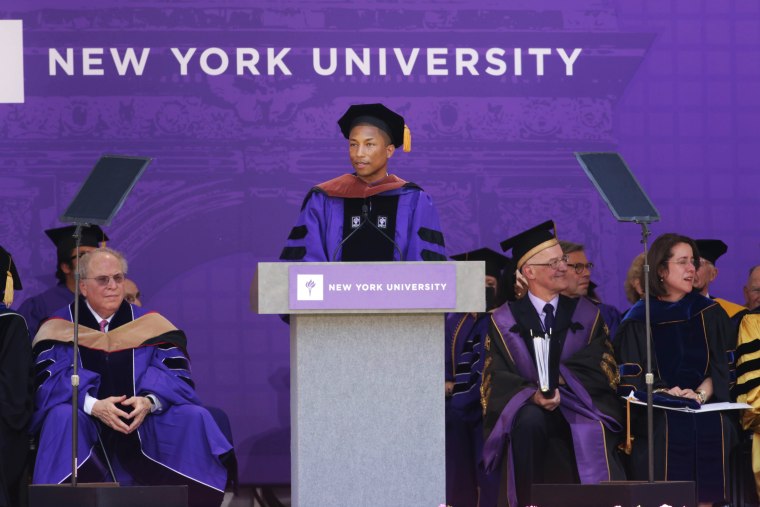 Pharrell Williams, Singer-songwriter
New York University
"Think about it… these great scientists, public servants, and activists cannot be bothered with building their Instagram followers. Or how many views they get on Youtube... But they are the REAL influencers. Their work makes us healthier, safer, more enriched, and more intelligent. Their work is designed to improve the quality of life for ALL people, not just themselves."
---
3. Science Has No Borders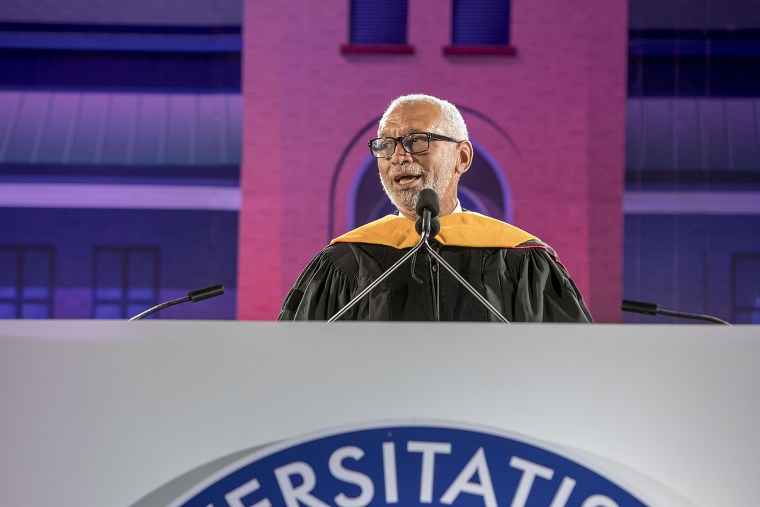 Charles Frank Bolden, Former NASA Administrator
University of Arizona
"In fact, science has become the new language of diplomacy as people seeking knowledge transcend boundaries and they no longer need to travel to meet face-to-face."
---
4. Be the Change That Comes From Within
Kamala Harris, U.S. Senator
Howard University
"You can advocate for Environmental justice, and you can be the CEO who commits to cutting your company's carbon footprint. You can march for workers on a picket line, and you can be their voice inside the Department of Labor. The reality is on most matters, somebody is going to make the decision—so why not let it be you?"
---
5. Know When to Say Yes, Know When to Say No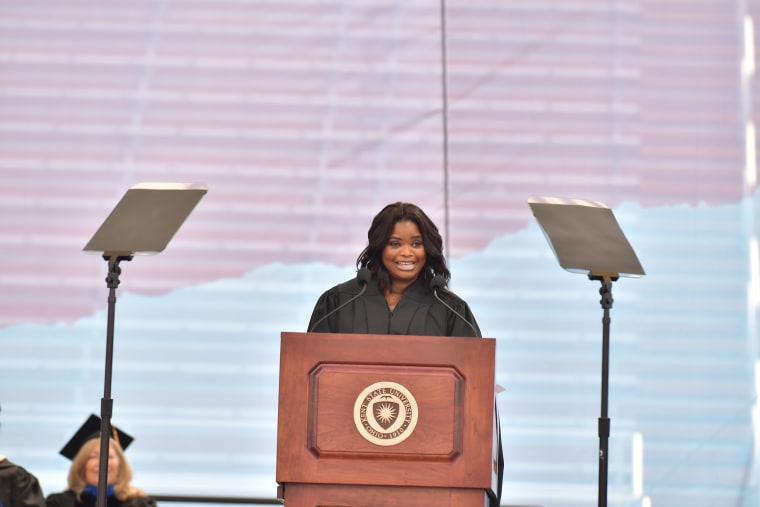 Octavia Spencer, Actress
Kent State University
"Now, this is a big lesson because when you're starting out in your career, it is important that you say yes more than you say no. Saying yes allows you to find your voice. But when it's time to say no, say it loudly and firmly. There will be occasions when saying no is necessary to maintaining your values and your self worth. You define your value. No one else."
---
6. Know Your Worth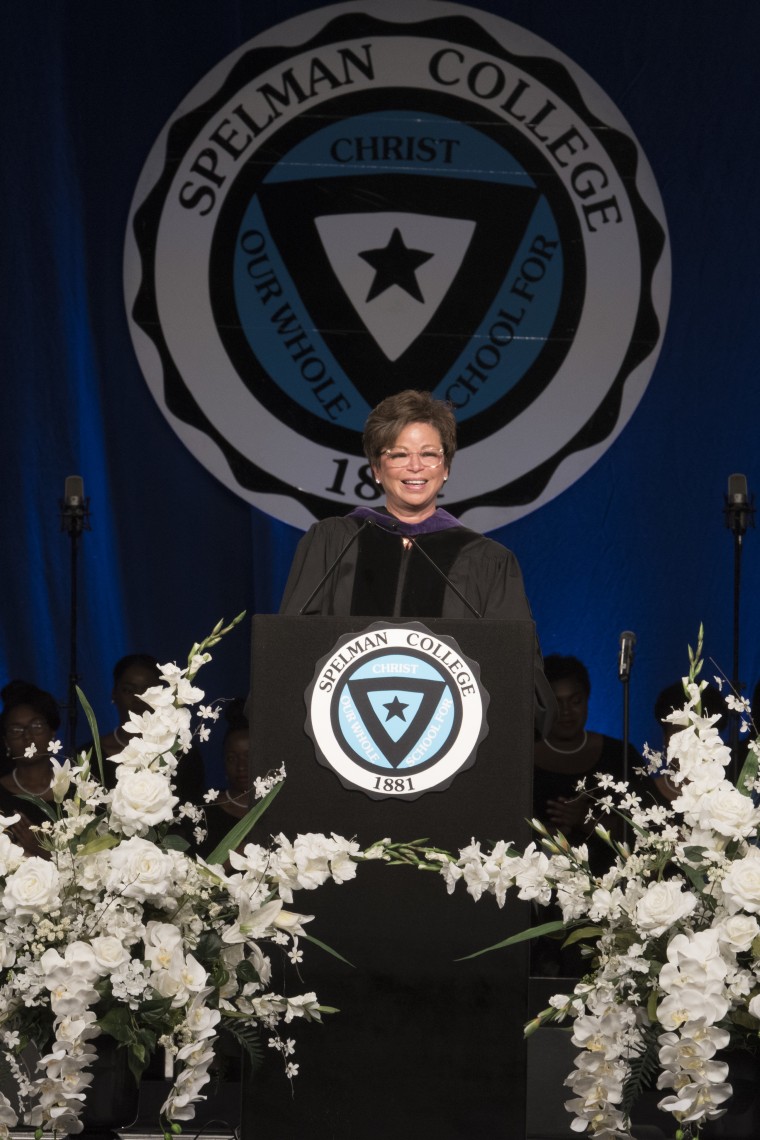 Valerie Jarrett, Senior Adviser to Obama
Spelman College
"A dear mentor encouraged me to ask for a promotion. It had never occurred to me to do so. I thought my boss should just recognize my talent. My mentor said, "that's crazy"— that I had paid my dues, demonstrated my work ethic and skills, but unless I advocated for myself, that cubicle would be my long-term home."
---
7. Live in the Moment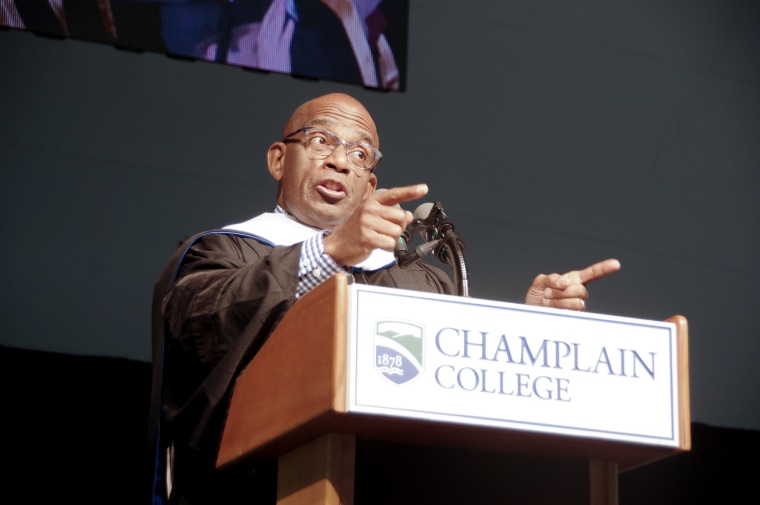 Al Roker, NBC Today Show host
Champlain College
"I cannot tell you how many times we're on the today show plaza and we got concerts, I see all these young people, the young people they're all standing there watching concerts but they got their phones up and they're watching their concert through their phone, it's already on TV, be in the moment! Stop living through your screen!"
---
8. Stand Up to Fear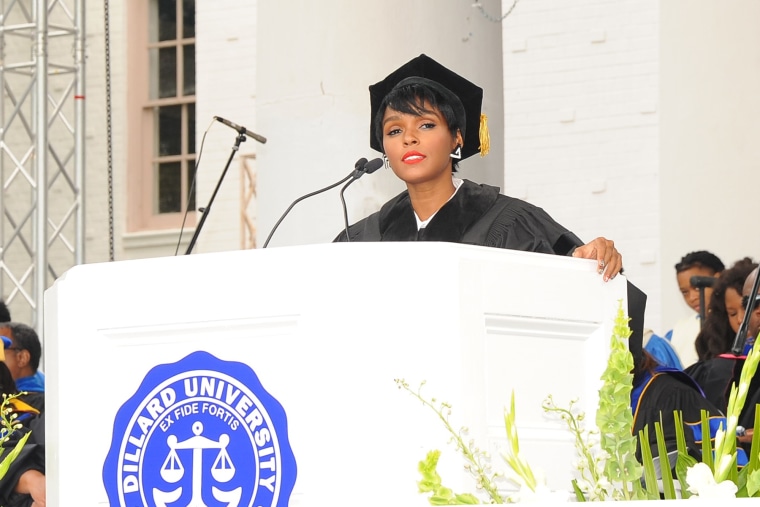 Janelle Monae, Singer-songwriter
Dillard University
"I celebrate you as you remember the power of grace and pride, and I challenge you to choose freedom over fear."
---
9. Representation Matters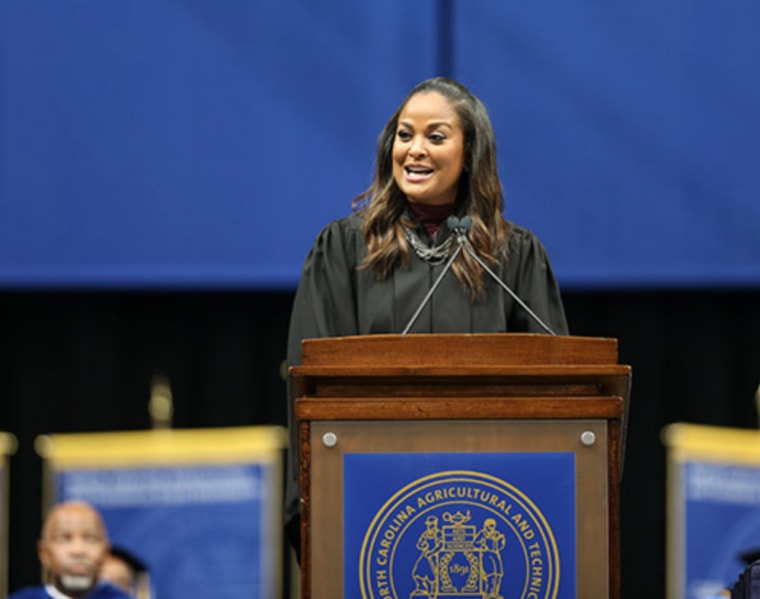 Laila Ali, Professional Boxer, Television Personality, and Author
North Carolina Agricultural and Technical State University
"Many people assume that I started boxing because I wanted to follow in my Father's footsteps. I actually never even thought about becoming a boxer until I saw women's boxing on television for the first time."
---
10. You Can Create Change Right in Your Backyard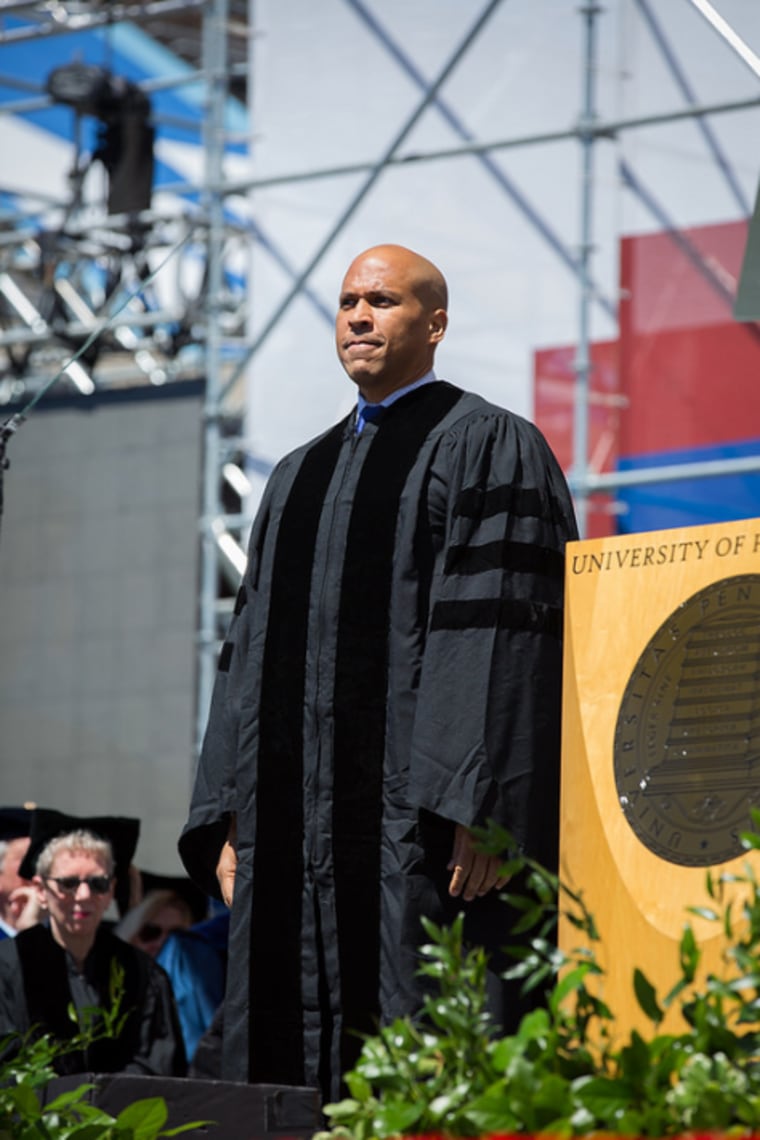 Cory Booker, U.S. Senator
University of Pennsylvania
"I've come to learn in my life that we have such power that we do not use as we go about our big challenges, our big goals, our desire to make big differences, we forget the power we have right now, we have a choice in every moment if we just look around us, and the choice that we often surrender and fail to make is to accept things as they are or to take responsibility for changing them."
---
11. Use Your Knowledge
Katherine Johnson, Physicist
Hampton University
"And that's the purpose of information - to be used by people, not to be written in a book to be read, but to be used, so that everybody who does read it will understand it."
---
12. Be Grateful for Those Who Have Paved the Way for You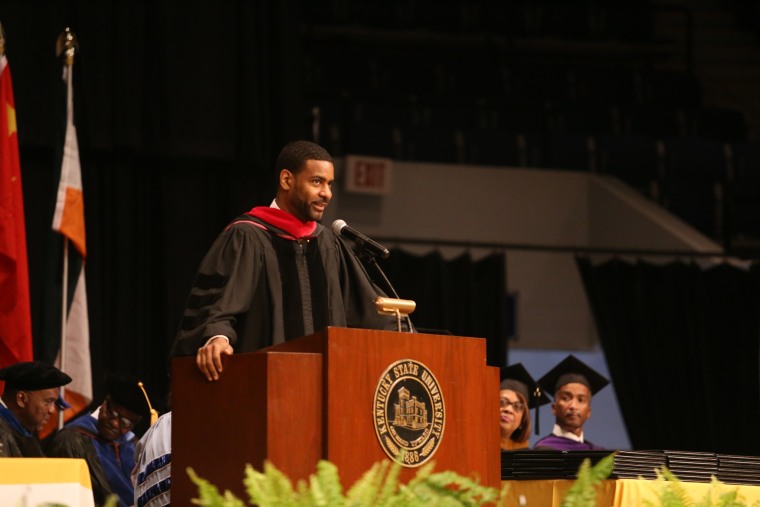 Otis Moss III, Pastor
Kentucky State University
"It is important that we recognize that there are always individuals who make a track to the river's edge for us, so that we can make our way to the other side."
---
13. Get in Trouble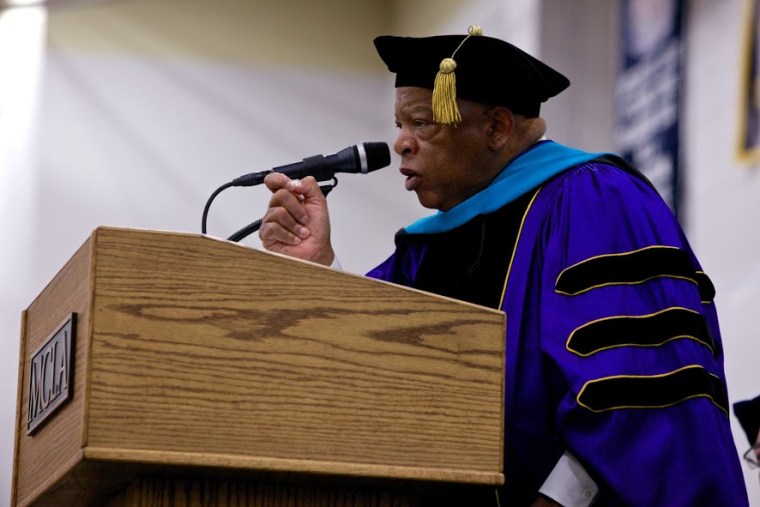 John Lewis, U.S. Representative
Massachusetts College of Liberal Arts
"I would go home and ask my mother, my father, my grandparents, my great-grandparents, 'Why?' And they would say 'That's the way it is! Don't get in the way! Don't get in trouble!'" But in 1955, 15 years old in the 10th grade, I heard about Rosa Parks, heard the words of Martin Luther King Jr. on the radio. The actions of Rosa Parks and the words and leadership of Dr. Martin Luther King Jr. inspired me to find a way to get in the way. And I got in the way."
---
14. Be Grateful for That #BlackGirlMagic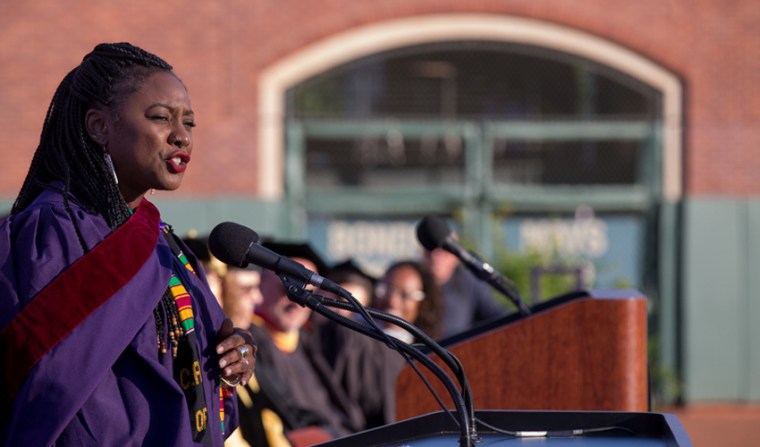 Alicia Garza, Activist
San Francisco State University
"Were it not for Black women, there would have been no one to fight for me and I would not be here to fight alongside you."