The office of the medical examiner in Cook County-Chicago diagramed the body of LaQuan McDonald. It detailed how each of the 16 bullets entered and exited the body of the Chicago teen - the head, the shoulders, the torso, the neck, the arms. The autopsy diagram made the teen seem like a type of target practice for Officer Jason Van Dyke.
The violence of this encounter did not surprise me. Nor did it surprise me that it took Illinois State's Attorney, Anita Alvarez, 400 days to charge the officer involved. What did surprise me was the rarity of catching such an encounter on video and the even rarer circumstance of having a prosecutor being forced, publicly, to hold the police officer accountable.
I worked in "Anita's Army" before she took the helm of the Office of the State's Attorney in Illinois. Much of the discussion about who is to blame for this slow miscarriage of justice is focused on Chicago's leadership, be it Mayor Rahm Emanuel or State's Attorney, Anita Alvarez.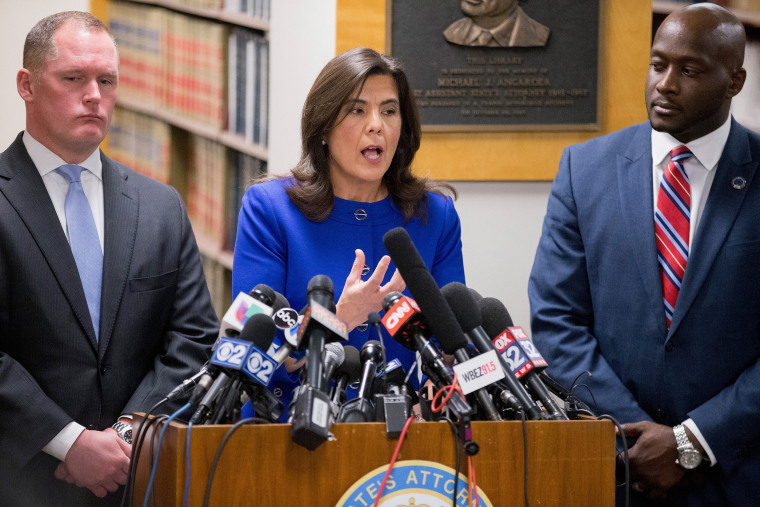 However, they are merely the figureheads of an entire criminal court system fueled by racism. A court system where the death of another black boy barely makes anyone stand up and take notice and staying quiet about the police officers involved in the shooting is considered a professional courtesy amongst peers.
What makes this code of violence (and then silence) all the more troubling is that most of the attorneys, judges and police officers who abide by this brand of justice tend to be white and most of the defendants and victims impacted by this system are black and Latino.
This is a racialized system of justice and not a case of bad apples.
Beginning in 1997, I was a law clerk, learning what it meant to be a prosecutor and my notes on learning criminal law eventually transformed into a 10-year study of the criminal courts in Cook County. There I found a prosecutor's office and a legal culture fueled by racism. Mug shots of black and Latino defendants were hung like wallpaper in their office. Diagrams of dead bodies of victims were compared and traded with a sense of one-upmanship.
In fact, my own supervisor framed an evidence photo of a black teenager's lifeless hand after the teen was shot by a store owner for stealing out of a register. This was one of many cases that she handled where she took the evidence photos of black bodies (in moments of death or anguish) and framed them like art for her office. On a regular basis, defendants were referred to as "mopes," an epithet recoded with the same stigma and meaning as the word nigger but with a more colorblind veil.
As I studied this criminal court system in Chicago, one of the biggest and busiest in the United States, this lack of regard for the lives, rights and wellbeing of defendants and victims of color translated to how prosecutors collaborated with the police.
RELATED: We Can't Turn Away From the LaQuan McDonald Video and Here's Why
Professor Paul Butler of Georgetown Law, argues that prosecutors spend significant efforts fighting in favor of police power. Prosecutors are the driving force behind the Supreme Court's approval of racial profiling, camera surveillance, police lying to suspects, and pretextual stops. However, this ideological common ground should not be mistaken as a partnership of equals.
Prosecutors are dependent upon police officers as their witnesses. Police testimony is crucial to winning trials and hence, earning promotions within the prosecutor's office. With such co-dependency, prosecutors describe a system of interdependence between prosecutors and police governed harshly by a code of silence and fear. To question an officer is a sign of disrespect. To interview police partners separately to ensure that their stories are consistent was seen as poor form rather than good business.
For attorneys who questioned the word of an officer or the legitimacy of a report, they could find themselves with tarnished reputations, being gossiped as too sympathetic to defendants (an accusation that was nearly the equivalent of being called a mope or nigger-lover), and being the targets of tacit resistance from officers. This is the institutional equivalent of New York Officers literally turning their backs at Mayor Bill de Blasio in protest when he publicly condemned the use of force that killed Eric Garner on the streets of Staten Island.
Imagine the cost of police officers turning their backs on a prosecutor on a daily basis. Perhaps all officers on their cases started "forgetting" their appearance dates. In fact, as a young clerk, it did not take much time for me to observe how police officers could tarnish reputations in this court community, even a judge's.
There was one judge in particular who gained a local reputation by police for spending, what was seen as "too much time" scrutinizing or even trying "shaded" drug cases. These were cases where the officers seemed to be altering the weight of the drug seized in order for the defendant to be charged with a felony rather than a misdemeanor.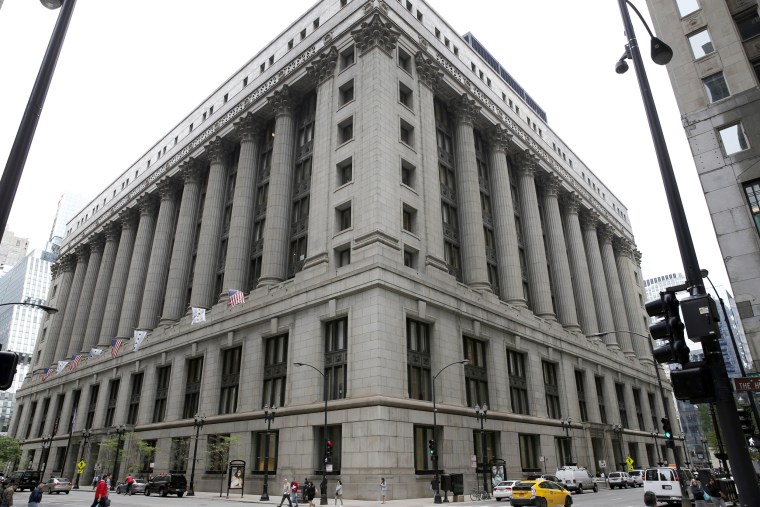 I found myself in this judge's courtroom sitting, in the jury box, next to two Chicago Police Officers. With the judge on the bench and other prosecutors and defense attorneys within earshot, the officers showed me how they could easily tarnish reputations, even in open court. One officer leaned over and warned me about the judge. "He's such a f---ing liberal," he said. "We bust our ass…he flushes our work down the toilet with the crap." A second officer commiserated, "He used to be the State's Attorney here." The first responded, "Waste of our time."
If you did think an officer was lying, even in the most egregious cases where there was a dead suspect, reporting such behavior was met with severe consequences like taking cases away from young prosecutors, marginalization in the office and yelling and reprimand.
In my interviews with more than two dozen prosecutors and former prosecutors, they revealed that management did not support the attorneys who came forward; instead, they acted as henchmen at many levels of command, thwarting and even threatening whistle-blowers.
One prosecutor described a killing hauntingly reminiscent to the shooting death of LaQuan McDonald and how it may have played out if a prosecutor tried to investigate Officer Jason Van Dyke. As this assistant State's Attorney explained:
A police officer killed a guy and they said he was shooting at them at the time. I could tell that didn't make much sense, but I put the blinders on. [I got conflicting stories from police officers that came in at two different times]. I told my supervisor, and he asked why I had had them come in separately (I hadn't, they just came in that way) and told me that I should have them get together and straighten it out. He got mad at me. [I went up the chain of command with the complaint, and didn't get a response]. One supervisor told me, "You're a prosecutor, not a defense attorney." One supervisor got so mad that he threw an ashtray against the wall and broke it. They wouldn't let me see Daley (State's Attorney and Former Chicago Mayor) about it. They took the case from me and gave it to another lawyer…
Perhaps, it is no surprise that judges and prosecutors willingly admitted that police perjury was part of the rules of engagement with officers. Twenty of 27 judges interviewed in my study said that police perjury occurred, six did not directly respond, and only one said that it did not occur.
As for prosecutors, twelve of 27 prosecutors interviewed said that police perjury sometimes occurred, seven did not directly respond, and eight said that it did not. What was less clear by these interviews was whether the silence, on the one hand, and the denial, on the other, was due to an unwillingness to talk or a fear of talking.
Regardless, such practices were rationalized as "just" based on the assumption that the black and Latino lives were immoral to the point of criminal. Each one was just another mope, not a child, not a teen, not a father or a mother but a mope.
It was in this culture that Anita Alvarez and many other prosecutors (including Mayor Richard M. Daley) rose through the ranks of the Office of the State's Attorney, participating in its racialized rules of abuse and being institutionally rewarded with promotions and then, election wins.
This is a racialized system of justice and not a case of bad apples. Anita's Army of prosecutors existed long before she arrived and will likely thrive as a culture way past her departure. It is likely that there are many other "LaQuan McDonalds" who were shot by officers just like Jason Van Dyke and we will never know their names.
It is just as likely that many rank and file prosecutors, who have advanced through the ranks just like Anita Alvarez looked the other way out of indifference or fear. The time has come for police officers to end their code of violence, and the time has come for judges and attorneys to end their code of silence.
Nicole Gonzalez Van Cleve is an Assistant Professor of Criminal Justice at Temple University with courtesy appointments in the Department of Sociology and the Beasley School of Law. She is the author of the forthcoming book, "Crook County: Racism and Injustice in America's Criminal Courts."