Congressional leaders and activists called for an end to the number of missing children and women of color in the U.S. Wednesday.
In a forum hosted by the Congressional Caucus on Black Women and Girls, experts and advocates weighed on the racial disparity of the number of missing women and girls.
"We can all recognize names like Natalie Holloway, but what about the other names?" asked Derrica Wilson, co-founder of the Black and Missing Foundation. "In the DC area, we all know of Relisha Rudd and we know that situation, but that name didn't become a national household name. It needs to be national because a missing person whether it's men, women or girls is not just right here, it's a national issue."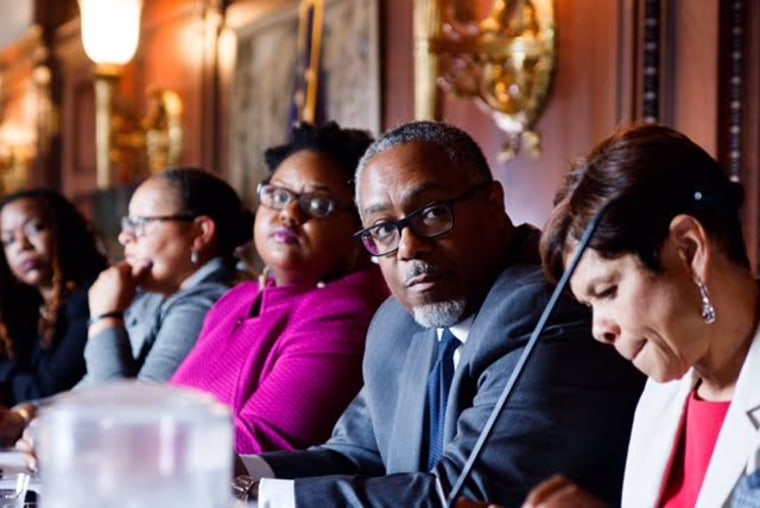 The forum comes a month after D.C. police launched a social media campaign for the public's help on finding missing children in the District. Photos of the missing children went viral on social media gaining national attention, sparking outrage and a whirlwind of rumors that the children had been abducted into a child trafficking ring. D.C. officials quelled the rumors saying there was no evidence the children were part of trafficking and that some had run away from home.
According to a report by the FBI National Crime Information Center, 218,818 Black people were reported missing in 2016. The Black and Missing Foundation reports out of 647,435 people who were missing in 2016, 242,295 of them were people of color.
Related: 'Pushout' Aims to Stop Criminalization of Black Girls in Schools
Democratic House Minority Leader Nancy Pelosi said the number of missing Black women and girls is "an injustice" and it is everyone's responsibility to address it.
"I feel like knocking on every door in this city, searching every basement, every attic and every garage to see where these girls are, if they are still here," Pelosi said. "How could it be? We protect our people that's the oath we take to protect and defend. And yet our women and girls especially of color are victimized in this very unjust way?"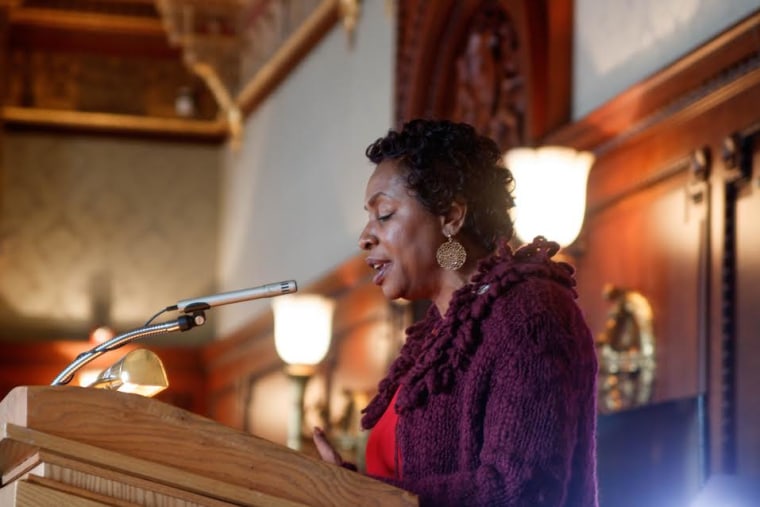 Social media and "peer pimping" named as one of the causes for the number of missing children, trafficking is not always the case. Dr. Tricia Bent-Goodley said the reason some go missing is because they are trying to escape from a harsh reality at home.
"What's happening in these detention facilities is they're breeding grounds." — Kisha Roberts-Tabb
"They are running away from something and sometimes that something is violence. Too many of our girls are witnessing domestic violence and they are fleeing from that," Bent-Goodley said.
Kisha Roberts-Tabb, a juvenile probation officer with Cook County Juvenile Courts says taking girls off the street and putting them in detention centers does more harm than help.
"We miss so many young ladies that are being exploited because we don't see African Americans girls as victims, often times we see them as being misbehaved or fast," Roberts Tabb said. "What's happening in these detention facilities is they're breeding grounds. They're in there with girls like them who are not ready to get out of the life and are exchanging contacts on social media and end up working for that girls pimp."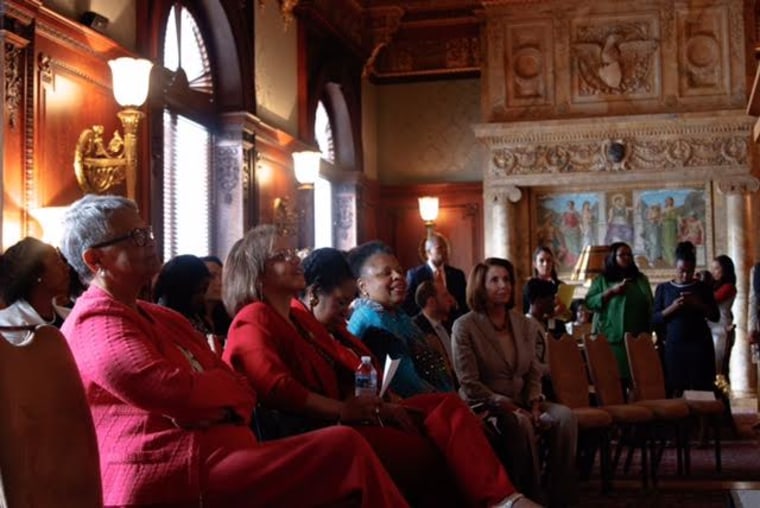 The Caucus plans to release a report at the end of the year with a list of solutions on resolving the number of missing women and girls. Rep. Bonnie Watson Coleman (D-NJ) said the discussion opens the door for future policies.
"For far too long the voices of and issues facing black women and girls have not been given the attention it deserves," said Coleman. "We look forward to working within the caucus and with our allies to push forward meaningful federal policy solutions that can translate into tangible action items on this issue and the wide range of challenges that meet at the intersection of being black and being a woman or girl."
The Congressional Caucus on Black Women and Girls was established in 2016 by Rep. Bonnie Watson Coleman, Rep. Robin Kelly (D-Ill.), and Rep. Yvette D. Clarke (D-NY) to address policy issues among Black women and give them a seat at the table.
Out of 430 registered caucuses and groups on Capitol Hill, it is considered the first one dedicated to issues of Black women and girls. The caucus focuses issues such as healthcare, voting rights, and education.