Looking for the perfect recipe for dressing? Looking for a new addition to your family's holiday must haves?
Your timing is right. The past 12 months have been a windfall for cookbooks that honor the heritage and flavors of the South, by black authors. There is no better time to celebrate the foods that have been so important to our culture than November, as we plan our Thanksgiving menus and kick off the holiday season.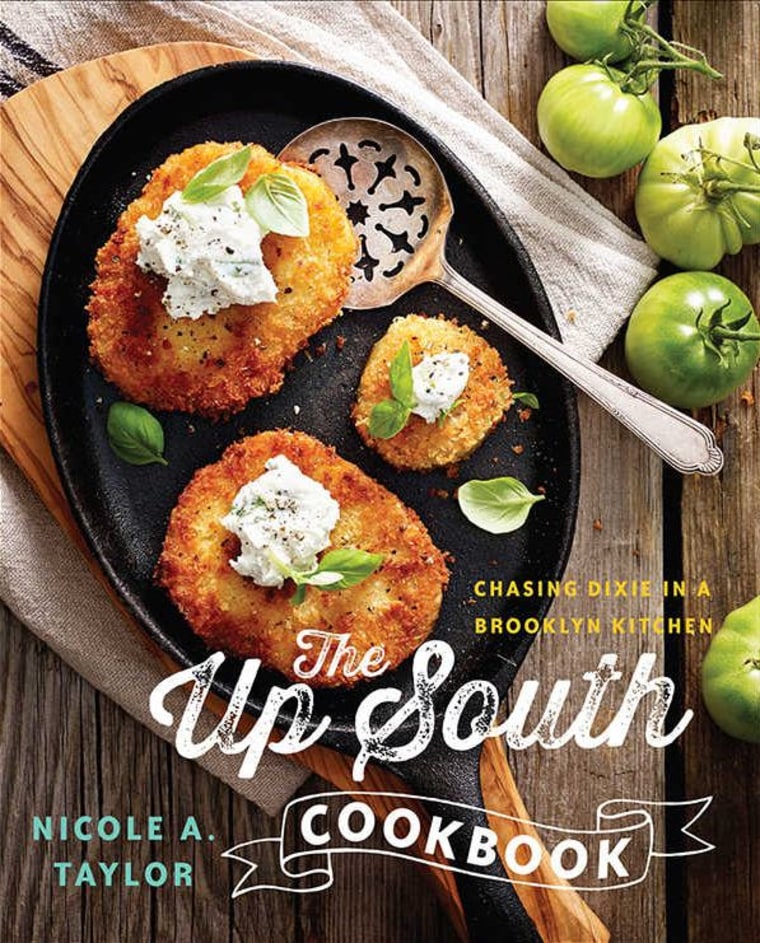 The Athens, Georgia native gives traditional Southern dishes a new spin with recipes that embrace the past but push forward with new flavors and ingredients.
Her collard greens pesto is amazing. And if you are a grits and cheese lover, try her grits with New York cheddar and blue cheese. Like many of the books on the list, the recipes are great and yet the stories in the book really set the time and place. After all isn't that what good food is all about?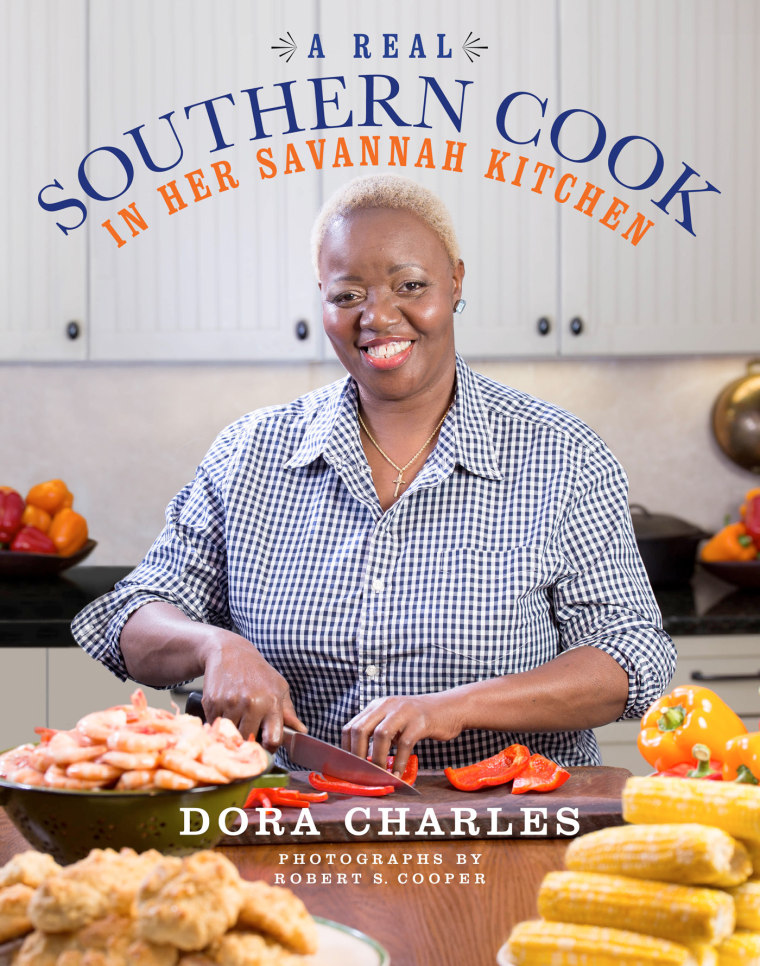 For years Dora Charles was one of the cooks behind the scenes in the food empire that is Paula Deen's kitchen. Now she takes the main stage with a cookbook all her own.
Where Nicole Taylor gives the South a new lens, Ms. Charles is a Soul Food traditionalist in every sense of the word. If you want recipes that are close to the grandmothers' kitchens, this is the book for you.
Her stories that accompany the recipes really give a feel for authentic experience of black cooks in the U.S. for generations. It feels like home.
(And yes, if you like a little tea served with your fried chicken and buttermilk corn bread, she does give the inside scoop on her complicated relationship with Deen.)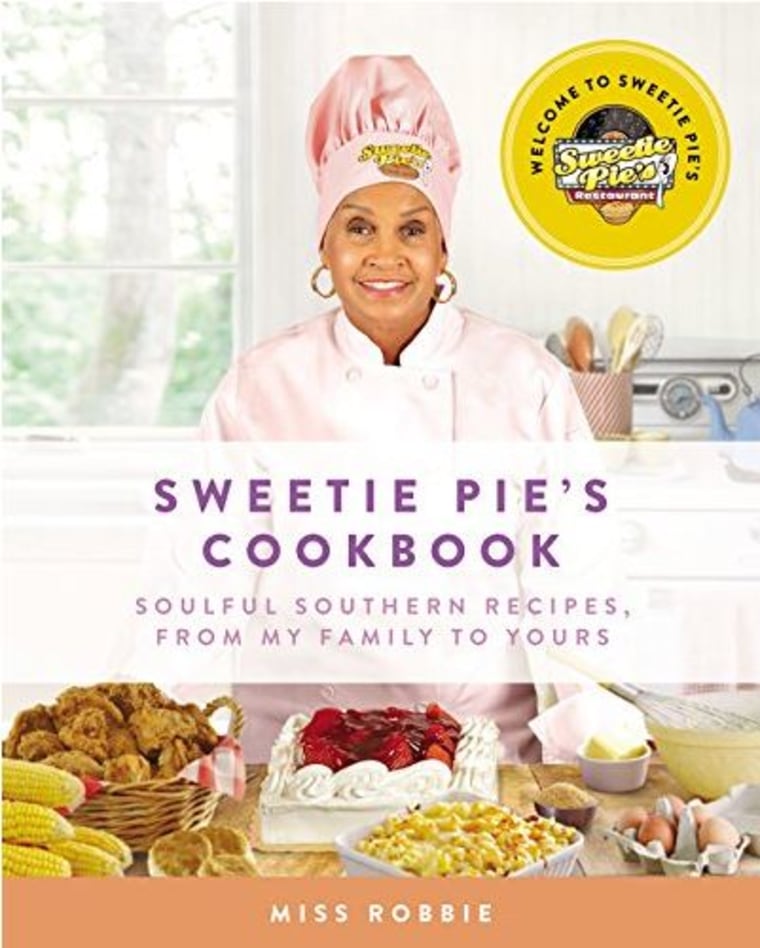 Robbie Montgomery was an entertainer with Ike and Tina Turner, but it was her show on OWN, Welcome to Sweetie Pie's, that made her a household name.
The book is a mix of the recipes from her restaurants and her family kitchen, as well as her insights into perseverance and success. The book showcases her world famous macaroni and cheese, just in time for your Thanksgiving table, and it also gives you an inside look at her life on the road.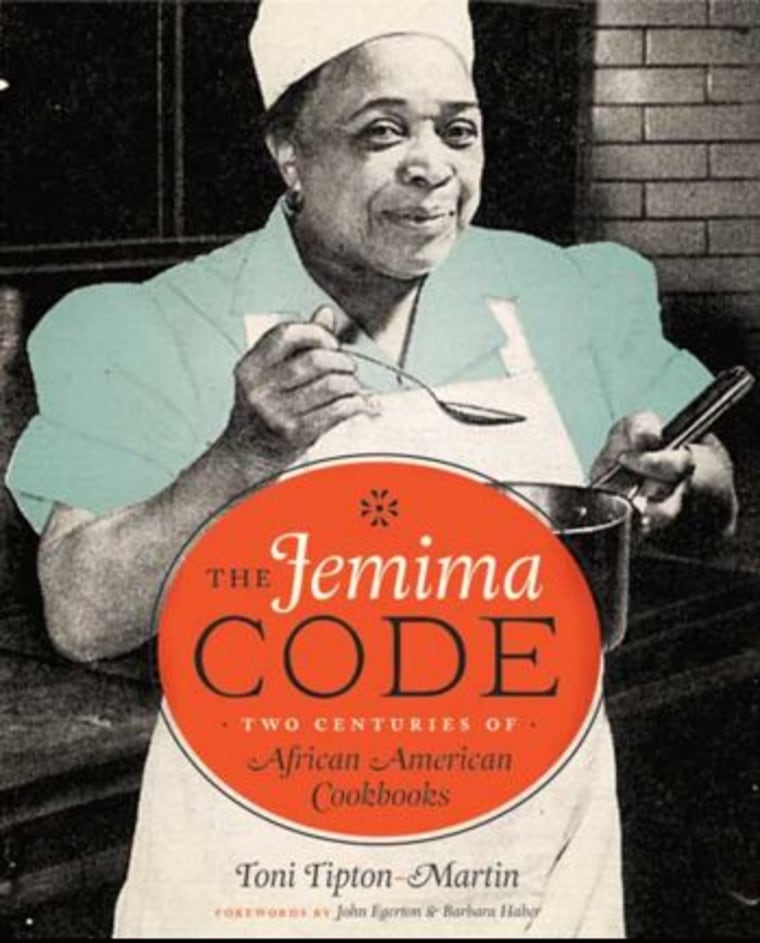 This book is more of a work of food and culture narrative than a traditional cookbook. But it is a must have for anyone who is interested in food, history, culture, race and class.
Tipton Martin really pushes the envelope on our conversations on Southern food and the messengers of the stories. This is on my recommendation list beyond just food.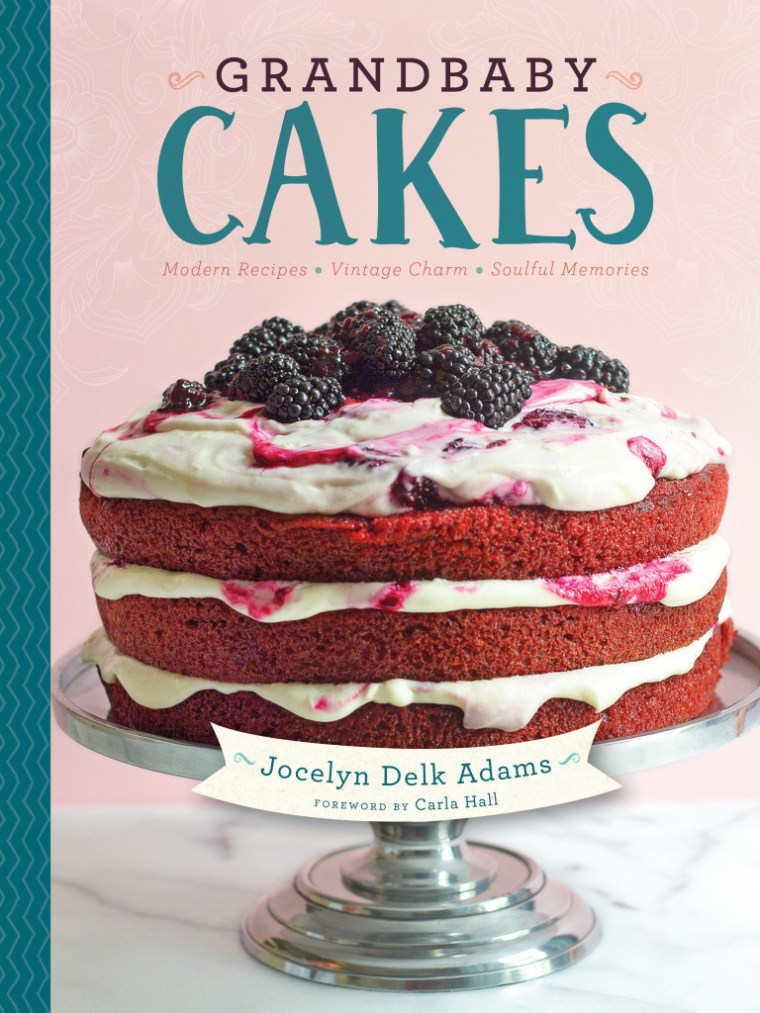 Well known food blogger, Joycelyn Delk Adams makes her cookbook debut with Grandbaby Cakes. It is a perfect addition as you tackle your holiday baking and beyond. And it reads like a conversation at the family table. Make sure you check out the Fig/Brown Sugar Cake.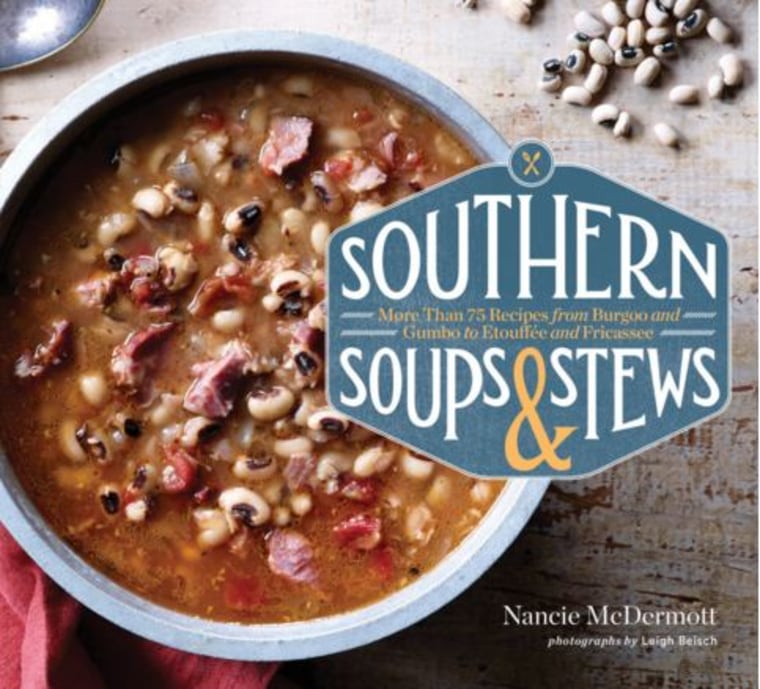 Southern Soups and Stews by Nancie McDermott is one cookbook that deserves a place at this table, even though the author is not African American. So many cookbook authors include recipes that anchor Southern cooking without talking about the fact that they are firmly grounded in black culture. McDermott does her due diligence to give the backstories of great Southern comfort food, including honoring the role of black cooks in creating them.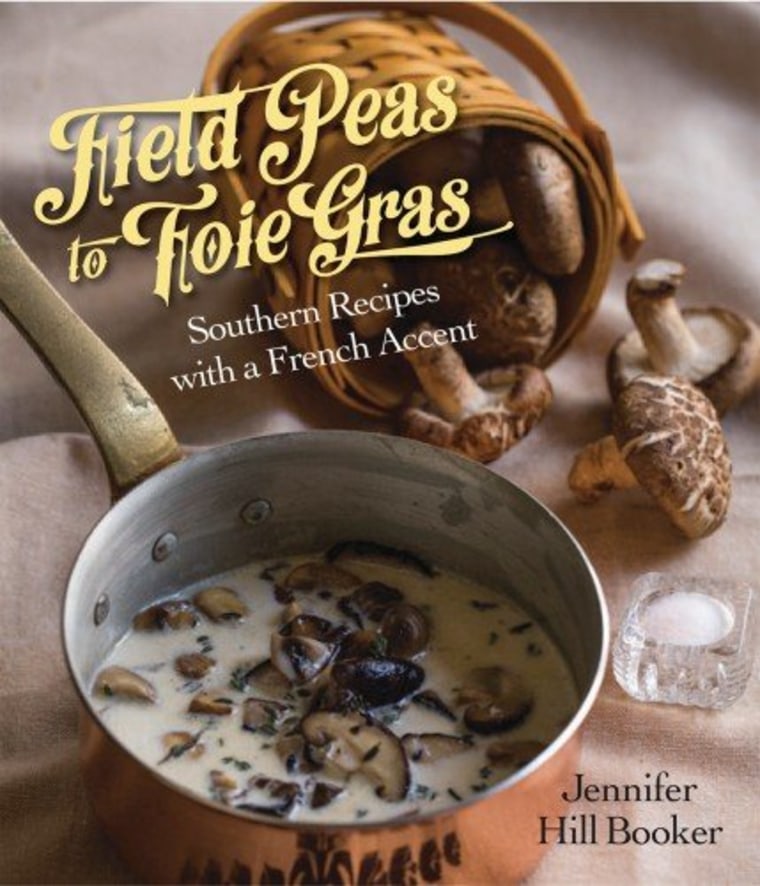 Chef Jennifer Booker is all about the fresh farm-to-table ingredients and she showcases them with solid food prep techniques and beautiful presentation. Chef Booker treasures fresh produce and healthy preparation but she also knocks your socks off with rich recipes such as braised short ribs and caramel cake. This cookbook stands traditional Southern food on its head by doing a little fusion with French cuisine.
---
Cornbread dressing recipe taken from Sweetie Pie's Cookbook
---
Cornbread Dressing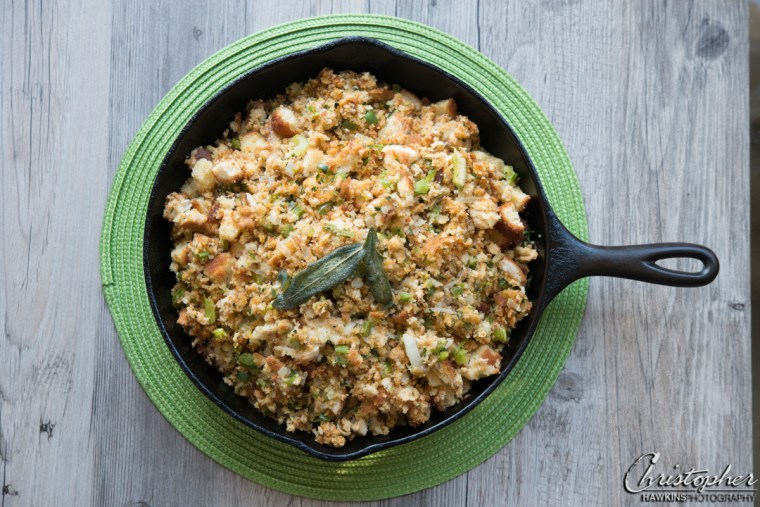 Cornbread dressing is the best kind of dressing to have either stuffed in the turkey or on the side in a casserole. This recipe should make plenty for both. Remember, when you are stuffing a turkey, let the stuffing get cold before putting it in the cavity and don't pack it too tight.You can use a mix of green herbs like parsley and thyme in your stuffing, but I like to use poultry seasoning, sage, and my homemade onion soup mix. You'll see I use a combination of homemade and store- bought stuffing because the dry bagged stuffing is good for absorbing the liquid in the mixture so it doesn't get too soggy. The cornbread for the homemade stuffing should be a little stale so it's not too moist.
Ingredients: Serves 8 to 10
1⁄2 cup (1 stick) unsalted butter
1 small onion, finely minced
1 stalk celery, finely minced
1 green bell pepper, cored, seeded, and finely minced
1 recipe slightly stale Skillet Cornbread, crumbled 1 12- ounce bag or box cornbread stuffing mix
4 slices stale white bread, torn into pieces
4 cups chicken or vegetable stock
1 cup Cream of Celery Soup
1⁄2 teaspoon dried sage
1⁄2 teaspoon celery seeds
1 tablespoon dried parsley flakes
1 tablespoon poultry seasoning
2 tablespoons onion soup mix, homemade or store- bought
1 teaspoon salt
1⁄2 teaspoon ground black pepper
3 large eggs, beaten
1⁄4 teaspoon baking powder
Instructions:
1. Preheat the oven to 350 ̊F and butter or oil a 9 x 13- inch baking dish.
2. Melt the butter in a large deep saucepan over medium heat. Add the onion, celery, and bellpepper and cook until the vegetables are softened, 4 to 5 minutes.
3. Add the crumbled cornbread, the stuffing mix, and the torn- up white bread and mix well.
4. Add the chicken stock, cream of celery soup, sage, celery seeds, parsley flakes, and the season-ing packet from the dried stuffing mix if there is one. Mix in the poultry seasoning, onion soupmix, salt, and pepper. The mixture should be moist but not soggy.
5. Remove the stuffing mixture from the pan to a large bowl and cool completely.
6. In a large bowl, beat the eggs with the baking powder and mix them into the remainder ofthe stuffing.
7. Pour the stuffing mixture into the baking dish and bake until the top is golden brown, about 25 minutes.